Register Visit Site
Overview
Web.com is a very sound option for anyone looking to set up a website with reliable hosting and an abundance of features. You can migrate a WordPress or other open source website to Web.com with one click, and the company guarantees 99.9% uptime, if you're concerned about service breaks, as well as "100% dedicated customer service" to help you navigate any issues that may arise.
You can also make use of a highly-versatile drag-and-drop website builder with a wealth of templates and more than 25 open source applications that can take your site to the next level.
How Web.com Works
VPS Hosting
Existing somewhere between dedicated servers and cloud hosting options, virtual private servers (VPS) are a popular option for users with greater needs. But since most webmasters don't need such advanced technology, these plans certainly aren't for everyone. Web.com realizes that and, as such, doesn't give its customers the option to sign up for VPS. Fortunately, the company's shared-hosting options work well and are more than adequate for most individuals and small-business owners.
Shared Hosting
At the core of Web.com's hosting options are the company's shared plans, which meet the needs of most users. Web.com's shared plans let multiple webmasters store their sites on the same server, allowing them to split the cost of the hardware and maintenance. And since many owners of small businesses don't have great enough needs—or the budget—to justify getting a dedicated server, these standard plans are a safe bet for most users.
Dedicated Hosting
Many webmasters who operate high-traffic sites prefer to use dedicated servers because they offer greater stability than shared options. Web.com, however, does not offer dedicated hosting plans, so your options are somewhat limited. If your website doesn't receive a ton of traffic or if you're just getting started with your first site, one of Web.com's shared hosting plans will more than likely satisfy all of your requirements.
Cloud Hosting
Cloud hosting is a flexible and powerful type of technology that's a relatively new option in the marketplace. Sites hosted in the cloud can potentially enjoy more uptime than sites stored on shared or dedicated servers, though they're also more susceptible to attack and generally contain more privacy vulnerabilities. And while cloud hosting is one of fastest-growing types of services in the industry, many of the top hosts do not offer it—Web.com included. So if you're seeking this type of technology for your own site, you may wish to look elsewhere.
Plan Breakdown
No matter which plan you pick with Web.com, you will have unlimited data transfer and a host of other features that should help your site and your company flourish.
*Free domain is for only 1 year, after which it renews at $38 per year
Technology
Open-Source Applications
With Web.com you get access to more than 25 open-source applications, including WordPress, Joomla, Magento, osCommerce and more. These applications can help you do everything from run an Ecommerce store on your website to live-chat. It should be noted that a number of web hosting companies offer a more extensive assortment of integrations, but with Web.com you should be able to find more than enough for what your website needs.
Reliability
Web.com promises 99.9% uptime for hosted websites and fast page-loading speeds. That said, the company's terms of use explicitly state that it doesn't guarantee service and that "this site, its contents, and all information, products, and services contained in or offered through this site are provided on an as available basis without representation or warranties of any kinds."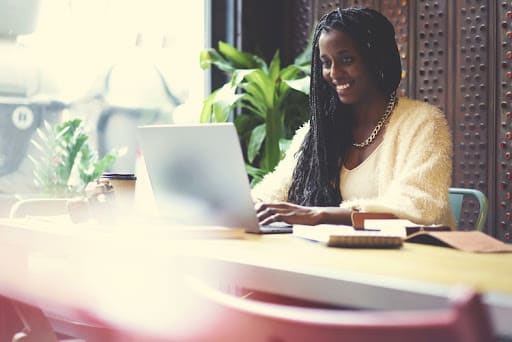 Website Builder Features
For first timers and creators of brand new websites, Web.com's builder can prove a real benefit. From "do it yourself" Web builders with a vast array of templates to choose from, to bespoke custom building services, Web.com will help you create something that looks great and represents your project, personality or business online. These services are not free with Web.com hosting, but are easily accessible through the provider.
cPanel
Although there isn't a traditional Web.com cPanel interface, this platform does have a comparable back-end offering. Web.com's hosting control panel gives customers the ability to manage the many aspects of their online presence, all in one convenient location. Some of the tasks you can take care of in this area include accessing all sorts of server logs and traffic statistics. You can also set up email accounts, maintain databases, and manage file uploads and downloads in this section of Web.com's site.
Email
The Web.com email experience is actually quite impressive. The user interface is smartly designed and more intuitive than many other aspects of this host's platform. Even users of the most modern email services will find themselves right at home with Web.com mail. But if you prefer to stick with whatever client you're currently using, it's easy to adjust your Web.com email settings to keep the same inbox you've come to know and love.
Ease of Use
Web.com has received high marks for its ease of use, which is no small thing if you're running a website for the first time and a bit unsure of the process. The interface takes just a few minutes to get the hang of, and the 100% dedicated service is definitely a strong asset. Transferring your website to Web.com hosting is also kept quite simple, which is not the case with some competitors.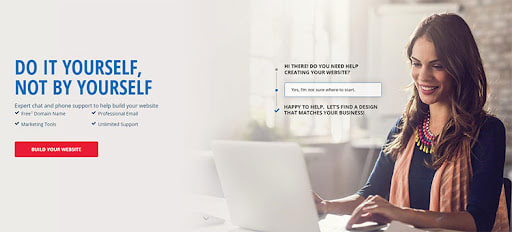 Web.com Customer Support
While there is no live chat customer service option, Web.com provides you with a number of avenues to get assistance, including a responsive free phone line and email service (with only a few delays at peak times).
If you're setting up an entire website with Web.com, the provider will go to great lengths to really understand your requirements with a 20-30 minute phone interview to get a handle on exactly what you need from your hosting provider. This is a refreshingly personal touch from a web host. Few other providers offer this type of helpful "getting to know you" service, which can help you navigate and avoid potential hitches and roadblocks along the way.
Web.com Pricing & Special Offers
Web.com offers 3 key hosting plans, designed to suit budgets and projects of all shapes and sizes, though you need to read the fine print. The price shown on the website is only for the first month, after which it rises to the non-introductory rate. The non-introductory rate is higher than that of many competitors.
*Prices last updated January 2021
Essential
This is Web.com's most basic, low-cost package, perfect for hosting blogs and small websites. If you're not planning to build anything fancy online, this plan will likely offer ample hosting space (300GB), plenty of FTP accounts (25), more than enough email inboxes (100), and a surplus of MySQL databases (25). Combine these features with unlimited bandwidth and a year of free domain registration, and you'll have everything you need to get started with your site on Web.com.
Professional
If you want to go a little further than a basic website or a blog with an "About Me" page, this plan offers everything provided by the Essential plan plus more disk space (500GB), 50 FTP accounts, and 500 multi-user email inboxes.
Premium
Premium offers unlimited disk space, unlimited MySQL databases, unlimited data transfer, unlimited FTP accounts, and more. Build what you want, how you want and never worry about reaching your plan limits again.
Free Offers
Despite the fact that Web.com free trials aren't offered for the company's hosting plans, you can take advantage of a few other website services without shelling out any additional dough. When you sign up for any of the hosting plans from Web.com, a free domain name is included for the first year, as is access to the platform's full-featured website builder. So even though there's no way to test the hosting capabilities without entering your credit card info, you do get access to some products and services that come bundled with your hosting plan.

Web.com Visit Site
Bottom Line
If you're looking for an easy to use web hosting option that provides enough horsepower and features for most websites, Web.com is a very solid option that you should consider. That said, there are a number of competitions that offer better pricing and when checking out Web.com, you'll want to make sure to read the fine print.