When looking at a website's bandwidth requirements, you're essentially looking at the number of data you want visitors to access within seconds. Bandwidth can affect your website more than you think, causing downtime, slow load speed, and poor connectivity. That's why you need to make sure that you get sufficient bandwidth from your hosting provider. But before finding the perfect bandwidth, you'll need to identify your site's specific needs.
Here are 10 tips to help you determine your site's bandwidth requirements.
» Can't decide on a web hosting platform? Check out our top 10 picks for the best hosting services and companies.
1. Analyze Your Website Data Carefully
You can have as many media elements as you deem fit on your website. But the more media pieces you have on each web page, the more bandwidth you'll need to improve page load speed.
If you have limited bandwidth with lots of pictures, animations, and videos on your website, you will hinder your site's performance. On the other hand, if you have unlimited bandwidth, you can add as much content to your website as you need without worrying about surpassing your bandwidth limit.
Having enough bandwidth allows you to send data to your visitors quickly and efficiently.
2. Consider How Many Visitors Your Site Gets
The number of visits your website gets will determine how much bandwidth you need. Suppose your hosting plan provides bandwidth to support only two thousand visitors monthly, but you get as many as seven thousand. Due to the bandwidth shortage, most of these visitors won't be able to access your website. This will lead to increased downtimes and a poor user experience.
With a robust bandwidth, your website will be able to withstand sudden spikes in traffic, decreasing the possibility of website crashes and improving user experience.
» Preparing to drive explosive growth? Here's what can be learned from epic website crashes.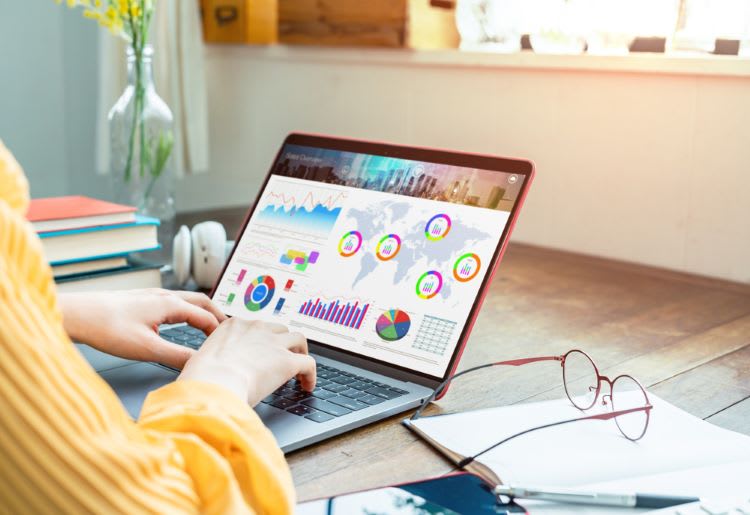 3. Monitor the Average Number of Page Views Per Visitor
The average number of page views per visitor also plays a role in determining how much bandwidth your website needs. If you own a website that requires frequent uploads or updates, like product pages and blog posts, it would be best to get a hosting package with higher bandwidth.
Getting more page views is satisfactory, and with more bandwidth, your visitors can access every new page you publish. Google Analytics is a great tool for discovering your visitors' journey when they land on your site. Apart from getting insights on the average page views per visitor, you can also get other essential data like bounce rate and sources of your website traffic.
4. Test Your Website's Load Speed
The bandwidth available to your website influences the volume of outgoing data and how fast it will load. When Internet users access your website, they are essentially requesting information and require that data be sent back to their devices.
Since high bandwidth provides you with a faster page load speed, visitors can access your site faster and may spend more time exploring your content. Aside from users, search engines also use load speed and downtime to rank your website on search engine results pages (SERPs).
» Here's why web speed is important for your website.
5. Supervise Your Network's Bandwidth Consumption
Knowing how much data users can access on your website per second is not enough; you also need to track where the highest bandwidth consumption occurs. Network supervision shows you which pages, applications, traffic types, and network elements consume the most bandwidth.
If, for instance, you have multiple devices using the same network, your bandwidth will need to be distributed among these devices. So, if too many users request data simultaneously, they can overload your network, resulting in a slower load speed. Higher bandwidth will prevent this downtime by allowing easy access to your site for every user.
6. Adapt to Your Website's Needs
Your bandwidth requirements will change according to your website's needs. The number of visitors you have on your website, the number of tasks you need to undertake, and the number of updates you need to make will influence how much bandwidth you need. If you own a company with customers worldwide and need to connect in real time, you may need to use aids such as Voice over Internet Protocol (VoIP).
The more users you connect with, the more bandwidth you'll need to support your network. If your company utilizes cloud services, like data backup and recovery, you may need a more robust bandwidth.
» Looking for a hosting provider you can trust? Connect with Hostinger today.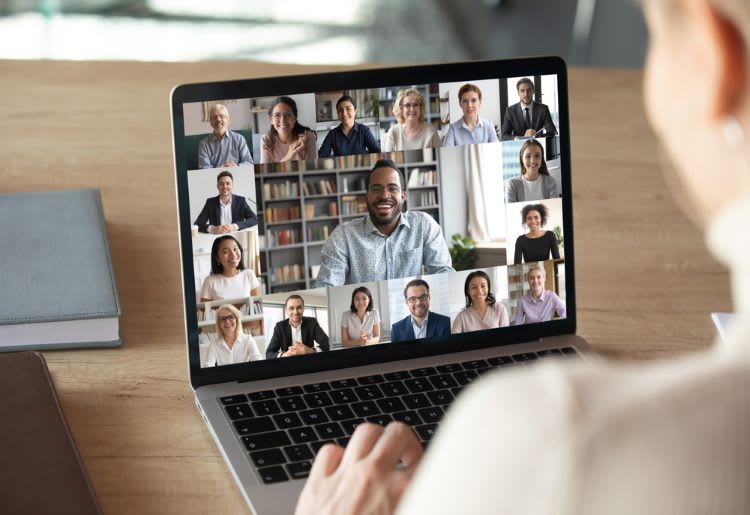 7. Consider Affordability
While you need to get sufficient bandwidth for your site, you should consider cost before choosing a suitable bandwidth package. Figuring out your website's bandwidth requirements will prevent you from paying more than you should—or from paying too little and ending up with slow load speeds.
Remember, higher bandwidth costs more, but it is beneficial if it meets your website's needs.
» Take a look at our top picks for the best web hosting providers for small businesses.
8. Find a Suitable Hosting Package
Website hosting providers will offer you different packages depending on your website's needs and requirements. If you are looking for a good hosting provider, you'll notice that many companies make a big deal out of how much bandwidth they offer.
Higher bandwidth limits are better and more compelling. But be careful. Unlimited bandwidth offers are often too good to be true.
9. Calculate Your Website's Average Page Size
Calculating the size of each page on your website will also help determine the perfect bandwidth for your business. Page sizes will vary depending on the type of images, videos, or content you're hosting on your website. Smaller page sizes require less bandwidth and will reduce your site's load speed.
To determine the size of your web pages, use online tools like GTmetrix, Pingdom, or Northcutt.
10. Get Around-the-Clock Support
Whether you have a problem or want an answer to a query, you should be able to reach your bandwidth provider for support at any time. They need to be able to suggest how much bandwidth your website needs and ensure that you don't fall victim to misleading offers.
» Need a hosting provider that works when you do? Try HostGator.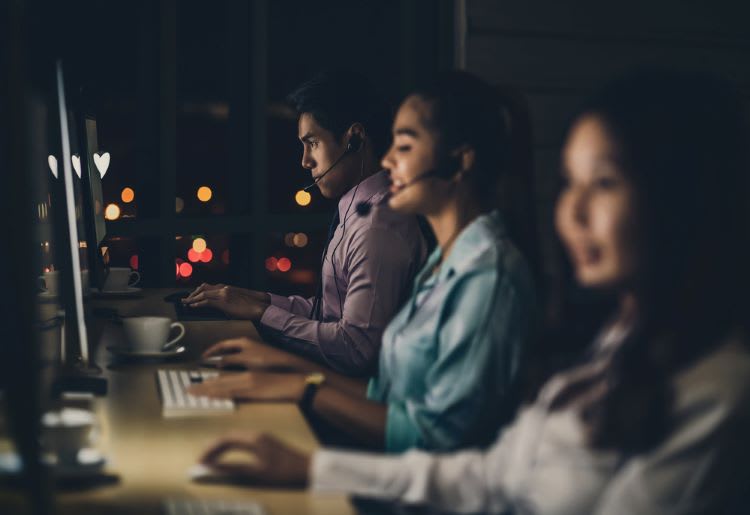 The Higher the Bandwidth, the Better
Load speed determines how well—or not—users interact with your website. And bandwidth is an integral parameter for boosting your site's speed and accessibility. Once you've established your website's specific needs, try to get more bandwidth than you need so that you're always ready to accommodate unexpected spikes in website traffic.
» Check out our top picks for the best hosting services and companies.