1. US Department of Veteran Affairs
The crash:
The US Department of Veteran Affairs recently suffered a serious data breach that exposed the personal information of more than 46,000 veterans. Although the agency didn't comment on what information was compromised, media reports indicated that the breach involved some sort of system for handling online applications for medical payments. Hackers used social engineering to get into the system and divert payments away from intended recipients. As a result of the successful attack, the Agency was forced to take the system offline while it conducted a security investigation — and to prevent more payments from being diverted to the fraudsters.
The solution:
Make sure that your team is educated in phishing and other social engineering exploits. It's vital that those with access to sensitive business systems know how to identify suspicious emails and bring them to the attention of IT and security resources.
2. Oscar Tweet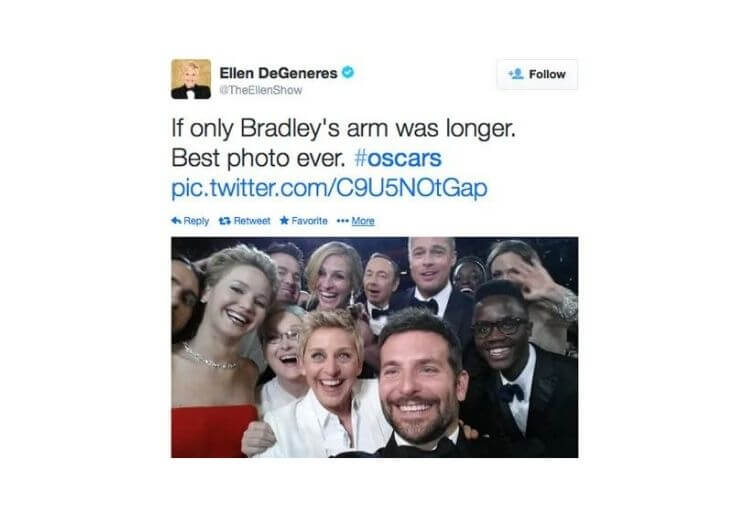 The crash:
Website downtime isn't just something that affects small businesses. Some of the biggest websites in the world have had their systems go down when incoming traffic volumes exceed their ability to serve it. Take Ellen DeGeneres' famous Oscar selfie with other Hollywood stars. The photo quickly broke records to become the most shared photo on the network ever … and promptly crashed Twitter as a result.
The solution:
Going viral can be great … until it breaks your systems! If your social media efforts are exploding in popularity, it might be time to consider what website hosting you have in place. Is it ready to scale up if your stardom suddenly does?
3. J. Crew Black Friday Deal
The crash:
J. Crew's website crashed during Black Friday sales shopping after an unexpected surge in traffic overwhelmed the company's ability to serve traffic. According to experts that studied the downtime, it could have cost the company as much as $700,000 in lost sales.
The solution:
If you're operating an Ecommerce website, then you have to be prepared for surges of interest in your offerings. Promotions are particularly likely to kick this off. If your marketing team is about to launch a fabulous offer to market, then it could be worth consulting with the IT department to make sure that your website is ready to handle the traffic.
4. Toronto Health Network Due to COVID Test Results
The crash:
Hospital networks in Toronto, Canada recently buckled under the load of unexpected traffic as thousands of patients logged in to find out if they were positive for COVID-19. The resulting crash left many patients unable to obtain their test results. The overwhelming traffic also prevented people from being able to book tests using the internet.
The solution:
Expect the unexpected. Websites have to operate under all types of conditions. As part of your business's disaster recovery and continuity plans, you should make sure that you have a backup plan in place to serve your website traffic in the event that the primary server is unaffected. Systems may be particularly vulnerable during pandemics and other times in which the normal social order is disrupted.
5. Corey Feldman Documentary Hack
The crash:
American actor Corey Feldman was about to premiere a documentary (My Truth detailing sexual abuse. The actor was screening the documentary in Los Angeles and simultaneously on his website. Then, the unexpected happened: the stream wasn't accessible angering loyal fans. The actor later blamed the stream mishap on hackers.
The solution:
If your website has something controversial to say, it's reasonable to assume that you might make powerful enemies. If that's the case, make doubly sure that your cybersecurity is up to scratch. Any gaps could be exploited by the cybercrooks to wreak havoc on your website — and your reputation. You don't want to lose fans or customers as a result of a technical glitch.
6. UCAS Website Crash (Exam Results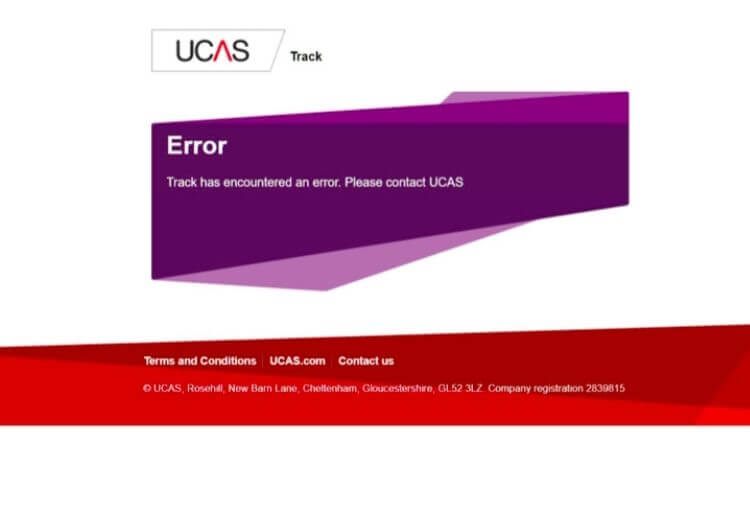 The crash:
UCAS is the British website and organization responsible for sharing A-level results, which are roughly equivalent to SATs. Earlier this year the website crashed when students were trying to access their exam results — leaving them in the lurch about how well they performed on the test.
The solution:
While some surges in traffic can come totally out of the blue —a promotion or social media snapshot that suddenly went viral — others can seem to strike out of thin air. It's important to be prepared for both.
7. Brittany Ferries Booking Page
The crash:
Ferry company Brittany Ferries earlier this year launched a new booking page for its 2020 sailings calendar. Unfortunately the system proved utterly buggy and repeatedly crashed for users as soon as they clicked upon a price. Frustrated users took to social media to complain and soon local news websites were carrying the story, talking about how frustrated customers were with the malfunctioning system.
The solution:
If your website goes down, get ready to go on the defensive on social media. Does your PR team have a crisis communications plan in place? If not, now might be the time to think about one. Downtime can mean angry, frustrated customers. And they'll be expecting a response as to what you're doing to right the situation.
8. Stephen Hawking's Thesis
The crash:
When the doctoral thesis of the late Stephen Hawking made it onto Cambridge University's website, there was more than academic interest in reading the paper. So many users tried to access the resource that it ended up crashing the university's website. The paper was downloaded more than 60,000 times in less than 24 hours.
The solution:
If you're about to post a resource on your website and expect massive public interest, consider hosting a backup copy somewhere else on the internet — such as on a Google Drive share. That way, if the first copy is inaccessible due to a demand surge, the second one will still be available online. Backups are a great way to keep your critical data available.
9. Meghan Markle's Coat
The crash:
When announcing her engagement to Prince Harry, Meghan Markle donned a coat by designer Line the Label. Unfortunately fashionistas the world over latched onto the endorsement to check out the fashion house's website. The result: a website crash.
The solution:
Don't underestimate the power of celebrity endorsements on your brand. If you know that a public figure is going to be endorsing your product, then anticipate that there could be a surge of traffic to your website. Make sure that your servers are going to be able to handle the extra traffic.
10. eBay All Time Outage
The crash:
eBay may be known these days as one of the web's largest ecommerce marketplaces, but back in its (very early days the platform was riddled with periodic downtime. At one point the site went down for an entire day prompting the giant to have to offer repayments, expand auction times, and forego user charges.
The solution:
Backups are vital. Check what backups your web hosting providing offers. If you're on a more sophisticated hosting you may be able to provision a backup web server to route traffic to if your main server(s are down eliminating downtime altogether. Don't have your customers waiting an entire day to access your site.
Start Protecting Your Systems Today
The legions of web crashes that take place every year contain important lessons that can help you optimize and protect your business systems. Always expect the unexpected. Regularly test your website hosting to make sure it can handle surges in traffic. Liaise with PR and marketing teams. And prepare to drive explosive growth.
You may also like:
Power Your Website with the Best Web Hosting Companies of 2023