Thousands of WordPress hosting providers exist that can host your WordPress website for you, but they vary widely in performance and features.
Through extensive testing, I've chosen the best WordPress hosting in 2023. This guide lists my top 10 WordPress web hosting services, breaking down why each is worth considering for your WordPress site.
Why Is It Important That Your WordPress Website Has the Right Hosting Service?
How your website performs is extremely important to the customer experience. A Deloitte study found a page load speed improvement of just 0.1 milliseconds can result in a 10.1% increase in sales conversions. So, choosing a WordPress host that can offer consistent speeds to your visitors is paramount.
You also need to choose a WordPress host that offers all the features you need at an affordable price. Features like free secure sockets layer (SSL) certificates, email accounts, free domains, free site migrations, one-click installs, and automatic updates should all be considered before you settle on a host.
Breaking Down Our Top 10 Choices: Which WordPress Hosting Service Is Best for You?
The Best WordPress Hosting Services in 2023
1. Bluehost
Great plans, support, and tools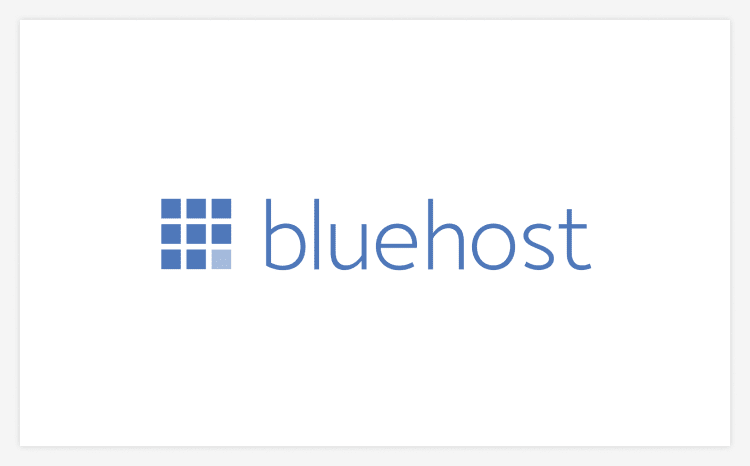 Best for: Overall best WordPress choice
Price per month: From $2.95
Money-back guarantee: 30-day
Uptime: 99.99% (not guaranteed)
Bluehost offers several excellent WordPress hosting plans. Shared hosting plans are competitively priced, and the host also offers managed WordPress hosting that adds several useful tools for search engine optimization (SEO), social media, and email marketing. The Pro plans include unlimited storage space and bandwidth.
The ace up Bluehost's sleeve is its Website Builder for WordPress, a splendidly easy-to-use drag-and-drop design tool for building a WordPress website. This allows you to take full advantage of WordPress's huge plugin library while still making easy tweaks to your site's look and feel.
Pros
Competitively priced

Great website builder tool

24/7 customer support
Cons
Big price jump after the first term

No guaranteed uptime
Read full Bluehost review here

Bluehost Get Started
2. DreamHost
Versatile WordPress hosting with 100% uptime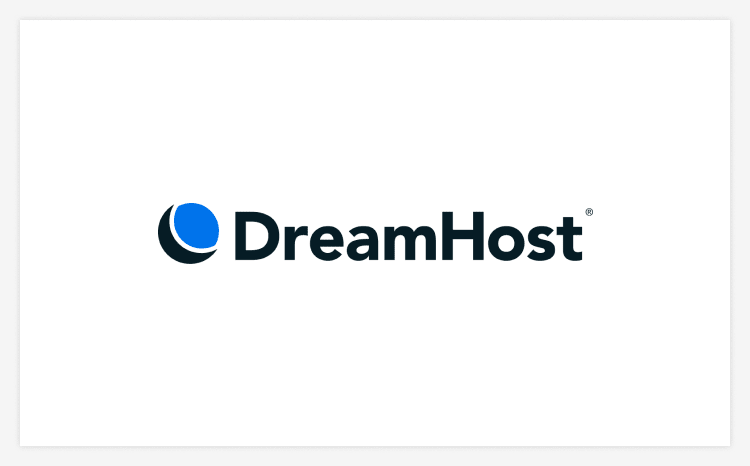 Best for: Customers who value high-reliability servers
Price per month: From $2.59/month
Money-back guarantee: 97-day
Uptime: 100%
DreamHost offers several WordPress-specific plans—a basic shared hosting plan, several managed shared hosting plans ("DreamPress"), and a virtual private server (VPS) WordPress plan designed for supporting five websites.
DreamHost has an impressive 100% uptime guarantee. With the DreamPress plan, you get an optimized version of WordPress and a staging site you can use to test new site features before putting them live on your main website.
DreamHost is a good all-round WordPress host if you like to use some of the more advanced WordPress features and you're already well-versed in how the CMS works.
Pros
Outstanding reliability

Unlimited data transfer

Feature-rich plans
Cons
No phone support

Basic plan includes no email addresses
Read full DreamHost review here

DreamHost Get Started
3. Hostinger
Exceptional pricing with few downsides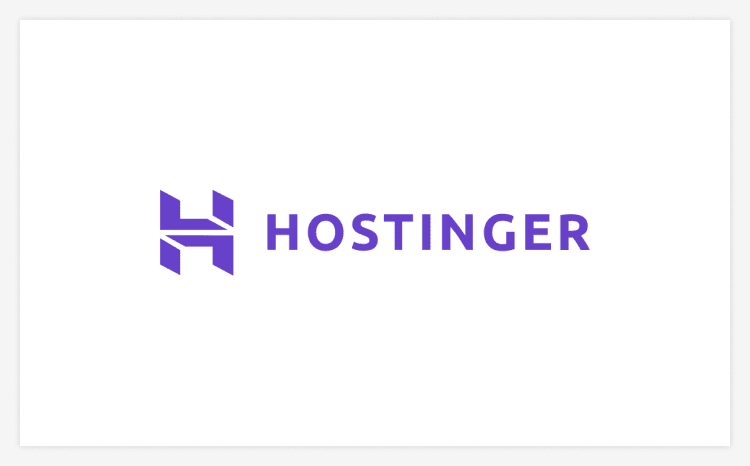 Best for: Low prices
Price per month: From $1.99
Money-back guarantee: 30-day
Uptime: 99.9%
Hostinger offers significantly more bang for your buck than most WordPress hosts. You can get started with a $1.99/month (rising to just $3.99/month when you renew after your first term), and that includes 50 GB of solid-state drive (SSD) storage, free SSL certificate, 100 GB of bandwidth, and automated WordPress updates.
Plans starting from $2.99/month have unlimited bandwidth and support for up to 100 WordPress sites. Test pages loaded in around 300 milliseconds (ms), which is above average for WordPress hosts. The only caveats are that support is limited to live chat and Hostinger has suffered from data breaches in the past.
Pros
Feature-packed plans

Fair pricing

Automated WordPress updates
Cons
Limited support options

History of security issues
Read full Hostinger review here

Hostinger Get Started
4. HostGator
Easy WordPress installations with 24/7 tech support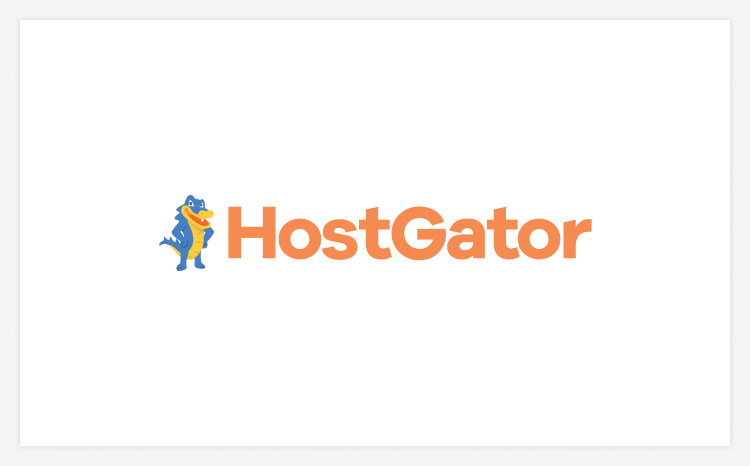 Best for: WordPress site migrations
Price per month: From $2.75 unmanaged
Money-back guarantee: 45-day
Uptime: 99.9%
HostGator is one of the largest web hosting companies in the world. You can get standard web hosting with a one-click installer for WordPress for a low introductory price of $2.75, or opt for a specific managed WordPress plan (starting at $5.95/month).
The managed plan includes a free domain for the first year, an SSL certificate, and several pre-installed plugins. It's the option for getting an optimized WordPress website up and running quickly. HostGator offers 24/7 phone and live chat support, too.
Pros
Easy optimized WordPress install

Free site migration

Good security features included on all plans
Cons
Best pricing requires a three-year contract

Managed WordPress plans are light on features
Read full HostGator review here

HostGator Get Started
5. A2 Hosting
Managed WordPress hosting with every feature you'll need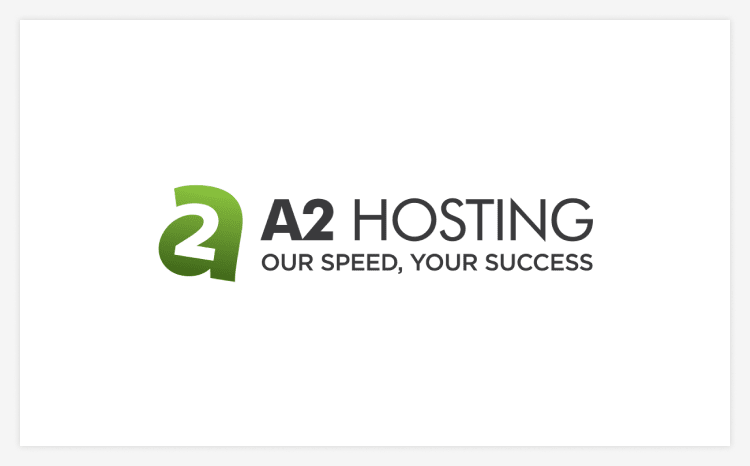 Best for: Power users
Price per month: From $2.99
Money-back guarantee: 30-day
Uptime: 99.9%
A2 Hosting offers several types of web hosting, including shared hosting with WordPress support starting from $2.99/month, but its managed WordPress plans are optimized for WordPress and have a wealth of features. Files are stored on super-fast RAID-10 NVMEe SSD drives and WordPress comes pre-configured with performance and security boosts.
All A2 Hosting WordPress plans have unlimited data transfers, free site migration, and automatic WordPress backups. With a 99.9% uptime guarantee, 24/7 WordPress support over the phone and by live chat, and a massive list of included features, A2 Hosting is a solid choice.
Pros
Feature-packed plans

24/7 phone, email, and live chat support

High-performance servers
Cons
Higher price

Steeper learning curve
Read full A2 Hosting review here

A2 Hosting Get Started
6. IONOS
Get most of the features of other WordPress hosts at a significantly lower price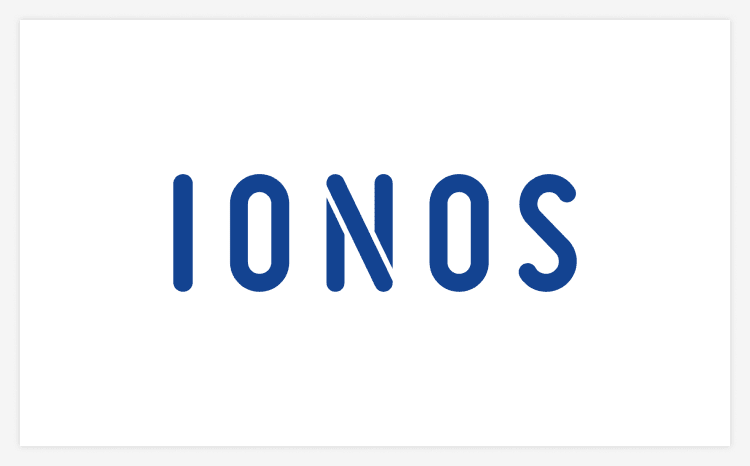 Best for: Value hunters
Price per month: From $0.50
Money-back guarantee: 30-day
Uptime: 99.9%
IONOS's WordPress plans catch the eye for their low introductory pricing ($0.50/month for the first 12 months). Unlike most competitors, the plans remain highly competitive even after your first year (from $4/month).
Page load speeds of around 700 ms are reasonable, and reliability is good on IONOS. Customer support, which is available 24/7, isn't the most knowledgeable though, and IONOS isn't available in every country. Still, IONOS packs a lot into its WordPress plans for its low pricing, so it's well worth a look.
Pros
Awesome introductory pricing

Free SSL certificate

Auto-updating WordPress and plugins (one site only)
Cons
Content Delivery Network (CDN) support only available on the highest-tier plan

Lackluster customer support

IONOS Get Started
7. SiteGround
Lightning-fast websites from an officially endorsed WordPress partner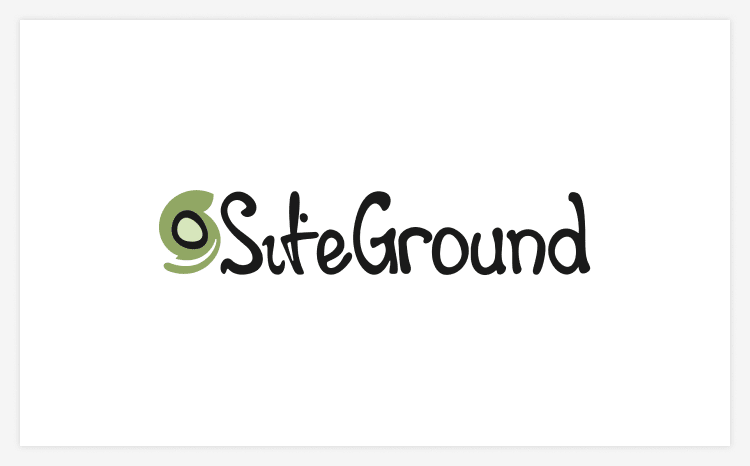 Best for: Speed
Price per month: From $2.99
Money-back guarantee: 30-day
Uptime: 99.9%
SiteGround is one of the few website hosts officially recommended by WordPress.org. My testing suggests this is well deserved, as my WordPress website loaded extremely quickly when hosted at SiteGround, faster than all our other preferred hosts.
SiteGround focuses on managed WordPress hosting with highly-optimized one-click WordPress installations. Plans all include unmetered traffic, free SSL, CDN, email, and advanced security features, making it a great foundation for any WordPress website.
Pros
Outstanding performance

One-click installation

Managed auto-updates
Cons
Big price hike after the first term

Unwieldy website administration panel

SiteGround Get Started
8. InMotion Hosting
Good all-round WordPress hosting with lots of choice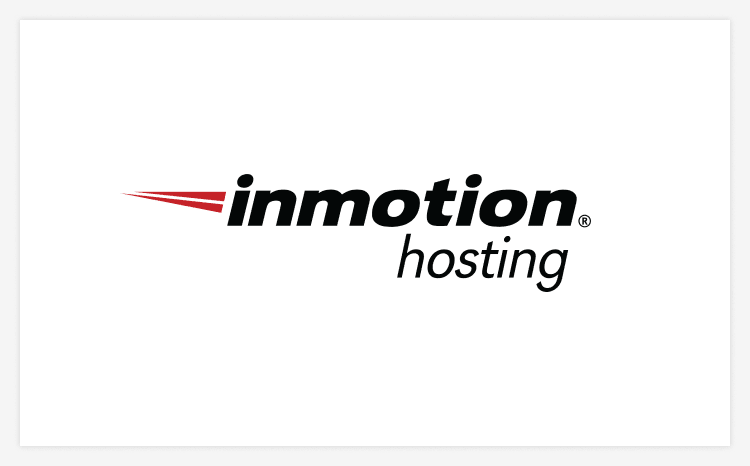 Best for: Multiple WordPress websites
Price per month: From $3.99
Money-back guarantee: 90-day
Uptime: 99.9%
InMotion Hosting is a longstanding website host with a wide range of WordPress plans including shared hosting, WordPress VPS, and WordPress on dedicated servers. InMotion Hosting is a managed WordPress host, so most of the day-to-day administration of your site will be handled by the host.
I found InMotion Hosting's performance to be one of the fastest. Every WordPress site hosted on InMotion Hosting also has access to the BoldGrid WordPress Website Builder, a straightforward website editor with over 200 industry-specific starter sites.
Pros
Excellent customer support

Fast performance

Easy-to-use website builder for WordPress
Cons
Slower speeds for visitors outside the U.S.

Clunky account management portal
Read full InMotion review here

InMotion Get Started
9. WP Engine
Secure WordPress websites with advanced e-commerce features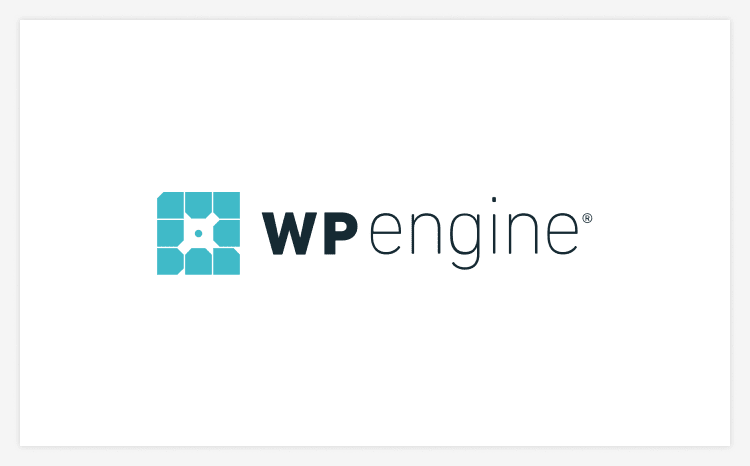 Best for: E-commerce sites
Price per month: From $20
Money-back guarantee: 60-day
Uptime: 99.95%
WP Engine is one of the longest-running managed WordPress providers online. It's not the cheapest host around, but its entry-level Startup plan includes support for 25,000 visits per month as well as one-click staging, automated WordPress updates, and proactive threat blocking.
WP Engine shines on e-commerce WordPress websites. You can choose the popular WooCommerce e-commerce plugin replete with advanced caching and Premium themes pre-installed. In addition, custom plans allow for an improved 99.9% uptime guarantee and advanced SOC2 Type II security.
Pros
Extensive security options

Fast e-commerce

Premium themes included
Cons
Expensive

Site monitoring costs extra
Read full WP Engine review here

WP Engine Get Started
10. Kinsta
Cloud-hosted WordPress with resellers in mind
Best for: WordPress resellers
Price per month: From $29.17
Money-back guarantee: 30-day
Uptime: 99.9%
Kinsta is positioned as a managed WordPress hosting provider for companies that expect a lot of monthly traffic. Hosted on the Google Cloud Platform, Kinsta is highly scalable, with some plans able to handle up to 2.5 million visits per month over 150 websites.
Kinsta is an expensive option for single WordPress installs. It's best for large enterprises or resellers that can benefit from having tens or hundreds of WordPress sites running at a time.
Pros
Hosted on Google Cloud

Able to handle massive traffic spikes

Feature-rich installations
Cons
Expensive

No email addresses

Kinsta Get Started
How to Choose the Best WordPress Hosting Provider
WordPress hosting providers all seem to list hundreds of impressive features, but there are several core features to look out for:
Speed
An NCCGroup case study showed that small speed improvements on a website result in much high customer engagement. This is because people dislike using websites that feel slow or sluggish to respond, often choosing to go to a competitor website instead.
Choosing a WordPress website host that has the hardware, software, and network infrastructure to deliver your site quickly to your visitors should be a priority.
Security
Nothing will tank your reputation faster than a customer data leak from your website. Choose a host that takes security seriously, with malware scanning, HTTPS support, SSL certificates, and frequent software updates. This will help to keep your WordPress site impenetrable to hackers.
Scalability
Think about where you hope your website will be in two to three years and buy a WordPress plan that will be able to accommodate the traffic, storage, and features you'll need by then. Check how easy it is to scale up—and scale down—your web hosting plan should you need more resources, or decide that you can operate with fewer.
Some of the cheaper WordPress hosts offer enticing entry-level pricing but quickly get expensive if you need more resources.
Support
Don't overlook the importance of good technical support. When choosing a host for WordPress, check to see how involved the staff are willing to get and the average response time of customer service.
Many inexpensive website hosts won't help you with WordPress problems at all, leaving you on your own. Better technical support allows you to get your website up and running faster and quickly troubleshoot any issues you have along the way.
Server location
If most of your customers will be in the U.S., it makes sense to choose a server in the U.S. The initial page load speed of your WordPress site is affected by how far the visitor is from the server, so plan accordingly.
It's advisable to choose a host with support for content delivery networks (CDNs). These make a cache of your website's most-requested files on data centers around the world, greatly speeding up the page load speed.
SSL Certificate
A Secure Sockets Layer (SSL) certificate allows all the data transferred between your website and your visitors to be encrypted. It's now considered a virtual necessity for any serious website, as it stops man-in-the-middle data theft attacks.
Most website hosts will include an SSL certificate as part of your plan or for a nominal fee.
How Much Does WordPress Hosting Cost?
WordPress is open-source software, meaning it's free to install on any website hosting that supports it. This has resulted in a wide range of different WordPress hosting options, from free WordPress hosting to massive cloud-hosted installations. However, the average WordPress website hosting costs around $10-40 per month.
Essentially, the more you pay, the more features, storage, bandwidth, and support you tend to get. Free WordPress hosting is very limited, for example, and inexpensive shared hosting plans with WordPress typically don't have an always-available support team to help you out with your site setup and maintenance.
At the other end of the scale is managed WordPress hosting, where the host manages most of the day-to-day administration and maintenance of your site for you. Managed hosting usually costs a little more, but it can save you a lot of time and effort.
Types of WordPress Hosting - Who Are They Best for?
Several types of WordPress hosting exist, all with their pros and cons. The best option for you will depend on your requirements.
Free WordPress Hosting
Many WordPress hosts offer free plans, including 000WebHost, Hostinger, and ByetHost. But these free plans are very limited with tight restrictions on monthly traffic, number of pages, and disk space. They exist to get you invested in using the host so you later upgrade to a paid plan.
I only recommend free WordPress hosting to those looking to test out WordPress or for small project websites.
Shared WordPress Hosting
When you choose shared WordPress hosting, you share a server with other customers. You share resources like computing power, memory, and network bandwidth. This makes shared WordPress hosting inexpensive, but you may find your website runs slowly during peak hours if the server is oversubscribed.
Good shared WordPress hosting from a reliable host has enough resources for most uses, including small business websites.
WordPress VPS Hosting
Virtual Private Server (VPS) hosting is like shared hosting, but you get your own dedicated slice of the server resources. This means that no matter whom you're sharing the server with, you'll always experience a consistent service. VPS hosting is more versatile, too, as you can install your own choice of software.
I recommend WordPress VPS hosting for larger businesses concerned about the limitations of shared WordPress hosting. Often, VPS hosting is the sweet spot between price and versatility.
WordPress Dedicated Server Hosting
Dedicated server hosting means you get an entire physical server to yourself. This is the most expensive option but offers you even more power. Having complete control of the server offers you even more choice over what's installed and how it runs.
Due to its increased price, I recommend dedicated server hosting only if you have a specific bespoke application in mind that can't be achieved easily on shared or VPS hosting.