According to Allstate Protection Plans, nearly 52% of major appliances malfunction within the first five years of purchase. What's more, the same survey estimates that American homeowners have spent almost $68 billion repairing or replacing these household machines.
Choosing commercial appliances for our homes is a big decision. We have to factor in quality, cost, home warranty policies, our needs, and the life span of common home appliances.
So, to make this process easier, we've compiled the perfect list to walk you through every step of the buying journey and help you get a better deal on your next big purchase.
Here are 10 things you need to consider when buying commercial appliances for your home.
» Looking for an affordable plan that covers major appliances? Check out our top picks for the best home warranty companies.
1. Price
Setting a budget is crucial when buying commercial appliances. Determine a price range, identify your requirements, and compare prices from different retailers to avoid overspending and maximize value for money.
2. Durability
The quality of materials used in commercial appliances affects their longevity. For example, opting for stainless steel appliances can reduce dirt and grime, making them easier to clean.
For a washing machine, consider specific features like drum capacity and water pump strength to ensure long-lasting performance.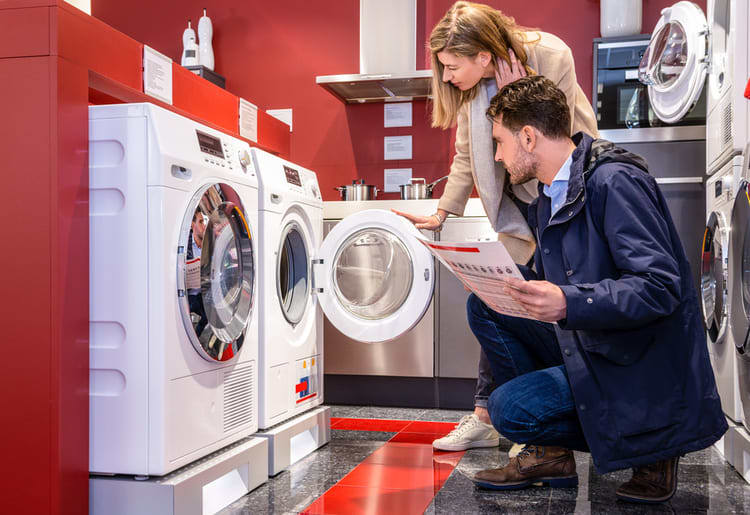 3. Brand Reputation
Renowned commercial appliance brands such as BOSCH, Samsung, General Electric, Electrolux, and Whirlpool have honed their craft over decades.
Commercial appliances from reputable brands will save you money in the long run because of the technical efficiencies added by the manufacturer through years of innovation.
» Here are 10 key factors to consider before buying expensive kitchen appliances.
4. Energy Efficiency
Energy-efficient commercial appliances have three main benefits:
They require less energy and will decrease the overall cost of your utility bills.
These appliances will reduce your carbon footprint and any potential negative environmental impact.
They are built with sturdier components that tend to last longer.
5. Features
Modern technology allows for affordable luxuries that can improve your user experience.
While you might not need smart appliances with functionalities like automated heating and air conditioning, self-cleaning appliances, or even a fridge with a water dispenser are things that can be nice to have, provided they fit into your budget.
6. Installation & Delivery
Many home improvement stores will offer installation and delivery for free if you spend a certain amount on a purchase. You should shop around online to see which retailers offer this service and how it affects the overall price range.
Professional installation ensures your appliance is set up correctly, minimizing maintenance issues down the line.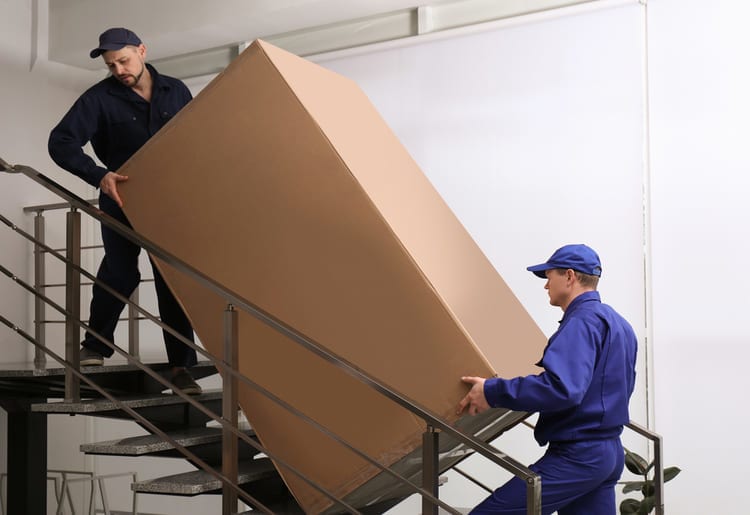 7. Compatibility
Choose appliances that blend seamlessly with your existing home layout and design.
You don't want to shuffle all of your current appliances around before the new one arrives, so ensure adequate space is available and consider the impact on your kitchen or living areas.
» Take a look at these old appliance replacements covered by home warranties.
8. Size
Before making any purchases, measure the width, depth, and height of the designated space for your appliance. That way, you won't have to worry about the machine not fitting in and will avoid having to return or replace the new commercial appliance you just bought.
9. Style
Select appliances that complement your existing color scheme and decor. Think about your current appliances and how they match the other decor in your living areas.
Match the design you already have—whether traditional or modern—and choose your appliance based on the style and finish you like.
10. Warranty
It is essential to get a warranty when you buy any appliance. That way, if you do have an issue with your appliance, you can either get it repaired or replaced.
Most warranties cover repairs or replacements for at least one year, while some top manufacturers offer extended warranties.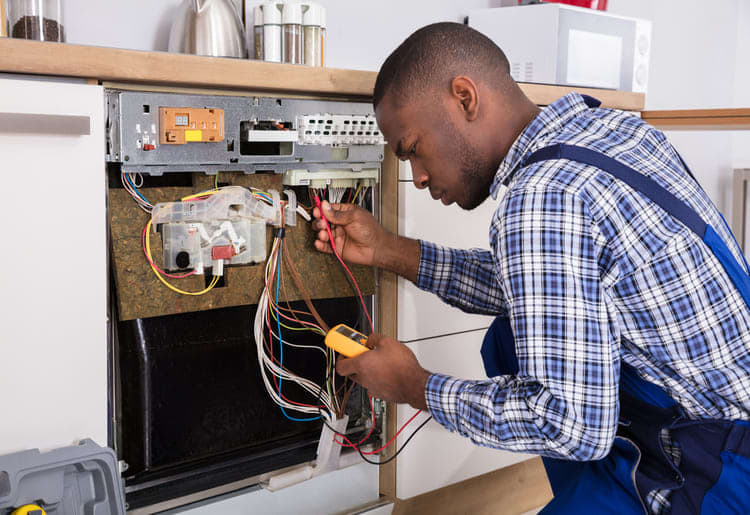 Planning Is Key
When considering a home commercial appliance purchase, keep these 10 tips in mind to help you find a suitable option that won't strain your budget or cause unnecessary stress.
» Protect your new purchase with The Home Service Club or Cinch Home Services.