Appliances form the most basic part of a kitchen—the heart of your home. Regardless of budget, everyone wants an appliance that will make what's usually considered a chore a lot simpler and even fun. But there are many things you need to consider before purchasing an expensive appliance, from its size to getting a home warranty to provide extra coverage if you want to make sure your appliances last.
Below, we've outlined 10 factors you should consider before buying expensive appliances.
1. Will It Fit in Your Kitchen?
The size of your kitchen should not be overlooked when thinking about buying any appliance—regardless of how expensive it is. The size of your kitchen determines the size of the appliance you should buy.
You're already spending so much money on these appliances. Why buy an appliance that won't fit into your kitchen?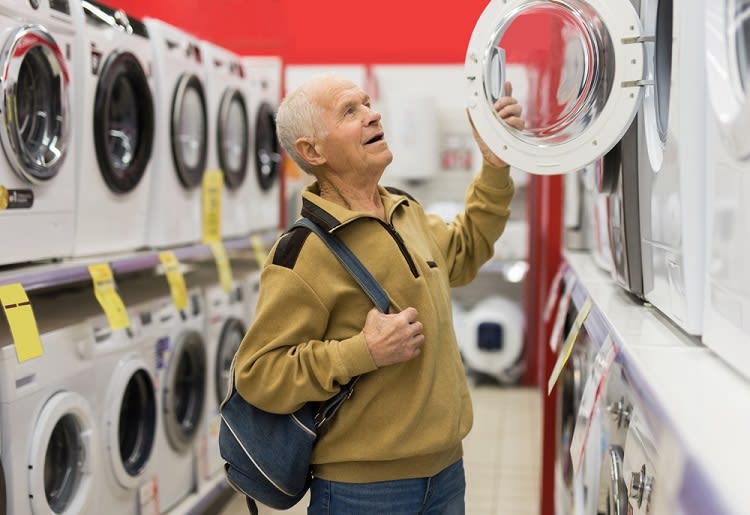 2. Is It in the Budget?
Buying expensive kitchen appliances isn't easy on your wallet. How much money you have and whether it would be enough to purchase these appliances are two important questions you must ask yourself. Before spending any money, make sure you assess your finances. Feel free to buy that expensive kitchen appliance only if you're certain you won't fall into a financial trap.
3. What Do I Need It For?
While luxury appliances go a long way in beautifying your kitchen, you should have a reason to buy them. This helps you to buy only what suits your lifestyle.
For instance, if you're a strict vegan, you don't need a multi-section refrigerated drawer. A single or double-section refrigerated drawer for storing fruits and vegetables is all you need. You should only go above what you really need when your budget fits or exceeds the price.
4. Does It Have Good Reviews?
If you've made up your mind to buy a kitchen appliance, it's important to find some reviews. You can find reviews online or by asking around. This helps you to go for the right product or brand. And if what you see doesn't suit your taste, you can always go for an alternative.
5. What Are Your Kitchen's Needs?
According to a 2020 survey by Slickdeals in the US, shopping by impulse increased by 18% during the COVID-19 pandemic. During this time, a lot of people shopped just because they felt like it and were not necessarily buying what they needed.
Knowing what your kitchen needs and having an appliance that suits that purpose is important for saving time and preventing buying on impulse.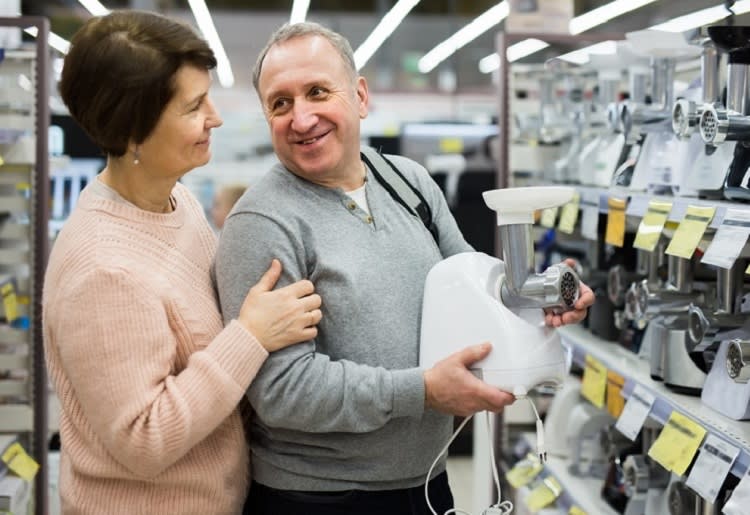 6. Do You Want Smart Appliances?
Smart appliances use smart technology for easy usage. They save a lot of time compared to traditional kitchen appliances, and they are more convenient and efficient. If smart appliances fall within your budget and have good reviews, then you should definitely go for them.
7. How Important Is Energy Consumption?
Energy consumption is an important factor to consider when buying luxury kitchen appliances. This is because the amount of energy used by an appliance influences how much you'll be paying for electricity.
Compared to older models, new models are much more power-efficient. Even though they may come at slightly higher prices, new luxury kitchen appliances conserve energy and help users save on electricity bills.
8. Have Any Warranties and Other Policies Been Put in Place?
Just like other home appliances, kitchen appliances will break down and wear out. It could be in six months or a year—you never know when. A warranty may be just what you need.
When buying expensive kitchen appliances, it's important to understand the warranty and other policies surrounding them. A warranty can provide cover when devices break or become faulty, helping you save on costs. Companies like Select Home Warranty and Home Choice offer excellent coverage for home appliances to help protect your investment.
It might also be worth considering a home security system to protect your expensive appliances and any other assets in your home.
9. Can You Afford the Maintenance Costs?
Questions regarding maintenance and servicing may arise if the warranty does not cover this. In this case, make sure you're financially capable of servicing an appliance and finding a suitable maintenance company that can commute to your location for routine maintenance before you buy it.
10. Is This Appliance Simply a Trend?
When you're shopping for luxury kitchen appliances, ask yourself whether you're buying based on a trend and brand name or the actual features of the appliance. Certain luxury appliances emerge as a trend and quickly become the must-have of the season, but they diminish in value just as quickly once newer versions of these appliances hit the market.
Finding yourself in a position where you pay a fortune for an appliance only to find that it is suddenly cheaper and considered old news in just a few months can be disappointing.
Luxury appliances are quite popular, which is why several brands offer products with similar features at lower prices. You could try finding a cheaper version of a popular luxury appliance to suit your budget better. However, if there's a popular brand you like and your finances allow it, you have every right to spoil yourself.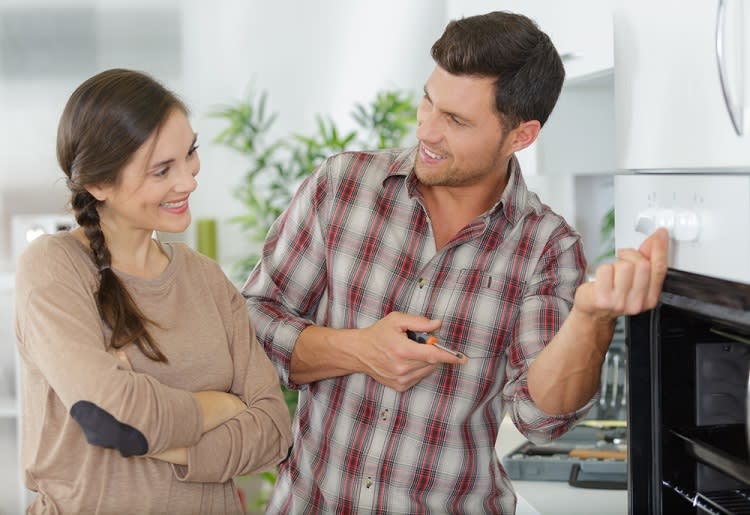 Final Thoughts
Expensive appliances make our kitchens look good and offer a more convenient and innovative way to do things. However, it's important to understand that purchasing expensive appliances shouldn't be a spur-of-the-moment decision. There are factors you need to consider before making such a purchase.
If an expensive luxury appliance meets your needs and doesn't affect your finances too much, there is no reason why you shouldn't go for it after you've given it enough thought. Creating a tastefully designed kitchen while sticking to your budget doesn't have to be complicated. You only need to consider the factors outlined above.