Unknowingly buying a house that needs fixing or spending a fortune on renovation costs shouldn't be a part of the deal. As a potential buyer, you need not fall into such traps and must conduct proper inspections of the foundation, roofing, appliances, and other fixtures. The importance of noticing potential red flags that most homeowners tend to overlook or fail to notice on their own cannot be overemphasized.
One thing that should be of utmost priority is a homeowner warranty, which is an insurance cover that comes in handy when damages occur. From water damage to faulty heating and A/C units, companies like First American Home Warranty and Cinch Home Services can help you in any situation.
There are several common red flags for homeowners to be on the lookout for, and we've compiled a list of them.
1. Inadequate Drainage
Inadequate drainage can potentially affect a house's foundation. As a potential home buyer, poor drainage should be one of the most important things to look out for when inspecting a house.
You may convince yourself that you can manage this problem while improving your home, but be prepared for recurring problems, especially if the house has a low terrain.
How to Spot Bad Drainage
When it comes to spotting drainage problems, the following are good pointers:
Pool of stagnant water around foundation of house
Flooding for hours after a downpour
Overflowing or blocked gutters
Excess sand gathering around any flower beds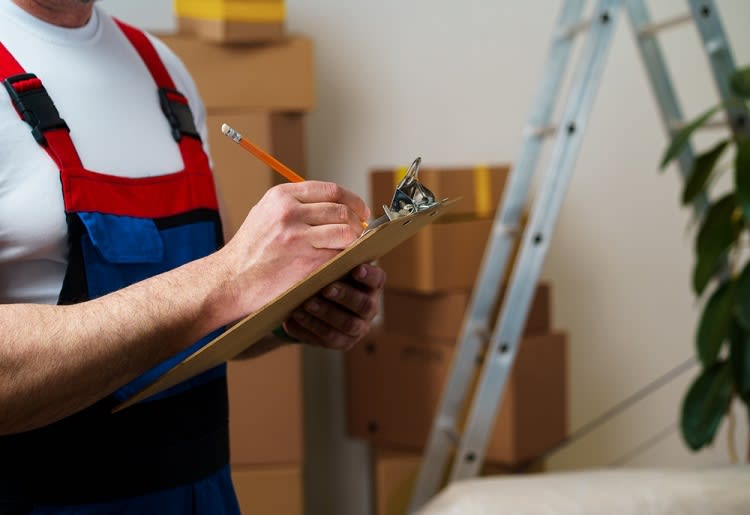 2. Pests
No one wants to buy a pest-infested apartment. Identifying such houses during inspection can be tricky because pests such as rodents or bats are nocturnal. To be safe, you can hire a licensed professional to inspect the house for any pest issues. You can also choose to fumigate the entire house after purchasing it.
How to Spot Pests
Closely keep an eye on the furniture to see if there are bugs
Check kitchen furniture and cabinets for cockroaches and rodent feces
Check the ceilings for unusual holes
Keep an ear out for movements in the ceilings
3. Structural Issues
Building a home with a faulty structural layout can be detrimental, causing health and safety concerns. In fact, it's estimated that 6 million Americans live in houses with structural issues.
As a potential homeowner, structural integrity should be at the top of your checklist when inspecting a house. This is because it is expensive to fix and could collapse, causing injury or death.
How to Spot Structural Issues
Here are some of the things to look for:
Slanting door frames and walls
Doors and windows not being able to close
Cracked, rough, and saggy walls
4. Patches of Fresh Paint
Most realtors paint houses before inspection. A fresh coat of paint gives freshness and newness to a house, but it can also be used to cover flaws like damaged walls or parts of the ceiling that have been damaged by water.
How to Spot Patches of Fresh Paint
Looking at patches of paint on the wall and ceiling in every single area of the house that is unusually brighter than other areas. Ensure you ask questions or see if it can be removed to expose any secrets.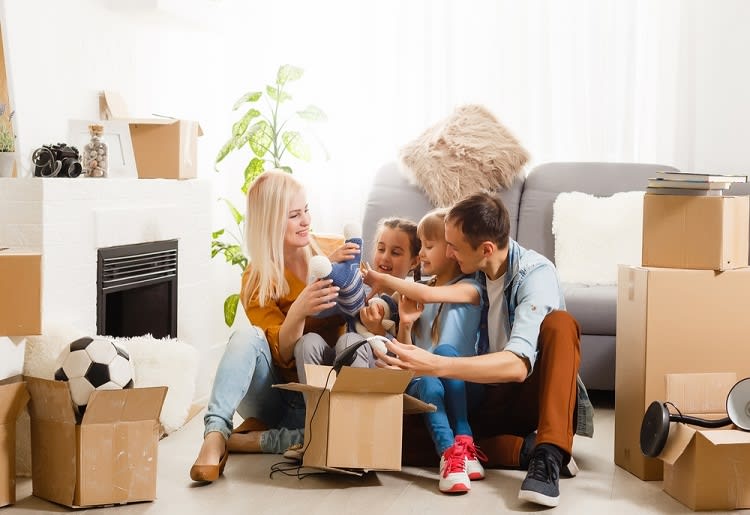 5. Odors
Did you know that both foul and pleasant odors are red flags? There's no doubt that foul odors can chase away a potential buyer during an inspection. However, a pleasant smell from air fresheners can be used to mask an odor during an inspection. Always pay attention.
How to Spot Odor-Related Red Flags
Air fresheners in every corner of the house
Open windows during the winter
6. Water Damage
Water has the potential to cause damage to a home, most of which is reflected on the walls and ceilings. As a potential buyer, you may choose to ignore such flags and renovate the house. However, it's important to ask whether the damage is from a natural disaster, such as heavy rain or flooding, or broken pipes behind the walls. Whatever the case, always identify the source of the water to prevent a recurrence.
How to Spot Water Damage
Look for stains on the wall and ceiling
Check the furniture for signs of mold
7. Bad Neighborhood Conditions
Homeowners may overlook this, but buying a house in a bad neighborhood is not ideal. You are sure to have sleepless nights if your home is in an area with a high crime rate.
How to Spot Bad Neighborhoods Conditions
Check for the presence of social amenities around
If there are an excessively high number of vacant houses, do well to ask questions.
Get an investigator to assess the security of the neighborhood.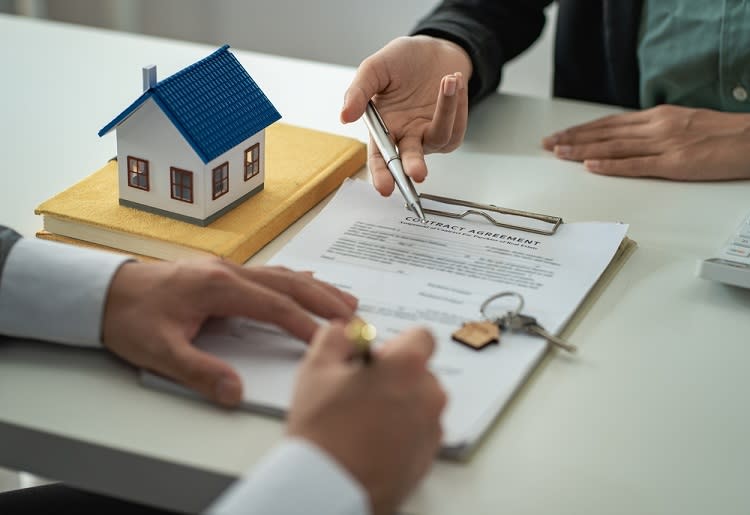 8. Electrical Issues
Electrical issues are a major red flag. Older houses may have electrical issues due to an older panel, fuse, and wiring models. Though electrical issues may be hazardous, they can be overlooked if the buyer wants to change the electrical fittings.
How to Spot Electrical Issues
Turn a light switch off and on to check for a flickering light
Hire an electrician to inspect the panels and wiring to be sure it doesn't become a safety risk
9. Plumbing Issues
Plumbing issues should be regarded as a red flag because they can cause significant damage to walls and personal belongings. In addition, dark water from damaged sewage pipes can potentially cause several bacterial infections.
How to Spot Plumbing Issues
Check the septic tanks, taps, showers, and other plumbing fixtures to be sure they're all in good working condition
Look out for wet walls and mold growth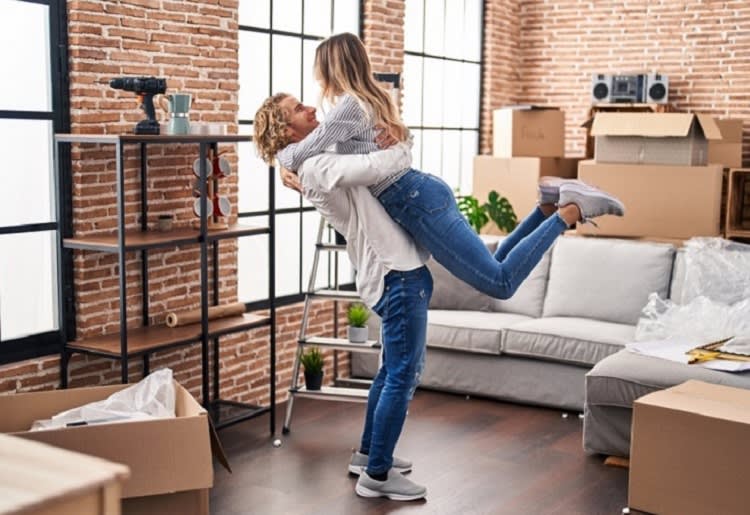 10. Leaky Roofs
Leaky roofs pose a serious hazard, especially during heavy rainfall. If you notice a house with a leaky roof, you may decide to keep searching or renovate it. Just make sure that the issue is fixed before acquiring the house.
How to Spot Leaky Roofs
To spot leaky roofs, check the entire ceiling to see if it has stains from small pools of water
Final Thoughts
While buying a new home can be exciting, remember that it is a huge financial commitment. Making uncalculated acquisitions may leave you financially stranded, especially when you end up buying a home that requires a lot of attention.
It's important to look beyond a house's superficial beauty and stay focused to identify red flags that can turn into a huge financial commitment and potential safety hazard. The red flags cited above can be used as a checklist for a house inspection.