Today you have sites like Compatible Partners, catering specifically to lesbian women, and even mainstream sites whose advanced search tools are helping single women wade through the enormous dating pool to find each other.
Let's be honest though; it's still dating. No matter how great technology becomes, dating will always involve trial, error, and some good old-fashioned awkwardness and second-guessing. Here are some life hacks to make the process as painless as possible so you can find your partner:
Choose Your Match Algorithm
Singles of all sexual orientations should pick their online dating platforms wisely, but it's especially true for lesbian women. Why?
Many lesbian singles have reportedly been inundated by matches of the male persuasion. Decide if and how much this bothers you. If you can tolerate an occasional message from a guy who didn't bother to read your profile, or if you're patient with algorithmic mismatches now and then (see the next section for more on this), then by all means, sign up for a general dating site like Match.com or Zoosk, both of which have proven to be hugely successful for same-sex couples.
However, if seeing a man in your inbox makes you seethe, opt for a lesbian-only dating site like Compatible Partners, which features more than a million lesbian singles. These sites tend to have far fewer users, but the match potential is much higher.
Set Your Preferences for Women Only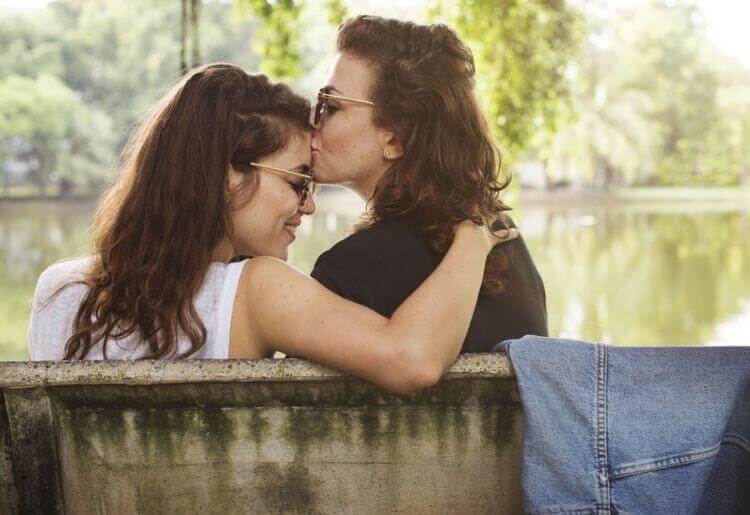 If you identify first and foremost as a lesbian but are open to dating men as well, you should avoid stating your preferences. Listing an interest in any other potential partners will factor into the match algorithm and tip the scales in one direction. This is especially true if you're on a large, mainstream dating site like Match or OKCupid. On these sites, if you don't specify your interest in women, you'll be inundated with messages from men. Again, this is a personal choice, and if you're equally interested in different types of relationships, you can stay vague on your profile. If your main goal is to meet another woman though, state that clearly so you won't have to sift through undesirable matches.
Consider Expanding Your Age Preferences
Facebook did an interesting study that analyzed average age differences between couples. In 67% of male-female couples, males were older by an average of 2.4 years. Female-female couples, meanwhile, showed a much more flexible age gap, ranging between 5 and 9 years. The data suggests that lesbian singles are less concerned with age than opposite-sex couples. Think about the age parameters you set on your profile, and consider being more flexible if you're comfortable with it.
Don't Compromise
Online dating is becoming more popular and diversified every year, and that's good news. Citing a 2017 study, PinkNews.com revealed that 65% of same-sex couples who met in 2017 found each other through online dating. The proliferation of lesbian dating sites, as well as the increasingly detailed search tools on mainstream dating sites, means that your options are only increasing. So, don't compromise. Set your goals and preferences, and don't budge. Take a cue from the subject of this brutally honest New York Magazine article, which states:
"In lesbian culture, there are many warning signs, especially when you're over 35. I did not go out with anyone who listed Patricia Cornwell as a favorite writer, said she liked listening to 'Melissa,' or who opened her ad, 'Hey, ladies!' And I would never write anyone who listed 'wine tasting' as a hobby, because that's lesbian-speak for 'I need to go to AA.'"
Hey, she's honest with herself. More importantly, she recognizes that the amount of matches out there gives her the freedom to be as picky as she wants. Follow her lead (by following your own).