If you're applying for a new job, dating a new partner, or moving into a new neighborhood, someone may have run a background check on you. A StandOutCV survey shows that 55.4% of Americans lied about work experience to land a job, and 55.6% of those caught were fired or had their offers withdrawn.
In many cases, it will be impossible to tell whether you've been the subject of one of the many different types of background checks. But in certain circumstances, like employment or housing, federal law ensures you're aware.
So, let's look at what to do if you suspect someone may have run a background check on you.
Who Can Perform a Background Check on You?
Anyone can access certain information about you, either by using a Google search, looking at your social media profiles, searching a local law enforcement database, or using background check sites.
Two main types of people who may run checks include:
Some federal laws dictate how your information is used. So, if you comply, potential employers, landlords, and financial institutions can access your background information.
Others—such as a potential date or a new neighbor—are not subject to federal restrictions.
» Find out the types of information that a common background check includes.
1. Ask Your Potential Employer
According to a 2021 survey by the Professional Background Screeners Association, 95% of companies with US locations use some type of background check.
The good news is that under the Fair Credit Reporting Act (FCRA), a federal law that regulates access to consumer information, employers are required to tell you if they plan to conduct a background check and gain your written consent.
If your potential employer doesn't mention a background check, you should ask whether they plan to conduct one as part of the hiring process.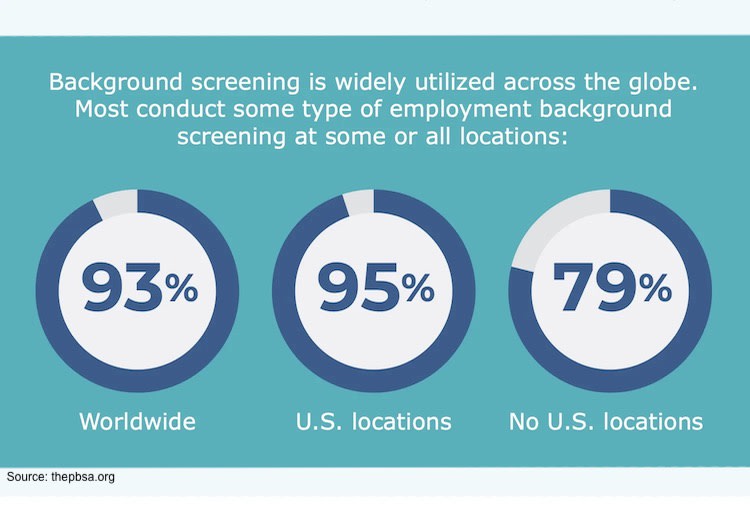 2. Check With Your Potential Landlord
Like employers, landlords are required under the FCRA to notify you and gain your consent before conducting a background check. It doesn't hurt to ask your landlord whether you can expect a check as part of the application process. 
It's always a good idea to pull your own credit report before applying for housing, so you can:
See your credit score
Be prepared to explain any red flags like late payments on credit cards
3. Scan Your Social Media
While many social media accounts don't allow you to see who has viewed the content you post, there are a few exceptions. Here are some examples:
Instagram shows the social media usernames of people who have viewed your stories.
LinkedIn Premium—a paid tier service—allows you to see who has viewed your LinkedIn profile.
If you're not sure of the person's social media username, but you have their phone number, you can try a reverse phone lookup to pull up any social media accounts associated with the number.
» Want to know more? Learn how social media sites help with a background check.
4. Pull Your Credit Report
When you access your credit report, you should be able to see a list of anyone else who has requested it within the past year, according to the Consumer Financial Protection Bureau.
Not everyone is able to view your credit information, but certain groups can, like:
Employers
Lenders
Utilities
Landlords
Government agencies
Insurance agencies
Likely, these groups will be required to notify you as well. If you're concerned about your credit history, I'd suggest checking out our tips to improve your credit score for a better background check.
5. Talk to Your Former Employers
If your prospective employer is conducting a background check on you, you should reach out to your former employers. As long as you have a good relationship with them, you can check whether anyone has requested information about your employment with them.
I would also suggest asking whether you'd be able to offer the former employer's name as a reference to your potential new boss to vouch for your skill set and work ethic.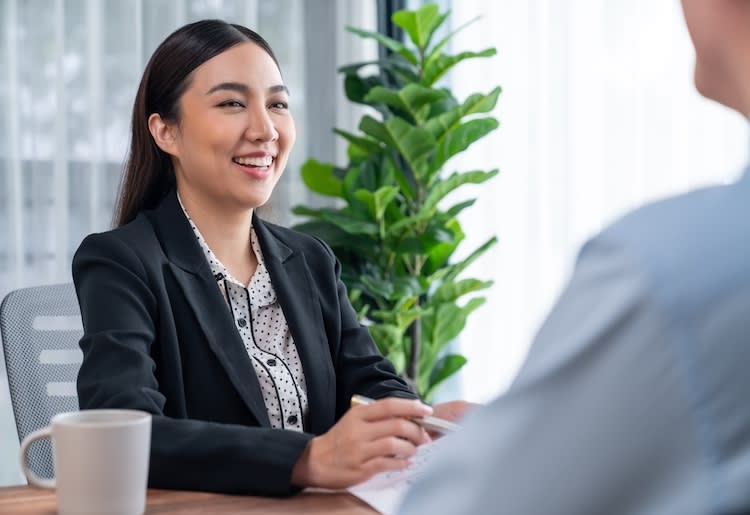 6. Chat With Your New Dating Partner
Dating a new person is a common reason to conduct a background check. It's more than fair to ask questions about someone's background when the answers might put your safety at risk.
But a potential dating partner isn't required to notify you if they conduct a background check on you. Try asking them whether they plan to conduct one in the spirit of being honest throughout your new partnership.
» Check out our picks for the best background check sites for dating.
7. Speak With Your Business Partner
Going into business with someone can warrant a background check, especially for high-level positions like executives. Since this isn't a federally protected purpose, the only way to find out is to ask them directly.
Rather than using an accusatory tone, bring up the subject by prioritizing transparency and good faith. They may want to run a check to be sure of the following:
Your moral values align
Your financial standing is trustworthy
No conflicts of interest are present
8. Reach Out to Your Alma Mater
According to the StandOutCV survey, 41% of respondents lied about their college degrees, and 24.5% were dishonest about having a degree.
So, if a potential employer reaches out to the academic institution you attended, it can help validate your qualifications. Some confirmation employers may ask for include:
Your date of graduation
Your track of study
Individual policies will vary by institution, but they may confirm if someone has requested your records. You can then prepare to face the music if you weren't truthful on your resume.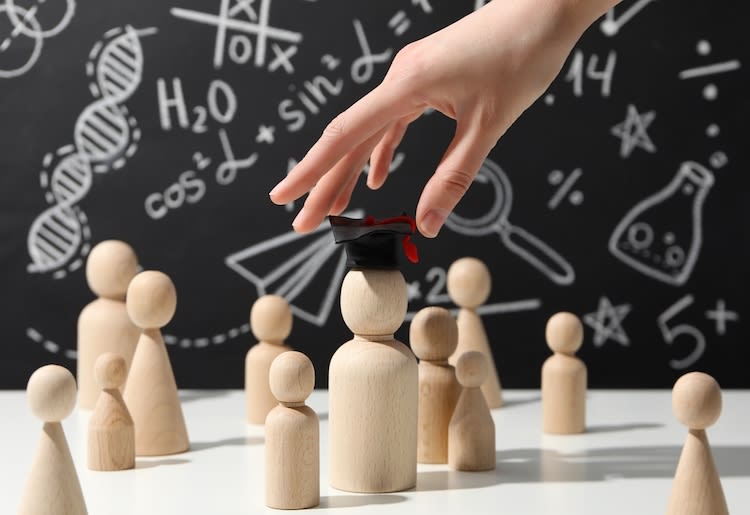 9. Conduct a Background Check on Yourself
If you want to be proactive, you can run a background check on yourself. That way, you'll have a full picture of the information that's publicly available about you. And you can be prepared to explain any possible questionable results that might arise.
You can search for a service that suits your budget or try free background checks.
10. Clean Up Your Online Presence
If you know or suspect someone may have run a background check on you, it's a great idea to go through your social media accounts and remove any content you wouldn't want your potential employer or landlord to see. The same goes for any personal websites or blogs.
This can help you find out whether any objectionable content is linked to your name.
What Can People Find Out About You?
Preparing for a background check can be anxiety-inducing, but our guide can help you get ready and know what to anticipate. When doing so, be cautious of email scams that falsely assert you have undergone a background check.
To remain informed about genuine background checks, services such as BeenVerified or IDTrue provide a wealth of information about you, including details like your residence, employment, education, social connections, and any criminal records. Hence, it might be beneficial to do a self-background check and discover what information is available about you.
» Discover 10 useful searches common background checks exclude.