You can receive your points allowance either through a meeting with a Weight Watchers representative or on the company website after you become a Weight Watchers members. You can also earn extra points for exercise, encouraging you to work out but also creating an interesting and helpful incentive for exercise.
Weight Watchers works wonders for a lot of people, but if you'd like to entertain some other options, here 5 of the most appealing alternatives to Weight Watchers.
1. Nutrisystem
Pros
Eat 6 meals a day
Suitable for diabetics, vegetarians and other dietary restrictions
150+ menu options
Money back if you don't lose weight in the first 14 days
Cons
Much of the food comes frozen
Orders take a few days to arrive
Choose Nutrisystem instead of WW if you want tasty meals delivered to your home.

A diet doesn't need to be all about depriving yourself, and with Nutrisystem you can still enjoy many of the foods you love - in moderation.
With Nutrisystem you are encouraged to eat small portions often - as many as 6 meals a day. There is a whole team of nutritionists working to design the meal plans, and if you don't lose weight in the first 14 days you can ask for your money back.
Nutrisystem also comes with a handy mobile app that integrates with a number of health apps such as Fitbit, Apple Health, Jawbone and more.
With the premium plans, you can choose between a favorites pack and a custom menu. There are more than 150 menu items offered, and while it takes 4-10 business days for the food to arrive, the variety means you'll always have a lot of options.
Like Weight Watchers, the point of Nutrisystem isn't to get you to stop eating, but to manage what you eat with smarter portions of healthier food.

Nutrisystem Sign up
2. Mayo Clinic
Pros
Focuses on your long-term health
Daily diet tips and meal tracker
Affordable
24/7 customer support
Includes healthy carbs
Cons
No food delivery option
No in-person support
Choose the Mayo Clinic Diet instead of WW if you want to learn how to track serving sizes and portions on your own.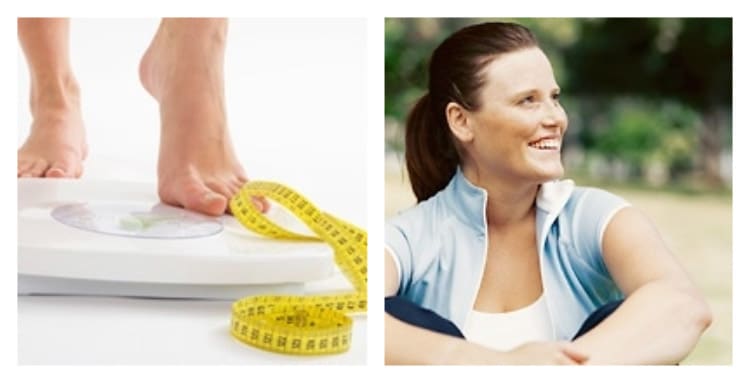 For years the Mayo Clinic has been one of the world's most prestigious medical research institutions, and now you can put the clinic's world-class know-how to work for you with its weight loss plan.
With the Mayo Clinic Diet, you single out your bad food habits and adjust your diet accordingly, while also working in a solid amount of physical activity. Every member gets a personalized diet plan as well as advice, customer support, and customized exercise plans, for the price of only $5/week.
Unlike Weight Watchers, the system isn't based solely on food and there is no points system to determine what you eat. Instead, it's based on portions and tracking your servings. It also combines with your workout regimen to determine how many calories you can take in.
The Mayo Clinic diet doesn't cut out all carbs or sugars, and allows you to take in a healthy amount. This is not a crash diet, it's a plan to help you out in the long term, largely through targeting the bad eating and lifestyle habits that hold you back.

Mayo Clinic Diet Sign up
3. South Beach Diet
Pros
For heart-conscious dieters (designed by a cardiologist)
3 meals per day and snacks available
Weight loss consultants available
Cons
Must cut gluten, sugars, and starches
You need room to store 4 weeks worth of frozen food
Menu options fairly limited
Choose the South Beach Diet instead of WW if you want meals and snacks included in your diet plan.

The South Beach Diet has long been more than a fad diet, and is here to stay. With the South Beach Diet plan, you enter into a 3-phase plan that is devoted to your long-term weight loss and health.
You sign up for a 4-week meal plan which you can customize. Most of the food will come flash frozen, and then you need to start arranging the coming days accordingly, with 3 meals a day included. In the first phase you cut out gluten, sugars, and starches and start losing weight. Slowly start moving healthy carbs back into your diet and when you reach your goal weight you receive a number of simple recipes to help you keep the weight off.
The plan is designed by a cardiologist with heart health in mind. Unlike Weight Watchers, it isn't based on a point system in which you can just eat anything you want as long as you don't exceed your points. Instead, there are relatively strict limits on the type of foods that are allowed.

South Beach Diet Sign up
4. Bistro MD
Pros
Dietitians help you create a custom diet
Expansive menu - more than 150 meals to choose from
Can also cover gluten free, diabetic, menopause, and other specialized diets
Cons
No a la carte single meal options
No full vegetarian or vegan plans available
Choose Bistro MD instead of WW if you want a plan that delivers chef-quality food.

Ever think how nice it'd be to have your own dietitian figuring out what you should eat, and then going out and doing the shopping and cooking for you? With Bistro MD that's how it works. Registered dietitians create a custom diet based on your unique needs and then you pick the meals for your diet.
The options are quite expansive and very flexible, including for gluten-free, low-carb, and people with special food allergies or aversions. You pick between a full 5-day or 7-day program or a 7-day or 5-day lunch and dinner program.
From there it's a sort of "teach a man to fish" concept. The idea is for you to take what you've learned from your time with Bistro MD to create healthy, delicious meals of your own as part of a new, healthier approach to life.
In a sense it's a much more comprehensive option than Weight Watchers. You don't merely get a point system and a regimen to stick to, you get the meals delivered straight to your door. It costs far more than Weight Watchers, but it's for you to decide if it's worth it.
Lunches and Dinners 7 days
Lunches and Dinners 5 days

Bistro MD Sign up
5. Diet-to-Go
Pros
High-quality meal options
Advice on planning your diet as well as recipes and blogs
Can accommodate diabetics, low-carb and vegetarian diets
Meals come ready to heat up and eat
Cons
No vegan or gluten-free options
Lots of non-biodegradable packaging
No live chat customer service
Choose Diet-to-Go instead of WW if you want an all-inclusive diet plan.

A lot of us could probably use a diet, but what about all that great food? With Diet-to-Go, you don't need to bid farewell to quality eats, and you can choose from a wide variety of meal options on a platform that has been rated #1 for tastiness.
Diet-to-Go also wants to help educate you about lifestyle choices and how you can combine these new habits with a great diet to get you on the right path. The diets are customized to your age, gender, activity level, height, weight and body mass index, and in a number of cities you can even pick up the meals in addition to delivery.
Once you sign up, the meals come pre-cooked directly to your door, and all you have to do is heat them up and dig in.
A high variety, quality meal service like Diet-to-Go will cost you more than Weight Watchers but it really brings your weight loss goals all under one roof. It takes care of your meal planning, shopping, and cooking, and also gives you the tools to keep living better down the road.

Diet-To-Go Sign up
Bottom Line
Weight Watchers is without a doubt the most well-known weight loss plan provider and the company was a groundbreaker in the industry. That said, today there are more options than ever for people who are looking for ways to lose weight or at least just learn methods to eat and live healthier. These companies use mobile apps to maximize the user experience in ways that were all but unthinkable when Weight Watchers first opened in the 60s.
If you're looking for a way to lose weight or just eat better, take a look at what your needs are and how much you can budget, and then try some of these new weight loss plans, which provide more options than ever before.