In a Nutshell
Openfit is designed to meet all your wellness and lifestyle needs. Through this digital platform, you can stream workout videos, access nutrition tips and shop for health products to support you on your journey. You can access Openfit content on any web-connected tablet, smartphone or laptop, so this is a great system to use on the move. Check out the rest of this Openfit review if you'd like to know more.
pros
Includes diet advice and detailed workout videos
Share workouts with friends through social media
Great selection of workout types
cons
Imperfect customer service record
Expensive compared to some competitors
OpenFit Visit Site
Pilates and yoga enthusiasts, tough mudders and cardio lovers
Openfit is the place to go to get results and have fun doing it
As low as $7.42 per month.
Save 43% with an annual subscription
What's Unique About Openfit?
Openfit is a streaming platform with a range of instructional workout videos. The big difference between it and competitor services is that Openfit understands that no single program will be right for everyone, which is why it supports a massive selection of workout types.
160 new videos are available on Openfit, and professional fitness instructors are adding fresh ones constantly. During my Openfit review, I was particularly impressed to find video courses focused on extreme event training, which I haven't seen elsewhere.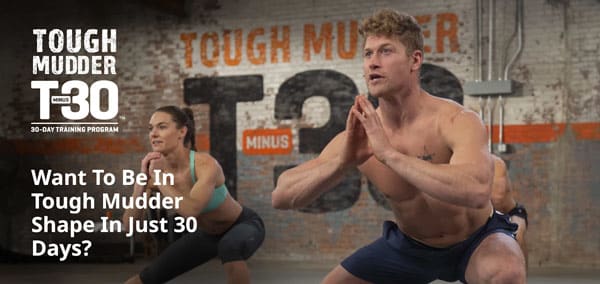 Openfit also stands apart from the crowd because these programs don't just help you get fitter, they also help you improve other aspects of your life too, with a focus on wellness and nutrition. Each series of workout videos comes with a nutrition guide so you can maximize the benefits of every session.
Another Openfit differentiator is that its videos can be accessed through Roku. If you already own a Roku player then this is great news for you, you'll be able to follow sessions on a large TV display instead of squinting at a laptop or phone screen.
Fitness Fans Are Raving
Many users like the convenience Openfit offers and the way it caters to a variety of skill levels:
I can't say enough good things about it. The different programs are varied enough that there is something for everyone and every fitness level. I can watch the workouts on my Roku player or computer which is a huge bonus" - Misty
Intense, fun, challenging! I especially love the Rough Around the Edges sets!" - Lydia
However, it's also evident that some users have encountered technical issues with the platform and that Openfit's technical support team isn't always great and straightening things out:
How It Works
Think you'd like to give Openfit a try? Here's how to use it:
1. Tell Openfit your goal: After you've started a free trial or purchased a subscription, Openfit will ask what you want to achieve and then suggest suitable programs to help you.
2. Select your program: Membership grants access to all Openfit series, so consider experimenting with a few to find an instructor you like. Each program was crafted for a different purpose. Some help you lose weight while others will introduce the peacefulness of yoga into your life.
3. Set up your space: To workout effectively you need a bit of room to move around in. Also, some Openfit classes require equipment like yoga mats, free weights or exercise bands. It all depends on the particular class. If you don't already own the accessories, you might be able to purchase them through the Openfit store.
4. Stream a workout: Openfit videos are easy to follow so you just need to watch, listen and learn. Each class features an instructor or attendees who will demonstrate technique variations you can use.
5. Enhance the rest of your lifestyle: After you've found a program that suits you, you should take advantage of the other resources included with it. These include nutrition plans, music playlists, and even workout calendars. To access them, look for the 'program resources' section under each workout page.
What Workouts You'll Do
The hundreds of different Openfit workout videos are divided into different courses to help you achieve a meaningful progression as you use the system. Each course is designed for a different end goal such as losing weight or gaining muscle.
Here are a few of the workout series which OpenFit is best known for:
Rough Around the Edges: Demonstrated by a team of professional stuntwomen, this set of videos gives you all the skills you need to get the body of a badass Hollywood action movie hero.
600 Secs: It's amazing what trainer Devin Wiggins manages to squeeze into each of these 42 workouts as each only last 10 minutes. Every exercise has been carefully chosen for intensity and each movement is efficient.
Xtend Barre: This program incorporates elements of ballet, cardio, and Pilates to help you build strength and gain lean muscle fast.

What You'll Eat
Openfit memberships come with a customized eating schedule called the Openfit Nutrition Plan. Following it will give you all the energy you need to power through workouts. You'll receive a meal prep guide for a week's worth of food, recommendations about what to incorporate into your diet and guidelines on how to size portions.
Exactly what you eat will depend on the goals you set and program you choose. Here are a few examples of what you could be recommended according to your course:
Tough Mudder T-MINUS 30: With just a month to prepare for an extreme sporting event, it's vital you gain muscle fast with plenty of lean meats and protein-rich beans.
Yoga52: Dark, leafy greens and wholesome berries are a great way to support your yoga transformation.
Openfit Mobile App
Openfit workouts and program resources can be accessed on both Android and iOS devices, allowing you to perform your workouts on the move. Note that these applications aren't formatted for tablet displays though, so it's better to log on through your web browser to follow Openfit sessions on an iPad or Android tablet.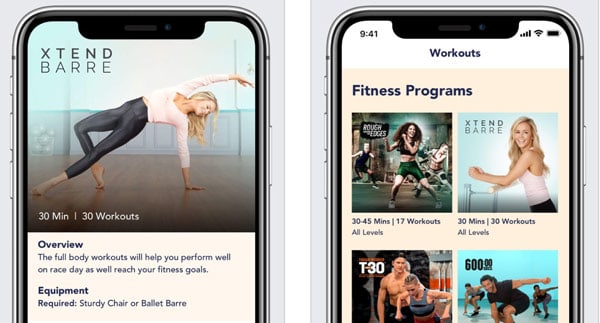 Pricing
Openfit offers a month-long free trial. After that, you'll need to pay for a membership and you can get a lower monthly rate by choosing a longer subscription length.
Through the Openfit store, you can also purchase accessories like nutritional supplements and equipment to use during your sessions. Openfit sells pre-workout formula, for example, for $39.99.
Help & Support
While Openfit is a strong performer in most areas, its technical support service certainly isn't perfect. It's possible to submit a contact request by email but there's no support phone number or live chat.
Also, Openfit trainers don't offer any personalized support. Instead, it's worth checking out the Openfit Facebook groups for an alternative source of community and direct encouragement.
Here's the Skinny
Openfit's wholesome approach to lifestyle improvement and unique selection of characterful workout programs will be a big draw for many users. Although its customer support service could be improved, Openfit is still worth considering for its detailed nutrition manuals, compatibility with Roku streaming devices and extreme event preparation programs.