In a Nutshell
Lumen analyzes your breath to calculate how effective your metabolism is at burning up fat reserves, and then uses that data to tell you exactly how many carbohydrates, fats, and proteins you should eat, what kind of workout you should do, and when you should time your meals. Lumen is a great choice if you want to improve your overall health, not just lose weight. It's also ideal for anyone who doesn't like restrictive diets or meal plans.
pros
Personalized plan that's based on your body
Adjusts your metabolism to improve your overall health
No restrictive meal plans
cons
Support is only offered through an online web form
It requires some commitment to check your breath every day
It can take 4–8 weeks to see real effects
Lumen Visit Site
Best for: Healthy adults who want a data-based approach to weight loss
Weight loss: Unclear
Support: Knowledge base and online web form only
Pricing: $349 for the device; the app is free
Special offer: 10% off, plus further discounts if you buy 2 or more devices at once
What's Unique About Lumen?
Lumen stands apart from every other diet plan because it works in a completely different way. Instead of following a strict list of diet rules or weekly meal plan, you'll choose the foods you eat yourself, according to Lumen's advice. Lumen only tells you how much fat, protein, and carbohydrates you should be eating each day. It's up to you to create the meal.
Lumen is based on measuring the amount of CO2 in your breath in order to track your metabolic rate. By analyzing your breath, Lumen calculates your Respiratory Exchange Rate, or RER, which tells you whether your body is burning fat stores, or the carbs you ate recently. A lower score means that you're burning fat; a high score tells you that you ate too many carbs recently and your body is still burning them off.
To measure your RER, you used to have to go into a hospital and undergo a complex set of tests. It was only available for top athletes, but Lumen measures your RER from a few breaths into the hand-held device.
Lumen uses your RER to tell you the quantities of carbs, fat, and protein you need to eat today; how much sleep you need to get; and what kind of exercise is going to be most effective for you. It also tells you the best times to eat your meals and gives tips to maximize your body's efficiency. For example, stop eating by 8 p.m. so that your body has time to digest your dinner overnight. This kind of guidance enables you to adjust your metabolic flexibility to make you healthier and more balanced as well as helping you lose weight.
Dieters Are Raving
"It's crazy, I use it like I use a scale. I've come to rely on it every day. Lumen has transformed my life." – Bernadette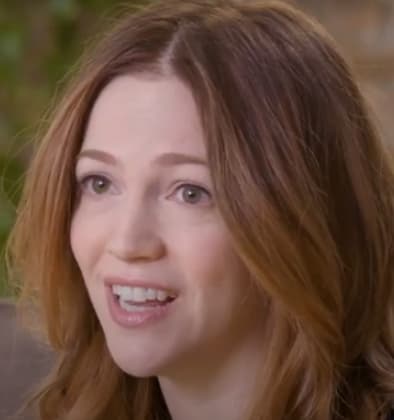 "What's cool about Lumen is that you see direct results. It makes me accountable for what I put in my body, something I can't do on my own." – Jacob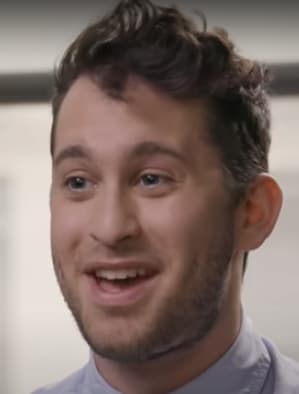 "I really believe in this product because it's putting out data that's tailored to me, for me to be effective with my clients and their workouts. It's injury prevention and smart training at its finest." – Troy B.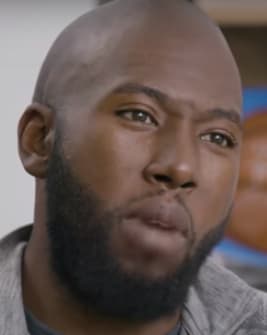 How it Works
Using Lumen is completely different to using most other diet plans. Here's what to expect:
When you first get your Lumen, you need to calibrate it to your metabolism. The first day is called "calibration day." Lumen recommends that before calibrating:
You haven't exercised

You get at least 7 hours sleep the night before

You haven't eaten in the last 10 hours
This is your "fasting breath" and it's best to take it in the morning, 20–30 minutes after getting out of bed. You'll need to take around 5 good, deep breaths into the Lumen so that it can get all the data it needs about your metabolic rate.
After calibration day, you'll check your breath in the Lumen:
When you wake up each morning

Before and after each meal

Before and after each workout

Whenever you feel like it during the day
The more often you check your breath, the more accurate your results.
After checking your breath, the Lumen app will show you:
How many carbohydrates, proteins, and fats you should eat today

When to time your meals today

What kind of workout to do today

How much sleep you need tonight
What You'll Eat
Lumen doesn't put you on a narrow or restricted diet, so you won't get a list of foods to eat today. Instead, each day is a high-, medium-, or low-carb day, and you'll be advised as to the level of carbs, protein, and fat you should be eating. Lumen guides you to complex carbohydrates from whole grains or starchy vegetables; healthy unsaturated fats; and lean protein. It's a good option for people who don't want to be forced to follow a specific menu each day.
Mobile App
Lumen's mobile app is an integral part of losing weight with Lumen. The good news is that the app, which works with Android and iOS systems, is free to use, so you won't have to keep paying a monthly or annual subscription.
Lumen's app displays your metabolic data and turns it into actionable advice for what you should eat and how you should workout today. It provides you with a meal plan, advice about sleep, and what kind of exercise you need each day.
Pricing
When you sign up to Lumen, you pay for the patented metabolism tracker device, which usually costs $349, but you can get 10% off now and pay just $299. There's also a discount if you order 2 or more devices at once.
After you have bought the tracker, everything else is free. There are no ongoing subscription costs.
Help & Support
Lumen has an impressive set of resources available to help you use the program more effectively, and to lose weight. You'll find plenty of trouble-shooting guides, FAQs, and information about using the Lumen device. If you need more help, though, you'll have to submit a request through the online web form and wait for someone to get back to you; there's no live chat or phone support.
Here's the Skinny
Lumen takes a new approach to weight loss by using your breath to calculate your metabolic rate and then improve it. It doesn't tell you which foods to eat or send meal plans, but it does detail how much of each food group you should consume, what type of workout to do, and when to time your exercise and your meals. The device is easy to use, but it takes time to see the impact.