In a Nutshell
Livekick is the best way to learn how to exercise and practice yoga from home with a private trainer over live video in real-time. Get your own personal trainer while saving significant money and time by working out from home with the guidance of a fitness trainer or yoga teacher over live video-chat. There's no equipment needed at all and your individual goals, body type and more are taken into account by your personal trainer.
pros
Personalized fitness plans
Flexible scheduling
As low as $17 /session
cons
No meal plan
You never meet your trainer in person
Livekick Visit Livekick
Best for: Women, men, traveling professionals, pre/postnatal, anyone who needs help with accountability
Support: Certified personal fitness trainers and yoga teachers
Pricing: As low as $17/session
Special offer: 2 Weeks Free and 20% Off for 3 Months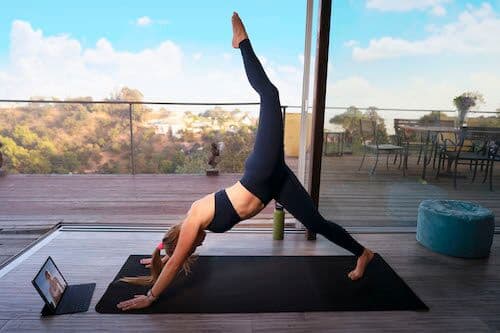 What's Unique About Livekick?
Livekick is making its mark on the exploding fitness and wellness industry by offering private and small group fitness and yoga training through live, 2-way video conferencing. Livekick is unique because as a member, not only can you see your trainer, but your trainer can also see you! This means live guidance, demonstrations, and motivation in real time. Born from the idea that everyone should have access to fitness training, Livekick is on a mission to transform the market with remote personal training.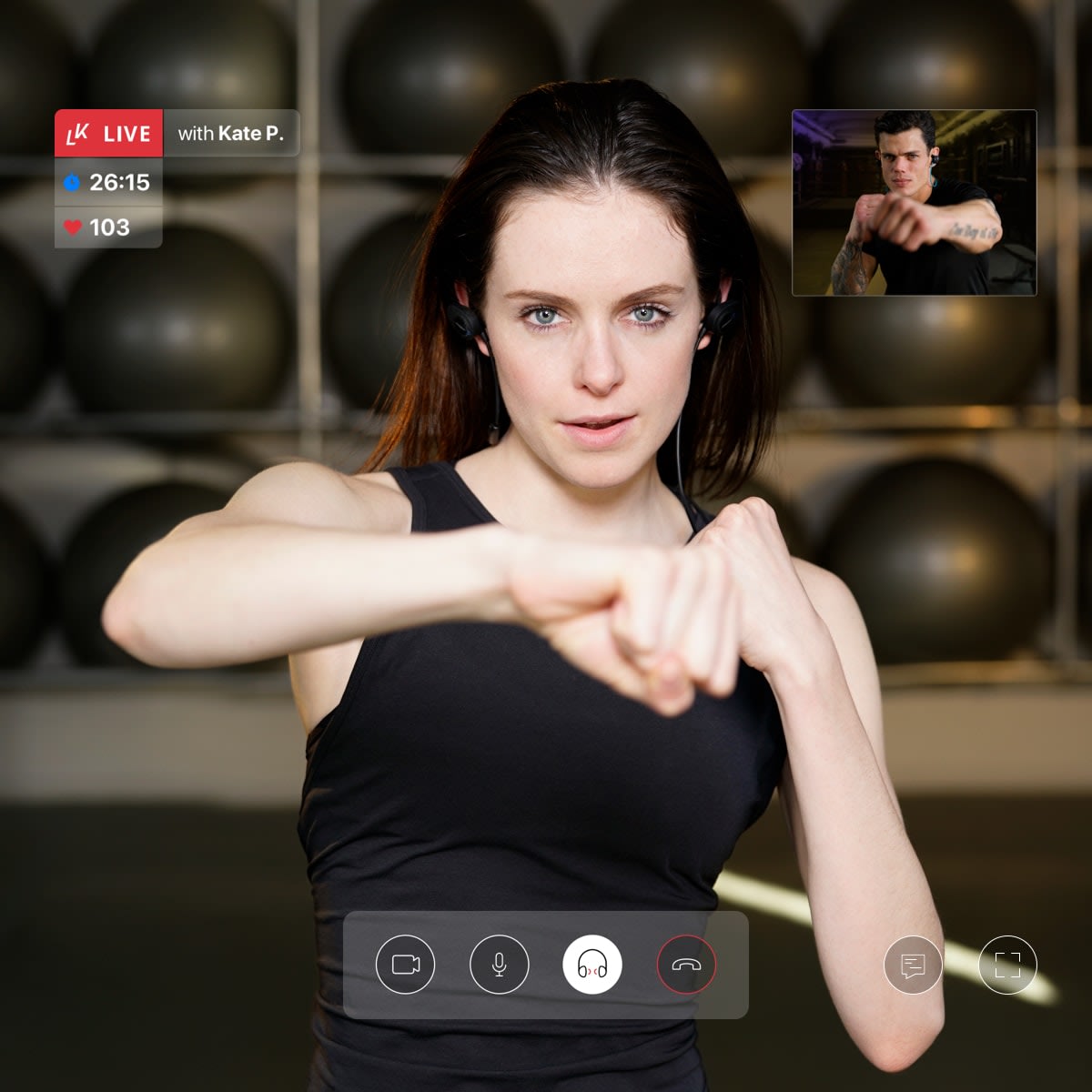 Livekick solves the common barriers to achieving a healthier lifestyle by dismantling the notions that fitness can be expensive, inaccessible, intimidating and time-consuming. By bringing members and trainers together for private fitness and yoga classes that can happen anywhere and anytime, Livekick is transforming the way people experience customized exercise.
Livekick Members Are Raving
"I have to say, I really love that I don't have to brush my teeth before I start my AM sessions! Plus, those 10 extra minutes of sleep are extremely valuable. When the 30 minutes are up, I close my computer and my trainer is just gone! It's so easy. It's amazing to me that I'm workout out 3x/week and am seeing results, yet not feeling like I'm losing any of my valuable time. As a busy working professional, this solution can't be beat!" -- Adam B., Montclair NJ
"It's easy to make excuses and skip workouts while traveling. Not anymore. Now my trainer is with me wherever I go. And the results speak for themselves. I'm fitter and stronger than ever. With my travel schedule, that never would have happened without Livekick." -- William S., New York, NY
"Livekick has changed the way I can stay fit - I love how Jillian gives me direction and keeps me accountable. She checks in the day of our session and asks if I'll be in a hotel gym or in my apartment, and writes my workouts based on that. I've even done some of the homework workouts she has sent me to do on days we don't meet!" -- Carrie H., Boston, MA
The training is completely personalized to your needs. The intensity level, exercise style, and trainer personality are also chosen to fit your needs and personality. So, you get better results because the program is customized to fit you, not just a one-size-fits-all method. Plus, the personal trainer really cares about your progress. You won't be working with a computer program. You'll be working with someone who truly wants you to succeed. Not only will your trainer help you combine cardio and resistance training to fast-track your progress, but he/she will also add stretching into your workout to minimize risk of injury.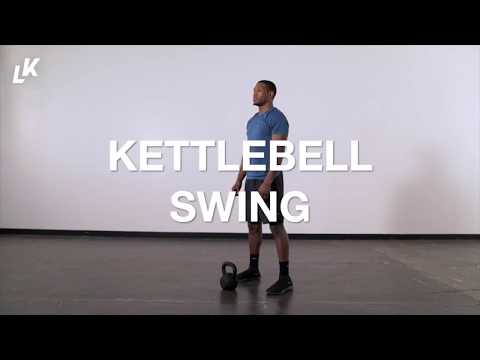 How it Works
Choose your plan (how many times you'll exercise live with your coach per week), pick your coach, book your first session, and you're ready to start losing weight. Once you're a member, you'll have access to your coach 24/7 via chat, online fitness tools, and much more.
The Livekick fitness program follows a 4-factor process to success:
Personalized Programming. Ever find yourself wondering if the exercises you're doing at the gym are getting you any closer to your goals? You'll never wonder again. On Livekick, you'll work with a trainer who not only creates a comprehensive and personalized exercise program to get you there, but also coaches you through live sessions in real time over video chat each week.
Strength + Metabolic Training. Combining resistance training with cardio is the perfect recipe for ultimate fitness results. In your Livekick sessions, you'll build muscle by perfecting foundational strength moves such as squats, push-ups, and more, plus you'll burn fat and torch calories through plyometrics and other cardio-based metabolic exercises.
Consistency. Your Livekick membership allows you to reserve recurring weekly session times with your coach. Consistency is the only way to develop healthy habits, and your live trainer is here to motivate you, push you, and hold you accountable for your live sessions.
Injury Prevention. In addition to coaching you towards proper and safe form on every exercise, your Livekick trainer or yoga teacher will be sure to incorporate plenty of stretching and mobility work to ensure that your body is functioning properly and efficiently. An injury is a setback to achieving your goals, and your coach is there to ensure this doesn't happen.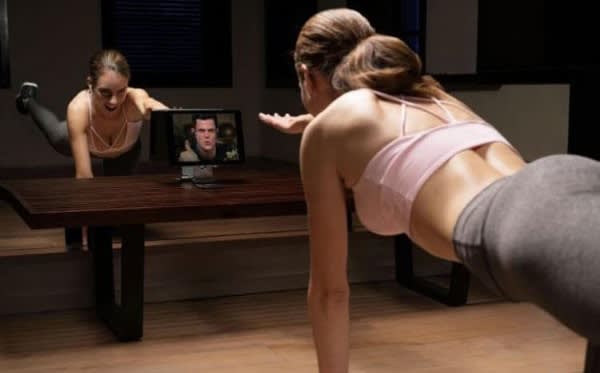 What You'll Get
Here are the details of your Livekick membership
Choose your private fitness trainer or yoga teacher from dozens of coaches around the world
Train over live real-time video 1, 2 or 3 times a week
Secure your own private class times with your coach
Receive custom workout plans and/or yoga flow routines to do at home on your own.
Flexible cancellation policy
Pricing
Livekick is a monthly membership service built to help you build and maintain healthy habits. Livekick offers 3 plans based on how many times per week a member trains. All members may begin with the 2-week free trial, which is attached to the Rise Plan, and can then upgrade at any time after that. A la carte sessions can be added to any plan at any time for $27/session.
Rise - 2 weeks FREE. Up to 5 sessions per month for $103 ($20/session).
Elite - Up to 10 sessions per month for $183 ($18/session).
Warrior - Up to 15 sessions per month for $255 ($17/session).
Help & Support
Livekick comes with serious customer support - members not only get the live and offline guidance from their trainer, but they also have access to our support team via live chat, online contact form, and phone support.
*The information on this site is based on research, but should not be treated as medical advice. Before beginning any new fitness program, we recommend consulting a physician or other professional healthcare provider. Results may vary based on various health factors, consistency of exercise, and nutrition.
Livekick Visit Livekick