In a Nutshell
Jillian Michaels is a full-service fitness program that gives you everything you'll need to lose weight, get in shape, and live a healthier life. With personalized workouts, customized meal plans, and a supportive online community, Jillian Michaels followers really see results. Download the app, soldier through the huge library of workout videos, and enjoy nutrition tips from the expert herself to see what so many others have already discovered.
pros
Customizable meal plans
Tailored fitness programs
Award-winning DVD library
cons
High-impact workout
No pre-made meals available
Jillian Michaels Visit Site
Best for: Those with serious weight loss or fitness goals
Workout Types: HIIT, kickboxing, pre- and post-pregnancy weight loss, running, yoga, targeted, etc.
Fitness Guarantee: Money-back guarantee on 30-day shred
Support: Phone, email, community forum
Pricing: $14.99/month $89.94/year
Special offer: 7-day free trial

What's Unique About Jillian Michaels?
Jillian Michaels is known far and wide for her wildly successful fitness programs. With a massive collection of programs ranging from beginners' fitness to her 30-day shred, Jillian Michaels has made herself a reputation for being tough on fat and getting results because of it. If you're considering a new fitness program for yourself, here's a few reasons you'd be smart to pick up a Jillian Michaels subscription:
- Customizable, smart, and effective fitness training
For one thing, Jillian Michaels kinda wrote the book on fitness. She's a goddess in the realm of exercise and health, so you can expect her workout routines to be awesome. For another thing, you will not get bored or blase about these workouts anytime soon. Jillian Michaels has published over 800 workout videos.
Better yet, Jillian Michaels has fully interactive and customizable routines. You will decide which videos to put into your routine, skip the ones that don't work for you, and focus on the areas that you enjoy most. Turn it up or down according to your fitness level, watch the HD quality videos, and pick your own music to match the tempo of the workout's pace. It makes working out fun, exciting, and inviting!
Workouts can also be synced with various health apps to track your progress. The app can even be hooked up to a heart rate monitor via Bluetooth.
- Diverse meal plans
You can choose from a huge array of menus that we'll talk about more in the section below. Suffice it to say, you'll never be hungry or bored with this variety! Plus, you can customize your menu down to the seasoning.
Fitness Fans Are Raving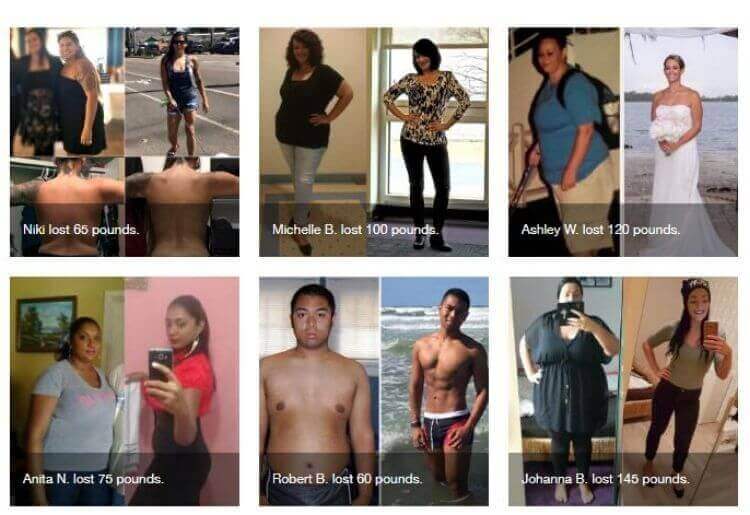 "I lost 100 lbs in 10 months working out with Jillian Monday through Friday. She is a part of my life. At age 51 I feel healthy, strong, and amazing! Thanks Jillian!!!" - Michelle B
" I did the TIU tour, met Jillian and found out about her app and now I'm down 120 pounds! My wife and I work out with the App 6 days a week at 5 am before our kids wake up. Thank you Jillian, you motivated me more than you will ever know. I love myself more than ever." - Ashley W
"Ten months ago I bought the 30-day shred and thought I would give it ago. I started off 3 days a week on level one and really enjoyed it! I normally hate working out but it was so quick and fun I didn't mind. I'm now 84lbs down ten months later and still loving the workout. It's so quick to do I get up every morning and do it before school, run, and work, etc." - Jade M
How it Works
Jillian Michaels fitness program covers all aspects of health. So, when you sign up, you're getting an all-inclusive plan to help you work on every area of your fitness regimen. You can register online in ten seconds. Here's how:
Enter your email address.
Select the plan you want, either monthly or yearly, and enter a promo code if you have one.
Pay for your subscription to get started.
Very straightforward, and you can dive into the program immediately.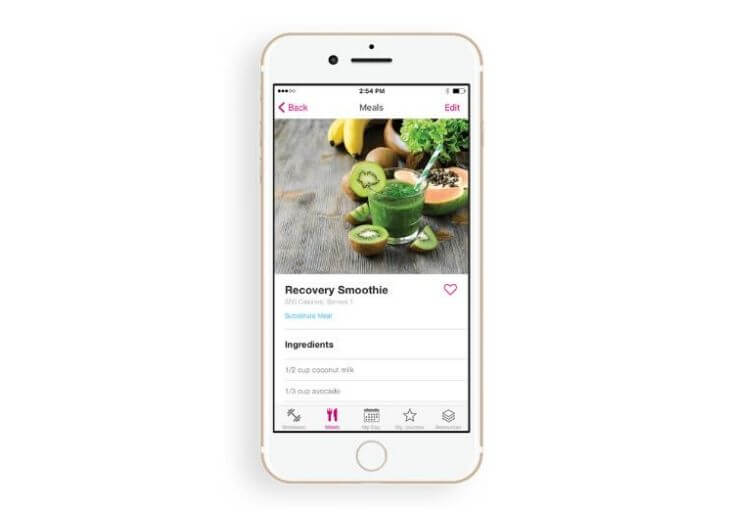 What You'll Eat
Jillian Michaels, like most fitness pros, professes the real way to get and stay fit is in the kitchen. As such, she's got a huge variety of healthy and delicious menu plans to choose from. There are several meal options that cater to various dietary needs, including vegetarian, omnivore, pescatarian, vegan, and paleo.
This isn't a meal delivery service, though, so you won't be able to order any meals. Instead, Jillian Michaels provides you with several tools to help you build your own menus. This is actually a plus since it helps you develop good eating habits. You'll learn how to shop, cook, and eat healthy instead of relying on a service to do it for you, which most people abandon because of the expense.
The service provides you with guidelines, meal plans, recipes, and even shopping lists to help you get organized and eat right.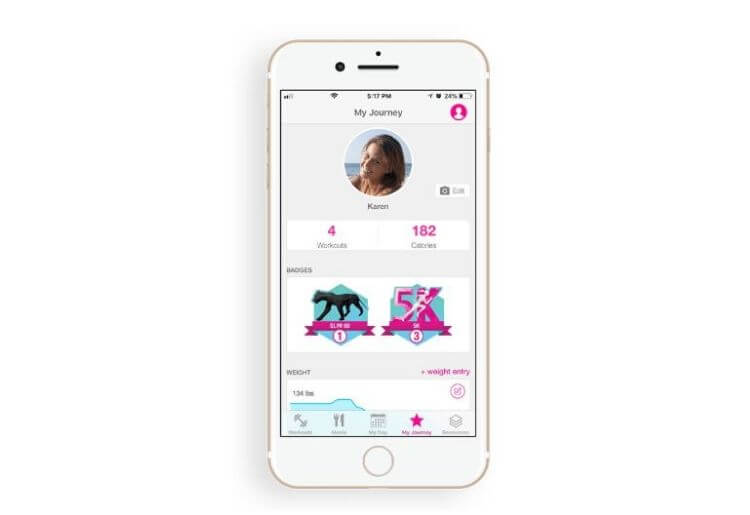 Mobile App
The Jillian Michaels diet and fitness plan has an incredible mobile app. Available for both iOS and Android devices, the Jillian Michaels app lets you access all of the content and features available on the desktop version including:
The full set of workout DVDs
The ability to customize your workouts based on moves, goals, and duration
Pick workouts based on equipment, skill level, or location
Quick view of recipes and meal plans
The app is free to download and a pleasure to use. It has helpful features like Siri shortcuts, daily custom health tips, competitions, device syncing, and built-in calorie and exercise trackers.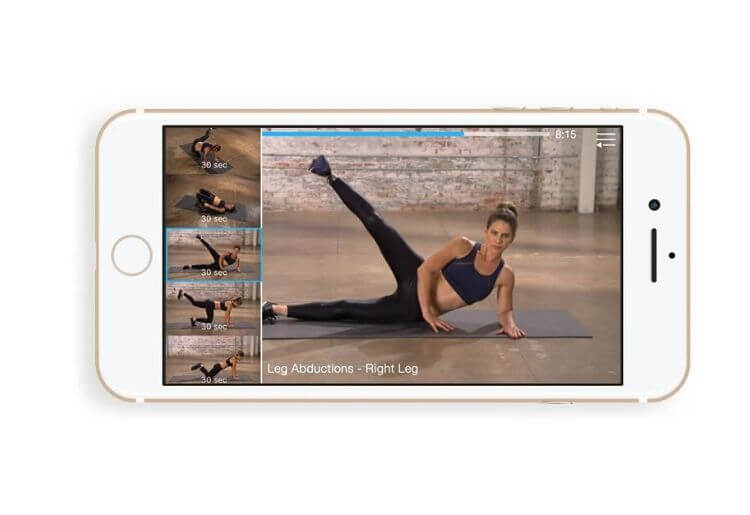 Pricing
Jillian Michaels makes looking great affordable for everyone. For less than $100 a year, you can get access to all of the goodies that you'll need to get in shape, tone your body, boost your metabolism, and start living a better life.
Anyone serious about a life transformation should opt for the annual plan since it will give you a 50% discount on the price. Jillian Michaels also offers a seven-day free trial for newcomers.
Help & Support
Customer support is available during normal business hours Monday - Friday EST. Questions asked after hours or on weekends will take 24-72 hours to get a response. The nice thing about the Jillian Michaels customer support is that it is staffed by professionals, so you're getting expert help when you need it.
Jillian Michaels also has an excellent online support center complete with helpful answers to frequently asked questions and interesting blog posts on fitness and weight loss.
Here's the Skinny
Jillian Michaels is one of the most comprehensive, user-friendly, and results-driven fitness programs you will ever find. The workouts, meal plans, and the community support to help you reach your fitness goals. The mobile app is loaded with cool features that make losing weight, eating healthy, and sticking to a workout routine easier and more fun than ever.
Add a great community of like-minded people to help you through the tough spots, 800+ high definition videos to help you fine tune your moves, and the ability to tailor the entire program to fit your needs and preferences, exactly. When you put it all together, it's no wonder that thousands of people lose weight and get the body they want using the Jillian Michaels program all the time.
Jillian Michaels Visit Site