In a Nutshell
Using a 3-pronged methodology of food, body, and mind, the Jenny Craig diet tackles the most difficult areas of your life, empowering you to lose weight and maintain a healthy lifestyle. With an easy-to-follow diet, a personal consultant, and 100+ culinary delights to choose from, this plan has over 30 years of results. Though the foods can be costly, prepared meals ensure consistency and commitment to your weight loss that gets real results.
pros
Personal weight loss consultant and weekly in-person sessions
100+ professionally designed food items
cons
Relatively expensive if you're on the plan for a long time
No vegan or gluten-free plan
Jenny Craig Visit Site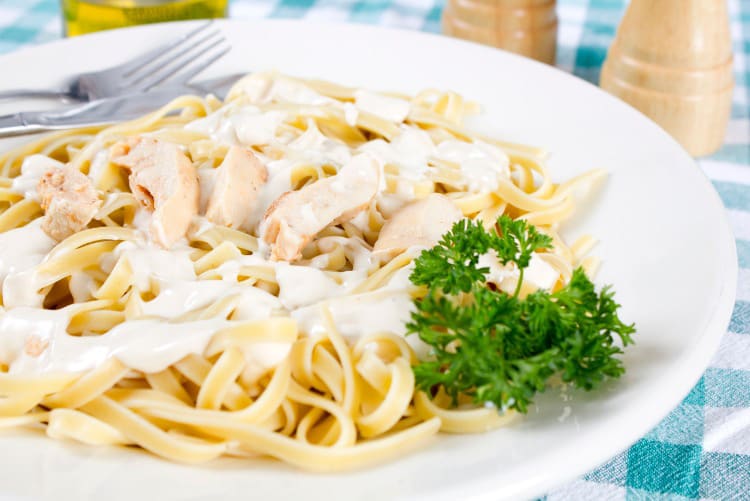 Best for: Tackling bad habits to lose weight and maintain a healthy lifestyle
Weight loss: Lose up to 16 pounds in 4 weeks
Support: Personal diet consultant, in-person meetings & fitness plan
Pricing: $16-$19 a months
What's Unique About Jenny Craig??
For 8 years in a row, the Jenny Craig diet has been voted by US News and World Report as one of the best diets in the US. These include the 2nd best weight loss diet plan, 3rd best commercial diet plan, and 4th best fast weight loss plan.
The Jenny Craig diet has earned a reputation for success. A 2017 study by the journal Applied Physiology, Nutrition and Metabolism found that a group of participants on average lost the most weight with Jenny Craig, out of 4 leading diet plans. Similar results were found in a 2015 review of dozens of medical studies on weight loss programs. The review found that participants who did the Jenny Craig diet lost almost 5 percent more weight than a control group which was given education and counseling instead.
Part of the success of the diet can be traced to the fact that it's not a crash or fad diet, and it doesn't place radical restrictions on you. The Jenny Craig diet has no detox days, doesn't restrict any specific kinds of food, and maintains variety, so you don't get bored of your diet menu after a short amount of time.
Dieters Are Raving
"With my fast-paced lifestyle I needed a structured program like Rapid Results. All my meals are planned out for me. I've finally been able to lose all my weight!"
Shiella
"With Jenny Craig there is structure and the food is delicious. With other programs I felt like I was missing out on real life. With Jenny Craig it's normal food, normal life and you don't feel like you're missing out."
Tanya
"The convenience factor is key. The quality of food is amazing. The support from your consultant is vital. I couldn't be happier."
Justin
How it Works
Choose your plan, pick your meals, and you're ready to start losing weight. Once you're a member, you'll have access to the online tools, personal consultants, online community, menu plans, and more.
The Jenny Craig weight loss program follows a 4-step process to success:
Enjoy pre-packaged meals: Jenny Craig's meals are made by professional chefs and chosen by you. You have well over 100 options, and you decide what's on the menu.

Start cooking some meals at home: With Jenny Craig you'll start out with the company's prepackaged foods, but once you get halfway to your goal weight, you'll trade in some of the packaged meals for homemade meals instead.

Hit your goal weight and cook fully on your own: When you hit your goal weight, you'll start cooking exclusively on your own during this 4-week transitionary period.

Maintain your weight with the tools you've gained: After you've hit your goal weight and the 4-week transitionary period, you're on your own moving forward.
What You'll Get
Here's what you get with a Jenny Craig diet subscription:
1. Prepackaged Foods
Prepackaged foods offer dieters several benefits. Firstly, you won't have to worry about snack temptations while browsing the aisles of the supermarket. Since the meals are prepared for you, you don't need to go food shopping (except for fruits and vegetables). Additionally, one of the biggest pitfalls for diets is the time it takes to prepare healthy foods. Jenny Craig's premade foods alleviate this issue altogether.
2. Diet Consultant
Each member is assigned a personal diet consultant who helps you through your journey. You can meet face-to-face with your personal consultant, have a video chat, or call them on the phone for encouragement, advice, or updates about your diet plan, menu, and exercise routine. There are 600+ Jenny Craig centers across America, so it's easy to find a center near you for support and advice.
3. Exercise Plan
The Jenny Craig diet promotes frequent activity as part of a healthy lifestyle. By the end of the program, you should have worked your way up to at least 30 minutes of activity, 5-6 times a week.
4. Menu Plan
The fun part of this diet is that you get to choose which food items you want to eat. So, your diet doesn't have to feel like deprivation therapy. You also have loads of options to choose from, so you don't feel restricted either. Choose from hearty meal options like cheddar cheese omelettes, chicken burrito, and spaghetti with meatballs. Satisfy your sweet tooth with treats like cinnamon rolls and chocolate lava cake.
5. Online Tools
Online tools are meant to keep things as simple and easy as possible. The Jenny Craig diet offers an online journaling tool that lets you track exactly what you've eaten to help you become more aware of your eating habits, pitfalls, and progress. You can also record your activity levels and patterns for added insight.
What You'll Eat
One of the best parts of the Jenny Craig diet is the variety of foods offered. You can choose from 100+ tasty food items. When building this diet plan, more than 40 professional chefs were consulted to get their opinions on the way to make diet food taste delicious.

Here are some of the tricks the Jenny Craig diet chefs use to make their food delectable:
Top quality ingredients

Modern cooking techniques to bring out more flavor

Variety of flavors, cuisines, and cultural dishes to satisfy any palate

Low fat, low sodium items
There are some really enticing foods on the menu including margherita pizza, chicken quesadilla, lasagna, Philly cheesesteak sandwich, and even triple chocolate cheesecake! So, there isn't much that can't be consumed with this plan. Additionally, the Jenny Craig diet is a good diet for vegetarians as it has many meat-free options, though vegans will find this menu lacking.
For many dieters, the best part of this diet plan is the fact that no food is outlawed. You can eat any food you want in moderation.
Here is an example of what you'll eat on a typical day with Jenny Craig:
Breakfast: Start the day off right with two whole wheat flour blueberry pancakes, a side of blueberries and 2 chicken sausage links

Lunch: Take your lunch break with some tender chicken, roasted potatoes and green beans, tossed in marsala sauce

Dinner: Spaghetti with some creamy parmesan and romano cheese sauce. Sounds like home cooking

2 healthy snacks: How about curing those munchies with some cheese curls or cheddar cheese crisps? Maybe your sweet tooth is calling for that chocolate lava cake? It's your call.
Pricing
The Jenny Craig diet comes with a monthly fee, along with approximately $20 per day. For that price you get 3 main dishes and 2 snacks. It adds up to around $100 a week or $400/month plus the membership fees which vary depending on the plan. This is a hefty sum, but not as much as some other prepared food diet plans. Additionally, you can subtract the cost of your usual grocery shopping to make a more even comparison.
The Jenny Craig diet has 2 plans to choose from:
1. Trial
The Trial plan is a 12-week program that turbocharges your results. You'll get menus, a personal consultant, weight loss coaching, 5 meals a day, and one snack. The plan is meant to help you lose 16 lbs for just $16 a month.
2. Premium
The premium plan is a 12-month program that includes the Rapid Results program, premium menus, a personal consultant, weight loss coaching, and 5 meals a day plus one snack.
*Last updated: January 2019
Help & Support
The Jenny Craig diet comes with some serious customer support. Members receive a lot of hand-holding from this program including personal consultants and weight loss coaches you can get in touch with in-person, or via video and phone support. Additionally, there are the standard customer support options of phone, online contact form, or social media contacts.
For those who prefer the group setting for support, there is an online community with chat rooms for members-only chatting as well as comprehensive blog posts for insight and inspiration.
Here's the Skinny
The Jenny Craig diet is suitable for most people who are looking to lose weight, live a healthier lifestyle, or deal with a health condition. While a little on the pricey side, it provides a well-balanced diet with the proper amounts of daily nutritional values, complies with current health recommendations, and offers professional support for members. All in all, the Jenny Craig diet is a reliable weight loss plan that has proven itself over the years to be a winner.