In a Nutshell
Hitch Fit stands out thanks to its large selection of customizable workout programs. Each is designed to help you achieve specific fitness goals. Although this online personal training platform doesn't have an app or streamable videos, it still offers all of the resources you need to achieve the results you want. Check out the Hitch Fit review below to learn more.
pros
Training programs based on body type and desired outcome
Personal interaction with famous trainers
Includes access to a supportive team that will keep you motivated
cons
No refunds offered
No app or online progress tracking
Hitch Fit Visit Hitch Fit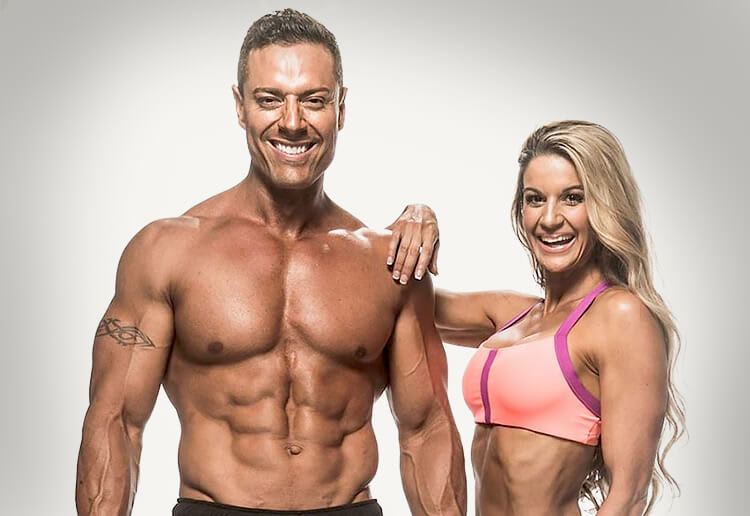 Best for: Losing weight, gaining muscle, bikini and fitness model aesthetics
Workout Types: Plyometrics, Abs, Glutes
Fitness Guarantee: "Our goal is to help you become the best version of yourself"
Support: Personal trainer via live chat and email
Pricing: $20 to $30 per week
Special offer: Up to 35% off
What's Unique About Hitch Fit?
Are you looking to get in better shape? If so, hiring a personal trainer is unquestionably one of the most reliable ways to do that. A trainer can help out with your exercise technique and design custom meal plans and workouts for your body type that maximize your potential.
Hitch Fit is a platform designed to reproduce the experience of an in-person trainer over the web. Essentially, you get all the same benefits at a fraction of the cost and without the hassle of having to go out and hire someone.

When you first open a Hitch Fit account, you'll fill out a questionnaire about your diet, fitness level, and weight loss goals. After that, one of the Hitch Fit's trainers will create a personalized plan based on your answers and send it over to you. The package you'll receive will contain a custom workout schedule and special tips on how to improve your diet.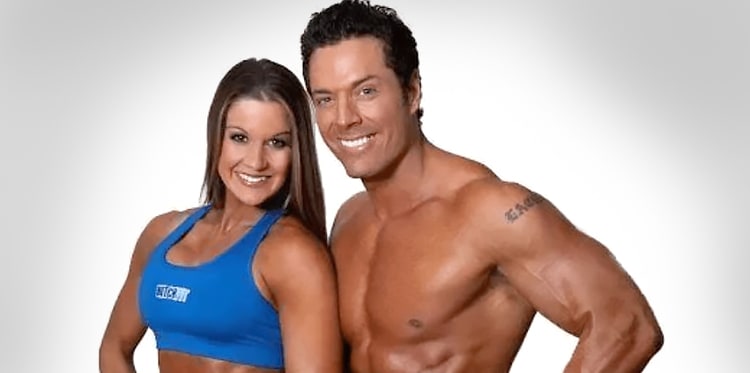 In 2009, Hitch Fit was founded by celebrity fitness trainer couple Micah LaCerte and Diana Chaloux. One of the coolest things about the platform is that they'll contribute to the creation of your program. Plus, you'll receive a workout DVD featuring both of them.
Fitness Fans Are Raving
"I did the 'Bootcamp for Couples' plan with my fiance and we both did very well, speaking for myself, I lost 15 lbs in 3 weeks following the guidance and instruction I personally received from Micah LaCerte."
- Mike S.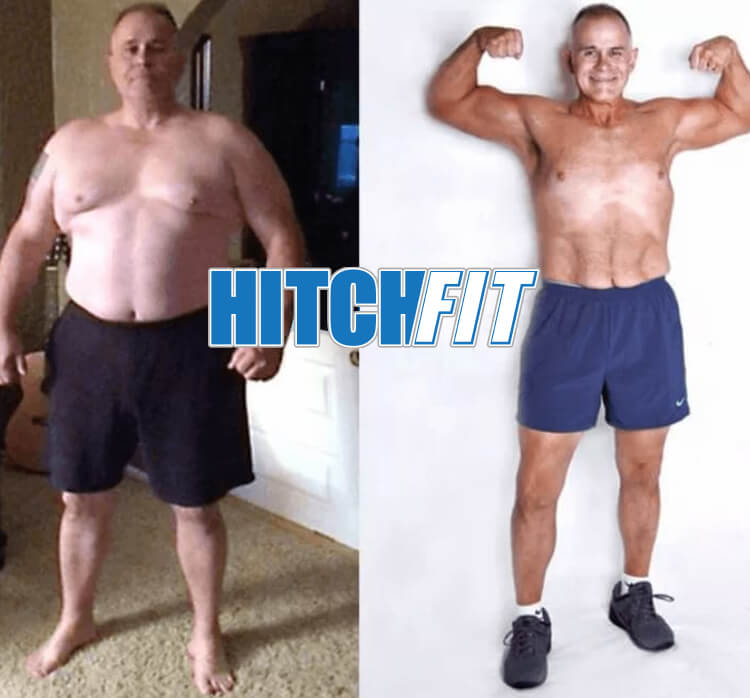 "I have not experienced a company like Hitch Fit where trainers walk you through each process and hold you accountable for achieving your goal before."
- Amy G.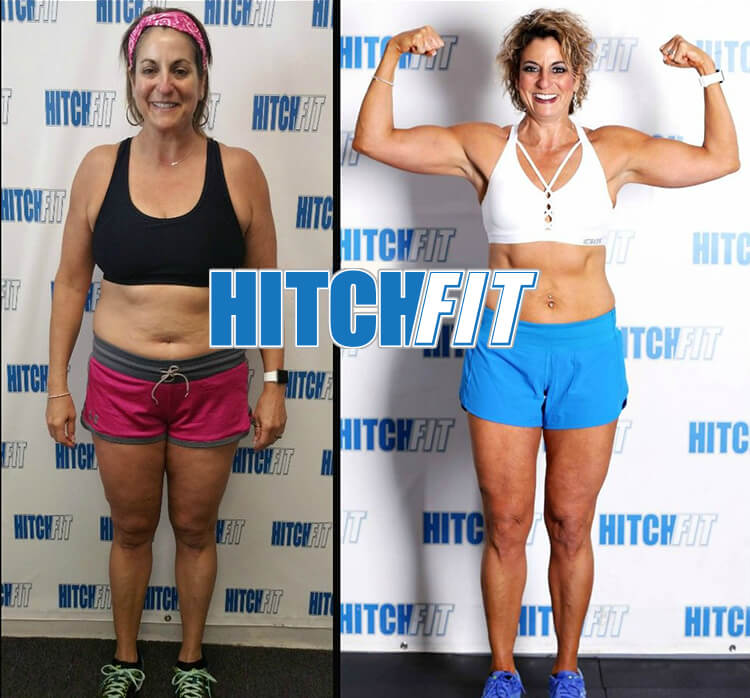 "This is the ONLY program I have ever been 100% satisfied with. It includes diet guidelines and workouts. It's not easy but so worth it."
- Jon F.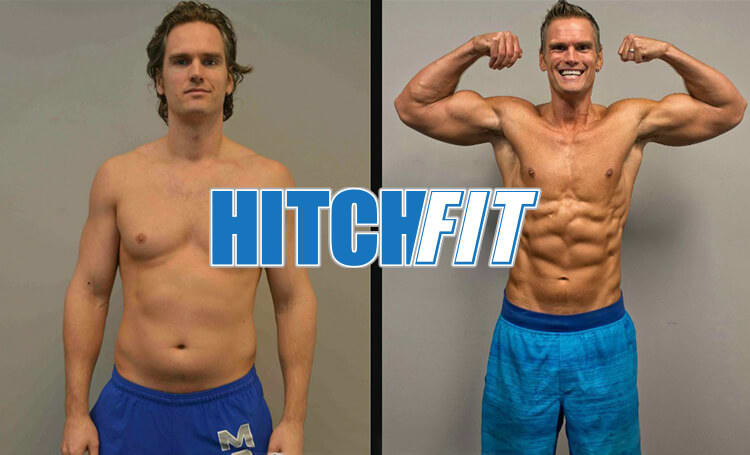 How it Works
Ready to hitch a ride with Hitch Fit and begin losing weight and building muscle? If you feel prepared to commit, here's how to start:
1. Pick a Hitch Fit program: There is an enormous number of packages available, including "Look Like a Fitness Model" and "Get Ripped." Each is sorted by difficulty and designed for a specific end goal.

2. Sign up to the training program: Once you've selected an option, you'll get sent a link to a downloadable video and an eBook. These aren't personalized but contain helpful dieting tips as well as demonstrations for the exercises you'll be using.
3. Complete the Hitch Fit questionnaire: Next you need to send Micah and Diana information about your goals and current body condition, you'll also need to snap a couple of 'before' pics so that they have a standard with which to measure your progress.
4. Wait a few days: Because you get a custom program designed by a real human fitness expert, you'll need to wait between 3 and 5 days to receive your package.
5. Start the program: Once you've received your new personalized program, you can review it and set a start date at your leisure. If you have any questions, the Hitch Fit team will answer them at any time. Even if you don't, you should check in at least once a week so that they can ensure you're staying on track.
What You'll Eat
As founder Micah LaCerte says, Hitch Fit is a lifestyle, not a workout manual. That's why each program strongly emphasizes nutrition. When you join Hitch Fit, you'll get an ebook containing dietary recommendations. You can check out helpful eating tips on the Hitch Fit website.
The Hitch Fit trainers will also make specific recommendations in your personalized program. Because the trainers personalize each program, there aren't any sample diet plans to check out in advance.
Do we give out Sample Diets or Sample Workouts?
No. We do everything custom targeted around helping the client get to their specific goals. So we do not have samples.
All the same, here are a few examples of what foods might be recommended depending on the program you choose:
Vegetarian Weight Loss: This plan comes with an approved food list with a mind-blowing amount of variety. You'll enjoy healthy snacks like chickpeas and tofu.
Gluten Free Diet: If you start this diet, Micah and Diana will help you find substitutes for your favorite glutinous foods and will recommend portion sizes and meal frequencies that help you build muscle and lose weight.

Bridal Boot Camp: With this program, you'll receive tips on eating out as well as at home. You'll find that healthy greens like spinach, asparagus, and broccoli feature heavily, helping you to slim down for your special dress.
Mobile App
Sadly, there's no Hitch Fit app and no way to track your workout progress with online stats. Then again, that's not the point of Hitch Fit. An offline personal trainer wouldn't use an app to help you either. If you don't mind communicating via email then the lack of technology shouldn't cause a problem.
Pricing
Hitch Fit programs vary in length according to intensity. On average, courses cost around $20 per week. Here's how prices break down for some of Hitch Fit's most popular offerings:
Hitch Fit doesn't offer any refunds, so make sure you are ready to make a commitment to the program before making a purchase.
Help & Support
Throughout our Hitch Fit review, the thing that impressed us most was the level of personalized support you get from Diana and Micah. You can contact them on any day with questions either through email or live chat.
Once a week you also have to email them to check in. They'll offer words of support and help you to adjust your program if you encounter any difficulties. Also, they'll stay in contact with you even after the program ends. There's even a Hitch Fit Facebook group where you can get in touch with other clients.
Here's the Skinny
HitchFit might not be the most advanced fitness system when it comes to technology, but it makes up for that with incredible support from real personal trainers. You'll find a refreshing variety of nutritional and fitness suggestions for every Hitch Fit package. Give this platform some consideration if you're looking for a dramatic lifestyle change.
Hitch Fit Visit Hitch Fit