In a Nutshell
Freshly is a fully gluten-free meal plan, offering up to 3 meals per day. All food prepared by Freshly is protein-rich, and made in a peanut and gluten-free environment. Meals arrive to your door, pre-prepared and ready for the fridge. Just heat up the food when you're ready to enjoy.
pros
Choose from 4, 6, 9 or 12 meals per week
Completely fresh, never frozen
No shopping, prepping or cooking work required
cons
Does not deliver to all 50 states
No desserts or snacks available
No speciality diets other than gluten free/weight loss

Freshly Visit Freshly
This gluten-free meal plan offers up to three meals per day and works well if you're looking to imitate a paleo style diet. There are no options for vegetarians or many specialities here, but the food they have is protein-rich, and made in a peanut and gluten-free environment. Meals arrive pre-prepared and ready for the fridge. Just heat and eat when you're ready to enjoy.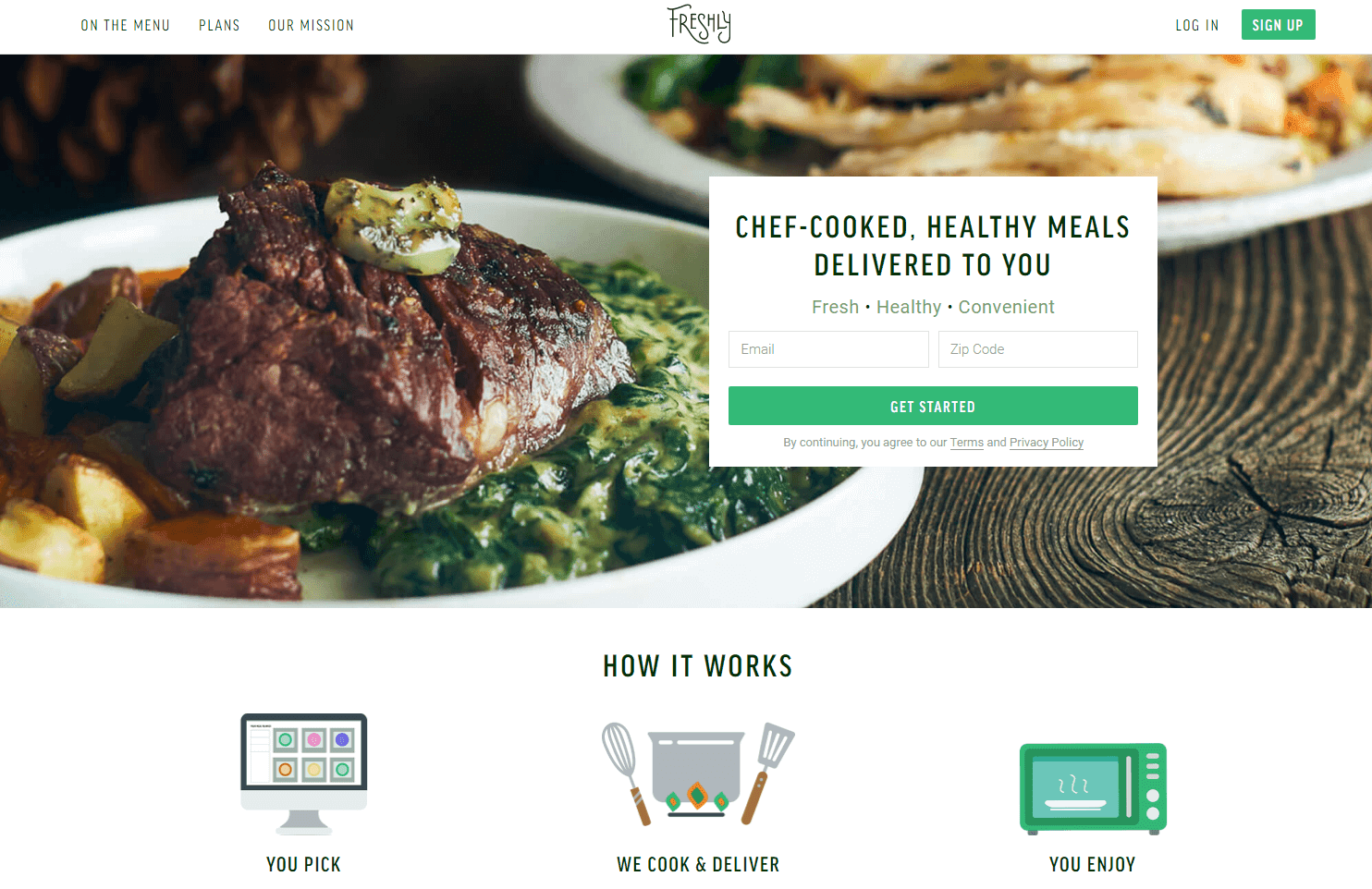 What They Offer
Gluten Free meals delivered direct to door
Over 30 options every week to choose from
Breakfasts, Lunches and Dinners
Free Shipping
Ideal For
Men and women on a gluten-free diet or with a peanut allergy
People who want a managed way to eat healthier and lose weight
Anyone who wants an alternative to unhealthy grocery store prepared meals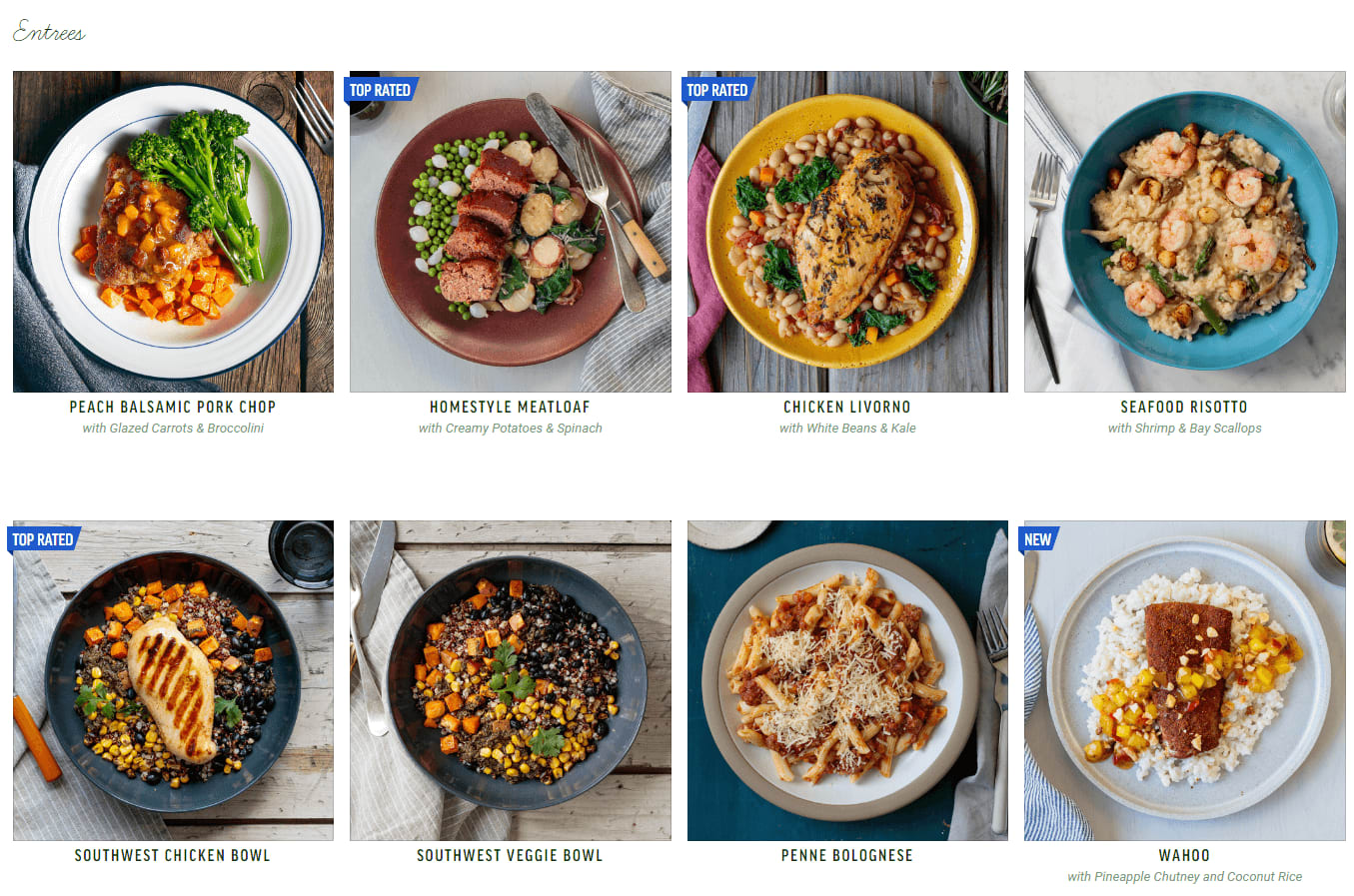 Why Choose Freshly
Nutritionally Aware
Freshly has done a whole lot of research into what makes food healthy and nutritious. The Freshly blog, and many of the articles on the website FAQ section help to unpack Freshly's philosophy in crafting their menu. Simply put, the core focus is:
Gluten Free.
High Protein and Low Carb. The protein rich foods on the Freshly menu will make you feel full for much longer, burn any fat quicker, and give a boost of energy which won't leave you reaching for a calorie laden snack before the next meal.
No Processed Sugars. Fructose and Sweeteners are both out. This means that Freshly helps you keep to a healthy diet and lose weight.
All Natural Foods. No chemicals, no hormones, no additives or preservatives. Because the Freshly food is picked, cooked and sent out without the need for lengthy storage or freeze times, no extras are needed to keep it healthy, fresh, and tasty.
Environmentally Conscious
Freshly works hard to ensure that they have as little impact as possible on the environment. Obviously with the amount of deliveries they send out, packaging has to be a #1 concern. Here are just some of the practices they put into place.
Outer packaging. This is made from biodegradable recycled denim insulation, and never Styrofoam.
Inner containers. All the paper, plastic and cardboard is fully recyclable.
Portion control. Much less waste thrown away at the end of the week, as all food is prepared with the exact portions each person needs.
How it Works
Freshly currently delivers to only 28 states, so before you get started you'll be prompted to enter your zip code. Once this has been confirmed, you can choose from one of the 4 meal plans, offering between 4-12 meals per week. Deliveries are once a week.
The Menu Planner shows what meals are on offer that week, including Entrees and Breakfast items. There are no options to pick and choose between side dishes, and no desserts or snacks available.
Skipping weeks is also available up to 4 weeks ahead.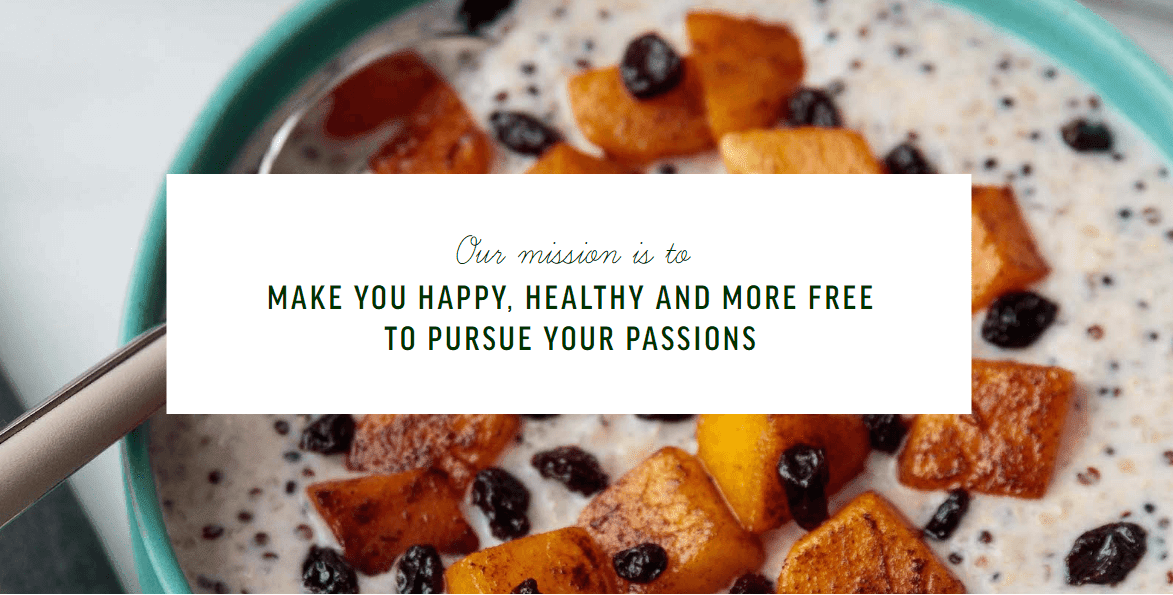 Variety of Food Offered
Freshly offers a rotating menu of over 30 different meals every week. These are breakfasts, lunches and dinners, but not desserts or snacks. All food is completely gluten free, high in protein and low in carbs, without any processed sugars.
If customers have certain foods which they would like to avoid, this can be marked using the dietary preferences tab in account settings. Here, customers can let the chefs know that they avoid:
Dairy
Eggs
Pork
Beef
Chicken
Tree Nuts
Turkey
Fish
Soy
Shellfish
The entire Freshly kitchen is a non-gluten and non-peanut environment, so these allergies do not need to be flagged up. If you have a medical condition, Freshly recommends you speak to your physician before ordering a subscription.
Pricing Options
Choose between 4, 6, 9 and 12 meals per week. These can be a mixture of breakfast meals or dinner entrees. Of course users can choose more than one of a certain meal if they want to plan a meal for two.
4 meals per week comes to $12.50 per meal, or $49.99 per week.
6 meals per week comes to $9.99 per meal, or $59.99 per week.
9 meals per week come to $9.99 per meal, or $89.99 per week.
12 meals per week comes to $8.99 per meal, or $107.99 per week.
Help & Support
Customers can call to speak to a Freshly representative Monday-Friday 8am-4pm PST. They can also use the contact form on the website, or send a direct email which will then be answered during working hours. There is also live chat available from the Freshly website and an in-depth FAQ page.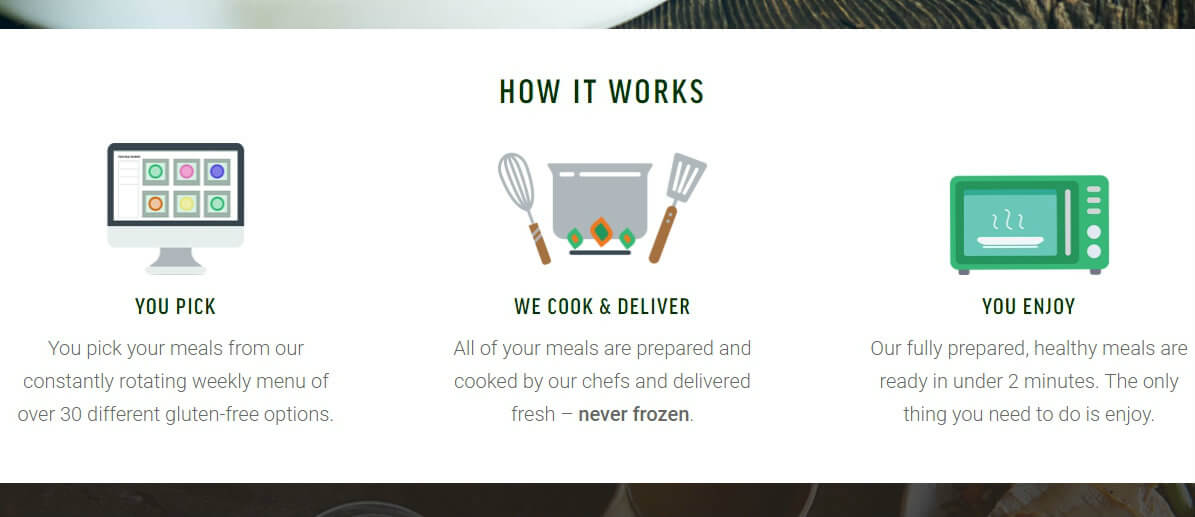 What's Unique About Freshly?
Freshly is focused on redesigning what we put in our bodies, and they have a very clear philosophy to help them craft their dishes.
All of the Freshly menu options are gluten free, and paleo inspired. This means they shy away from common snack food fixes like bread, crackers, cakes and pastries. They also work to reduce the amount of fast food options we opt for, such as deep fried or battered foods, or pasta, couscous and pizza. Other less common sources of gluten are also avoided with Freshly, such as imitation meats and seafood, candy, sweeteners and high sodium products such as soy sauce.
The Freshly food which is sent out to customers is based around the most natural options, which include dairy, fresh fish, meats and seafood, all kinds of seasonal vegetables and fruit, quinoa, rice, potatoes, beans, and legumes. And it's all chef-prepared, never frozen, and always delicious.
Other elements of the Freshly diet philosophy are:
High quality proteins
Heart-healthy fats
High nutrient carbohydrates
Nutrient rich foods without the calorie counting
About Freshly
Freshly was founded in 2012. Co-founder Michael Wystrach is also the CEO of the company, and the idea was born from the need for an antidote to the NY city lifestyle of frequent take-out food and a serious lack of work/life balance. While customers had no time to shop, prepare ingredients and cook, they still wanted healthy and fresh foods on their plate to lose weight and support healthy nutrition. Enter Freshly.
The company currently delivers to 27 states, and is working on expanding this by opening a kitchen facility on the East Coast. The Freshly kitchen currently resides in Arizona, making deliveries to the Northeast and certain other states more difficult.
Address
115 East 23rd St. New York, NY 10010 United States
Contact Details
1-844-373-7459 8am-4pm PST
Facebook: https://www.facebook.com/freshly
Twitter: https://twitter.com/getfreshly
Pinterest: https://www.pinterest.com/freshlyeats/
Instagram: https://instagram.com/getfreshly/

Freshly Visit Freshly