You can lose weight - you just need to find the best way to do it.
In 2017, half of us made resolutions to lose weight. But the hard truth is that less than 10% achieved that goal. All of the drive felt in the first few weeks of the New Year dissipates quickly as we allow ourselves the tiny indulgence of hitting the snooze button on our 7am gym sessions because it's too cold to get out of bed.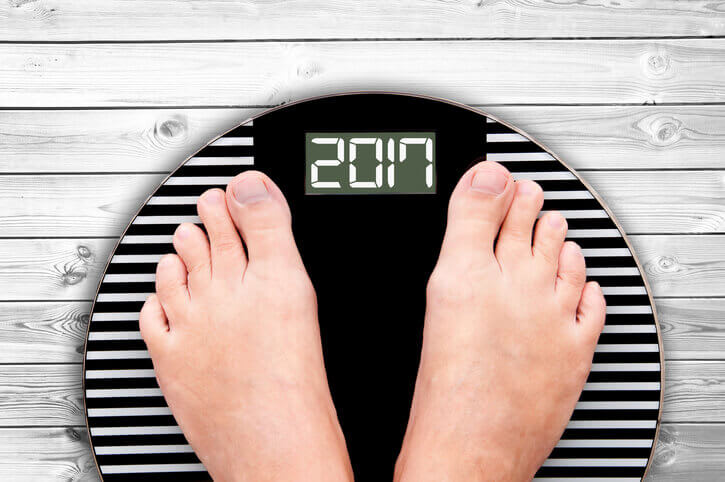 2019 will be different. This is the year you finally lose the weight - and here are 7 ways to make it happen.
1. Kickstart your weight loss with help from the pros
The first few weeks after New Years are when your goal crushing momentum is at its highest. Start your diet off with a big push courtesy of a quality diet plan - designed by medical professionals and customized to fit your goals.
South Beach and NutriSystem both deliver nutritious, portion-controlled meals straight to your door, allowing dieters to kick start their weight loss while learning about proper portions and healthy cooking.
South Beach follows more of a paleo-type diet, with a menu high in protein and low in refined carbs. Nutrisystem does it a bit differently, prompting dieters to eat six small meals throughout the day to keep the metabolism working hard, cravings at bay and energy high.
Based on extensive scientific research and built for effective weight loss, both services are great options to help you shed real weight and experience the kind of progress that will propel you towards your goal.
2. Invest in a smaller set of plates
There are a lot of ways to trick your mind into feeling full, or to better understand the subtle differences between hunger and boredom, or when to put down the fork so you won't go from full to stuffed.
Incorporating these small tricks - like using smaller plates, drinking a glass of water before meals, and avoiding mindless snacking in front of the television - is easy once you become aware of them.
3. Don't focus on the number on a scale
Researchers have found that measuring diet results by health goals rather than a number on a scale can lead to greater weight loss. Losing just 10% of your body weight can have dramatic impacts on heart health, diabetes and other weight-related illnesses, which can be a great motivating factor.
Find the reason you want to lose weight. Start measuring success by how you feel, not by the fluctuations of a number.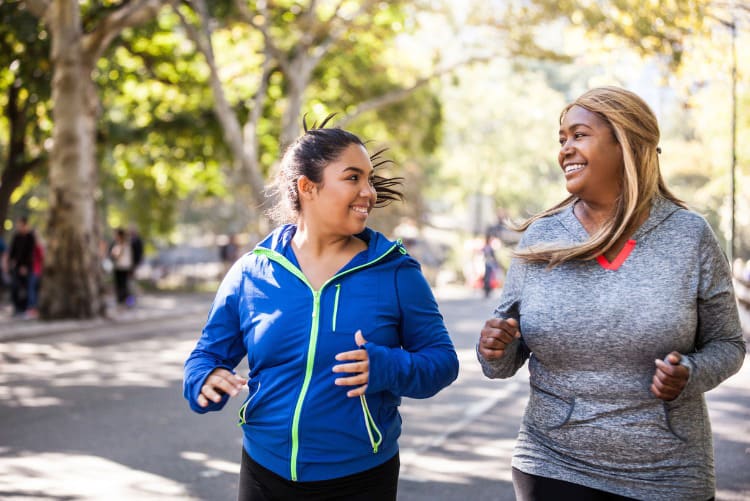 4. Grab a friend and get competitive
Research shows that you're twice as likely to lose weight and keep it off if you've got a friend to diet with you. The mutual support goes a long way in staying on track, plus if you turn it into a little friendly competition it can be just the motivation you need.
5. Take some selfies
Track your progress by taking full body photos in front of a mirror so you can see exactly how much weight you've lost.
Photos don't lie. And seeing the difference in your body over time will lend you a positive reminder of how far you've come, which is the crutch you'll need during those moments when you just want to call it quits and dive headfirst into a bucket of KFC.
6. Give yourself a break...and then get right back at it
Losing weight is a lifetime commitment. If you've had a bad week, put it behind you and move forward. Find small ways to indulge every now and then to avoid feeling deprived, because trying to be "perfect" will only lead to binge eating or abandoning the diet completely.
7. Remember, it's all about baby steps
You didn't gain weight overnight, so don't expect to lose weight overnight.
Diets can only be successful so long as they're sustainable in the long term. Cleanses and elimination diets that promise dramatic and rapid weight loss seem like an easy fix, but studies show that the weight comes back - and then some - as soon as the diet ends.
Hilary, aged 40, who lost 77 pounds with the help of the Mayo Clinic Diet, said this was the key to her weight loss."I started doing squats while waiting for my dogs to eat and taking the stairs instead of the elevator. Five minutes here, five minutes there — it adds up. The more you do, the better you feel."
If you're ready to rev up your weight loss and get the kickstart you need to make this year's resolution count, head to Nutrisystem and see if their diet plan can work for you.