I'm not a big believer in commercial diet plans since I think most of them are just out to grab hold of your money and run. But Noom intrigued me. It looked different. It offered no sales gimmicks, protein shakes, or gag-worthy breakfast bars. The last diet you'll ever need, they claimed. Like I said, I was skeptical but intrigued.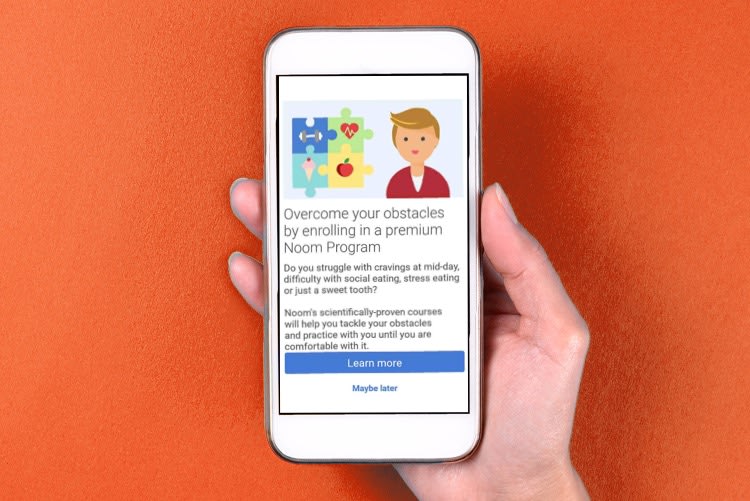 So, I signed up for 1 month of Noom to see what it was all about. Here's what I found on my journey.
Cutting to the Chase - My Results with Noom
I'll get into the specifics of dieting with Noom further down in the article, but for those of you who want my verdict right up front, here it is: At the end of the day, I lost about 20 pounds in 2-and-a-half months. I started at 57.5 kg (126.7 lbs) and got down to 47.9 kg (105.6 lbs), which was my goal weight.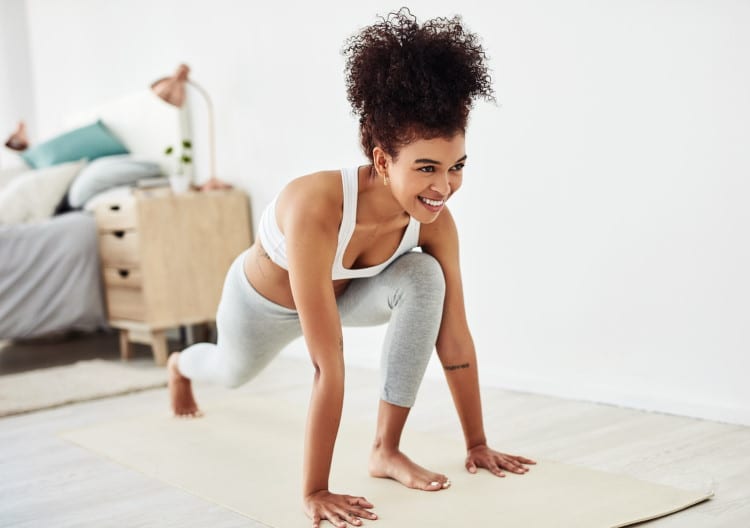 Admittedly, I only used Noom for the last month of my weight loss journey, but that was the hardest part, where I needed the most help. The initial weight was really just the water weight and the excess stuff that was going to come off regardless of what I did. I was coming off of a vacation mode cheat (and I had a baby the previous year!)
Noom's program is easy to follow, and the whole premise is revolutionary. The snippets and articles are short, full of pep, and written in a funny, punchy style. So, you don't feel like you're reading a medical journal, but you're still getting a lot of interesting and fun facts about how your body and mind work together to keep you healthy.
The daily logging helped me keep track of what I had eaten and where I needed work, how I was progressing, and what to focus on next. Plus, the diet specialist was really instrumental in the whole process.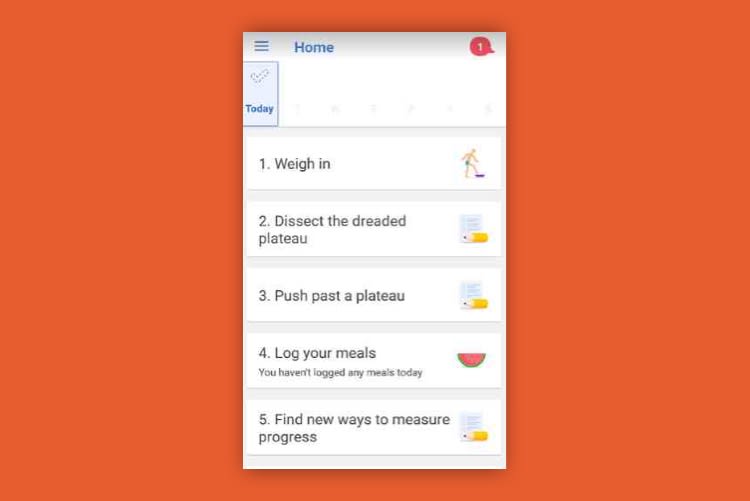 Would I recommend Noom to my friends? Let's put it this way. The trial that I signed up for to write this review ended a week ago, and I'm still using the app. That should tell you something. Despite a few hiccups at the beginning, I would have to say that Noom is a five-star weight loss program that will really help you reach your goals and maintain your fitness for the long run.

Noom Try For Free
What Noom's All About?
Noom boasts that it's the last diet you'll ever need because it takes a drastically different approach to healthy eating. Noom focuses purely on the psychology of eating, building good habits, breaking bad habits, and overcoming self-defeating message patterns that are undermining your efforts to lose weight and live healthily.
Everyone slips from time to time, even those who really want to lose weight. Noom breaks down every failure into a simple process:

Something triggers a thought that goes off in your head. The thought then pushes you to act. Sometimes, that action has good consequences, and sometimes it has bad consequences. Noom believes that the triggers aren't the crucial part of the equation (though it does its best to help you get rid of difficult triggers), but rather the thoughts that propel us to take action. Noom takes a heavy hand against negative thought patterns, most of which we aren't even aware of.
By dissecting the thought process, Noom helps people break down the unhelpful thoughts, empowering you to make better choices (i.e., actions) and enjoy better consequences.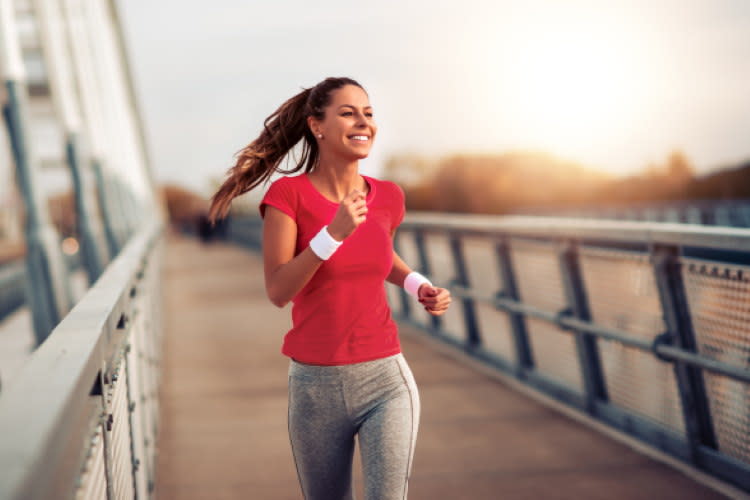 The whole premise is dramatically different than other diet plans I've tried and reviewed, so despite myself, I was eager to give Noom a try.
Signup Process
Signup is fairly straightforward, but there were a few hiccups with the signup process. First, I tried signing up on my phone via the app, but it wouldn't let me put in the promo code that I'd found online.
There is a huge price difference between signing up online and signing up via a mobile device. Online it's only $1 to signup, but on the mobile app, it wanted to charge me almost $50! I have no way of knowing if it was a glitch or not, but that is a ridiculous price difference for just changing devices. Regardless, once I figured out that I could use the promo code online and not over mobile, I didn't have any more issues with sign up.
What is convenient about Noom's signup is that you can opt to sign in with Facebook or Google. For many, this is the easiest option.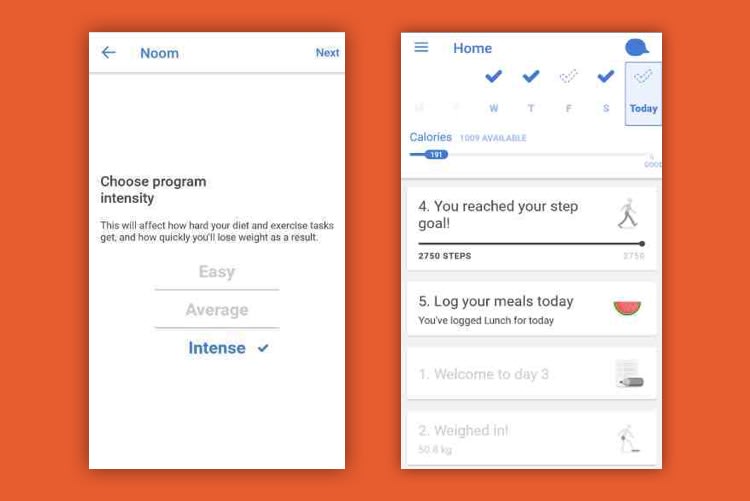 Setup & Initial Reactions
After downloading the app, I answered a few questions. Basic stuff like:
What's your target weight?
How intense do you want the program to be?
What are your favorite activities?
What are you looking for in a health coach?
The questions are on point and obviously geared toward helping you get the most out of the program. Good show, Noom.
Once I got my Noom account set up, I was ready to roll. You'll be greeted by a home screen that's styled like a to-do list. Each day, you'll have new items on your to-do list like pop quizzes (don't worry, nobody's grading you), the dreaded weighing in (which Noom helps you stop dreading), and informative daily readings. You can also add activities like workouts, log meals, and sync with other smart health devices (like a heart rate monitor).
What I didn't like was the lack of concrete action at the beginning. There were no meal plans, no workout regimens, no actions to take whatsoever. Reading some statistics and motivational phrases is nice, but I felt myself getting antsy after 2 days of nothing concrete. So, you walk away from the first day or 2 feeling like you wasted your money.
But this was just my initial reaction. You might find yourself underwhelmed by Noom at first. However, I recommend you stick with it. As you'll see, my thoughts on the diet app changed quickly as I proceeded.

Noom Try For Free
Loaded up on Data or Information Overload?
Noom has created an extremely user-friendly platform that is fast, intuitive, and comprehensive. Tasks are clearly displayed, charts are easy to read, and other areas are quick and easy to access. Noom scores top marks in this area.
However, my first major reaction to Noom was, "Wow, this is a lot of reading." I mean, it's not War and Peace, but you can expect to spend a good 10 minutes reading through information each day if you stick with Noom.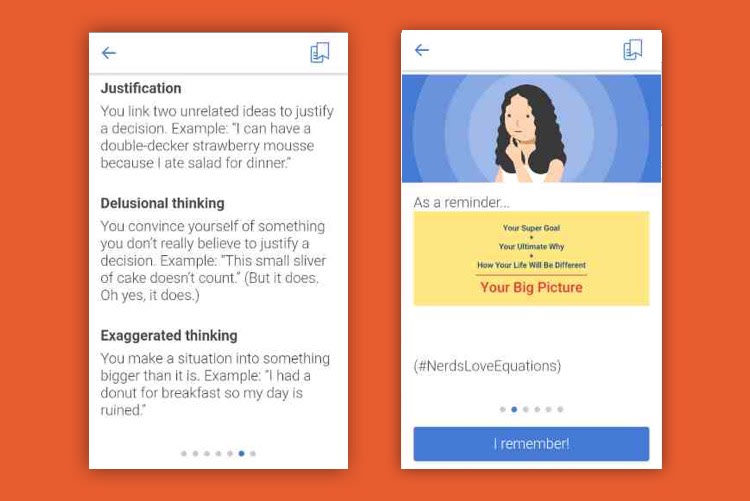 Most people have 10 minutes a day to fit in some light reading, so this isn't really a problem. What's more, I found the reading material to be absolutely fascinating. Remember how I mentioned that psychology is what makes Noom unique? Well, the readings are where Noom really delivers on all that it promises.
Each day your to-do list is loaded up with interesting, fun, and little-known facts, statistics, and tips about weight loss, dieting, the physiology of the human body, and how your brain works. Maybe it's because I'm a closet nerd, but all the numbers, tricks, and general information just blew me away. All the articles are short (a few lines each), and since they're all written with a light-hearted, humorous tone, it's easy reading.
Though there were a couple of days when I felt like there was a little too much information to process at one time, in general, I really enjoyed the reading material, and I think most dieters or healthy lifestyle achievers will appreciate the wellspring of information that Noom has to offer.
Bottom line: Noom scores big on the information section, but just remember that this isn't going to be your typical weight loss journey. The beginning is a little slow.
Pedometer - Counting Your Steps
One feature Noom loses points for in my book is the pedometer. On the initial setup, Noom waxes poetic about the fabulous pedometer it offers clients as a way of keeping fit and adding more activity into their daily lives. FYI, a pedometer is a device or app that counts your steps. The idea is that when you set a step goal, you'll be more likely to consciously track your steps throughout the day.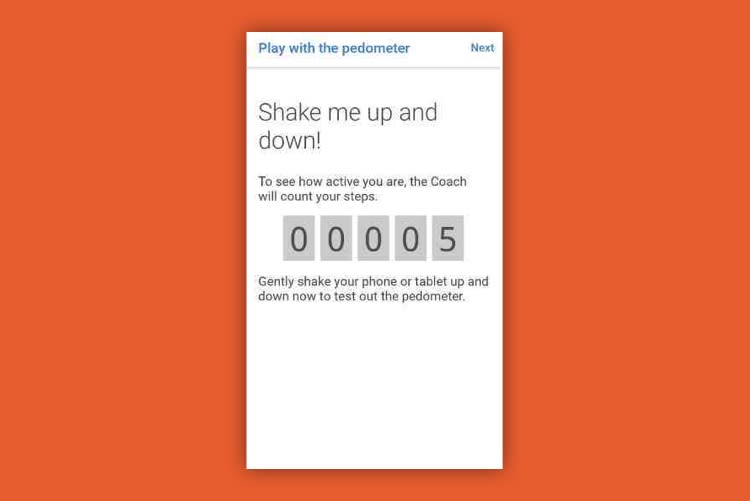 The theory is great, but in my experience, Noom's pedometer was a huge letdown. It flat out did not work. For one thing, I don't always have my phone on me. So, all those steps that I take while running from one place to another within my house don't get counted. Bummer. Even when I did have my phone on me, most of the time it didn't count my steps anyway.
Noom could use a lot of work on this front. Fortunately, I have a pedometer on my Fitbit, so I was able to track my steps that way. You can manually update your step count (no cheating!), so I was able to input my real step count every day. You know what? It really did motivate me to move more often. In fact, some nights when I saw it was getting late and I hadn't reached my step goal yet, I would just run up and down a flight of stairs a few times to get in the steps. Score one for the Noom team!

Noom Try For Free
Psych Tricks
As I mentioned earlier, Noom heavily emphasizes the psychological aspect of weight loss. In fact, that is pretty much what it's selling, and it does a great job of teaching consumers all about how the brains works.
Noom also gives dieters loads of psychological tricks to help them overcome psychological, emotional, and social hang-ups that prevent them from reaching their weight loss goals (or from maintaining them in the long run). There are tons of cool tricks (#psychtricks) every day, but here are a few of my favorites:
Break down thought distortions like all or nothing attitude
Throw out unhelpful rules like you must finish everything on your plate (who says other than your mom?)
Avoid delusional thinking (this sliver of cake won't make a difference!)
Using positive reinforcements
Avoiding triggers
Tips on staying motivated in the long-term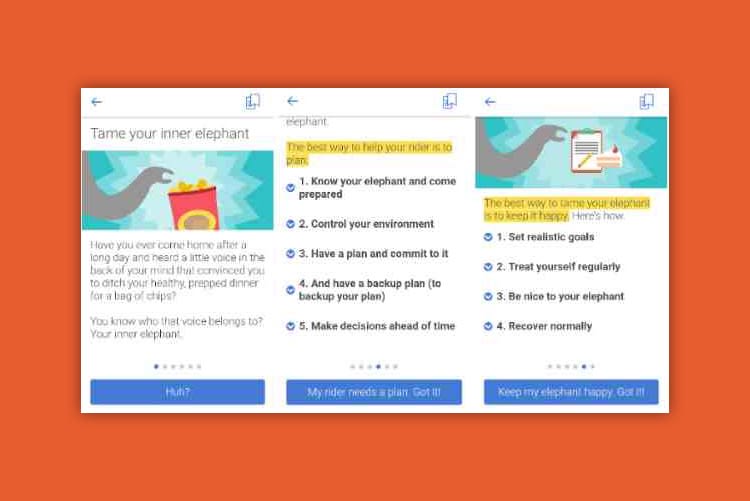 Learning and acknowledging these mental messages helps us avoid making common mistakes and falling into bad habits.
What You'll Eat
If you've been paying any attention, you already know that Noom is not your typical diet plan. You won't find strict meal plans or shopping lists. There aren't any lists of restricted foods, and Noom will never tell you whether you should or shouldn't eat certain foods. For a lot of people, this is a refreshingly open approach to dieting.
Instead of being told what you can and can't eat, Noom grades foods with a color system. Green foods are the best, yellow foods come next, and red foods are the least healthy. However, Noom notes that even red foods can be eaten in moderation. Nothing is excluded from your diet; you just need to learn moderation. With these handy psychological tricks, that won't be as hard as it may have been in the past.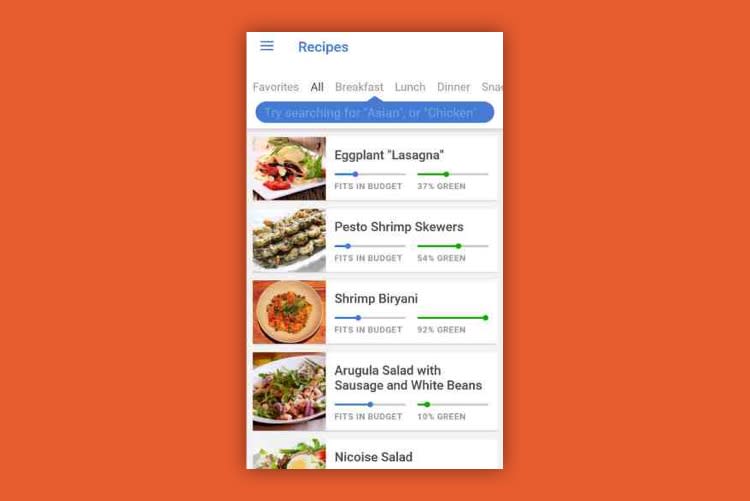 The color system is not as intuitive as you would think. For example, a whole wheat pita landed in my green foods section (nice!), but dried fruit were in the red category. Here are a few examples of each:
Green foods:
Fresh fruits and veggies
Whole grains
Egg whites
Non-fat dairy products
Yellow foods:
Avocado
Eggs
Some seafood
Quinoa
Red foods:
Oils
Nuts and seeds
Most animal proteins
Full-fat dairy products
Noom recommends incorporating 30% green, 45% yellow, and 25% red foods in your daily diet. I like a diet that isn't too restrictive because frankly there are going to be times when I just want a donut, and no substitutions are going to do the trick. Noom allows for enough leeway to make dieting sustainable.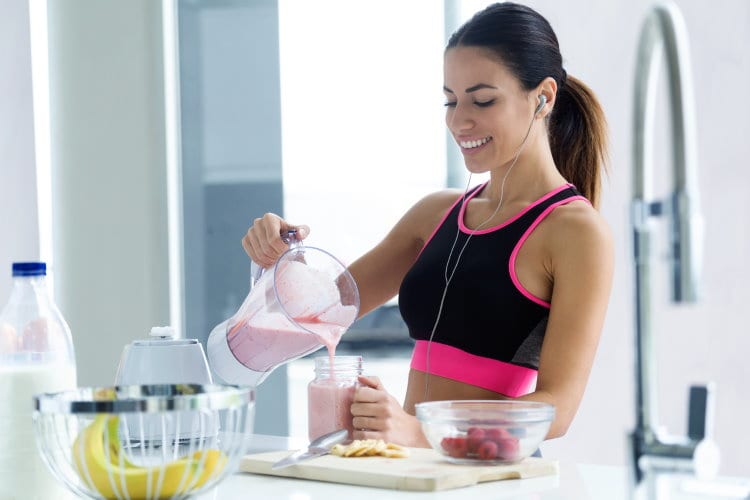 The color system and daily meals logs help keep your caloric intake in check. If you're not eating enough calories or if you're consuming too many calories from the wrong food group, a Noom diet specialist will call you out on it and send you back to the kitchen for another helping of creamy broccoli soup. Speaking of diet specialists…
Noom Support
One of the best features Noom has to offer is the diet specialist. When you sign up, you'll be assigned a dedicated specialist that you can speak to anytime you want. Now, this isn't a live chat or a phone call, but you can send messages asking any questions you want to the certified specialists, and they'll respond. I found that my specialist checked in with me a few times a week, which is pretty great for an app.
The diet specialist helped me figure out where I was going wrong (turns out I wasn't eating enough, go figure!) and helped me to restructure my daily caloric intake for a healthier balance. What was really cool was that I saw that once I implemented the advice she gave me, coupled with some of the tricks Noom delivered, I actually enjoyed dieting a lot more. There were fewer begrudging glances and more satiating meals. So, Noom really nailed it in the help department.
Noom also offers group support. About 2 weeks into the program, you'll be assigned to a support group that fits with your weight loss goals, lifestyle, and situation. I was grouped with a bunch of super sweet ladies who were motivated, active, and (a little more) chatty. While I don't see any of us becoming BFFs, having the group was a good way to keep me motivated.
It was also nice to see that I wasn't the only one struggling with certain parts of the diet (those damn cookies!). They offered a cornucopia of ideas on how to avoid common pitfalls. As they say, there's strength in numbers, and this feature definitely maximized on the concept.
Motivation to Keep You Going
In addition to the group support, Noom is constantly throwing out motivational phrases to keep you going. Things like:
Smooth seas don't make skillful sailors
Every moment is a fresh beginning
Set goals, not limits
They're a little cheesy, but you know what? When you're struggling with that inner demon (or the external one sitting on the plate next to the cup of coffee you're about to enjoy), these quick quotes can really give you the boost you need.

Noom Try For Free
Workout Routines
Just like the diet plans, Noom doesn't provide specific workout plans. It does encourage you to exercise regularly, but this only comes up at the very end of the first month. For people who are interested in more direction, Noom does give concrete workout plans (x number of sit-ups, x number of crunches, etc.) but not a totally dedicated routine.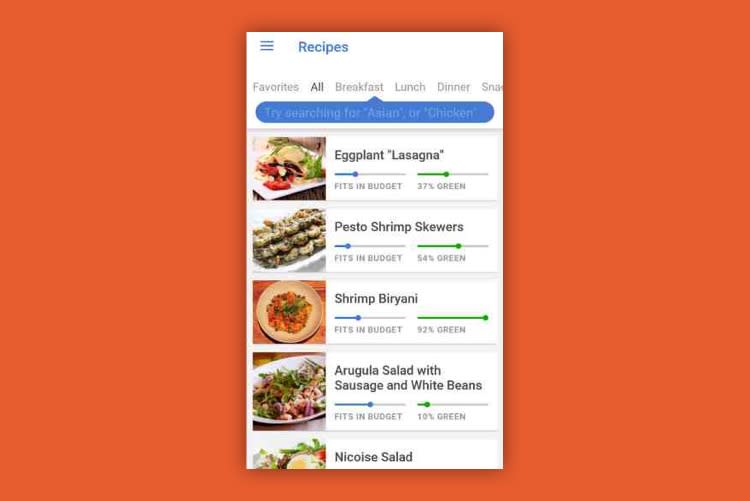 Noom also emphasizes the long-term benefits of exercise, pushing things like resistance training to help maintain metabolic burn even as you lose weight. I think this is brilliant because it uses your workouts to combat some seriously frustrating backsliding. Two birds, one stone!
The Skinny on Getting Skinny with Noom
Noom may not be for everyone. Some people will prefer a diet plan that comes with food. However, Noom did offer me something that traditional diets don't: a way to change the thought patterns that lead to unhealthy eating and excess weight. Time will tell, but for me, the Noom way seems a lot more sustainable.

Noom Try Noom