Sometimes, all it takes is a word of encouragement to get our heads back in the game, especially for those who hate dieting. Luckily there have been many luminaries who have wrestled with weight-loss and wellness, triumphed, and left some sage advice to guide us.
Whether your goal is to develop a healthier lifestyle, return to a former weight, or trim down for beach season, here are 10 inspirational quotes that can stifle those critical voices and spur you towards a healthier you.
"You didn't gain all your weight in one day; you won't lose it in one day. Be patient with yourself." - Jenna Wolfe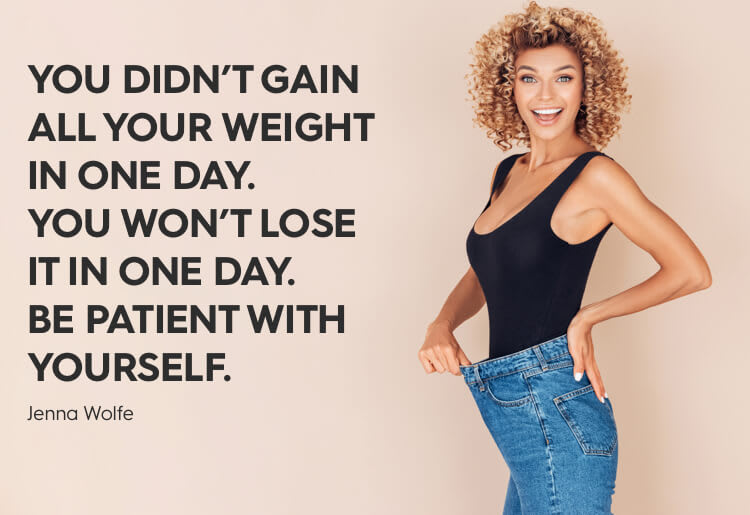 This empathetic message from personal trainer and journalist Jenna Wolfe is great to keep in your back pocket for when you grow discouraged. All it takes is a little perspective, along with a bit of self-love, to overcome those moments of doubt. Anytime you find yourself dispirited by a lack of progress, take a step back, consider the journey it took you to get to this place, and then breathe and continue on with less self-criticism and more understanding.
"Don't work out because you hate your body — work out because you love it." - Unknown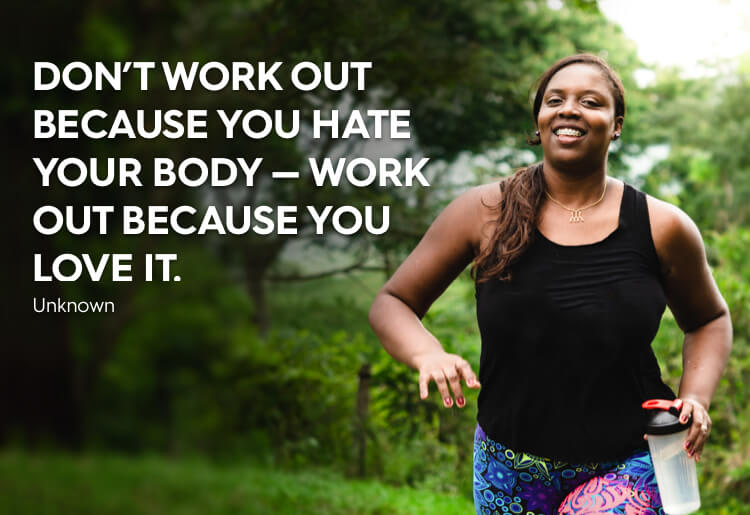 The source of this quote may be unknown, but it's wisdom is universal. We've all fallen into the trap of focusing too much on our flaws and overlooking our strengths. Our quote reminds us that self-care should be a reward, not a punishment, and that simply making the choice to improve implies that somewhere deep down, we believe we're worth the effort.
"Today you have 100% of your life left." - Tom Landry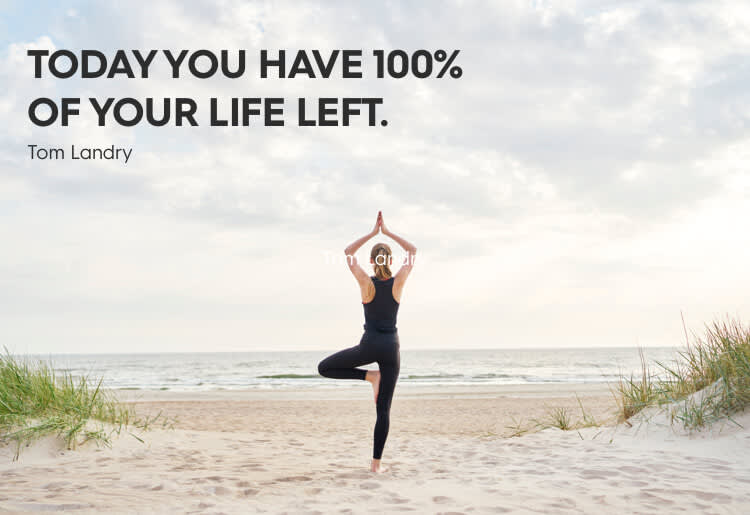 The head coach of the Dallas Cowboys for 29 seasons, Tom Landry knew a little something about success and defeat. Landry was able to block out both the glorious wins and agonizing defeats of his past and situate himself firmly in the present. This is a great lesson for anyone struggling to stay on track. No matter what losses we've suffered, or what greatness we once achieved, our story starts anew every day.
"Food is an important part of a balanced diet." - Fran Lebowitz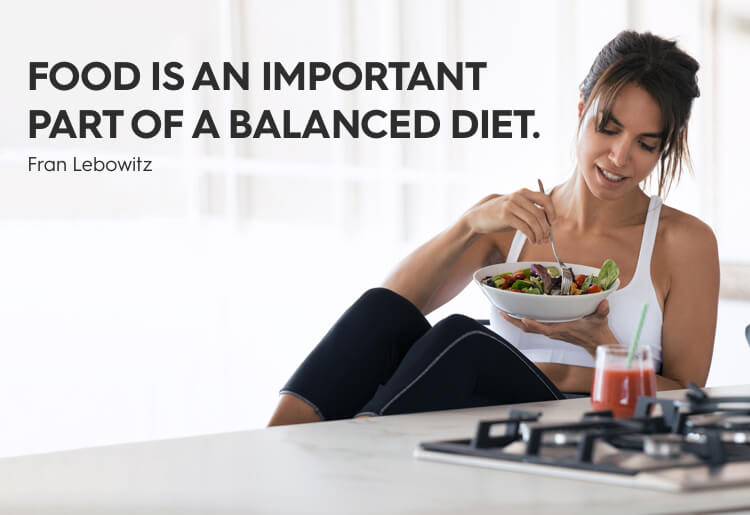 This tongue-in-cheek quote from writer Fran Lebowitz carries more than a hint of wisdom alongside the irony. It's easy to fall into the trap of viewing food as the enemy. In her own way, Lebowitz reminds us that food itself isn't the problem, simply the way we approach it. No matter what your health goals are, you should never view food as an antagonist, but rather as a source of life, health—and enjoyment.
"We do not stop exercising because we grow old - we grow old because we stop exercising." - Kenneth Cooper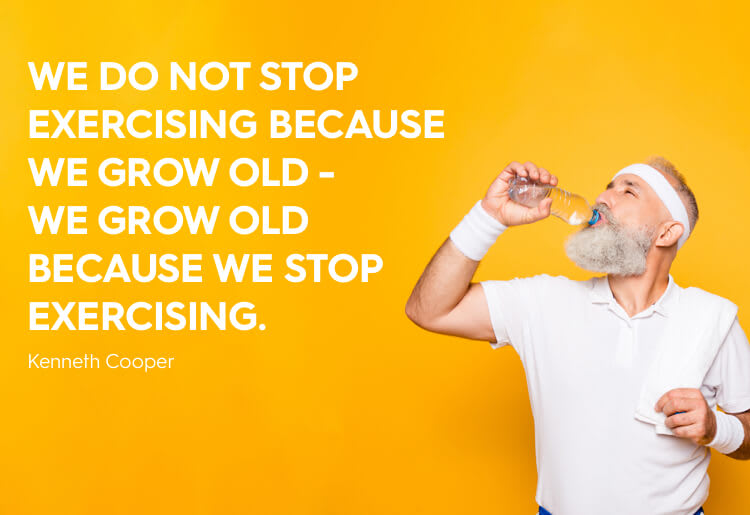 Kenneth Cooper, the best-selling author and pioneer of aerobic exercise, offers us this empowering take on aging and staying active. By Cooper's logic, age is not a disqualifying factor when it comes to health and wellness. It's only when we stop taking care of ourselves that we lose the ability to take care of ourselves.
"Jogging is very beneficial. It's good for your legs and your feet. It's also very good for the ground. It makes it feel needed." - Charles M. Schulz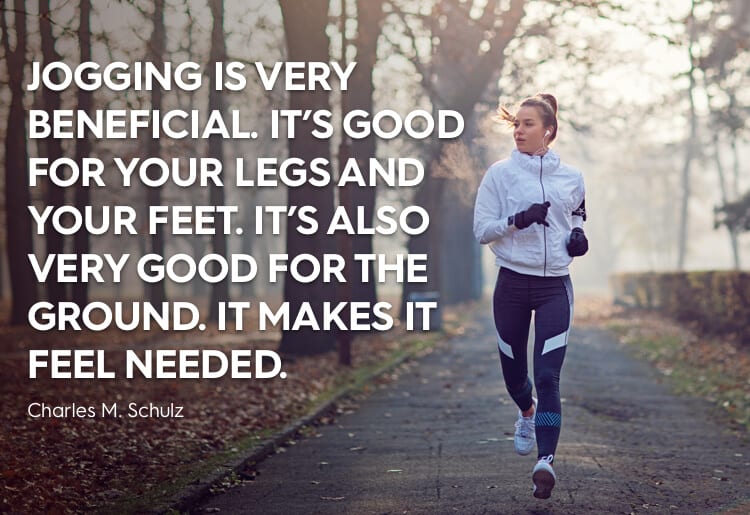 Charlie Brown-creator Charles M. Schulz brings us this adorable quote, which has more depth to it than it would seem. Though our primary reason for losing weight is to better ourselves, we forget that the people around us benefit just as much from our improved health. By taking care of ourselves, we're also strengthening our relationships and sending a message to those we love that we care about being there for them.
"Shoot for the moon, and if you miss, you will still be among the stars." - Les Brown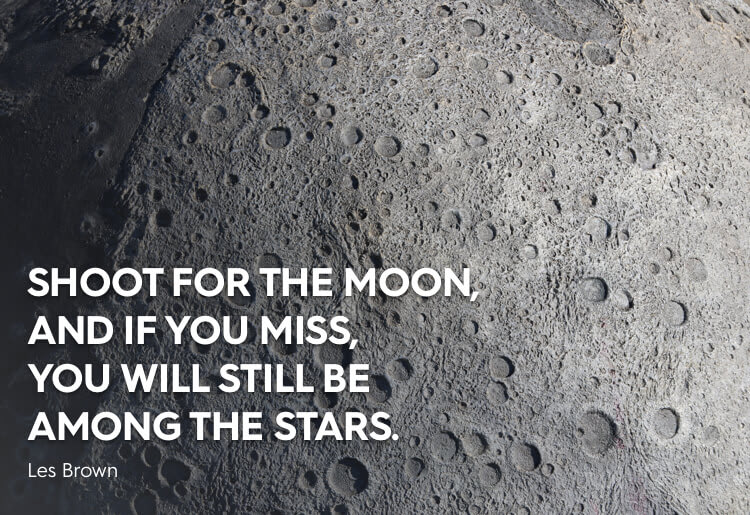 Former politician and current motivational speaker Les Brown offers this beautiful metaphor for anyone worried about falling short of their goals. Though it can be helpful to set timelines and target weights, it's important to remember that wellness is not an all-or-nothing proposition. Rather than giving up if you don't meet your goals, celebrate your accomplishments and consider how much farther you are than when you began.
"Be careful about reading health books. You may die of a misprint." - Mark Twain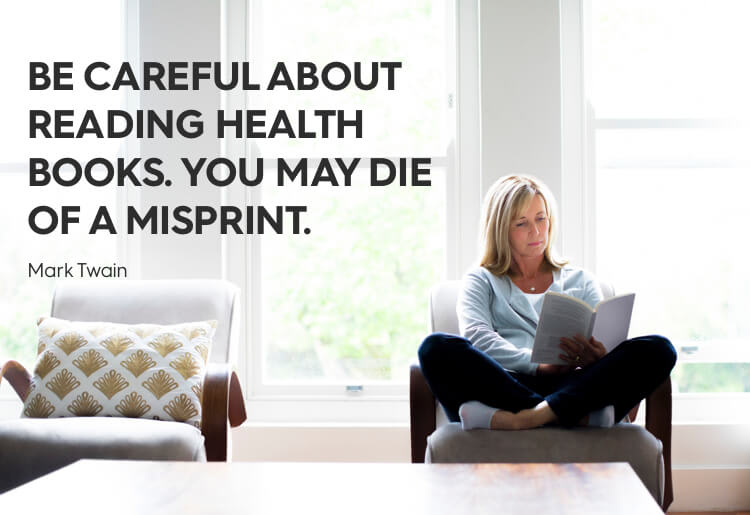 Whether he intended to or not, America's legendary satirist captured an important lesson with this sardonic quip. In these days of fad diets and celebrity influencers, it's important to remember that no two bodies are alike, and that diets work differently for different people. It's never wise to blindly follow a diet that makes you uncomfortable. Listen to your body, stay attuned to the effects on your health, and don't be afraid to seek out an approach that works better for you.
"Character cannot be developed in ease and quiet. Only through experience of trial and suffering can the soul be strengthened..." - Helen Keller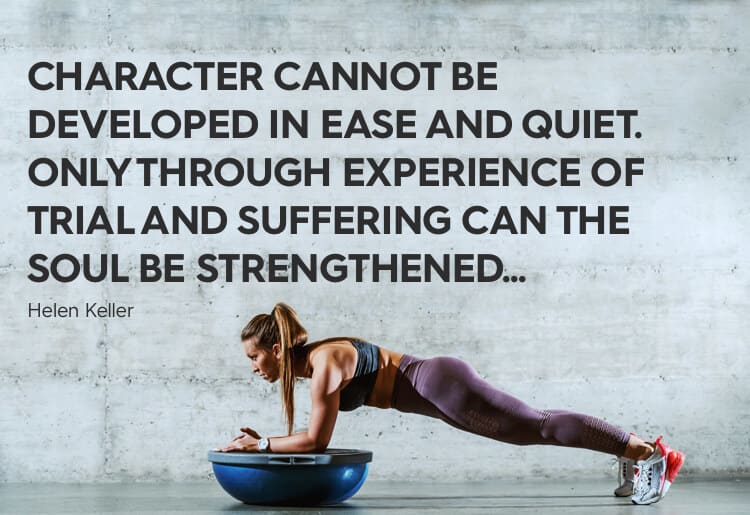 When your motivation is dwindling and could use a firmer reminder, there's no better place to turn than the wisdom of Hellen Keller, who inarguably endured more adversity than most of us will ever know. Keller reminds us that all of the sweat, soreness, and struggle we experience are signs that we're doing the work, and that doing the work is the only way to achieve the results.
"The greatest wealth is health." - Virgil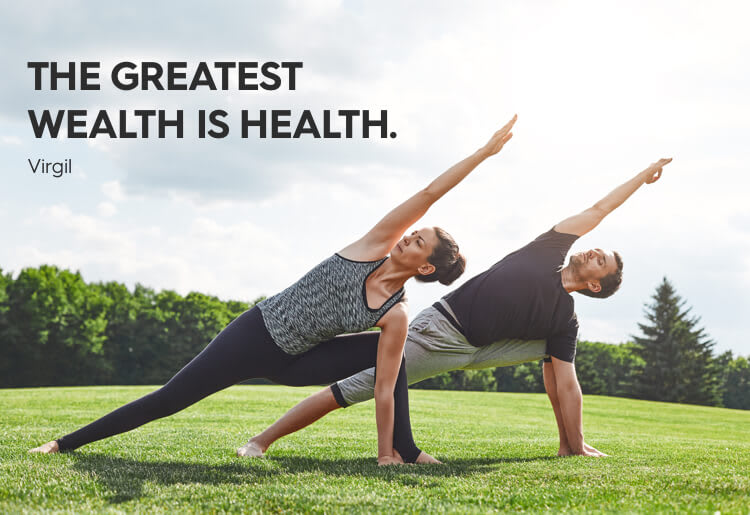 Variations of this quote appear across many mediums and have been attributed to numerous personalities. Whether it was Virgo or someone else who first uttered it, the truth transcends the personality: health is the bedrock on which everything else rests, and arguably the one element in our lives that allows all else to flourish.
Wisdom is Fuel for the Weary
You may feel as if you're all alone while you're jogging down the sidewalk at sunrise or fighting off chocolate cravings before bed. But self-care has been one of the defining themes of humankind, with everyone from ancient poets to modern athletes weighing in on the struggles— and ecstasies—of being healthy. Losing weight is no easy endeavor, and anyone who says it is is a liar. That's why hearing the words from those who have felt the sweat on their necks, wrestled with the inner voices, and still come out triumphant, can give us an energizing boost of fuel when we most need it.
Feeling inspired? Now's the time to take control of your weight loss goals and sign up for a top weight loss plan so you can start to see the results you're looking for.