If you're one of millions of Americans who have tried countless diets but haven't been able to lose weight and keep it off, it can feel like nothing will ever work.
But real, positive change is possible - with the right plan.
The Mayo Clinic Diet takes a different approach to weight loss, by focusing on creating a lifetime of healthy eating habits. The program helps you overcome personal and emotional reasons behind unhealthy eating, in a very supportive environment.
Here's how they're changing the way millions approach weight loss.
The Science
The Mayo Clinic Diet is the official diet developed by Mayo Clinic, based on research and clinical experience.
Using their unique food pyramid as a guide, dieters are encouraged to eat lots of fruits, veggies and whole grains, and to get moving more.
It's less of a revolution and more of a supportive, manageable method for eating healthy, and keeping your weight loss goals on track.
The Plan
Mayo Clinic does not provide prepackaged meals or snacks. Instead, their helpful resources guide dieters through the two-part program: "Lose it!" and "Live it!"
There's no counting calories (the diet relies more on an understanding of proper portioning) and no food group is off-limits.
Some of the rules during phase 1: no eating while watching TV, no sugar (except for fruit) no snacking (except on fruits and veggies).
Phase 2 is there to teach lifelong healthy eating habits by focusing on proper serving size, meal planning, the basics of nutrition and helpful tips to stay motivated.
The Long Haul
Any diet plan that restricts calories will lead to some weight loss. Mayo Clinic is different because the goal here is not to drop ten pounds and go back to your old eating habits. The goal here is to make smarter food choices, know how to manage setbacks and lead a healthier lifestyle.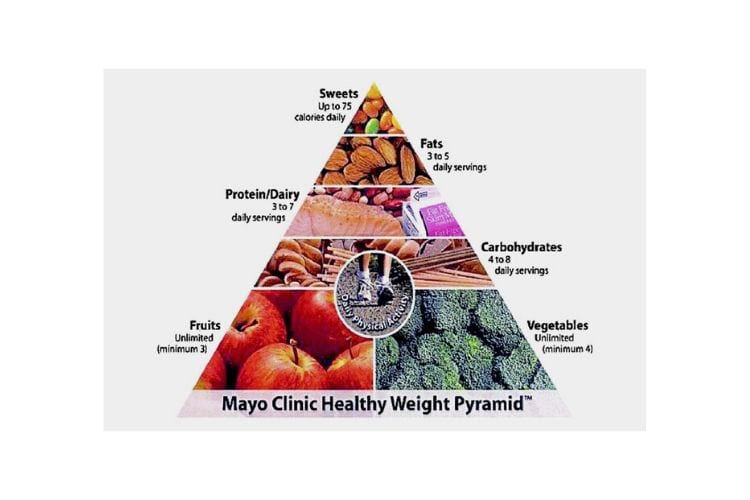 It's less a diet and more a way of life, and a constant resource to help you if you've fallen off track.
The health benefits extend beyond weight loss. Following the program can reduce your risk of weight-related health problems, such as diabetes, heart disease, high blood pressure and sleep apnea.
If you're ready to try out the Mayo Clinic Diet and discover how their managed diet plan can help you achieve your weight loss goals, visit their site for a free diet analysis. It just might be the last diet plan you'll ever need.

Mayo Clinic Diet Visit Site