The Atkins Diet is known for its extreme ban on carbohydrates. While bolstering your diet with sufficient amounts of proteins, fruits, and vegetables will certainly promote a healthier lifestyle, some dietitians take issue with the Atkins methodology of excluding almost all carbs from your daily diet.
Carbohydrates can be an important part of your diet. While complex carbohydrates are not helpful, healthy carbs can provide the energy you need to complete daily tasks, boost your mood, and lower LDL cholesterol.
The Atkins Diet doesn't exclude carbs entirely from your diet, it just limits them considerably, cutting out refined carbs such as white sugar and flour. Cutting carbs is neither beneficial nor feasible for many people, though, making the Atkins Diet difficult for some to stick to and plain unhealthy for others.
If you are looking for a healthier or more maintainable diet for your lifestyle, check out these 5 alternatives to the Atkins Diet.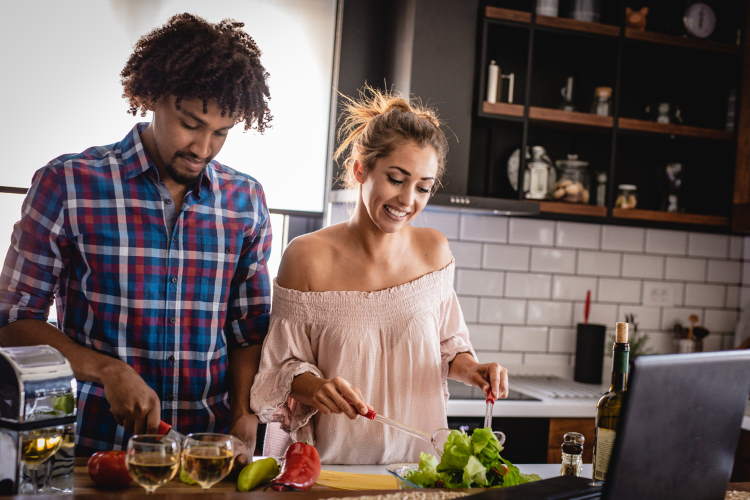 Advantages:
Particularly good diet for diabetics
Takes the hassle out of diet food prep
Incorporates all aspects of your lifestyle
One of the biggest issues people have with diets is food preparation.
If you work, have children, or are busy with life in other ways, you simply may not have time to prepare the kind of elaborate foods required to eat healthily and stay skinny. Nutrisystem alleviates this major weight loss hurdle by delivering fully prepared meals straight to your door.
Like the Atkins and South Beach Diets, Nutrisystem targets your glycemic index, monitoring how bad carbs can affect your blood sugar adversely. However, unlike the Atkins Diet, Nutrisystem lets you eat lots of good carbs, fruits, and vegetables.
In fact, what many people enjoy about this diet plan, is that you can eat almost anything you want in moderation.
Meal planning, portion control, and cooking are 3 more major contentions people have with dieting. The Nutrisystem diet takes care of all of these concerns.
The program takes your lifestyle, health, and personal details into consideration, calculates your daily recommended values for each type of food, and then creates a meal plan specially tailored for you.
You can use the convenient NuMi app to incorporate Fitbit and other wearable devices into your personalized diet plan so that your activity level, heart rate, and sleep patterns can also be added to the mix.
And, when you're tired of the pre-packaged foods, Nutrisystem has a support group to help you learn how to maintain a healthy eating lifestyle on your own.

Nutrisystem View Plan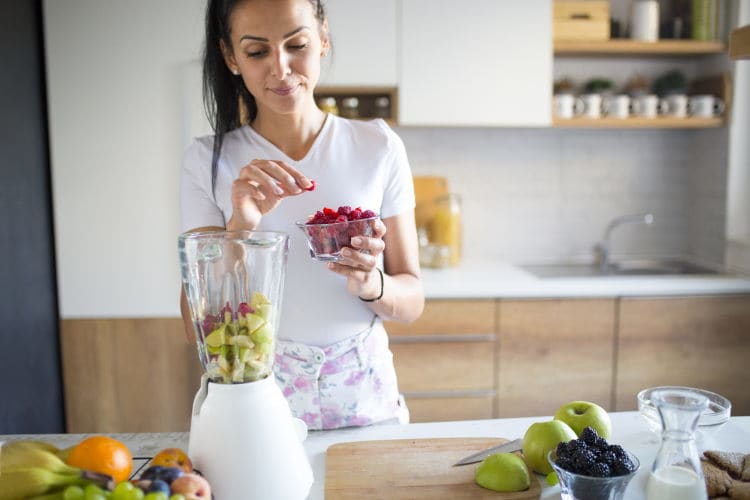 Advantages:
Unlimited fruits and vegetables
Promotes high fiber foods
No extremes
The Mayo Clinic Diet is the official diet recommended by the Mayo Clinic. On the opposing end of the spectrum to the Atkins Diet, the Mayo Clinic Diet promotes a moderate high-carb lifestyle with a greater ratio of carbs to proteins (66%, 27%, 13%).
People enjoy this diet because it allows unlimited fruits and vegetables (minimum of 3 or 4 respectively) and a balanced amount of carbohydrates, proteins, and fats.
The Mayo Clinic Diet doesn't have any extreme restrictions. People who have succeeded at losing weight and maintained the weight loss have done so because they found a diet plan that worked for them.
So, the diet became a lifestyle rather than a dietary restriction. The Mayo Clinic Diet is easily maintainable because it doesn't restrict you in any extreme way. Instead, it promotes healthier eating habits that will be manageable even in the long run.

Mayo Clinic Diet View Plan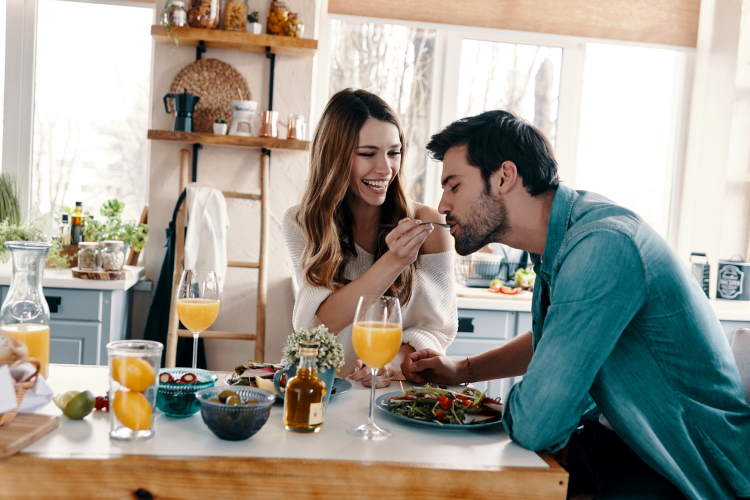 Advantages:
Higher carb levels to help satiate cravings
More fruits allowed, less total fat and cholesterol content
Great for weight loss and fighting heart disease
The South Beach Diet shares the similar Atkins Diet philosophy that high sugar intake is what's causing obesity, but it doesn't rule out carbs as severely as Atkins does.
In fact, probably the biggest advantage to the South Beach Diet is that it allows an even distribution of carbs, proteins, and fats (28%-33%-39%). Unlike Atkins, the South Beach Diet doesn't restrict carbs found in fiber-rich vegetables and fruits.
Not only is this healthier than stricter no or low carb diets, because you are afforded the valuable nutrients from fruits and carb-rich vegetables, it is also far more maintainable.
The South Beach Diet does limit your fat intake more as a means of cutting down on your weight. It minimizes things like butter and fatty cuts of meat.
Instead, this diet defers to getting your fat requirements from nutrient-rich omega 3 fatty acids and monounsaturated fat like those found in olive and canola oil.
The South Beach Diet also encourages supplementing your fat intake from healthy alternatives like nuts, avocados, and the like. These are foods that will not only help you lose weight but help you live a healthier life with better nutritional balance.

South Beach Diet View Plan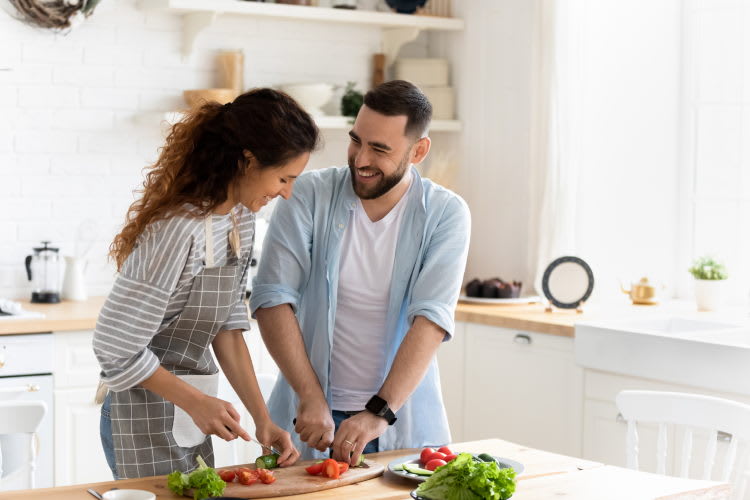 Advantages:
Real doctors to assist and consult for healthier alternatives
Prepared foods for easier diet maintenance
Superior quality of prepared foods and plenty of it
Bistro MD 's diet plans are high in protein and shun carbs as the Atkins Diet does. That's basically where the comparison ends, though.
Bistro MD is like a personal chef in your home that lavishes you with 3 catered meals each day (although you can choose another plan that offers meals on fewer days of the week to save a bit of cash on weekends when you're home and can cook).
Meals come frozen, so you can just heat them up when you're ready to eat. The package comes complete with individually-packed meals, snacks, breakfast items, and a printed menu, so you know which meal to eat when.
What's really nice about the Bistro MD Diet is that it doesn't feel like a diet at all.
In a sample menu, you'll be able to enjoy a high-protein fruit shake as a mid-morning refresher, crunch away at a tasty snack in the afternoon, and eat all three meals regularly while still experiencing weight loss.
The food is known to be delicious, the customer service is great, and the entire process is so efficient, convenient, and satiating that the Bistro MD Diet is highly maintainable and effective.
In fact, nutrition-conscious experts like Dr. Phil and Jillian Michaels even recommend it.

Bistro MD View Plan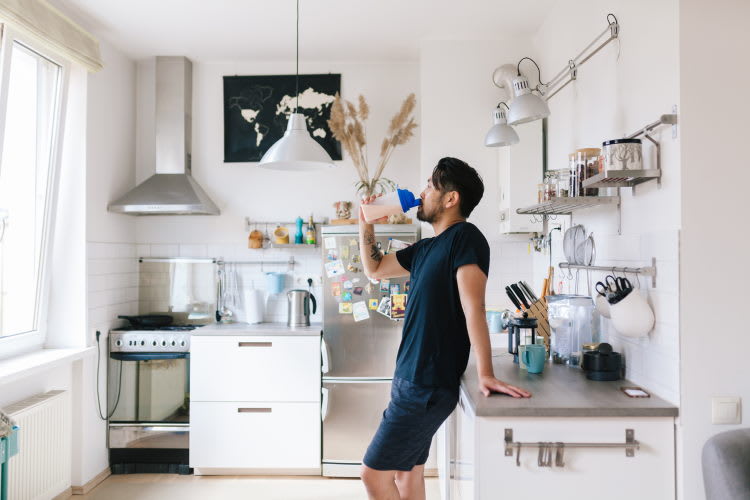 Advantages:
Medifast omoms, and seniors.
Its mn's blood glund nutrients.
Hant budgets.
If you enjoy eating more frequently, then the Medifast Diet could be a good solution for you.
That's because this diet plan provides you with 6 meals a day, and while the structure is totally different than the Atkins Diet, it has been proven to be very successful. Medifast doesn't limit you the way Atkins does.
Rather, it offers you healthy ways to eat the foods you really want including carbs, fats, and even snack items.
Most of the foods you eat with Medifast are prepared for you. Medifast prepared foods are in small portions and made up of ready-made food items such as health bars and nutrition shakes.
For 5 of the meals each day, you'll consume your choice of Medifast-made foods (usually about 100 calories each) as per your designed meal plan.
The sixth meal of the day is one you prepare on your own that is made up of lots of vegetables (non-starch) and 5-7 ounces of lean protein (appropriately called the Lean and Green Meal). This meal is to be eaten at any time during the day.
Like Nutrisystem, Medifast understands you can't live off of the same granola bars and cheese puffs forever.
So, when you reach your goal weight, Medifast has a transitory stage in which you slowly shift from the premade foods to your own healthy diet foods.
In this stage, you'll reintroduce starchy vegetables, fats, dairy, fruits, and whole grain carbs. Medifast is particularly good for people looking for flexibility in their diets and offers tailored plans to fit your dietary needs.

MediFast View Plan
Happy & Healthy
Dieting doesn't mean you need to compromise your health by limiting important nutrients that your body craves and needs.
Never deprive your body of the building blocks it requires simply to lose weight because it will cause damage to your health and won't sustain the weight loss in the long run.
With so many alternatives out there, there is sure to be something to cater to your exact health, lifestyle, and taste penchants.
Whether you want more flexibility like the South Beach Diet, more convenience like you'll find with the Nutrisystem Diet, or more variety as is implicit with the Bistro MD Diet, you can find a healthy and happy diet that works for you.