Sometimes, the pressure gets so bad that celebrities resort to unhealthy measures like severe calorie restriction and starvation in order to lose weight. Other celebrities take the healthier route and approach weight loss as a lifestyle overhaul that includes eating nutritious foods and exercising.
While you can't judge anyone till you've walked a mile in their shoes, it's safe to say that celebrities who lose weight in a gradual, healthy way are the ones to emulate. They are the ones to look at for inspiration and say, "If they can do it, so can I!"
Here we've highlighted 10 celebrities who have lost a dramatic amount of weight. The first 5 have been lauded for doing it the healthy way: through exercise and watching what they eat. The last 5 have come under fire for drastic dieting or promoting unhealthy ideas.
5 Celebrities Who Inspired Us With Their Weight Loss:
Losing weight isn't just about looking good, it's about being healthy. That's the shared philosophy of the following celebrities who have lost weight. They don't necessarily aspire to be a size 2, but rather, to live their best healthy lives.
1. Adele
Weight loss: 100+ pounds
Method: Sirtfood diet and exercise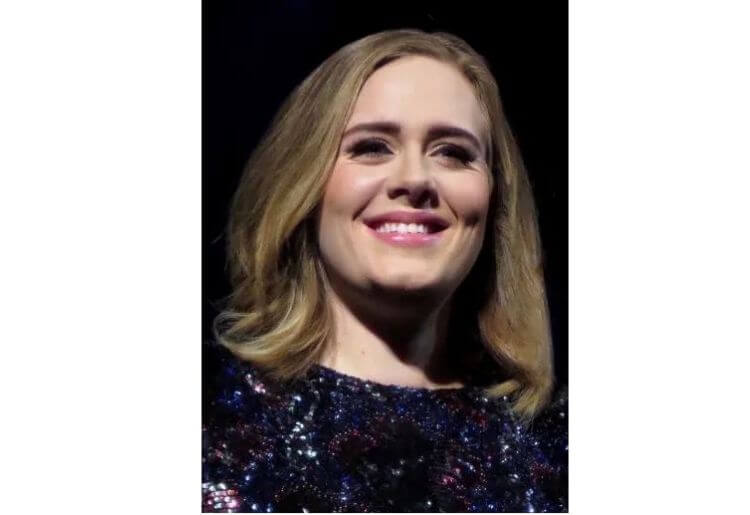 Credit: Wikimedia Commons
Adele has always been beautiful, but there's no denying that over the past few years, the multiple-Grammy winning singer has undergone an incredible transformation. Her weight loss journey reportedly began in 2016, before she went on tour to promote her album, 25. Since then, she has lost over 100 pounds.
Many attribute her weight loss to the Sirtfood diet. The diet places an emphasis on calorie restriction and on eating sirtuins, a group of 7 proteins found in the body that can regulate a variety of functions, including metabolism. Kale, extra-virgin olive oil, blueberries, matcha, arugula, red wine, coffee, and 85% dark chocolate are all foods that are high in sirtuins.
Adele has also attributed her weight loss to cutting out alcohol and cigarettes, and exercising regularly. "I used to cry but now I sweat," she posted on Instagram in October 2019, referring to her increased fitness activities.
2. Chris Pratt
Weight loss: 60 pounds
Method: Diet and exercise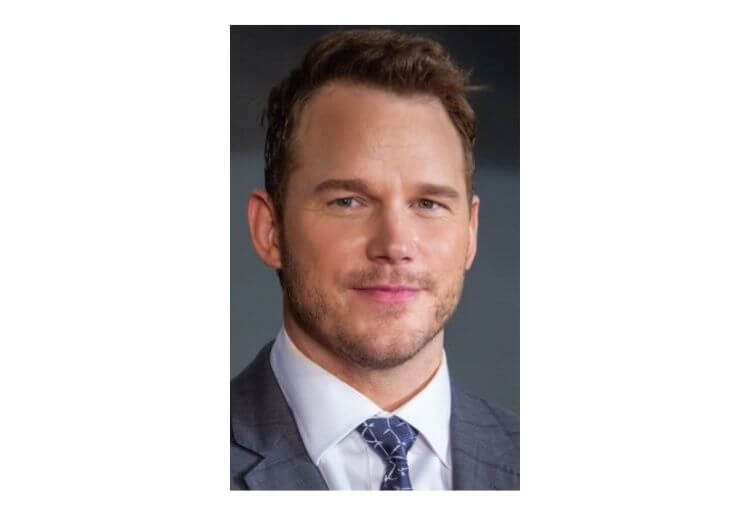 Credit: Wikimedia Commons
Chris Pratt got his big break playing the lovable goofball Andy Dwyer on NBC's Parks and Recreation. During his tenure on the show, he gained about 30 pounds—on purpose—because he felt it enhanced the character. Pratt has been known to gain and lose weight for roles. In 2012, he slimmed down for his role in Zero Dark Thirty. After he saw the movie, he vowed, "I'm going to get in shape and I'm never going to be fat again."
In 2014, he lost 60 pounds to star as Peter Quill in Guardians of the Galaxy. He says he did this by cutting out beer and exercising rigorously. He also says that before he lost the weight, he was "impotent, fatigued, emotionally depressed." He continued. "I had real health issues that were affecting me in a major way. It's bad for your heart, your skin, your system, your spirit." Since he lost the weight in 2014, he's managed to keep it off by maintaining a healthy lifestyle.
3. Rebel Wilson
Weight loss: 40 pounds
Method: Mayr method and exercise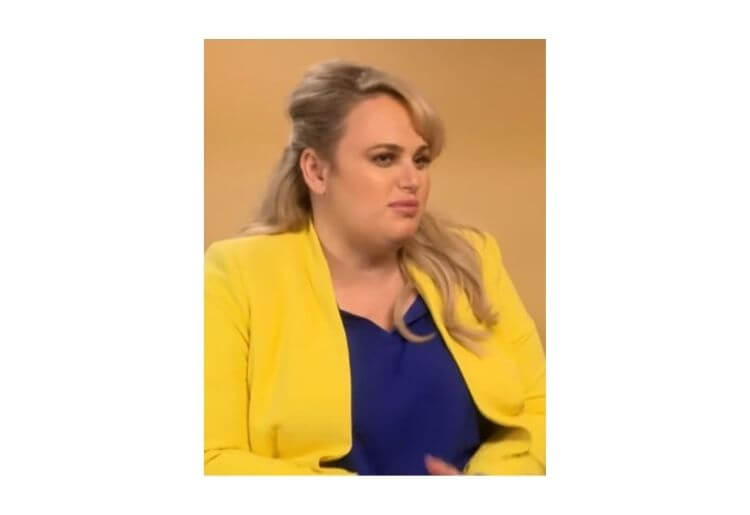 Credit: Wikimedia Commons
The talented and hilarious Australian actress took to Instagram earlier this year and declared it her "Year of Health." Since then, she's made good on her promise and has lost 40 pounds. Rebel hasn't been shy about her weight loss journey and regularly posts pictures to Instagram. Fans have responded by cheering her on.
In May 2020, she revealed that her target end-of-year weight is 165 pounds. In August she shared that she was only 17 pounds away from her goal. To lose the weight, she has been following a combination of diet and exercise. She is reportedly using the Mayr method, which eliminates food intolerances and reduces sugar intake, among other things. Mindful eating techniques are encouraged, such as chewing food slowly and eating in a distraction-free setting. Additionally, Rebel has been getting fit with trainer Jono Castano up to 7 days a week.
4. Missy Elliott
Weight loss: 30 pounds
Method: Diet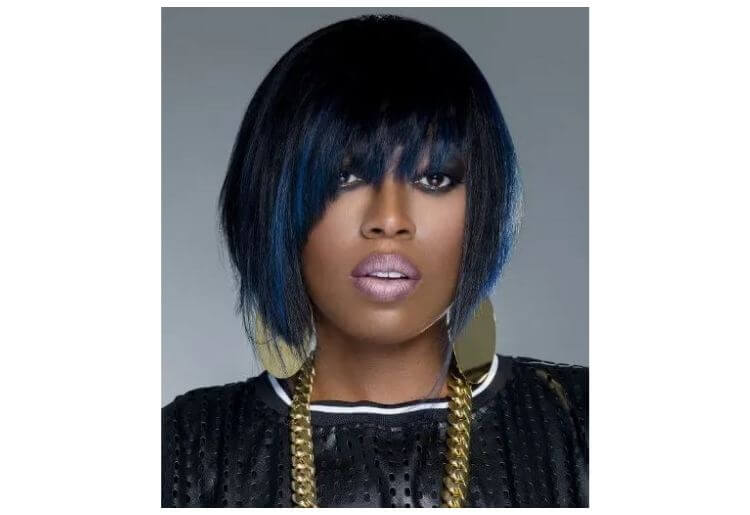 Credit: Wikimedia Commons
In May 2018, Missy Elliott took to Instagram to show off her newly-slimmed down figure. "Proudly to say it's been 4 months I have only drank water no other juices or soda & I cut out bread & Lord knows that's been the hardest for me!" She went on to detail how she's never been a water drinker but since she started, her skin has been glowing and she doesn't feel sluggish. Her next health goal is to cut out junk food and limit herself to "two cupcakes a month."
In 2011, Missy revealed that she has Graves' disease, an autoimmune disease that affects the thyroid. The disease has made it harder—but even more important—to live a healthy lifestyle. Missy's relatable struggle has endeared her to her fans, who came out in full force to support the "Work It" rapper.
5. John Goodman
Weight loss: 100+ pounds
Method: Diet and exercise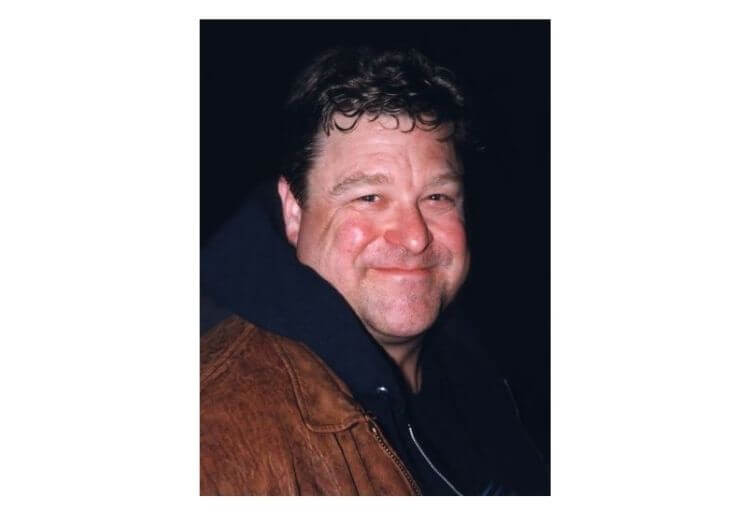 Credit: Wikimedia Commons

John Goodman is one of the most recognizable faces in Hollywood, but for a long time, he couldn't look at himself in the mirror. "I just got tired, sick and tired of looking at myself," he said in a television interview in 2017. "You're shaving in the mirror and you don't want to look at yourself. It gets dangerous."
2015 is when he got serious about losing weight long-term. He said he had been eating all the time, "eating alcoholically," and he simply stopped. In the past, he would lose 60-70 pounds in 3 months and then gain it all back. This time, he did it slowly and added a lot of exercise , including boxing. Mackie Shilstone, Goodman's friend and trainer, said, "The boxing allowed John — in a mindless manner — to master something, let off steam, and let go, while never hitting anybody."
5 Celebs Who Took Their Dieting a Little Too Far:
Sometimes, weight loss can be so rapid or intense that it draws criticism and concern of fans and nutritionists. Here are 5 celebrities who have experienced drastic weight loss, but their methods of choice aren't considered healthy.
6. Beyonce
Weight loss: 20 pounds
Method: Master Cleanse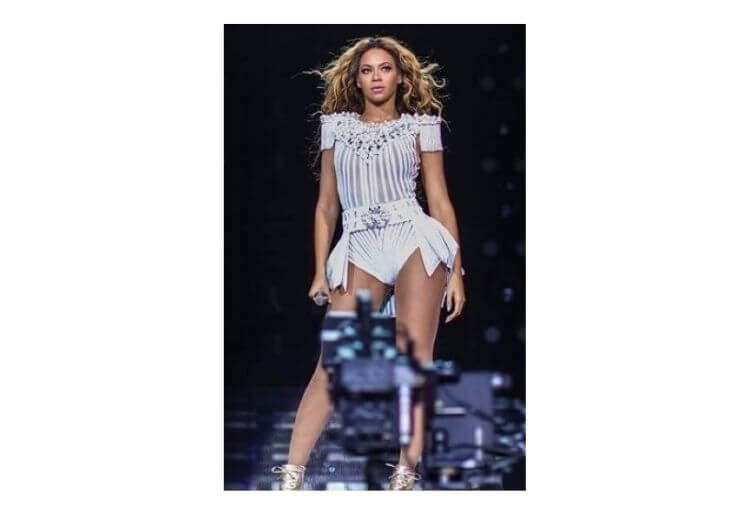 Credit: Wikimedia Commons
Beyonce, one of those impressive figures who needs only one name, admitted that she did the Master Cleanse diet when she was preparing for her role in Dreamgirls in 2006. The diet allows you to drink only a combination of maple syrup, lemon juice, water, and cayenne pepper. No eating. She lost 20 pounds in 10 days.
For obvious reasons, nutritionists have a real problem with this diet. The body clearly does not get all the nutrients and calories it needs, and it's not sustainable by any stretch of the imagination.
Beyonce also drew criticism for following, and seemingly promoting, a restrictive diet prior to Coachella in 2018. The diet cuts out bread, carbs, sugar, dairy, meat, fish, and alcohol. Despite Beyonce's endorsement, nutritionists have called it aggressive and dangerous.
7. Christian Bale
Weight loss: Fluctuating
Method: Diet and exercise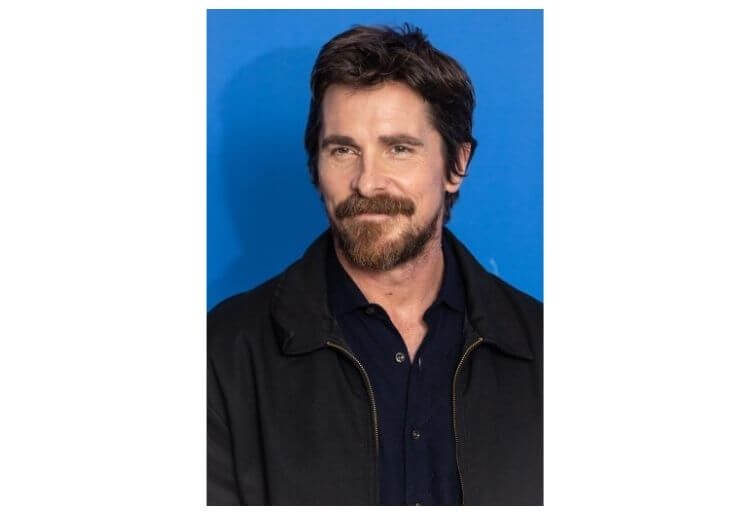 Credit: Wikimedia Commons
Over the course of Christian Bale's illustrious career, his weight has fluctuated dramatically in both directions. In 2000, he packed on the muscle for his role in American Psycho, and in 2004 he was seen in The Machinist weighing a measly 120 pounds. In 2017, he gained around 40 pounds to play Dick Cheney and then needed to quickly drop 70 pounds for his role in Ford v Ferrari.
In a 2019 interview on CBS, Bale said that he was done losing and putting on weight for film roles. In another interview with The Sunday Times Culture magazine, he said: "I can't keep doing it. I really can't. My mortality is staring me in the face." As yo-yo dieting is not considered healthy, his nutritionist and doctors will be very happy if he keeps his word.
8. Jimmy Kimmel
Weight loss: 25 pounds
Method: Calorie restriction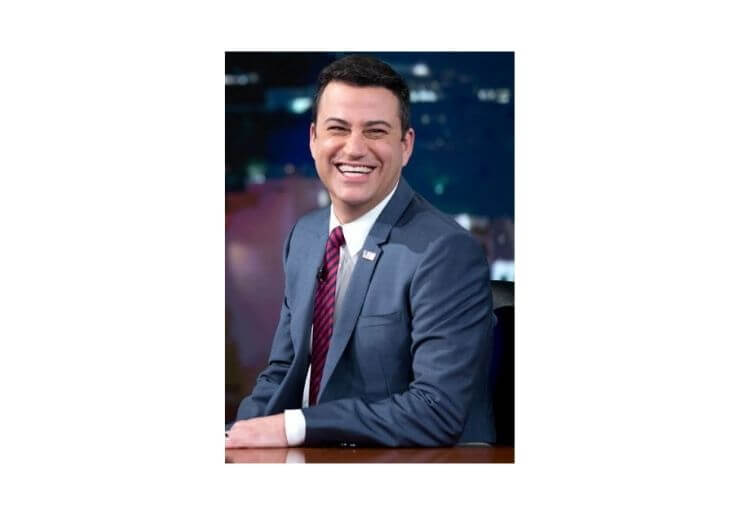 Credit: Wikimedia Commons
In 2010, the beloved late night talk show host interviewed Dr. Oz on his show and the topic of health came up. Kimmel brushed it off but the following day, Dr. Oz called him and expressed concern. Kimmel said to himself, "You know what? Dr. Oz shouldn't care more about my health more than I do."
For the next 8 weeks, he limited his calorie intake drastically, having only a protein shake each for breakfast and lunch, and then a small dinner. He lost 25 pounds quickly, and now uses the 5:2 intermittent fasting approach to maintain his weight. The 5:2 approach says that you can eat anything you want 5 days a week, then limit your calorie intake to 500 calories per day for two days a week.
9. Melissa McCarthy
Weight loss: 70 pounds
Method: All-liquid diet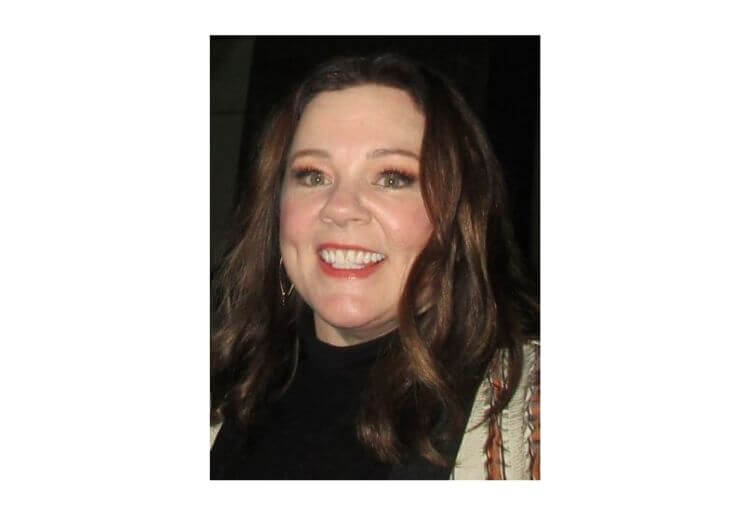 Credit: Wikimedia Commons
Today Melissa McCarthy is one of the most sought-after actresses in Hollywood, but it took a long time for her to get there. McCarthy struggled with weight from an early age, and even when she scored the role of Sookie on Gilmore Girls, she was desperate to shed some pounds. That's when she decided to go on an all-liquid diet for 4 months. She lost 70 pounds. The diet was "doctor-approved," but Melissa said it made her feel "starved and crazy half the time." Naturally, an all-liquid diet will help you drop weight fast, but the physical and mental toll it takes is usually not worth it (even when "doctor-approved").
In 2015, Melissa revealed that she'd lost 50 pounds in a much healthier way. "I truly stopped worrying about it [her weight]. I stopped over-analyzing, over-thinking, over-doing anything...I just stopped constantly being worried about it and I think there's something to kinda loosening up and not being so nervous and rigid about it that, bizarrely, has worked."
10. Tori Spelling
Weight loss: 45 pounds
Method: Starving herself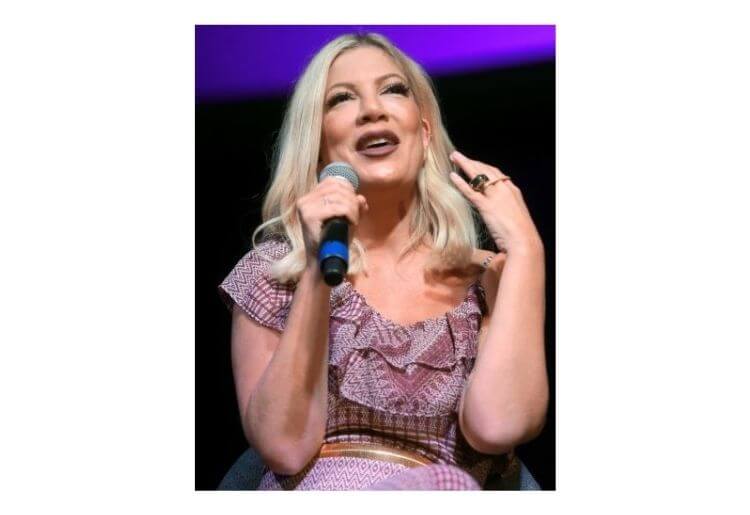 Credit: Wikimedia Commons
After Tori Spelling gave birth to her fourth child in 2012, she told media outlets that she lost 45 pounds by swimming and eating a healthy diet of fish, veggies, and soups. In her 2013 book, Spelling It Like It Is, she admitted that what she said the previous year wasn't true. Rather, she lost the weight through the "Just Keep Your F**king Mouth Shut and Eat Air diet."
Sure, the diet worked for her, but the cost of starving oneself is high. Malnourishment and lack of energy are just some of the side effects of not eating long-term, and it sets a bad example for women of all ages. In fact, there's another word for starving oneself on a continual basis: anorexia. While Spelling didn't say that she was anorexic, it wasn't hard for critics to make the jump.
Health is More Important Than Skinny
Celebrities, who have to go through their personal struggles in the public eye, sometimes fall victim to the constant pressure to look good. As a result, they resort to unhealthy weight loss tactics. On the surface, they look great, but their mental and physical wellbeing tell a different story. On the other hand, celebrities who are able to switch from unhealthy eating habits to nutritious ones often feel empowered and on top of the world. They've figured out the secret that others haven't: it's not just about being skinny, it's about being healthy and living your best life.
You may also like:
The Best Weight Loss Plans of 2023 - Reach Your Weight Loss Goals
Does the Noom Diet Really Work? My Honest Thoughts After 10 Weeks