Psychics use many different types of psychic readings to enhance the awareness of your current situation and work with you to focus on the areas of your life that need attention before you can have a fulfilling love life.
One of these psychic practices is the reading of tarot cards, which has been around since the 1400s. To help you understand, below are 10 ways a psychic can fix your love life using tarot divination.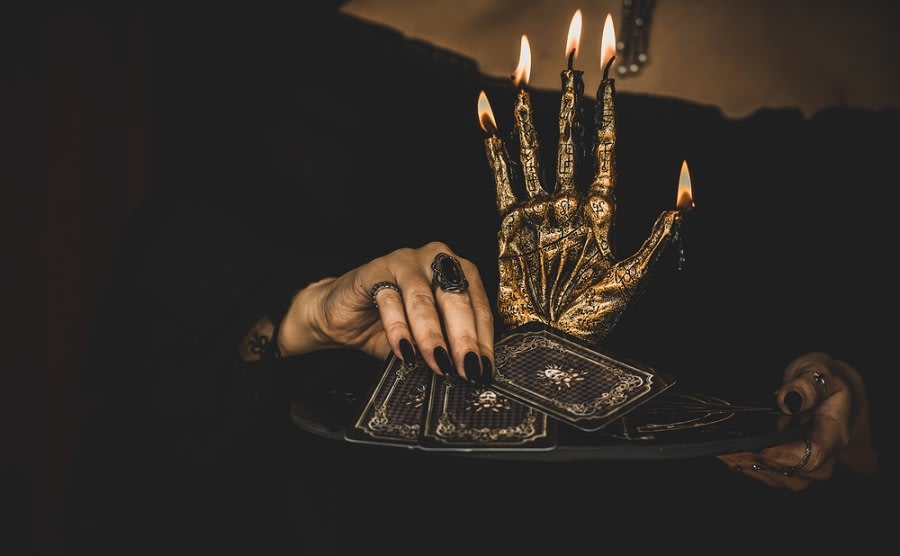 1. Six of Cups—Get in Touch With Your Inner Child
Psychics can help you connect with your inner child. We don't take into consideration how much our past affects the way we love in the present, forgetting that children love in the purest form. They are not yet manipulated or programmed by societal expectations of what love looks like, making it innocent, pure, curious, and open. This connection with yourself can encourage play, acceptance, and openness in your love life.
2. Moon—Face Your Deepest Fears and Insecurities
The best things in life are on the other side of fear. Usually, what scares us most is what we need to face in order to progress. It might not be easy to dive into the depths of our souls, especially when it comes to our unresolved traumas, phobias, insecurities, and pain, but you need not face them alone. Psychics can help you connect with these fears so you can better understand why they exist, where they come from, and what you can do to embrace, transmute, and release them.
Being honest with what scares you is the greatest form of intimacy. If you can connect with the deepest parts of your being, you will find yourself vulnerable enough to deepen your bond and connections within your love life.
3. Three of Pentacles—Teamwork
If you wish to have a successful love life, you must learn that teamwork is everything. We cannot always be in sync or in tune with our partners, but compromise is necessary. Building on practical grounds allows a connection to flourish in a way that feels secure and stable. Psychics can help you and your partner understand the value and worth of your time, energy, and resources.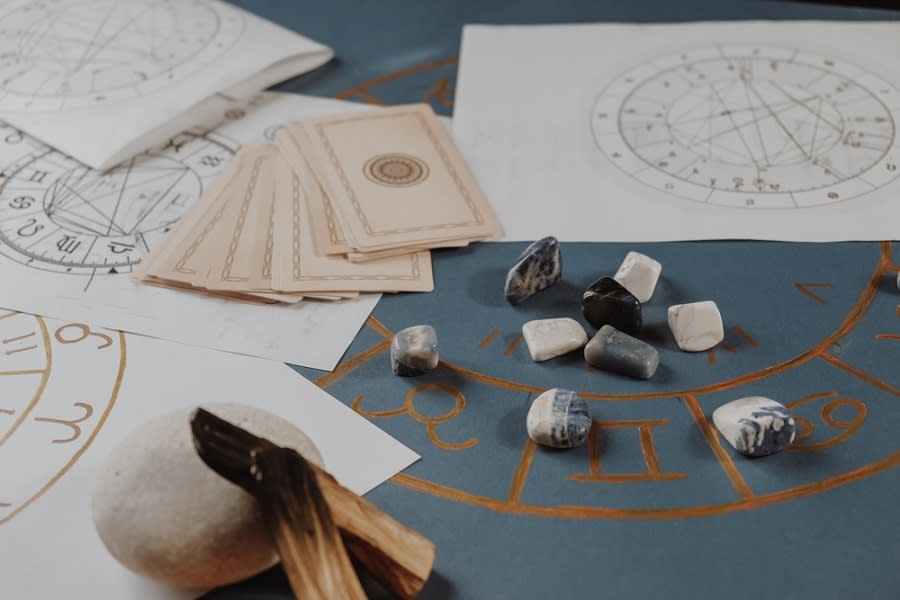 4. Justice—Truth and Karma
Like it or not, when entangling with another person, you automatically share karma. Everyone comes into this life with karma that needs to be completed or considered. When you connect with another, you need to accept the truth of your partner's reality.
Weigh the pros and cons—not just with your partner but also with yourself. There is only so much you can give based on a belief that you or your partner carries. Psychics can help you connect with this truth and show you the karma you carry. By doing so, you can better understand what is fair and acceptable for you to have a successful love life.
5. Two of Cups—Connecting in Harmony
Connection and harmony are powerful words, but they are necessary for building a healthy relationship. Psychics can help you connect with not only your partner but with all life, guiding you to open your heart and be receptive to the universe inside of you.
To be in harmony with your partner, you first need to be in harmony with yourself and your world. That way, you both come together on common ground, being receptive and open to each other's love language.
Psychics can guide you to emotionally share a love vibration that resonates with you and your partner by helping you see the mirror outside of you. Life is a mirror, so connect with yourself, and you will have the power to create harmony with just about any person that comes into your life—after your ego is cast aside.
6. Empress—Empowering Yourself
Man or woman, you cannot build a successful relationship with another person if you don't believe in yourself. It is crucial to learn that you carry your own strengths and weaknesses rooted in your individuality, authenticity, and personality. By owning yourself, learning your boundaries, and taking accountability for your thoughts and actions, you can create a successful union in your love life.
Psychics can help you come to terms with your wounds and limitations to help you better empower yourself. By learning to take care of yourself first, you can then honor that in a partner.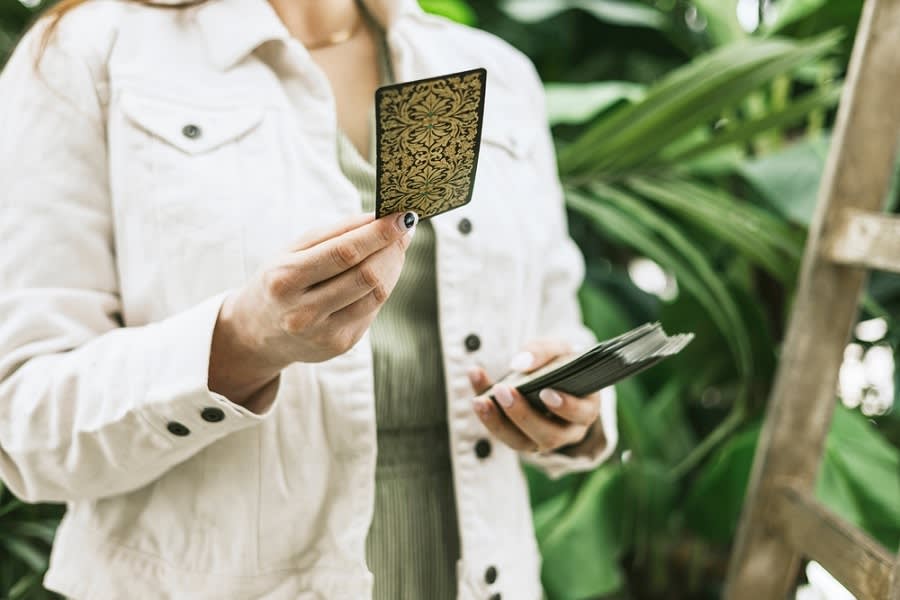 7. Temperance—Learning Patience
All good things come to those who wait, and this statement could not be truer when it comes to love. It can be hard to be patient when the desire and connection you share with someone is irresistible.
Psychics can help you understand your views and expectations on love and relationships while teaching you to calm your emotions and impulses. If you jump in headfirst without taking time to feel it through and consider the potential repercussions, you could risk it blowing up in your face and being in something that might not be for you.
If you share love for each other, learn to wait and hear them out. If it is meant to be, it will be.
8. Hierophant—Values and Commitment
Connecting with your morals and values is essential to understanding the kind of partner you want to share your life with. If you wish to build a successful union and have a bountiful love life, you need to know what is true to you.
Psychics can help you recognize the values and beliefs you stand by and commit to. They can help you see the belief systems that are deeply rooted within and help you be aware of what can be changed and what needs to remain. By showing up for yourself and honoring your worth, values, and beliefs, you can then value those factors in another and build a relationship rooted in respect and integrity.
9. Lovers—Free Yourself and Love
Love is free and eternal. A creation from within you, only to magnify when sharing with another. As we show up at our fullest expression, free and boundless, in love with self, heart, and mind, we are then able to allow love to heal and give us power. Without judgment, you create an environment that is present, alive, and free.
Psychics can help you align your heart with your mind, to guide you to choose love that is healing, honest, and in resonance with your truest expression. Thus, you can then learn to embrace love when it inevitably comes to you.
10. Three of Cups—Create Friendships
Connect, network, and find peace within your tribe. The ability you have to connect with others and create friendships will greatly impact your platonic and romantic relationships. Friendships are the foundation of any successful relationship, where you nurture a bond that leaves each person feeling accepted.
Psychics can guide you to understand yourself and what you like and don't like. When you create a friendship with others, you'll know if you can live in each others' worlds. Do you like who you are when you are with this person? Do you feel at peace, sharing a bond where you can both be social and participate in similar activities? With friendship, love is sustained, free, and allowing.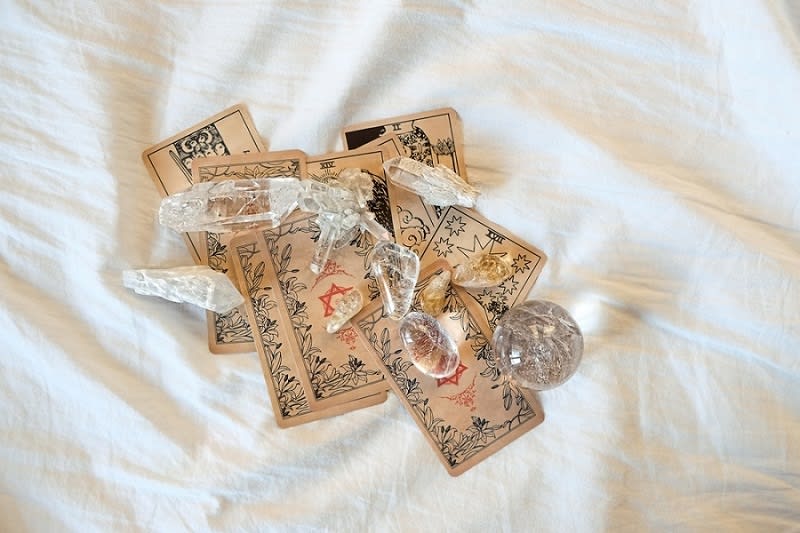 Ready to Jump Into Love?
Now that you have read about the different ways that psychics can fix your love life, it's crucial to understand the things you'll need to know when consulting a love psychic. However, if you understand the steps you need to take to become comfortable enough in yourself to start a relationship or nurture an existing one, then take a look at our reviews of two of the top psychic reading platforms, California Psychics and Kasamba.