An in-person psychic reading might feel nerve-wracking, as sharing the depths of your soul with a stranger can be complex. A psychic chat online might better soothe your nerves and help you receive a valuable and positive experience.
» Want to get in touch with a reliable psychic? Look no further than our picks for the best online psychic reading sites and apps.
1. You Are Relaxed in the Comfort of Your Chosen Space
A psychic chat online allows you the comfort of having the session where you feel most comfortable. You can be relaxed hanging out at home on the couch and even grab a bite during the session.
2. You Are Safe to Experience Unseen Energies
While receiving a reading from a psychic, you may feel vulnerable. The psychic may pull out complex emotions that could shock your system and bring intense emotions to the surface.
If you get emotional during an online psychic chat, you can experience these healing experiences in the comfort of your own space.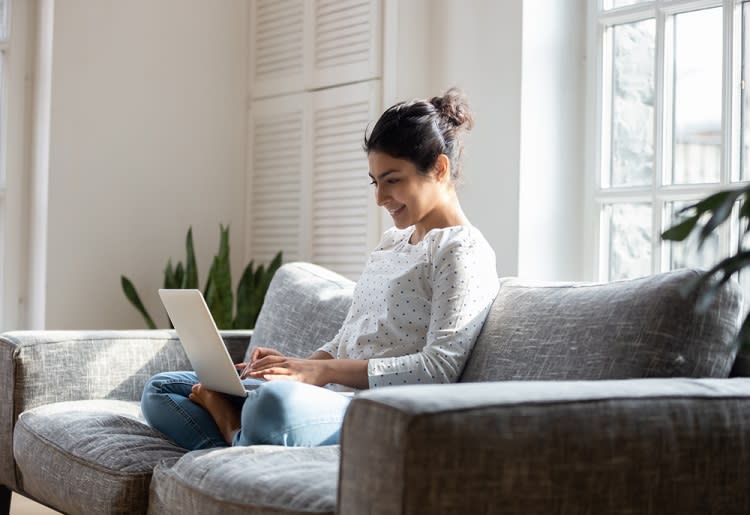 3. You Have Privacy and Set Boundaries
Opening up to a psychic can make you feel vulnerable, and exposing so many truths to a stranger might be challenging. Talking to a psychic online creates a sense of privacy and anonymity that can help you feel safe and comfortable to share your innermost thoughts and feelings.
4. There Are No External Factors That Could Disrupt the Reading
In a fast-paced society, most of us are on the go. Some in-person sessions may require you to invite a psychic to your home or for you to travel to their location. This could disrupt the flow of your life and create other external factors that could disturb the reading.
By doing a psychic chat online, you can be flexible and choose when to focus on the reading or take care of other things that need attention.
5. You Can Leave Feedback and Reviews
A psychic chat online can allow you to share your feedback or leave a review. This will enable you to impact the psychic tenfold and let them know how much you appreciate their service. This can create an uplifting feeling of fulfillment and a deeper energetic connection to your psychic.
6. You Receive More Detail and Clarity
An in-person reading can be fast-paced and overwhelming. The messages the psychic receives and delivers to you might be too fast for you to process and take in. This could leave you feeling like you missed out on essential factors or guidance that could have been helpful in the long run.
Receiving a reading online allows you to take notes at your own pace and save your chats for later. That way, you can refer to your task and reflect on anything you may not have caught the first time.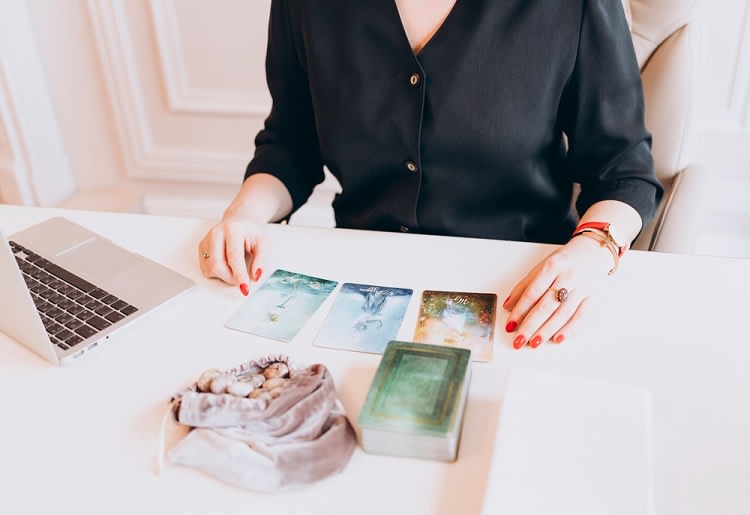 7. Leaves Room for Imagination
Whether you receive a reading from a phone psychic or a psychic chat online, you can be sure that the reading will be mystical and mysterious. By not being able to see the person you are chatting to, you can let your imagination run free while your psychic depicts a narrative that needs looking at. It provides an authentic and purely intuitive experience for you and your psychic.
8. You Can Choose How Long You Wish to Have a Reading
Most psychic chats online are booked according to a set time of your choosing or are priced at a specific dollar amount per minute. This allows you to choose how long you wish to have a reading according to how much you want to spend. Therefore, if you wish only to speak to a psychic for 5 minutes, you can do so or allow the timer to run for as long as you want.
9. Browse Your Psychic's Profile Beforehand
Online psychics tend to have an online profile that displays their work, specialties, experience, and other clients' experiences. In-person psychics might have a website, but they might not be as open with their business as online psychics are.
By choosing to have a psychic chat online, you can trust that you have learned about the psychic and her credentials before the reading.
10. You Join a Spiritual Community
The psychic often has a website or profile where clients meet to have a session. By talking to a psychic online, you are joining a community of spiritually like-minded individuals connecting with the same psychic.
You can enter and form relationships with a collective that shares an energetic wave and frequency that is only amplified when receiving an online reading by your favorite psychic. If you are lucky, there will be a forum where you can discuss and communicate with other customers sharing your experiences.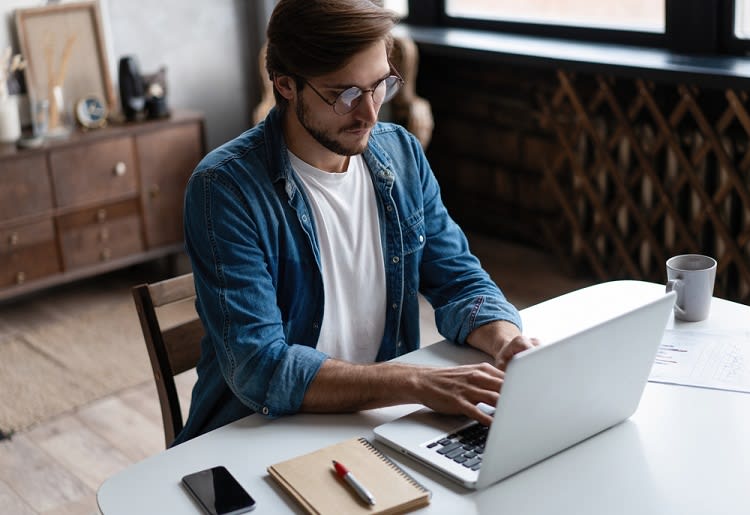 Are You Ready for a Psychic Chat Online?
You can be sure that your experience online will be nothing like it is in person. Online will offer you better freedom, flexibility, and a sense of fulfillment. You can be sure you made the right decision consulting a psychic when reaching out to them online.
» Looking for a psychic to help you on your spiritual journey? Check out our top picks for the best online medium sites, from PsychicCenter to California Psychics.