The home meal kit industry has soared in recent years, as more and more people are realizing how much easier—and more fun—cooking at home can be. Meal kit services plan out unique, interesting, and delicious recipes, designed by people who actually cook for a living. You don't have to wait for inspiration to strike, you don't have to be a talented cook, you don't even have to go to the grocery store.
Sun Basket and HelloFresh have made a splash in the industry in recent years by combining top-shelf produce and proteins with artfully-crafted recipes.
Which one is better for your home? Let's take a look at both to find out.
HelloFresh
Pros
Easy, 6-step recipes that take only 30 minutes

Vegetarian, gluten-free and vegan options

Breakfast available once a week

Premium wines and kitchenware also available
Cons
Only 8 recipe options per week

No desserts available
"Simply delicious meals" that fit your lifestyle. This is the concept behind HelloFresh, which opened in 2011 and is the second-biggest meal kit company in the United States after Blue Apron. HelloFresh lets you build a plan according to your dietary preferences, and unlike some competitors, it can accommodate people looking for vegan, vegetarian and gluten-free options.
HelloFresh believes in keeping things simple, with recipes that only have 6 steps or less, and should only take about a half hour to whip up.
2-person classic plan,
2 recipes/week
$43.95 + $7.99 for shipping
2-person classic plan,
3 recipes/week
2-person classic plan,
4 recipes/week
4-person family plan,
2 recipes/week
4-person family plan,
3 recipes/week
2-person veggie plan,
3 recipes/week
Read the full HelloFresh review

HelloFresh View Plan
Sun Basket
Pros
All produce is organic and top-of-the-line

Recipes to accommodate paleo, gluten-free and vegetarian diets

Flexible memberships - cancel anytime

Recipes designed and inspired by nutritionists and celebrity chefs
Cons
You can't order more than 3 meals per week on classic plan

Some areas of US aren't eligible for delivery

No desserts available
Quality ingredients don't just taste better—they can be healthier and make you feel better too. Sun Basket uses organic produce and sustainably-sourced meats as the backbone of its delicious recipes. And while other companies may be a bit limited with what they can accommodate, with Sun Basket you can find tons of recipes to help you maintain a paleo, gluten-free, diabetes-friendly or veggie diet. You can also search the recipes by meal plans such as mediterranean, pescatarian, quick and easy, and lean and clean.
Read the full Sun Basket review

Sun Basket View Plan
Which Meal Kit Provides a Better Service?
1. Ingredients
With Sun Basket, "keep it clean" is more than just a slogan. The company goes out of its way to use 100% organic, locally-sourced and seasonal produce, 100% of the time. It also uses nothing but antibiotic and hormone-free meat and organic eggs. When it comes to seafood, the company provides wild-caught seafood that has received the seal of approval by the Monterey Bay Aquarium Seafood Watch program (we looked it up, it's kind of a big deal). In addition, Sun Basket partners with trusted farmers and gives back to the community "through Feeding America, local food banks, and employee programs."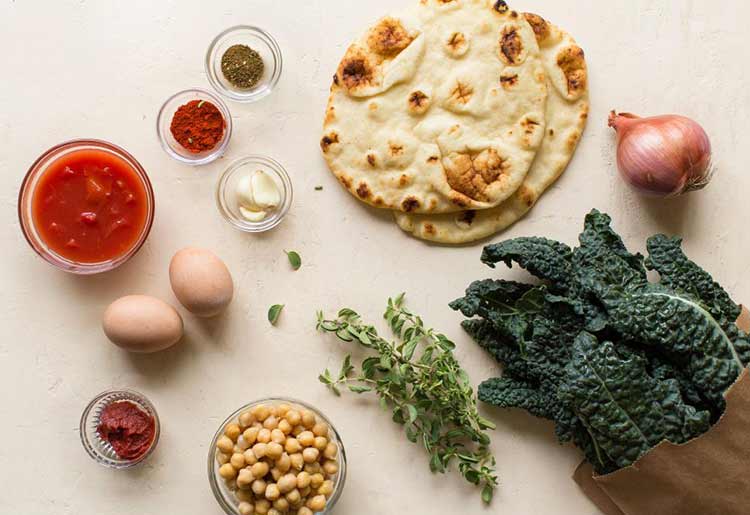 HelloFresh also uses seasonal produce, as well as house-made sauces and spice blends. Its culinary and sourcing teams go the extra mile to make sure that the ingredients provided are environmentally friendly and sustainable—and of course, delicious.
Like Sun Basket, HelloFresh works with providers that are approved by the Monterey Bay Aquarium Seafood Watch, and the meat and poultry provided is selected with a big focus on quality and sustainability as well.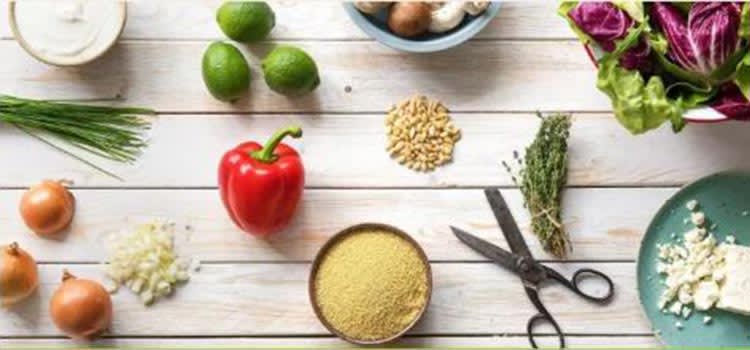 WINNER: Sun Basket
Both companies care a great deal about the product they put out, but with Sun Basket, the fact that the company is focused on being 100% organic gives them the nod here.
2. Value for Money
With Sun Basket you'll pay $11.99 per serving with the classic menu and $10.99 with the family menu. The price doesn't go down if you order more servings per week, and shipping is always $6.99 per order.
With HelloFresh, the per serving cost is a bit lower. You'll pay $9.99 per serving on the veggie and classic plans, and $8.74 per serving on the family plan. The biggest difference here is that with HelloFresh shipping is usually free.
WINNER: HelloFresh
The per serving price difference isn't that significant, but with shipping included, HelloFresh becomes a good bit more affordable than Sun Basket.
3. Meal Selection and Recipe Difficulty
HelloFresh takes easy to a new level with menus that are only 6 steps or less and are designed to take no more than 30 minutes to prepare. Everything is portioned out ahead of time and comes with easy to follow recipe cards.
On any given week you can select from 9 recipes on the classic menu, 3 on the veggie menu and 5 veggie menu options.
Sun Basket is also designed for people who aren't professional cooks but would like to cook more and don't want things to be too complicated. The company really does well when it comes to options, providing 18 meal options per week on the classic menu and 6 on the family menu.

WINNER: Sun Basket
We love the fact that HelloFresh keeps its recipes so simple, but we gave the edge to Sun Basket here because it simply offers more recipe options each week.
4. Environmental Impact
Customers these days care a great deal about the environmental impact of their purchases and the contours of their carbon imprint. Meal kit companies have taken note, and that's especially true for HelloFresh and Sun Basket.
With HelloFresh, your meals come in fully recycle boxes made of cardboard and virgin figer, and every bit of it can be set out with your curb recycling when you're done cooking.
The company also makes sure to use a series of local producers in order to support those who are doing their work in a sustainable fashion.
Sun Basket also uses 100% recyclable packaging and the company's push to use all organic produce says a lot about the priority placed on environmental impact. Sun Basket supports low-impact fishing and farming as well as sustainable crop rotation.

WINNER: Sun Basket
Both HelloFresh and Sun Basket make sure to use all recyclable packaging, but we favored Sun Basket for the focus on all-organic food, as well as low impact and sustainable producers.
5. Flexibility
You know how it is—no matter what, there will be weeks where your plans change at the last minute, especially if you have kids. HelloFresh lets you cancel, pause, or modify your subscription at any time and change orders as long as you give 5 days notice. You can also choose the delivery date that works for you and decide whether to pay by credit, debit, or through PayPal. The company helps you design your meal plan by asking about dietary preferences.
Sun Basket lets you change your plan or cancel it at any time. You can also enjoy some flexibility when it comes to the ingredients in your orders.
WINNER: HelloFresh
Both companies know that life is full of surprises, but we really liked how HelloFresh has so many different types of recipes that can meet dietary preferences like Paleo, vegan, and gluten-free.
And the Kit to Try Is...
Both Sun Basket and HelloFresh are great ways to get into the best meal delivery service industry and start having fun cooking at home. While both companies have put a great emphasis on using top notch ingredients and unique, tantalizing recipes, we gave a slight edge to Sun Basket in this battle.
You might also like:
smoothie delivery service / best vegan meal delivery

Sun Basket Start Cooking