It can be hard to maintain the motivation to cook homemade meals regularly when you live alone and do not have to support a partner, child, or family member. In this situation, it's easy to rely on fast and processed food, and your diet quality can suffer. That's where meal delivery services come in.
Even though most services require you to order two or more servings per delivery, these extra portions can be made into more meals throughout the week, eliminating the need for meal prep.
We tested and reviewed the top 10 best meal delivery services for singles to help you choose the right one for you.
Our Best Meal Delivery Services for Singles in 2023
A Closer Look Into Our Best Meal Delivery Services for Singles in 2023 - Quick Reviews:
1. Factor
Ready-to-eat food for every meal of the day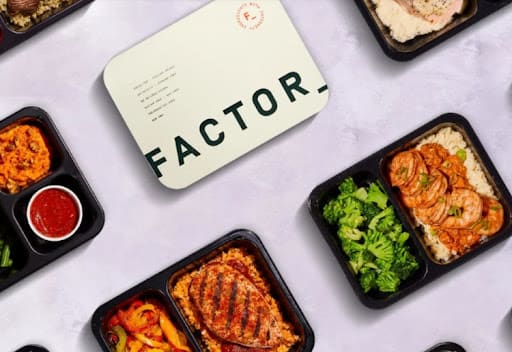 Best for: Best meal delivery service for singles overall
Price Per Meal: Starting at $11
Special Diets: Keto, low-calorie, vegan, vegetarian, high-protein
Meal Frequency: Up to 18 meals per week
Factor is a great service for singles who want home-delivered meals that require minimal cooking skills and require no preparation. Since you can order up to 18 meals for one per week, you could use Factor to take cooking completely off your plate for six consecutive days. You can choose single-serve meals tailored for a wide variety of dietary needs, and easy snacks and smoothies are also available to add to your order.
My favorite feature is that Factor even lets you schedule a free 20-minute nutrition consultation with a registered dietitian if you have any questions about nutrition.
Why We Chose Factor: Ready-to-eat meals catering to a wide range of diets, with a free nutrition consultation to get your questions answered.
Pros:
Nutrition coaching available
Humanely raised chicken
Add-ons like snacks and smoothies available
Cons:
Fat needed for some keto meals
Not allergen-friendly

Factor Visit Site
2. Home Chef
Healthy meals you can cook in an hour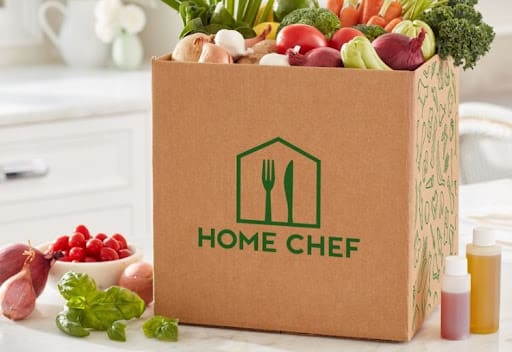 Best for: Learning how to cook chef-quality meals at home
Price per meal: $7-$18
Shipping: $10.99
Minimum Delivery Amount: Four meals/week
For someone who's eating solo but wants to learn how to start cooking healthy meals, Home Chef provides a large variety of menu options. The meals range from simple classics to my favorite, the Culinary Collection, which allows singles to treat themselves to fancier meals like a steak dinner or grilled mahi mahi.
I particularly appreciated that military, first responders, healthcare workers, and teachers can enjoy a discount on every Home Chef box. You even have the option to order desserts, beverages, and a la carte proteins to keep your freezer stocked on days you aren't getting a box.
Why We Chose Home Chef: With its large range of menu options and discounts available for some professions, Home Chef is a great option for singles that have time to prepare a gourmet meal.
Pros:
Beginner-friendly recipes
20 menu options weekly
Individual foods available
Cons:
Highly variable delivery times
Meals can take an hour to prepare

Home Chef Visit Site
3. HelloFresh
Choose from a wide variety of meals & menus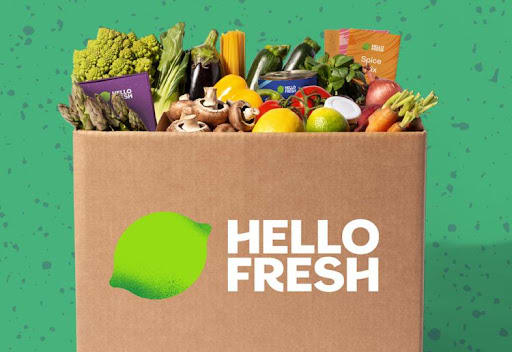 Best for: Pescatarians
Special Menus: Family-friendly, low-calorie, vegetarian, pescatarian
Price Per Meal: Starts at $7.49
Minimum Delivery Amount: Four meals/week
What makes HelloFresh one of the most popular meal kit services on the market right now for singles is its variety of meals to choose from. Even if you adhere to a special diet like vegetarian or carb-conscious, I found that there's a lot to choose from. In my experience it's also not common to find a service that caters to pescatarians, so if you are a fish eater, this is the service for you.
You can easily choose and customize your Hello Fresh meals on the go with its app. Meals come with detailed instructions and require some home prep, but should be ready within an hour, so I'd say there's a lot to like here.
Why We Chose HelloFresh: Lots of low-cal options available and more dietary preferences available than for similar services—perfect for health-conscious or pescetarian singles.
Pros:
Mobile app ordering
Low-calorie options
Wide variety of recipes
Cons:
Lots of kitchen equipment needed
No vegan menu

HelloFresh Visit Site
4. Magic Kitchen
Heat-and-eat meals for those with chronic conditions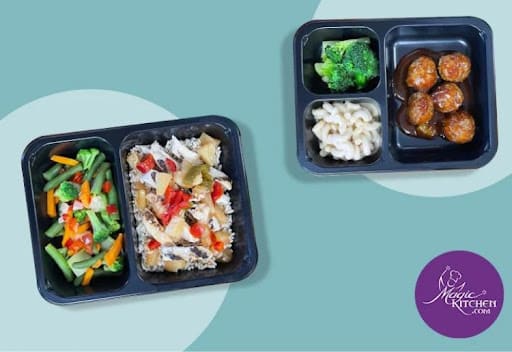 Best for: Therapeutic diets
Price Per Meal: $10-$14.50
Special Diets: Diabetes, dialysis, chronic kidney disease, low sodium
Delivery: Starts at $18.95
Magic Kitchen is convenient for anyone, but busy singles with medical conditions that require special nutritional needs may find it especially useful. With Magic Kitchen, you can take one more worry off your plate with heat-and-eat meals that provide nutrition specific to various chronic conditions.
Also, I loved that the service offers a subscription and auto-ship option so that receiving meals will be more convenient for you. You can tell Magic Kitchen about your dietary needs and either select your own meals or have Magic Kitchen select them for you and deliver them weekly—ideal for busy singles.
Why We Chose Magic Kitchen: An ideal choice for singles with restricted diets due to certain medical conditions.
Pros:
100% money-back guarantee policy
Discounted subscription plans available
Ability to create custom menus
Cons:
Not recommended for food allergies
Shipping can be expensive

Magic Kitchen Visit Site
5. Fresh N Lean
Organic meals for healthy diets, ready in three minutes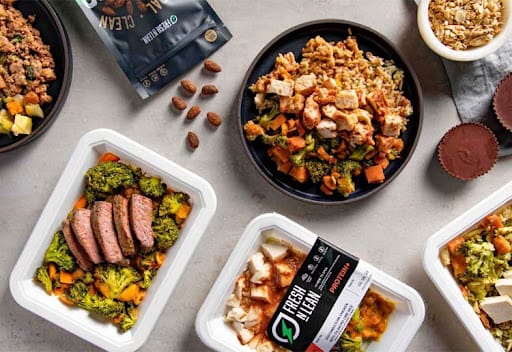 Best for: Fitness enthusiasts
Price per meal: $9.99-$15.99
Special Diets: High-protein, paleo, keto, vegan, and low-carb vegan
Minimum Delivery: Five meals/week
Active singles who require special, high-protein diets will find Fresh N Lean an excellent delivery service for their busy lifestyles. Dinner can be served in three minutes—no cooking is required on your part. I really liked that you choose which meals you want covered by your plan—any combo of breakfast, lunch, and/or dinner—for either five or seven days a week.
There's an extremely wide variety of diets to choose from, all of which support healthy and active lifestyles. Shipping is always free, and there's the option to order bulk proteins or veggies if you want extra servings. Plus, meals are organic with no preservatives.
Why We Chose Fresh N Lean: Meals are organic and microwaveable, meaning active singles can be sitting to eat a healthy dish in just three minutes.
Pros:
Meals are never frozen
Free shipping
Food is ready in three minutes
Cons:
Minimal customizability of meals
Must email or call to make plan changes

Fresh N' Lean Visit Site
6. Fresh and Easy
Meals in 15 minutes or less, even for gluten-free diets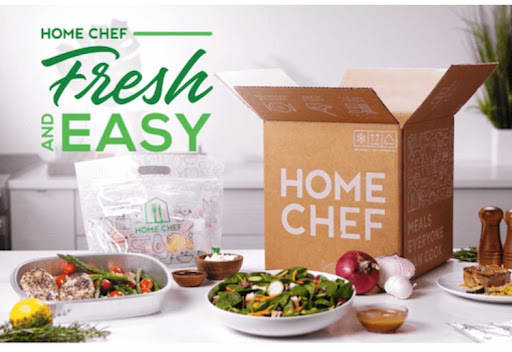 Best for: Gluten-free diets
Price per meal: Starting at $9.99
Minimum Delivery: Four meals/week
Delivery: $8.99-$13.99
Fresh and Easy is the quicker version of Home Chef. With the pre-prepared ingredients, busy singles can cook a freshly cooked meal for one in only 15 minutes. The signup process is simple, and I really appreciated that you don't need a lot of kitchen equipment to put your single-serve meals together. The more meals you order, the cheaper shipping will be.
In contrast to similar services, Fresh and Easy offers gluten-free and wheat-free options. All meals come in oven- and grill-ready containers, so all you have to do is grill or bake, then discard the packaging and enjoy.
Why We Chose Fresh and Easy: Make home-cooked meals in half the time of other services, with minimal prep and equipment.
Pros:
Minimal kitchen equipment required
Easy signup
Meals come in oven-ready containers
Cons:
Meals capped at six per week
No organic options

Fresh and Easy Visit Site
7. Green Chef
A USDA-certified organic meal kit company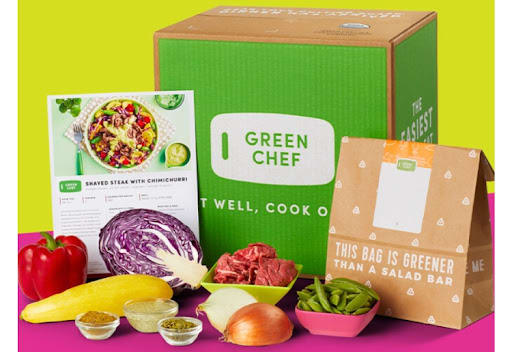 Best for: Organic meals
Special diets: Keto, paleo, vegan, gluten-free
Minimum Delivery: Four meals/week
Price Per Meal: $11.99 - $13.49
A unique aspect of Green Chef is that all of its meals are organic and prepared in a kitchen regulated by the FDA. Eating foods that lack GMOs and harmful pesticides can be difficult—and particularly pricey for singles—but not with Green Chef. It's great that ingredients are also locally sourced, so you can support local farmers and enjoy produce that has been recently harvested.
Though cook times can be lengthier than for single-serve meals found in similar meal kits, in my view you'll find the chef-selected recipes delicious enough to make it worth your while.
Why We Chose Green Chef: Certified organic meal delivery service that prioritizes nutrition over weight-loss goals.
Pros:
Environmentally friendly packaging
Many options for lifestyle diets
Locally sourced ingredients
Cons:
Cook times can be lengthy
Pricier than similar services

Green Chef Visit Site
8. EveryPlate
Affordable and unique home-cooked cuisine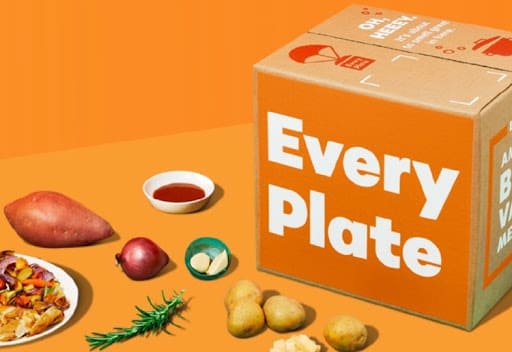 Best for: Tight budgets
Price per Meal: Starts at $4.99
Minimum Delivery: Five meals/week
Delivery: $9.99
A service that delivers weekly meal kits with prep times of 30 minutes or less, EveryPlate is an ideal service for singles with a taste for freshly cooked, elevated cuisine like Sweet Umami Beef Bowls with Pickled Cucumber & Horseradish Aioli—one of my favorites.
Even though the fixed weekly shipping fee of $9.99 is higher than most other meal delivery services, and there are few options for those with special diets, I'd argue the price per meal is much more affordable than the market average, making EveryPlate a good option for singles on a budget.
Why We Chose EveryPlate: Affordable, chef-quality meals for singles with a taste for the finer things in life.
Pros:
Cheaper than similar services
Recipes have six steps or fewer
Large portion sizes
Cons:
Special diet selection is limited
Pricey shipping

EveryPlate Visit Site
9. Veestro
The only 100% plant-based meal delivery service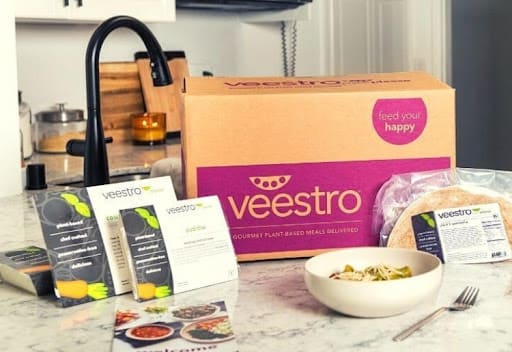 Best for: Vegans and vegetarians
Price per meal: $9.90-$12.82
Minimum Delivery: Four meals/week
Delivery: $7.95-$12.95
Veestro is THE choice for single vegans without the time or energy to craft delicious plant-based meals that meet their nutritional needs. Weekly subscribers get free delivery on orders, and you don't have to worry about over- or undercooking your veggies—these meals come pre-cooked, and many can be microwaved.
The high-protein options on the menu help acknowledge a nutrient most vegans and vegetarians come up short on, a feature I found very helpful. Additionally, the inclusion of nutrition facts right on the packaging lets you know the facts and make sure you're getting enough nourishment.
Why We Chose Veestro: Nutritious, high-protein plant-based meals that require no prep or cooking, plus free shipping—perfect for vegan and vegetarian singles.
Pros:
Nutritional facts provided
Free shipping on weekly deliveries
High-protein options
Cons:
Not all meals microwavable
Not many breakfast options

Veestro Visit Site
10. Blue Apron
A wide variety of chef-quality meal kits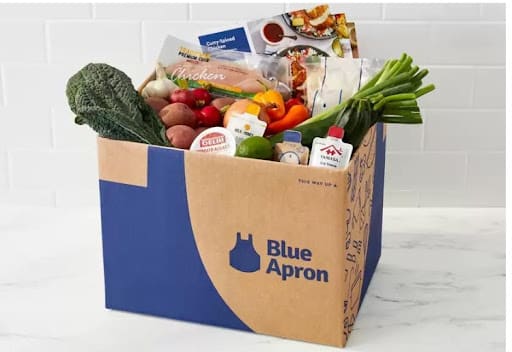 Best for: Foodies
Price per meal: Starting at $7.99
Menus Offered: Wellness, family-friendly, chef's favorites, veggies, fast & easy
Minimum Delivery: Four meals/week
If you're a single who already knows your way around the kitchen and is looking for a consistent choice of dishes that are fancier than you can find in other meal delivery kits, try a box for one from Blue Apron. It offers 22 single-serve recipes to choose from every week, but note that it doesn't have many options for individuals on special diets.
It also offers cooking tools, cooking accessories, and—my favorite feature—wine bundles to go with your meals, so you can pick the perfect pairing every time. The boxes do come with lots of plastic packaging, but the variety and ease of cooking your own meals can be worth it.
Why We Chose Blue Apron: Exciting recipes for singles with cooking experience and an additional wine service to help you pair your meal with the perfect drop.
Pros:
Humanely farmed protein
Optional wine service
Restaurant-quality meals
Cons:
Limited options for special diets
Lots of packaging

Blue Apron Visit Site
Our Methodology: How Did We Choose the Best Meal Delivery Service for Singles?
Our team found that all of these services excelled in convenience, value, efficiency, and potential for saving time.
We rated the best meal delivery service for singles based on criteria we considered to be specific to single-person households:
Ease of ordering
Range of single-serve menu options
Affordability
Subscription flexibility
Quality of ingredients
Complexity of prep and cooking
Range of dietary restrictions catered for
What Is Single-Serve Meal Delivery and Why Should You Consider Using It?
Single-serve meal delivery services are meant to ease meal prep and meal planning for a single person by delivering either pre-cooked meal portions or kits that make it easy to prep and cook meals. There are plenty of meal services available that cater to families and children, but single individuals may need more convenience, since they are primarily responsible for grocery shopping and meal preparation themselves.
Though some services are not truly single-serving, in that they don't allow you to order less than two portions, using those portions as a lunch and a dinner could still fit the needs of busy singles who want meal delivery.
If you are a single adult who does not have an additional set of hands to help you with your household chores, you may want to consider getting a meal delivery service so that you do not have to cook every meal every single day in order to stay healthy.
What Are the Advantages of Using Single-Serve Meal Delivery?
Convenience
To keep a nutritious diet and save money, making your own meals is one of the most obvious solutions. However, for singles, this isn't always realistic due to the lack of ability to delegate the cooking to anyone else. Meal delivery services can remove this obstacle to better eating habits for single adults.
Personalization
Many meal delivery services offer customized meal plans. One of the advantages of being a single adult who provides food for themselves is that you don't have to take anyone else's taste preferences into consideration when choosing your meals for the week. Plus, many meal kit services offer easy ways to find meals that fit your unique diet, such as low-fat, low-carb, or vegan options.
Develop Cooking Skills
Learning how to be comfortable in the kitchen can make the task of providing nutritious food for oneself less daunting. With meal kit deliveries, you have the opportunity to expose yourself to different types of meals and cuisines and build a library of healthy recipes you would like to cook on your own in the future. Most come with simple instructions and repeat tasks that make it easy to learn.
How to Choose the Best Meal Delivery Services for Singles to Fit Your Needs
There are a few key factors to consider when choosing a meal delivery service for yourself as a single person.
Cooking Skills
When choosing the best meal delivery service, you should factor in how confident you are in your cooking skills. If you don't have much kitchen equipment or don't feel comfortable cooking a meal that could take an hour to prepare, you may want to steer clear of meal kits and focus on services that send you ready-to-eat meals.
Diet Preferences
If you adhere to a diet that requires restricting certain foods, whether for health or personal reasons, you have to take extra care to plan meals carefully. Special diets can result in malnutrition and even nutrient deficiencies if not planned carefully. If this applies to you, pick a meal delivery service that can adhere to your diet and do the meal planning for you.
Schedule
If you have some extra time at home, you may benefit from a meal kit delivery that can help you make homemade meals in a few simple steps. If you have a very busy lifestyle, you'll want to choose a service that either offers premade meals or meal kits that contain pre-prepped ingredients.
Delivery Size and Timing
Frequency of meal delivery, and how many meals come at a time, is an important factor to consider. Some services deliver a single portion for multiple meals per day, while others will deliver fewer meals with more than one portion each. Check out several options to find portions and frequencies that fit your needs.
Since singles live alone, having someone present to receive meals during working hours can pose a challenge. Look for meal delivery services that let you schedule when your meals arrive. Even if you can't be around to bring them in right away, they are usually insulated to keep your ingredients safe for a few hours.
What You Need to Know Before Choosing a Meal Plan for Singles
Most meal kit deliveries do not allow you to order single meals. If you plan on cooking in bulk so that you can eat throughout the week, you may not have an issue with this, but make sure to check out the delivery options for the kit you select so you can plan around your needs.
If you decide to go with a meal kit option, make sure to have all the right kitchen equipment in your home before ordering. Plus, many meal kit services expect you to have basic ingredients such as olive oil and salt at home.
And, if you need a lot of variety to get the most out of your meal delivery service, you should scan the menu of the service you are considering to make sure there are enough options to find something that you would enjoy eating week in and week out.
How Much Do Meal Delivery Services for Singles Cost?
The meal delivery services we reviewed vary widely in cost. Prices depend on how many meals you order throughout the week and whether shipping is free. Most services also offer a significant discount for first-time users.
Out of the services we tested, you can expect to pay anywhere from $4.99 to $19 per meal, not including the price of shipping. You can likely expect the price per meal to be slightly higher if you prefer to eat meals that are organic or plant-based.
Bottom Line
Single-serve meal delivery is easier to find now than it was five years ago and it's not difficult to see why. We'd all like a delicious, nutrient-dense home-cooked meal every day, but this is not always easy, especially if you live alone.
Meal delivery services can ease the burden of meal planning, prepping, grocery shopping, and cooking all at once. Scheduling nutritious meals a week in advance to arrive exactly when you expect them makes healthy eating easier. With all the options we've reviewed, you should be able to find a meal service for your budget, prep time needs, and dietary considerations.