♦ 5 min read ♦
Add in having a diabetic child that's a picky eater or a spouse with certain food preferences, and you've got yourself one heck of a task.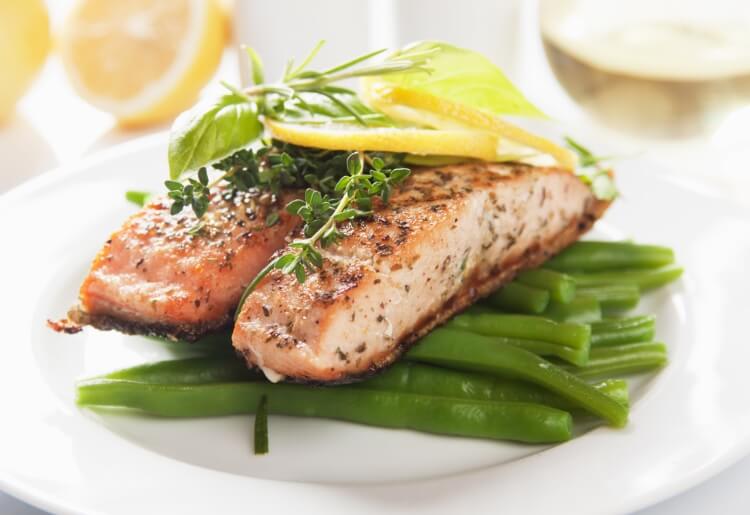 Importance of a Diabetic Meal Plan
For starters, a diabetic meal plan can help you not only control your blood sugars, but manage your weight, and control other risk factors often associated with diabetes like heart disease and high blood fats. Diabetic meal plans can help you stay on top of your health by managing your food intake and calorie count.
A good diabetic meal plan should be nutrient-rich and as low in fat and calories as possible. The main components of a good diabetic diet are fruits, vegetables, and plenty of whole grains. Essentially, it's about eating healthy foods and sticking to a regular eating schedule.
There are many recipes out there that are specially crafted for diabetic diets. These recipes are often low in carbohydrates, as carbs are the foods that get broken down into sugars and raise your glucose levels. Since calorie counting, carb counting, and sticking to a diabetic meal plan can be tough, many people turn to meal delivery services to take the stress off.
Why a Diabetic Meal Delivery Service is for You
Turning to meal kit services helps keep your dinners and diet new and exciting, and allows you to save time on grocery shopping. When using a meal deliveries for diabetics service, you will quickly see that living with diabetes doesn't have to mean constantly feeling hungry or deprived of certain foods.
Frozen vs. Fresh for Diabetics
People are often stuck between choosing the right meal kit service for them, and go between frozen and fresh ones. Fresh meal kits can be better for diabetics because fresh produce, meats, and poultry contain more nutrients than frozen.
We'll explore the top 5 services to help you find the diabetic meal delivery program that's right for you.
1. Home Chef
2, 4, or 6 serving offerings at $9.95 per serving

Free shipping on orders over $45

$10 for shipping on orders less than $4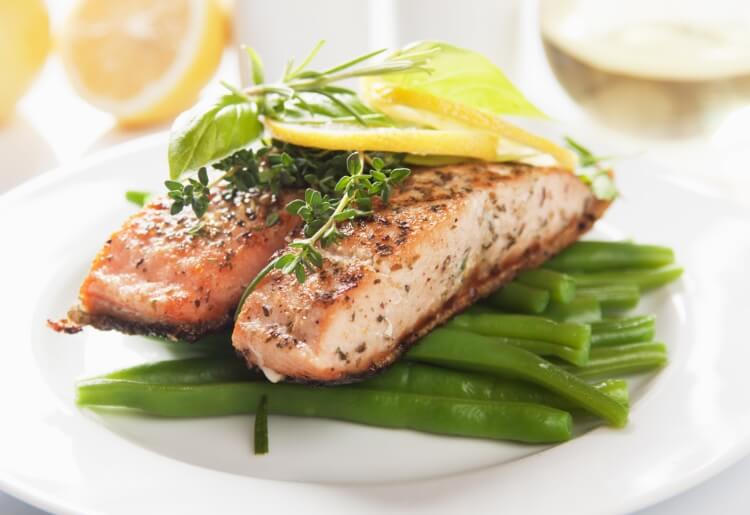 Home Chef is one of the most diabetic-friendly meal services on the market. It categorizes its recipes so that anyone, no matter their dietary restriction, can find recipes suitable for their eating habits. This is great for diabetics as some of its main categories include low calorie, low carb, and dairy-free. Another differentiating factor between Home Chef and other meal kits, is that it has a diverse and delicious smoothie section. This is great for diabetics, as you can satisfy your sweet tooth with natural sugars. The company also has a taste profiling feature that sends you ideal meals for your dietary needs that are based off of your past recipes.

Home Chef Visit Site
2. Sun Basket
Classic plan feeds 2 or 4 people at $6.16 per serving

Family plan feeds 2–4 people at $6.62 per serving

$6.99 for shipping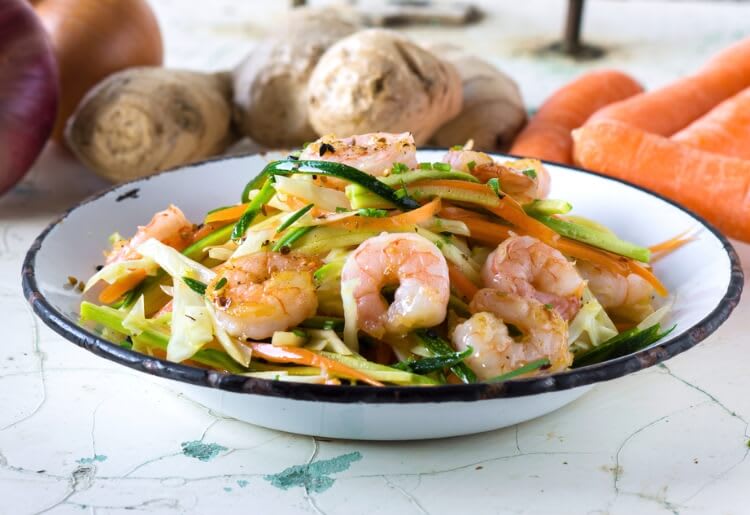 This meal kit service emphasizes flavorful meals, sustainability, and most importantly, clean eating. Sun Basket only uses organic and fresh produce in its kits, which is a necessity for diabetic diets. Additionally, all of its recipes are developed by an award-winning chef and are nutritionist-approved. It has a large variety of recipes that are suited for diabetics, and even has a vegetarian category that uses beans and other plant-based proteins as the main ingredient. Some of its most popular recipes that are ideal for diabetic meal plans include salmon and quinoa bowls with wilted greens and citrus dressing, and steak and charred vegetables with basil and lemon. Diabetic or not, Sun Basket's fresh recipes will have your mouth watering at the sound of "dinner."

Sunbasket Visit Site
3. HelloFresh
Veggie plan feeds 2 people at $6.66 per serving or 4 people at $8.32 per serving

Classic plan feeds 2 people at $4.99 per serving or 4 people at $8.32 per serving

Family plan feeds 4 people at $6.24 per serving

Free shipping on all plans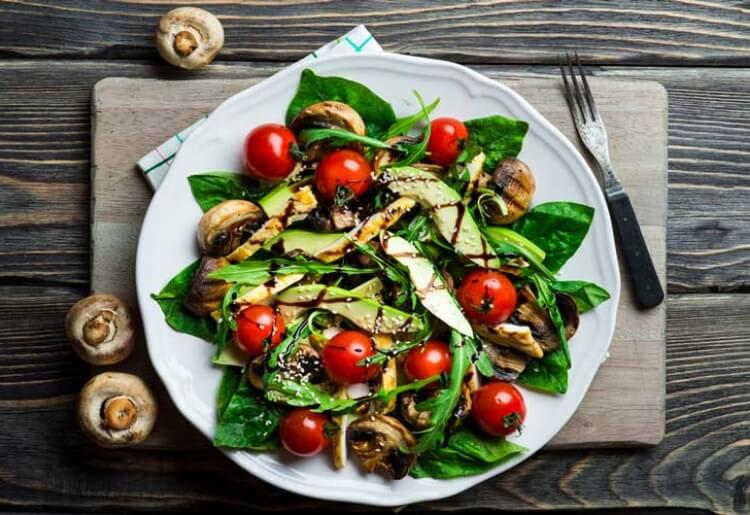 HelloFresh's vegetarian, gluten-free, nut-free, and vegan recipe options make it a great service for diabetics. When browsing recipes for the week, you get to see pictures and read a snippet about the tastes and flavors of individual dishes, and also view the nutrition facts for each recipe. This is especially useful for sticking to a diabetic diet meal plan, as you can see the carbohydrate, fat, and protein count of each dish. HelloFresh also has a specific "fit plan" that offers 650 calorie meals.

HelloFresh Visit Site
4. Martha & Marley Spoon
2-person plan at $9.00 per serving

2 meals per week plan starts at $18.00 per week

4 meals per week plan starts at $46.00 per week

Free shipping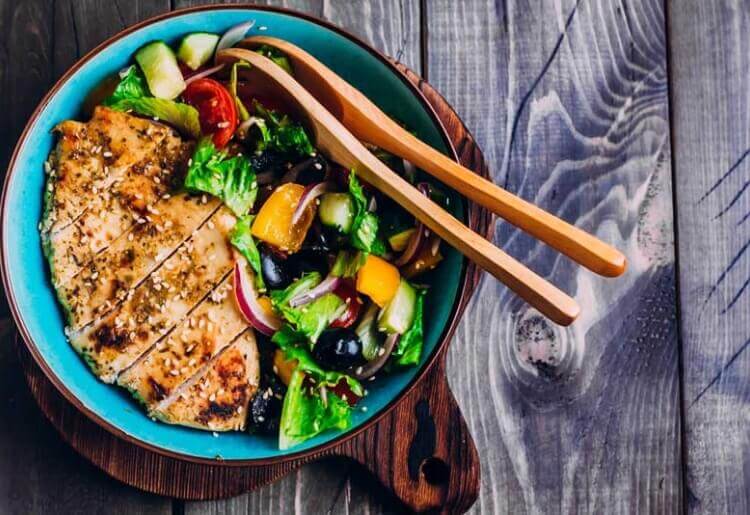 With Martha & Marley Spoon, you can choose from 10 separate recipes per week, all of them taken from the recipe book of Martha Stewart, and featuring top quality ingredients sourced from trusted providers.
If you're watching your sugar intake, you'll be happy to know that the recipes are arranged with labels such as "low calorie" and "low carb." The nutritional facts are displayed in detail so you can keep track.
And the taste? With high-quality ingredients and some of the most interesting recipes in the meal kit industry, you're in good hands.

Martha & Marley Spoon Visit Site
Fill Your Body With the Best
Living with diabetes doesn't have to mean hungry days or boring meals times. Learning about diabetic-friendly meal plans is the key to staying on top of your health and ensuring you maintain proper blood sugar levels. A diabetic meal delivery program, like the ones mentioned, help make sticking to a diabetic diet easy, convenient, and hassle-free!