This time of year, when we are all craving comfort food—things like chili or pot roast with potatoes, carrots and celery—the crock pot can be our best friend. Add a few fresh herbs on top as you plate it and you're in for a made-at-home meal as good as grandma could make.
Crock pot cooking saves you time, energy, effort and money and these slow-cooked meals are economical. You can buy a crock pot for under $20 and they are super practical if you're cooking for a large family or hosting an event. You can even make meals in the crock pot and freeze them to warm up later on, so it's a great tool for meal planning or for when you don't plan and need to grab something to quickly heat up. You can then just reach into the crock pot meal freezer stash.
1. Slow Cooker Garlic Parmesan Chicken Stew
Chicken is a healthy protein that will fill you up on a cold winter's day. This recipe from thereciperebel.com is like a next-level soup loaded with your favorite veggies—celery, onion, carrots and baby potatoes—in a creamy, cheesy broth. Top with a few fresh herbs as you plate it and you're in for a made-at-home meal as good as one that would be much more labor intensive. Serve with some crusty, fresh bread to soak up every bit of that delicious broth.
2. Sausage and Spinach Lasagna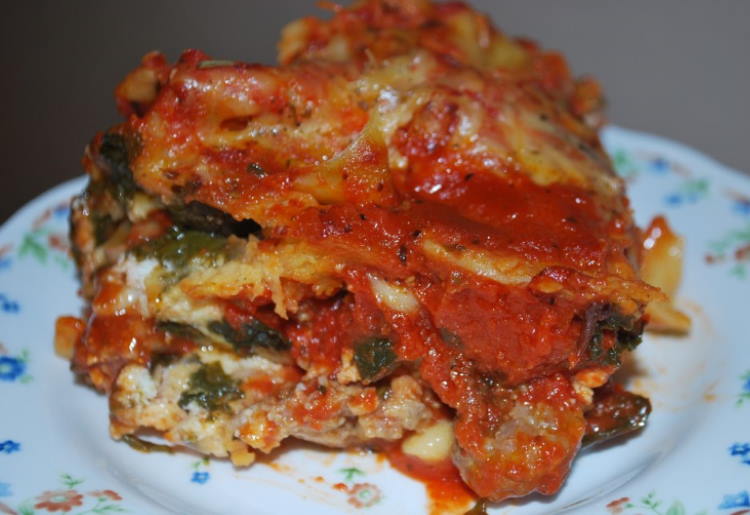 Once you make lasagna in a crock pot, you will never go back to the old way of boiling noodles for each layer. In this crock pot recipe from chicagofoodiesisters.com, there's no boiling needed. With the slow method of cooking and all the liquid enclosed in the crock pot, the noodles come out perfectly tender. Making this dish is easiest in a casserole-shaped crock pot, which you can find at several large retailers or online outlets for around $45. It can also be done in the oval ones, but you just have to do a little more work in breaking noodles for correct placement. Layer as you normally would and set your crock pot to high and in a couple hours dinner is ready to go.
3. Olive Garden Crock-Pot Chicken and Pasta
This is a dish that has blown up on TikTok in recent months. It's no wonder why it has become so popular. There are just a few ingredients and it's a true "dump and forget" meal with just chicken breasts, cream cheese, parmesan cheese and Olive Garden dressing, with pepper to taste. This recipe post comes from twosouthernsweeties.com. After a few hours in the crock pot, it will fall apart. You just shred it and pour it over cooked pasta and you have a delicious meal that no one would guess was so effortless.
4. Ultimate Slow Cooker Pot Roast
Is there any better comfort food than a pot roast, accompanied by hearty chunks of potatoes and carrots in a thick gravy? Probably not. It's the ultimate in comfort food. This one that was posted by private chef dinnerthendessert.com is a family classic and it couldn't be any easier or more delicious. Throw this together in the morning and the smell will fill the house throughout the afternoon and you'll have dinner ready to go after work.
5. Southwest Chicken Chili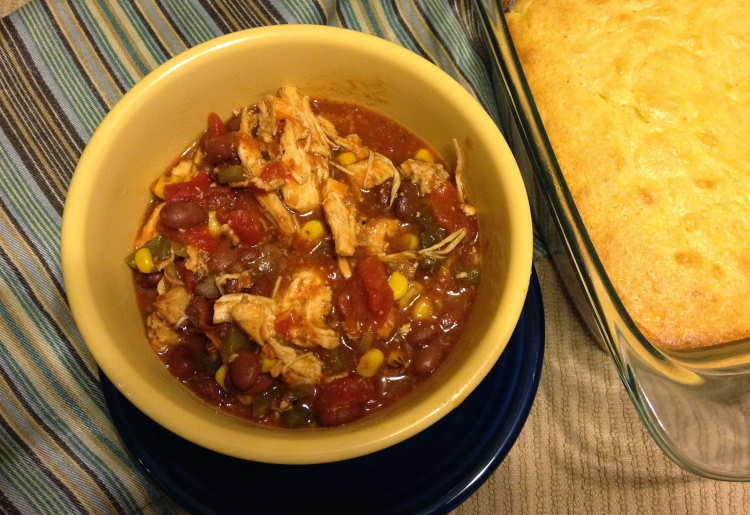 Crock pots may be most closely associated with that food most closely associated with football season and fall weather: Chili. There are so many variations of this warm, satisfying dish. Some like it spicy. Some like a vegetarian version. Some load it up with ground beef or venison or sausage or steak or brisket. This adaptation from chicagofoodiesisters.com includes chicken and has a southwestern flair. The best thing about chili is that there are no rules. You can take other recipes and build on them to suit your tastes. This one is no exception.
6. Crockpot Buffalo Chicken Dip
This is a must for any football viewing party. If you like hot stuff, you have to make this dip. It's an appetizer that will for sure score a touchdown! Chicken, cheeses, hot sauce and a couple seasonings are all you need to make the dip. fifteenspatulas.com suggests serving it with tortilla chips or celery. You can also tailor it easily to your level of heat tolerance and you can go for some really fiery stuff and add in some ghost pepper sauce or other intense flavors.
7. Crock Pot Pulled Pork
This is one of the easiest and best ways to prepare pulled pork. The low and slow way of cooking it in your crock pot ensures a final product that falls apart and you can spice it up in whatever way you'd like. thecozycook.com adds liquid smoke, apple cider vinegar and chili powder among it's ingredients, but if you want to go really easy, all you have to do is put your pork in the crock pot with a little water on the bottom and a bottle of your favorite barbecue sauce. Selecting a nice rub, though, or making your own with a combination of your favorite spices, can really make a difference. Once it cooks, shred it up with a couple forks, scoop it onto a bun, add a little coleslaw on top and call it a day.
8. Crock Pot Mashed Potatoes
Making mashed potatoes from scratch can be tedious and time consuming. However, using a crock pot can help you cut down a little bit on steps (no need to remove them from the crock to mash them) and then you can simply turn the dial down to the "warm" setting after you prepare them and they'll stay hot until it's time to eat. Follow the instructions from thekitchn.com to make a big batch of this simple, but satisfying side to any meal.
9. Crock Pot Pepper Steak
Chelsea from chelseasmessyapron.com has a recipe for this yummy Asian-inspired meal that is a perfect way to fill a hungry tummy in the colder months. With a mix of sauces, seasonings and healthy fresh and canned veggies to go with strips of top sirloin, it's a blend of flavors that meld so well. Finish it off by scooping over a scoop of steamy rice and you're good to go.
10. Crock Pot Pineapple-Ginger Glazed Ham
Ham is not all that hard to cook on it's own. It's not a complex dish that needs a lot of ingredients to prepare. But in using a crock pot, you are able to infuse a lot of flavor as it slowly marinates on a low temperature. The glaze used in this recipe from life-in-the-lofthouse.com includes cloves, ginger, pineapple juice and maple syrup. You could serve it up with a salad and sides or even add some sliced carrots or green beans to soak up the same flavors as they cook (and save the step of preparing them separately).
Easy, Economical and Tasty
Consider trying out some of these ideal winter slow cooker meals that will save you time and money and provide a nutritious homemade meal with very little cleanup. Note: if you have never tried crock pot liners, they are life-changing!
Cut back on the take out food and stay at home to learn the tricks of being a crock pot master. There's not an easier way to cook than dropping all of your ingredients into one pot and walking away—and returning later to an amazing aroma and a meal that is ready to eat.
You may also like:
Best Meal Delivery Services for No-Hassle Healthy Meals at Home