Home warranties can be transferred from seller to buyer, but home improvements can also give sellers an edge in the competitive real estate market. Even small-scale home improvement projects will bring you closer to the highest possible return on your investment. Zonda's 2022 Cost vs. Value report states that the average return on investment after home improvements is 58.93%.
This article highlights some of the most professional and easy DIY projects that can enrich the value of your home. Let's take a look.
1. Add a Fresh Coat of Paint
First impressions matter. Whether you're just repainting or trying a brand new color, any prospective buyer will appreciate walking into a elegantly painted home. This budget-friendly DIY improvement project gives your house a new look and increases its value.
To paint your home, you'll need paint, along with basic tools such as a roller, paint tray, drop cloths, painter's tape, and a ladder.
Tip: Before painting, clean and prep your walls, tape the edges and doorways, and apply a few even coats of paint.
2. Level Up Your Lighting Game
Updating your light fixtures is a simple yet effective way of making your house more attractive to prospective buyers. A clean, modern fixture that delivers good light has the potential to elevate a space.
You can also improve the general lighting of your home by cleaning skylights, opening windows, and switching to lighter curtains.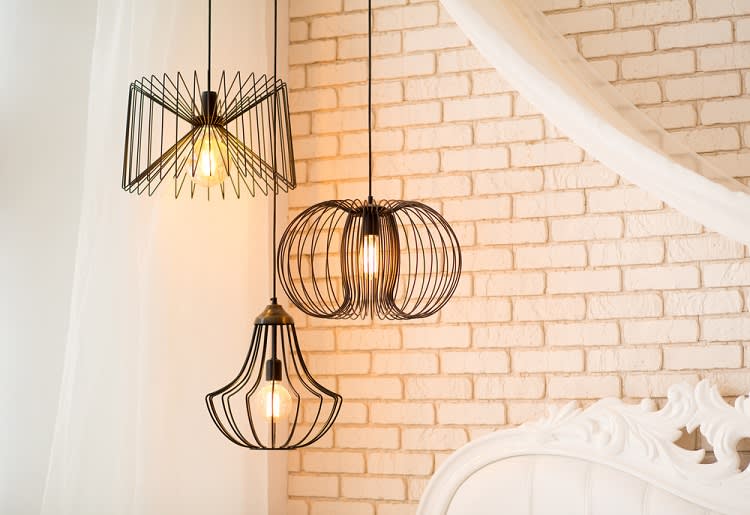 3. Upgrade the Closet
Reorganizing your closet isn't only about neatly arranging your clothes but also repairing damage, repainting, and fixing any unstable shelves or jammed drawers. Maximizing your closet space is always a good idea, and a good-looking closet may even motivate buyers to take the plunge and purchase your house.
Tip: If your closet is on the smaller side, add a few hooks inside for extra hanging storage.
4. Remove Carpet
One of the best ways to give your house a modern, timeless look is to remove the carpet. Usually tile, hardwood, or concrete are hidden underneath. Hardwood and tiled floors are easy to maintain and can showcase the beauty of your home to prospective buyers.
Although it may seem complicated, removing your carpet is something you can do alone in very little time. Start by clearing all the furniture in the room. Then, put on some gloves, grab the edge of the carpet with pliers, and pull.
5. Give the Bathroom Walls a Makeover
Luckily, you don't need to do a full remodel to achieve a beautiful bathroom—give the walls a little TLC.
Doing a little makeover on the walls is a great way to upscale your bathroom, increase the value of your home, and attract buyers without breaking the bank. Upgrade your bathroom walls with fresh paint, tiles, or brightly colored wallpaper.
6. Paint Your Front Door a Fun Color
According to Zillow, a colorful front door could increase your house's value by $6,500, so don't underestimate its power. Painting your front door an attractive color could seal the deal for a prospective buyer.
Start by cleaning the door and removing the hardware. Next, sand the wood with light sandpaper and prime it. Lastly, apply a few thin coats of paint in an eye-catching color.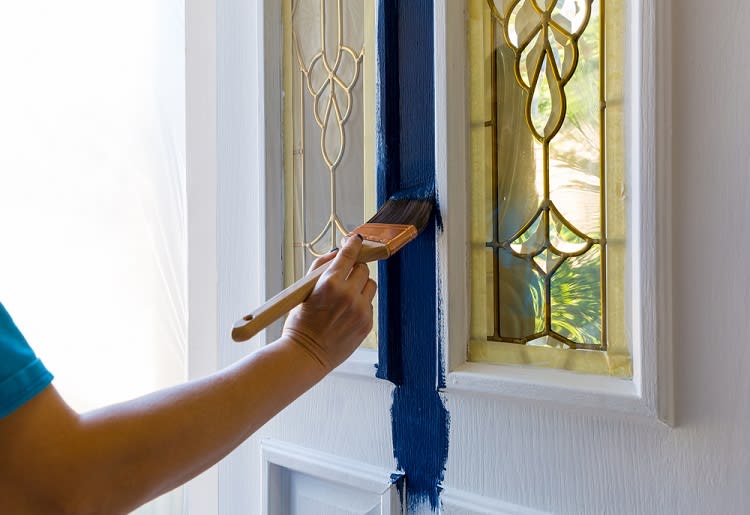 7. Restore Worn-Out Hardwood Floors
If you have an old house, some parts of your hardwood floor may look worse for wear. This can be unappealing to a prospective buyer, reducing the value of your home.
Restoring hardwood floors is easier than it seems. Simply fill any holes and cracks with wood filler, sand the floor, and apply your choice of sealer or stain.
8. Spruce Up Your Kitchen Cabinets
The color of your cabinets dramatically affects the appearance of your kitchen. Luckily, you can give them a makeover without totally replacing them. Spruce them up with paint or attach new handles. This transformation is affordable and super easy to do yourself.
A pleasing kitchen with cabinets that look good as new is sure to add value to your house.
9. Keep Your Garden Neat
Spend some time taking care of your backyard. Your garden is often the first thing a potential buyer sees, so it should be in great shape. Remove those unsightly weeds and plant flowers or shrubs around your home. You can also add some decorative furniture.
10. Upgrade Your Kitchen Appliances
Buyers are often attracted to new and modern kitchen appliances. It may be a good idea to invest in a reliable stove, oven, or dishwasher that can be included in the sale of the house. This will increase the value of your home. Just get a good home warranty to cover these appliances until your dwelling sells.
If you can't afford to buy new ones, try thoroughly cleaning or repairing the ones you have.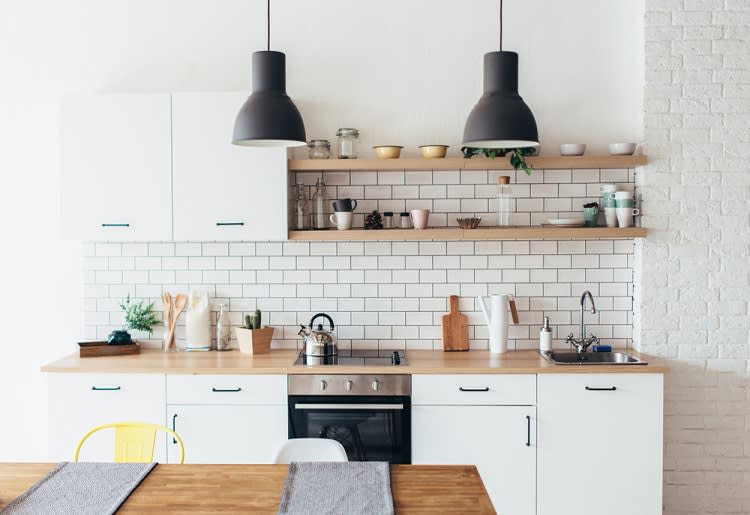 Anyone Can Create a Modern Looking Home Themselves
Even if you're not a DIY pro, increasing the price of your house isn't as difficult as you may think. A fresh coat of paint, refinished hardwood floors, and good lighting can go a long way. What's more, these DIY projects can be fun too! And don't forget about the exterior of your home, either.
If you plan on selling your house, these tips can help you get the best return on your investment.