The real estate market is currently at a level that promises more growth than it did decades ago. Increased mortgage rates attached to buying a house for the first time haven't stopped the US from dominating the seller's market. Instead, the demand has been surpassing the available supply, giving sellers control over the housing market.
Having to compete with other buyers might dissuade you from buying a house for the first time. However, there are ways for first-time buyers to easily navigate the factors that could leave a lasting negative impact on their finances.
Being one of the most valuable investments you can make, you might want to get a home warranty and check out the following money-saving tips.
1. Estimate What You Can Afford and Commit to It
Outlining the amount of money to budget for a home would narrow down your searches. You do not want to start searching blindly and end up feeling the pressure of needing more money than you can afford to compete with other buyers.
Draft your budget to match the home you need, taking into consideration the size of the house and the included amenities.
2. Look Out for the Most Reasonable Interest Rate
While there might be pressure to secure the next available house in a seller's market, you would need to understand that even a small difference in interest rates can significantly impact your total mortgage.
Devote enough time to assess which loan options would benefit you the most. There are diverse housing administrations that offer flexible options to people buying a home for the first time, such as the Federal Housing Administration.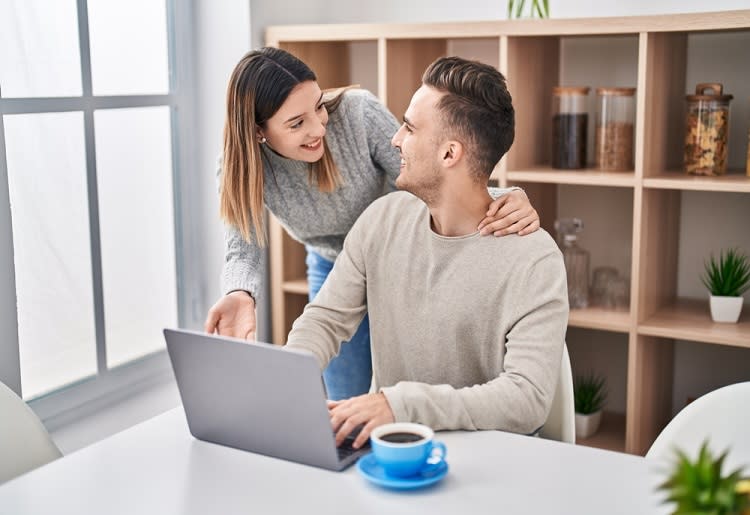 3. Get a Good Portion of Your Down Payment Ready
Buying a home for the first time can be overwhelming, but settling mortgage debt can be even more overwhelming if the repayment process isn't exactly adaptable. Save yourself the stress and pressure of purchasing a home you cannot afford, and don't get lured by loans with a very attractive low initial deposit.
Most loans have hidden charges for delayed repayment. Therefore, a 3.5% initial deposit might seem to give you an upper hand over other buyers, but a 25% initial deposit would guarantee you a shorter repayment time. In this case, you are less likely to default on repayment and incur extra charges.
4. Opt for a Fix-Upper
As a first-time buyer, you might want to avoid settling for homes that would require extra fixes or maintenance. However, a fix-upper might help you save more in the long run.
All you may need to do is get the home professionally inspected to ensure that the renovation cost does not outweigh the cost of purchasing a home in good condition.
5. Find Discounted Houses
The competition between buyers to get the next available house often hinders them from exploring the market thoroughly. Many homeowners tend to sell their homes during financially unstable times.
Therefore, you may benefit from checking out the available auction inventory to see if there are any discounted homes that suit your preference. This will help you cut down the cost of purchase, and you won't have to settle for the next available home that pops up.
6. Purchase Directly From the Homeowners
Realtors or real estate agents might be useful in certain areas. However, they usually come with extra expenses even before there's a conclusion on the property negotiations.
Take some time to check through the houses listed by direct owners and skip the extra cost of an agent while getting first-hand information about the property.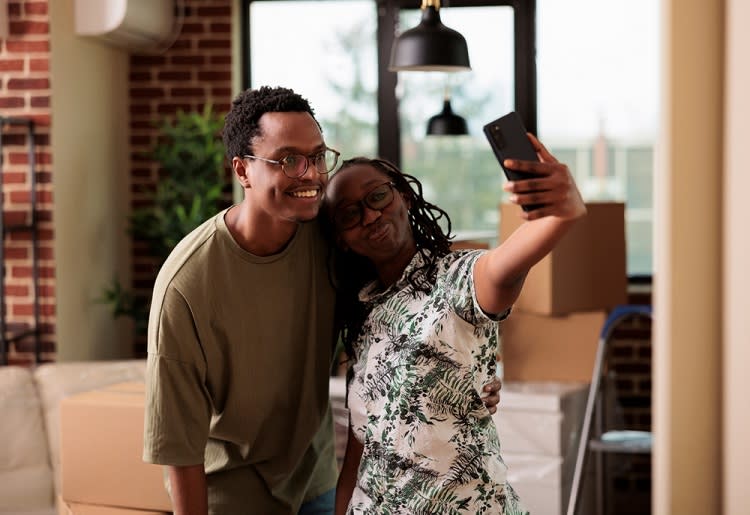 7. Save House Hunting for Winter
In a seller's market, buyers chase fewer properties, but this isn't necessarily true for the whole year. Only a few people decide to make large purchases during unpredictable weather. Furthermore, households do not always think to relocate when their kids are in the middle of an academic session.
In that case, you can save yourself the extra cost of buying a home for the first time in the seller's market during the winter as less demand would affect the market value of properties.
8. Steer Clear of Unnecessary Luxuries
Everyone loves luxury, but no one is excited about the cost attached to keeping up with it—especially luxuries that aren't used often. Why purchase a home where the cost includes a swimming pool when you don't like swimming?
Always check every property available in the market to be sure you aren't paying more for unnecessary luxuries in the home.
9. Consider Hiring a Real Estate Agent
While you may be thinking about saving money when moving into a new home, considering an agent's services ensures that you do not end up making unfavorable decisions due to insufficient information about how the market works.
You may be required to pay an agent fee, but their professional service would likely reduce the probability of purchasing your first home at an unnecessarily higher rate.
10. Evaluate Other Elements
There are other costs you might want to look out for rather than just the house price, such as checking the distance between your workplace and your new home to avoid the extra fuel expenses in the long run.
Also, if you have kids, you want to check if you can afford what would be their new school. Otherwise, you may need to reconsider your options.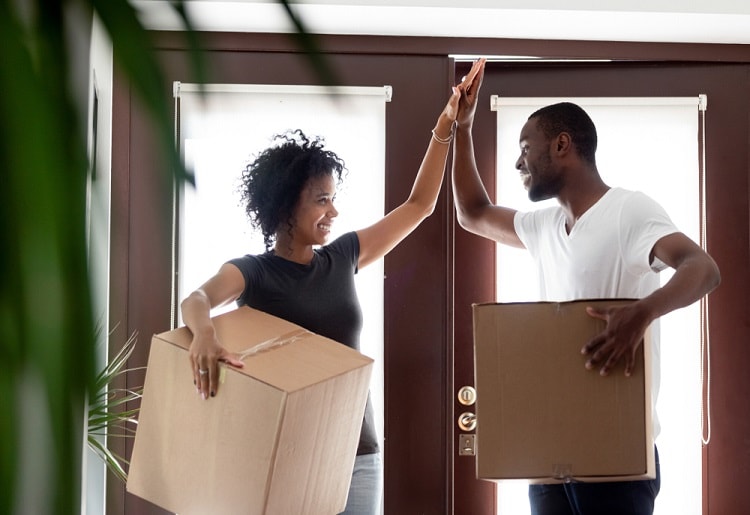 Don't Get Caught Off-Guard
Buying a home in a seller's market isn't always as tough as it seems. Nevertheless, there are many hidden costs when moving into a new home. That's why you should consider a good home warranty from a reputable company like Cinch Home Services and Select Home Warranty. And when it comes to the finer details, the tips above will help you save money when buying your first home in a seller's market.