When it comes to moving, a recent study found that American's average 5 separate moves during their lifetime - and 23% have moved 7 or more times. This means that we are packing and unpacking our things as well as setting up how life will look in this new place over and over.
While it may seem simple, pack your things, have someone move them, unpack your things, the process of moving can be an extremely stressful time. There is so much more to consider that often goes overlooked. Planning in advance is one step that U.S. News & World Report has found to be helpful in easing stress when you move.
Use the list below to assess what you need before you move, on moving day, as well as things to consider in the months after you've moved in but are still getting fully settled.
» Moving to a new home? Check out our picks for the Top 10 Best Moving Truck Rental Companies & Agencies In 2023.
1. Do a full walkthrough
It's a good idea to walk through your new home before moving in, if that option is available to you. Seeing the house as a blank slate allows you to envision how your personal belongings will fit in, especially if it was staged when you first saw it. If you know where things go in advance, it will be easier to unload the moving van later on. Bring a tape measure to help you plan where things like furniture will go even more precisely.
Not only should you use the walkthrough as a vision board, but it's also crucial to remember that all of the conditions of the sale were fulfilled. Verify that all agreed-upon repairs have been made, all appliances that were supposed to stay (or be removed), the outlets, switches, and other fixtures are in good working order, etc. The sooner you address a problem with the proper party, the better.
A virtual walkthrough can be scheduled with your realtor if you're moving out of state and an actual one isn't feasible. Additionally, some businesses provide 3-D scans of interiors so that you can take a virtual tour at your convenience and determine distances between objects.
2. Setup your utilities and connectivity
Make sure that your utilities (electricity, gas, and water) are set up so they are ready for your move-in date because you probably don't want to spend your first night in your new home in the dark. In addition to standard utilities, think about internet, Wi-Fi, a phone line, and cable, and if there are other preparations which are needed.
Depending on how far you're moving, some companies will let you transfer service from one location to another, especially if the company serves both addresses, but other times you'll need to completely cancel one location before starting over at another.
Plan ahead because these services sometimes require appointments so that you can be there to help if someone does need to visit your new home. We recently had internet installed in our home and they would not send someone out until we could ensure that we would be there to meet them. We were fortunate to have called a couple weeks before closing on the home so we were able to get an appointment for the next day, ensuring we only had one night at our new home without internet (and since we didn't have all our things yet, it wasn't a problem!)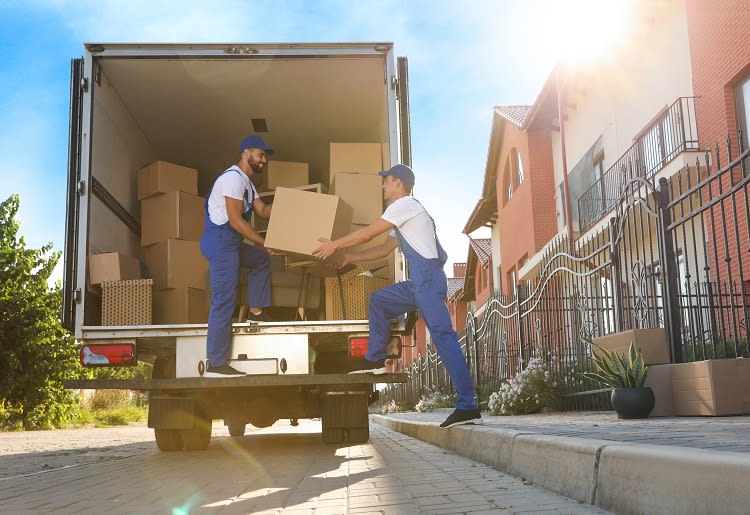 3. Have the house cleaned
When your house is completely empty, there is no better time to thoroughly clean it. Every floorboard, window sill, and nook and cranny are accessible, something that's not the case once the furniture arrives. It's worth a scrub down if you have the time between closing and the point at which your home is overrun with moving boxes.
Even if you build or purchase a new construction home, there are still elements of construction debris that are left behind and having the home deep cleaned will help you and your family settle in comfortably.
Pro tip: clean the higher areas first and work your way down. Finishing with the floor will ensure that any dust and debris that falls from higher locations gets picked up as you clean the lower areas.
4. Plan for where things will go
Spending time thinking about where things will go will help make the move in process go smoother and reduce stress for everyone involved. As you've seen your new home as a blank slate, use this time to think about how you, and your family, will want to use the space. Where will the furniture pieces you own go? What new furniture might you want to consider?
Think about things other than furniture also. It's important to consider where things that you use every day will be located - for example, where is the best place to hang jackets? or leave shoes by the door? Starting to think about these smaller details can be helpful in reducing friction later as everyone will get in the habit of using the new space in the same way.
My family and I recently moved into a house that had a much larger mudroom than our previous home. We each had our own ideas on how the space would work best and ultimately our mudroom had far too many things in it to be useful. We took the time to talk about how to best use the space, removed the things that didn't fit, and now our mudroom works very well for exactly how our family functions.
Once you've made the plan, it's time to start unpacking!
5. Locate the necessary items in the home
Hope for the best but be ready for the worst, as the saying goes. The worst time to search for your circuit breaker in a new house is right after the power has abruptly gone out. Keep track of where the main water valve and fuse box and/or circuit breakers are as you move in. Similar to cleaning, these should be much easier to locate when the home is empty.
Make a note of the locations of your smoke and carbon monoxide detectors and test them to ensure they are working properly.
A home we recently purchased actually had 2 circuit breaker panels and I was able to use the time before moving in to locate what items were wired to each panel, as well as ensure they were labeled correctly, making future troubleshooting and electrical work much easier and less stressful. We also identified the need to add an additional smoke detector, which was quickly and easily done before we moved in.
» Make sure the moving company isn't a scam.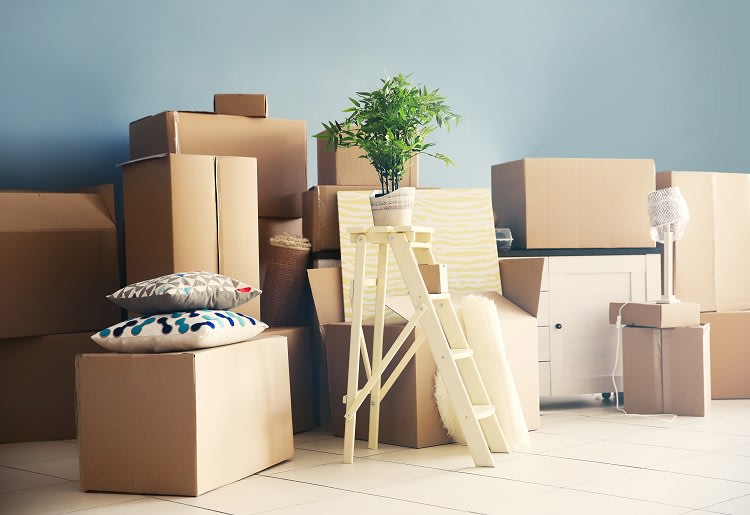 6. Have the locks re-keyed
It's best to change the locks on your new house right away. You never know who might have a key, even if you're not worried about the previous owner. Scheduling a locksmith to visit or, if you feel comfortable doing it yourself, changing the locks yourself is a good idea in this situation because it's better to be safe than sorry. All interior and exterior doors to your home, as well as the windows, should have their locks rekeyed. A small cost can buy you a lot of peace of mind.
If you have a home warranty, check with them to see if they cover this service. I was able to have a home completely re-keyed for no cost as my home warranty included a one-time re-keying of the home as part of their coverage. In our case the home had 4 different keys and the locksmith was able to get us to a single key, which we greatly appreciated.
7. Set up a home security system
When it comes to your new home, having the peace of mind of safety and security is important. Consider having a home security system, also called an alarm system, installed either professionally or completing this yourself. These systems can include door and window sensors, motion detectors, and even security cameras. When selecting a home security system, or professional installation company, there are multiple things to consider. With the advancements of smart home technologies, setting up a security system in a new home can be a great time to add this additional technology.
When we moved into our home we decided that we wanted to add some security cameras as there were areas around the home that we couldn't see as well from inside. Knowing this, we selected a security system that would allow us to have the sensors we wanted, as well as the security camera views, all from the same app on our phone. This helped us to see all the security items for our home from one single location.
8. Explore your new community
Welcome to your new community! Take a walk or drive around your new neighborhood to explore when you need a break from unpacking; focus not only on your neighborhood but also the amenities and attractions that are close by. Find the shops, community centers, and tourist attractions that will become your family's new favorite hangouts.
There are numerous social platforms available for connections specific to a given neighborhood. Find out what's going on in your new neighborhood by joining those. Getting to know your neighbors is not a lost art, and being cordial with your neighbors can help your new home feel more like a home. Plus, it's a lot less awkward to meet your new neighbors when you first move in than after you've lived there a while. You don't have to go door to door (though that still works!) but just taking time to say hello as you see a new face can go a long way.
9. Sign up with the local neighborhood watch
While there are various apps and social platforms to get alerts about goings on in your neighborhood, there's still tremendous value in joining your local neighborhood watch. You can start by searching the National Neighborhood Watch database to find your local law enforcement agency. Reach out to them to find more info on the local neighborhood watch and how you can get signed up and start attending meetings as a volunteer. They likely have a notification system that will keep you updated on the meetings and happenings around you.
We found this as a great way to both learn about our new community as well as meet people that lived there. Getting to know these people gave us a better connection with them and we were able to acclimate to the new community so much faster.
10. Have an emergency plan
When it comes to emergency preparedness, it's never too early to start planning. Establish a plan of action for each family member's escape in the event of a fire. Create a plan of action and a place to shelter if you relocated to an area prone to natural disasters like tornadoes, hurricanes, or earthquakes.
Be sure to take the time to document the plan, and set aside time to review with your family, so that everyone remembers what to do in an emergency. Making it solid in their memory means that it will be second nature to them if and when they need to take these actions. When you draft your plan, be sure to include things such as phone numbers for neighbors, phone number and location of closest hospital, contact info for the fire department, police department, etc.
We used to live pretty rurally so having contact details for emergency services meant that we could reach out quickly in case of emergency. Fortunately we never had to but getting in touch with the right people as soon as possible means they can be there to assist if needed.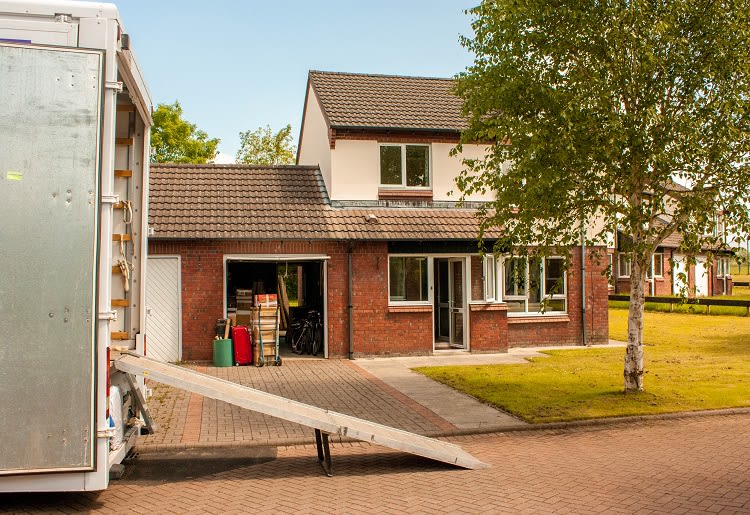 Plan ahead, reduce stress, and make memories
As you can see, there are a lot of things that go into ensuring that you have safety and security as you get settled in your new home and community. If you decide to install a security system yourself, there are companies like SimpliSafe and Cove that are there to help along the way. Not only can they help with the traditional sensors and detectors needed to protect your home, but they also can provide solutions that integrate with various smart home offerings.
Buying a house is a big decision and ensuring the safety and security of your new home, as well as your family, is something that's easily done when you take the time to plan for things as well as ensuring you are familiar with your new space. Do not feel that you must complete everything by yourself., or right away. Don't worry if it takes some time for it to feel like "home.". Getting used to a new home can take time. You'll feel more at home as you get used to your new place if you add personal touches. Remember, you're going to be here for a long time so spending the effort to get it right means you'll be ready to start making memories!
» Already started packing? Take a look at what moving companies will and won't move.