In a Nutshell
Ooma home security offers customizable DIY home security systems that feature simple installation and optional 24/7 monitoring. There's a tidy mobile app, it's one of the more affordable options we've seen, and there are no lock-in contracts. If you're looking for a reliable, no-frills home security solution, we'd recommend considering Ooma.
pros
Very competitively priced
Simple custom security system builder
No lock-in monitoring contract
cons
No pet mode for motion sensors
Not available in all states

Ooma Home Security Visit Site
Ooma Features and Highlights
Ooma's home security systems are on the simple side, but they still boast a selection of neat features that are worth mentioning.
Remote 911
With Ooma's remote 911 feature, you can get in contact with your local emergency services. It enables you to call from anywhere as if you were at your home address, which will be automatically sent to emergency responders.
Automatic Arming & Disarming
You can configure your Ooma home security system to arm and disarm itself automatically according to your GPS location. This means that your property will be protected at all times, even if you forget to manually arm your security system.
Ooma Siren
The Ooma Siren is an add-on product that's designed to deter intruders. When triggered, it plays a 105-decibel siren, alerting burglars that you're aware of their presence and making them much more likely to flee before causing damage.
Motion Detection
Ooma's wireless motion detectors are highly functional. They link to the Ooma Telo base station and will alert you anytime unexpected motion is detected. By placing them in strategic locations such as hallways, you can protect large chunks of your home with a single device.
Ooma Equipment & Products
Home Security Systems
Ooma's home security systems are simple and affordable. They're designed for DIY installation, and the monitoring plans are effective and reliable.
There are a number of devices you can add to your system to ensure you only pay for what you need. The cheapest base system costs $149.99 with free delivery. It includes a Telo base station, one water sensor, one motion sensor, and two window/door sensors. The prices for extra devices are listed below.
Door and window sensors: $24.99 each

Motion sensors: $34.99 each

Keypads: $59.99 each

Garage sensors: $29.99 each

Battery backup devices: $34.99 each
You can also integrate a selection of life safety devices to protect your home and family.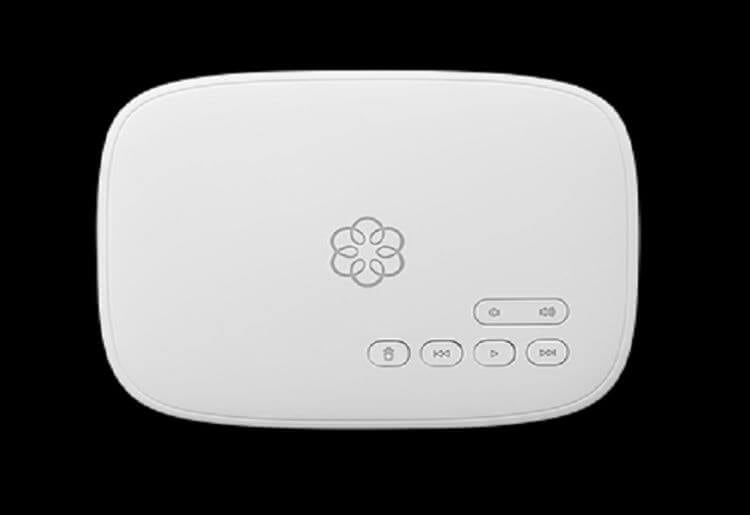 Home Security Cameras
Ooma doesn't offer home security cameras.
Life Safety Alarms
You can add smoke detectors and water sensors to your security system at quite an affordable price. Smoke detectors cost $59.99 each and are designed to provide instant alerts via the mobile app if a fire is detected. The water sensors come in at $29.99 each and are designed to detect and alert you to leaky pipes or other unexpected water leaks.
There are no carbon monoxide detectors or other life safety alarms, which is something we'd like to see improved.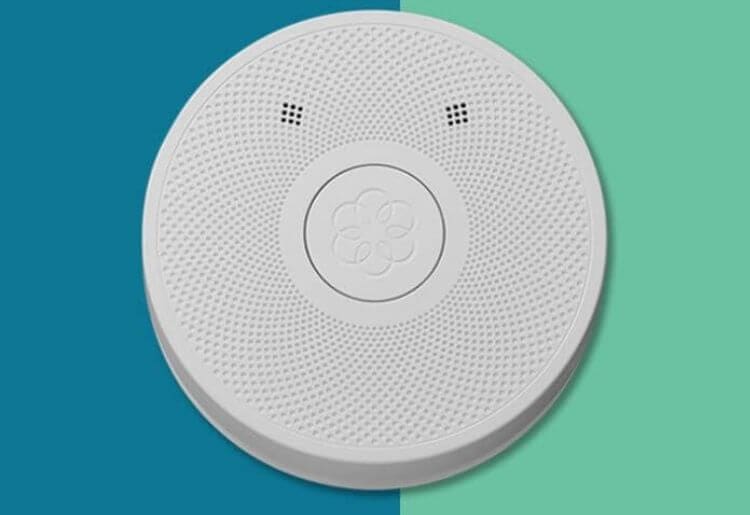 Smart Home Automation
Ooma doesn't offer any smart home automation devices.
Ooma Plans - Packages & Pricing
Ooma gives you three different subscription options. The free Monitor plan enables you to connect unlimited sensors to your security system. You can receive alerts through the mobile app and audible Telo announcements at home. The Secure plan ($5.99 per month) adds a remote siren, remote 911, and auto arming/disarming, while the Pro Secure package ($14.99 per month) is the only option for professional monitoring.
You will also have to pay upfront equipment fees when you get started with Ooma. The most basic package, which includes an Ooma Telo base station, one motion sensor, and two door/window sensors, costs $129.99. You can customize your package on the Ooma website, and all orders come with free shipping. Professional installation isn't available, so there are no installation fees.
Professional 24/7 monitoring
✓ (Alexa, Google Assistant)
✓ (Alexa, Google Assistant)
✓ (Alexa, Google Assistant)
Entry, smoke, and CO detection
Ooma Services
Ooma offers relatively basic service, but 24/7 professional monitoring is available with its most expensive subscription option. The experienced sales team is on hand to answer any questions you have while you're putting your package together, ensuring you get exactly what you need to protect your home.
Self-monitoring is also available with the free and cheaper paid plan. With this, you can set up mobile alerts for triggering events, remotely trigger a deterring siren, and remotely call 911.
Monitoring
Ooma's 24/7 security system monitoring is provided through a partnership with Rapid Response Monitoring, a leading US-based monitoring company. When an alarm is triggered, the monitoring team will respond almost immediately. They will call you to see if there's really an issue, and emergency services will be notified if you can't be reached or if there's really an emergency.
US-based monitoring

24/7/365 monitoring

Emergency services notification

Call on alert
Ooma Home Security Mobile
Ooma App
The Ooma Smart Security mobile app is available for free for both Android and iOS users. It has an excellent rating from past customers in both the Google Play and Apple App stores, and it enables you to perform a suite of management and monitoring actions.
For one, you can link your entry, water, and motion sensors directly to the app. You can configure alerts to notify you if an issue arises, and you can set up different modes for different times of the day/week. You can also call your local 911 dispatchers if an emergency arises when you're not home.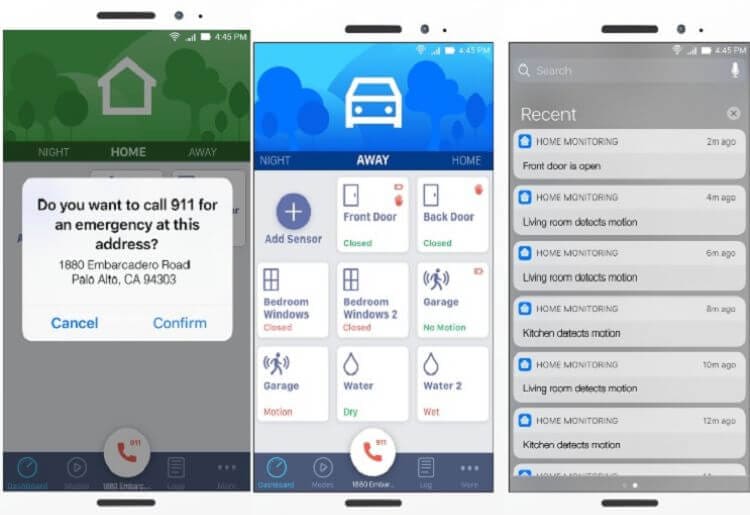 Mobile Alerts
You can configure push alerts along with phone, email, and SMS notifications as required. Within the Ooma app, you can manage your notification preferences, view a log of all sensor and system activity, and add custom modes to control when and how you're notified.
Ooma Installation
If this is the first time you've used an Ooma system, you will have to activate your Telo base station before you get started. Full instructions for this are available on the Ooma website.
The security sensors are easy to install and come with adhesive, screw, and freestanding options. All components are wireless, and DIY installation is the only option—although you could always employ a local security expert if you need help.
Ooma Contracts and Warranties
Ooma has no lock-in contracts, and all subscriptions are on a month-to-month basis. This means that you can cancel or change your plan at any time without penalty. The downside of this is that you will have to pay for all equipment upfront. There's also a 30-day money-back guarantee with which you can get a full refund if you're not satisfied with your system.
All Ooma Telo devices, base stations, and other security hardware come with a one-year limited warranty. This enables you to get a free replacement or repair of defective or malfunctioning devices. However, there may be hidden fees, including return shipping costs.
Ooma Support & Customer Service
Ooma offers phone and live chat support, and the agents are responsive and knowledgeable. Live chat is available 24/7, and we were connected with an agent who answered our questions in just seconds. Phone service is available from Monday to Friday, 5am-5pm, and Saturday to Sunday, 8am-5pm PT.
There's also a decent support site containing installation guides and tutorials. The company website includes a small number of how-to videos and numerous detailed FAQs. You will even find an active community forum and an informational home security blog.
How Does Ooma Compare to Other Home Security Services
DIY home security systems
Custom DIY home security systems
From $3 ($20 for professional monitoring)
Ooma Vs Ring
Ring's home security systems are arguably even more basic than Ooma's. Its solutions are based on security and doorbell cameras, and entry and motion sensors aren't available. It's a super affordable option, and we'd recommend it if you're looking for a simple, camera-based security system. However, Ooma clearly stands out as a better option if you need entry intrusion sensors.
Ooma Vs Frontpoint
Like Ooma, Frontpoint enables you to create a custom home security package that's perfect for your home. But unlike Ooma, Frontpoint requires a minimum three-year contract. It's also on the expensive side, but its three-year warranty and excellent customer service make it an option worth considering if your budget allows it.
Ooma Vs ADT
ADT and Ooma sit at opposite ends of the home security spectrum. ADT is a big name and one of the most popular options in the country. It offers professionally-installed systems and has a six-month money-back guarantee. If you're looking for advanced, feature-rich service, ADT stands out as the better option, but we'd recommend Ooma if you want a no-frills security system that won't break the bank.
The Bottom Line
Ooma's home security solutions are simple yet affordable options if you're looking for a DIY home security system. The basics are available, including intrusion sensors, motion detectors, and smoke alarms. However, security cameras are noticeably absent.
But the 24/7 monitoring service is up there with the best we've seen, and you can configure your system to meet your needs. If you're looking for an effective home security system that won't break the bank, we'd recommend checking out Ooma.