Amongst these rules is undergoing immigration DNA testing. Although not mandatory for all foreigners, it is necessary when immigrating through a petition from a family member who's a U.S. citizen—when there's no other evidence.
One of the most important reasons for DNA testing is to confirm if there's a biological relationship between you and your suspected relative. But, irrespective of the results, it doesn't guarantee an immigration visa.
Here are 10 important things you should know about immigration DNA testing.
» Looking to unravel your family tree? Check out our top picks for the best DNA testing kits.
1. Many Factors Affect the Cost of Immigration DNA Tests
As an immigration applicant, the cost of DNA tests mostly depends on your country and the service cost of the laboratory you're using. Other factors affecting prices are the number of parties involved and the sample used for the immigration test.
DNA testing is relatively expensive, so you'll need to weigh your options. In the U.S., the average cost for immigration tests is around $450—which depends on the number of people tested.
Another factor that may affect the cost is the type of test sample the lab asks for.
A cheek swab is cheaper than blood samples, which is why it's most commonly used in immigration DNA tests. According to Travel State, results from cheek swabs equal a blood test, so it works just as well.
Compared to blood swabs, immigration DNA tests using cheek swabs start around $180 upwards.
2. Immigration DNA Tests Have Specific Requirements
Immigration DNA test requirements vary between labs.
The most important is getting a written request from the USCIS. You also need each participant's full legal name, mailing address, date of birth, and contact address.
Make sure to fill in these details correctly because the laboratory will send your results directly to the USCIS to maintain its integrity.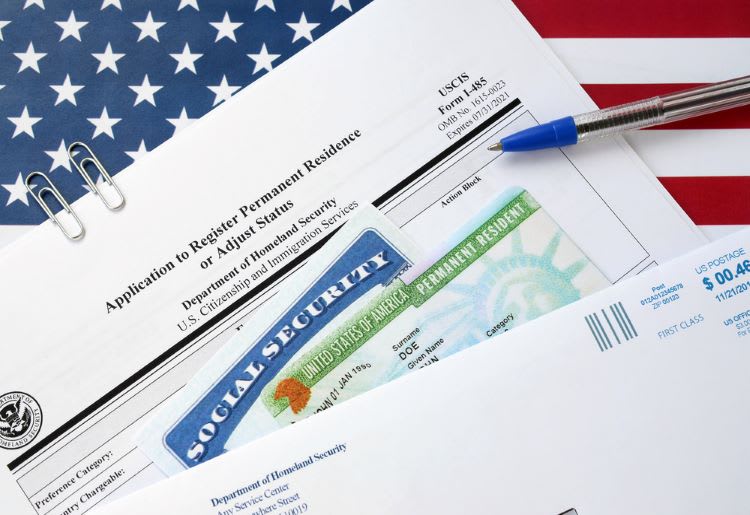 3. Immigration DNA Tests Do Not Influence Your Insurance
Unlike other genetic test results that influence your insurance, immigration DNA tests are for immigration purposes only. So, you can take an immigration DNA test without it affecting your insurance.
The Genetic Information Non-discrimination Act protects you from discrimination by health insurance companies. But life insurance companies can still deny you a policy if they see you as high risk after analyzing your genetic test results.
Insurance policies do not cover immigration DNA tests, meaning both participants will need to pay for these tests independently. Considering this test's cost, we advise you not to take one unless requested.
4. You Need to Take the Test at an Accredited Lab
You can only take an immigration test at an AABB-accredited laboratory.
The Federal government standard requires you to take immigration tests with accredited laboratories because they've been thoroughly checked and verified.
So, if you take immigration tests at an unverified facility, the USCIS will reject your results.
If none of the accredited laboratories in your area are available, contact one of them anyway. They can direct you to the collection center closest to you that will forward the samples to them.
5. Immigration DNA Tests Have Different Time Frames
AABB immigration tests can take between 3 weeks to a few months. But it depends on the number of family members involved and the laboratory administering the test.
Additionally, the location of the family members can also hasten or slow down immigration DNA testing.
For example, if they need help accessing an AABB-accredited laboratory, it can delay the process. And in some extreme cases, the visa application can also delay these tests.
» Take a look at the best cheap DNA tests.
6. Set a Collection Appointment for Petitioners
Similar to collecting samples from the applicant, the consular officer will schedule a collection appointment for the petitioner. They have to go for a sample collection at the lab where the officer scheduled them.
However, they can opt for a mobile collection if the lab is far from their area. In this case, your petitioner would have to cover the cost of taking those mobile samples.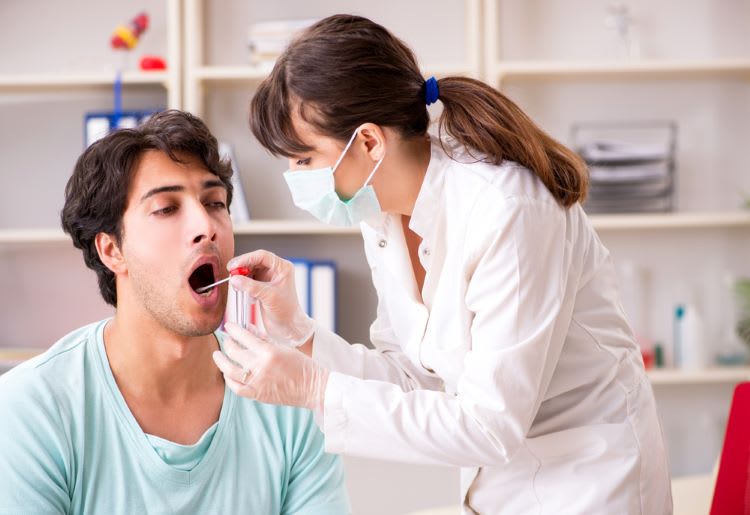 7. Genetic Testing for Distant Relatives Aren't Reliable
Performing immigration DNA tests on distant relationships are not reliable. That's why most immigration tests check for paternity, maternity, siblingship, or half-siblingship.
The USCIS requires a perfect match, which a genetic test from a distant relative may not provide. To avoid this, you want to go for closely related biological relatives.
You can use genetic tests to find relatives and marriage records to help trace your genealogy. But you'll still need a DNA test result from biological relatives for an immigration visa.
8. Only a Consular Officer Can Request an Immigration Test
A consular officer is responsible for interviewing you to determine your eligibility for an immigration visa. So, you should only take an immigration DNA test when your consular officer requests it.
Because an immigration DNA test is entirely voluntary, both participants—petitioner and applicant—have to bear the cost.
But in most cases, a consular officer will only ask for a test when there's no paperwork to prove your biological relationship with the petitioner.
» Learn more about preserving your family history.
9. Submitting an Immigration Test Does Not Guarantee Approval
Immigration approval boils down to your interview and how well you perform.
Your consular officer will consider your immigration DNA test and the outcome of your interview before approving your visa.
But even though it's one of the logical reasons for DNA testing, a request for a test does not automatically mean they will approve your visa.
10. A Legal DNA Test Cannot Replace an Immigration Test
The court uses a legal DNA test to settle legal scores on the paternity or maternity of a child. Legal DNA can sometimes work for immigration purposes but cannot replace an immigration DNA test.
A legal DNA test is usually issued as a court order when there's a family-related legal matter, whereas an immigration DNA test is used for immigration purposes only.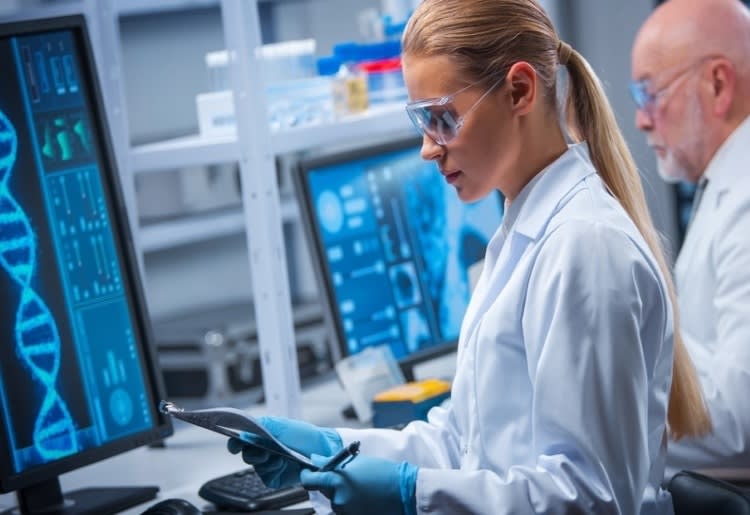 It's More Than Just a Test
If you're applying for a family-based visa, you'll need a sponsor who's an immediate relative and a medical examination. You may also need an immigration DNA test.
Genetic tests like AncestryDNA go beyond just testing for the genetic match between you and your petitioner. If you want to dig deeper, it also gives information about your family history.
MyHeritage DNA, on the other hand, helps you to find DNA relatives. You might not need this for an immigration DNA test, but it would help to connect with other relatives when you finally migrate.
» Not sure where to start? Try our top DNA test tips for genetic genealogy beginners.