Whether it's a mismatch of values or you don't like the same hobbies, dating can be challenging. A Pew Research Center survey reveals that 67% of Americans feel their dating lives are not doing well. But can people just have sex without entering a relationship? According to 62% of the survey recipients, the answer is yes.
So, how does No-Strings-Attached (NSA) dating fit in? Read on to find out how NSA dating works and if it suits you.
» Asking why dating is hard? See our top 10 reasons why and how to overcome them.
What Is No-Strings-Attached Dating?
I always find the boundary between dating vs. relationships to be difficult. Often the assumption is at some point, you will move on to the 'next stage'. But with no strings attached dating, the expectation of moving on to a committed relationship is no longer relevant.
That said, NSA dating and hookups are not the same as friends with benefits. Friends with benefits is when you're attracted to a friend and choose to have sex with them. These relationships have an emotional component (friendship) and must be arranged carefully.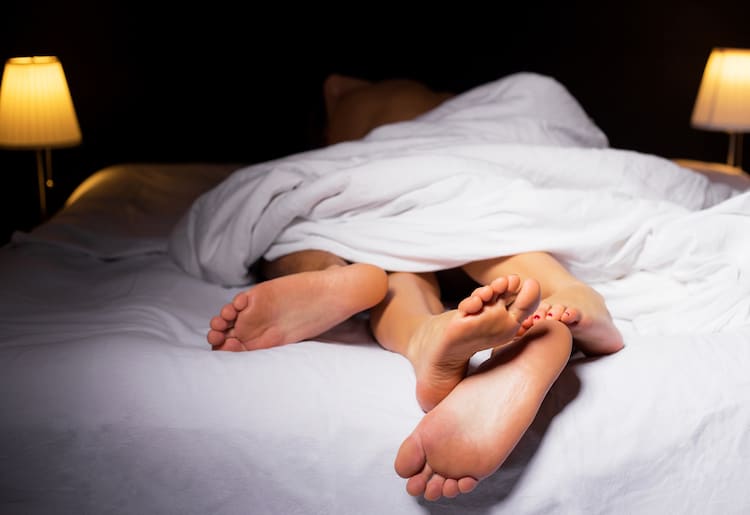 How Does a No-Strings-Attached Relationship Work?
Given the title, NSA might seem like there are no rules. This isn't true. You need to look out for any signs that things are starting to get serious to avoid leaving NSA territory.
NSA meetups are often last-minute dates and usually don't include anything beyond sex. No drinks or dinner and a movie. The best way to find partners is on hookup sites. But how do you use Tinder or any alternative app for NSA dating? Simple—only swipe right for people who are looking for casual flings and make your own intentions clear.
5 NSA Relationship Rules
1. Have No Expectations
Make sure you have other activities in your life, like hobbies, work, or social events. NSA relationships should fit in between these and not be the center everything. Your emotional needs should be met in other ways, such as open relationships or friendships.
2. Don't Choose a Friend
It's harder not to get emotionally involved when hooking up with a friend or a close acquaintance. Having places and people in common may trigger expectations. For example, friendships may be torn or tense if you add NSA sex into your relationship.
3. There Are No Commitments
This leaves you free to date and have sex with others. Research shows that sexual variation, from different acts to settings, can boost satisfaction. NSA relationships can facilitate this and build your self-esteem without the burden of feeling unfaithful.
4. Boundaries Are Key
Good boundaries are needed in all relationships as they protect your emotional, physical, and mental space and help make sure that everyone gets their needs met. In an NSA situation, too much sharing (especially emotional sharing) leads to deeper attachments which nullify the nature of NSA.
5. Agree On A Safe-Sex Policy for All NSA Partners
If you have multiple sexual partners, the risk for sexually transmitted infections is higher, so transparency about safe sex is crucial. Make sure that any partner you choose to engage with is practicing the right safety measures and is well-educated in the matter.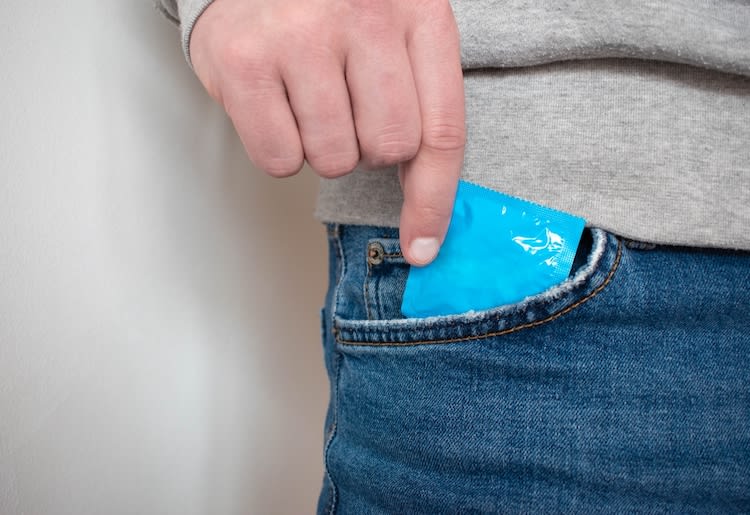 NSA Relationships: The Pros and Cons of Casual Dating.
NSA, or casual dating, has many positive factors to it, but it also comes with its share of challenges.
4 Pros of NSA Dating
Satisfy physical intimacy needs without emotional obligations.
Enjoy feeling in the moment during sex. People often think that an ongoing commitment is needed to enjoy physical intimacy, which isn't always true.
Explore your sexuality and desires without worrying about alienating a partner. People may want to explore a kink but are afraid that the relationship will sour if their partner doesn't like it.
You can pursue different connections with various people, which leaves space for all of your needs.
4 Cons of NSA Dating
For many people, sex leads to feelings. You may develop feelings for someone who doesn't want or is not ready for a romantic relationship.
If you want a serious relationship in addition to an NSA one, you may not have enough energy to sustain both.
Besides sterilization, birth control has side effects, so if you opt for unprotected sex, there are risks of pregnancy or sexually transmitted infections.
You may find you have less sex because your NSA partner prioritizes serious relationships.
» Find out ways to tell if you're dating a new partner for the right reasons.
Is a No-Strings-Attached Relationship Right for You?
NSA dating can be great, but it isn't for everyone. It is likely to work for you if you:
Have a wide variety of sexual interests
Favor sex outside of a committed relationship
Have a high sex drive and enjoy multiple partners
Want to explore your sexuality freely
Are not in a monogamous relationship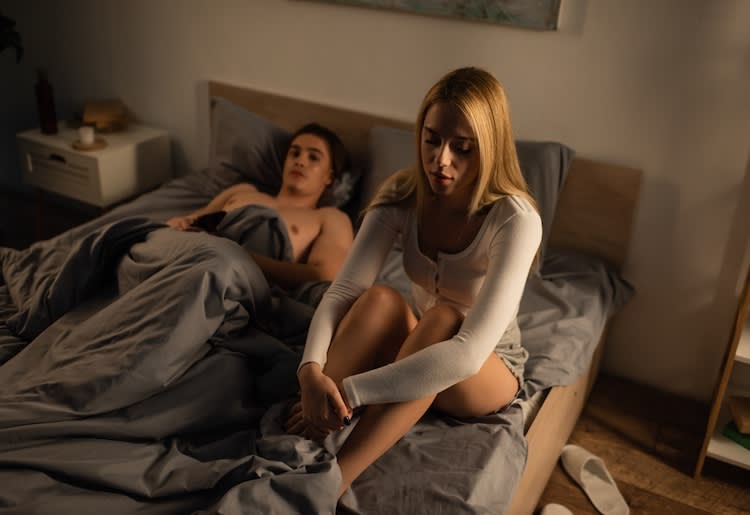 Let Go and Have Fun With NSA Dating
NSA dating is great if you are looking for physical connections without taking on emotional commitments. And with the right precautions and mindset, you can unlock and explore your sexual desires with minimal concern.
My top tip for enjoying an NSA relationship—focus on the fun. If you're ready to give it a try, you can check out sites like BeNaughty and Stir to find an NSA match.
» Want to up your matches? Learn how to take a good dating profile picture by yourself.