Are you looking for new ways to get your man's attention? Are you unsure about what even turns men on in the first place? We asked men to tell us about the subtle things that turn them on. Next time you want to get his attention, try some of the ideas below.
» Want to practice your flirting skills? Check out our top picks for the best dating sites and apps to chat with eligible singles.
1. Sexual Confidence
This was the number one response to the question at hand. Sexual confidence comes from knowing what you want and how desirable you are and a willingness to communicate your desires.
The best way to integrate this into your flirting strategy is to own it. Own your desirability and desires with no shame and communicate clearly and directly. Attraction may be mostly based on qualities that fade over time, but confidence can last forever.
2. Being Present
Being present is when you are completely focused on the here and now. Your man wants to be the center of your attention—no phones or other electronics! There is nothing like feeling the full force of a person's energy and attention on you. It is intense, powerful, and a huge turn-on.
This is an easy strategy to learn and employ. It can take a little practice to increase your concentration to quiet mental chatter and focus on the person in front of you. Practice focusing on what your man is saying, how they look when they are saying it, and their energy. Once you're an expert, people will automatically feel special around you.
» Are you in a long-distance relationship? You can still spoil your boyfriend even if he's far away.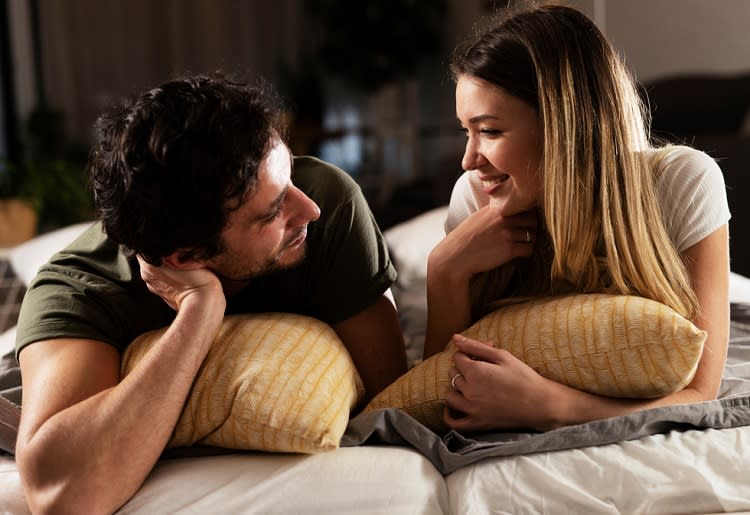 3. A Sexy Voice
Any man will tell you that a sexy voice is not always a deep voice. It's more about "that 'just woke up' quality or a type of purr."
Ask a male friend about your sexy voice. Test it out and find out when your voice sounds the sexiest. Then, use it when you're flirting.
4. The Way a Woman Smells
This can be with or without perfume. A number of the men we spoke to mentioned that they love a woman's natural smell. When a woman wears perfume, it should enhance her natural smell.
Practice good hygiene, don't use too many scented products (otherwise, the scents will compete), and choose your perfume wisely. Apply perfume carefully, so it is not overwhelming. A couple of sprays in your hair or behind your ears will do just the trick.
» Find out if your casual relationship is getting serious.
5. Eye Contact
Maintaining eye contact is a great way to demonstrate desire. It also shows confidence and a willingness to connect. Balancing eye contact and gently lowering your gaze can be incredibly sexy, especially to men who enjoy a degree of sexual dominance.
6. Strong Women Who Like to Be Led in Bed
Lots of men find the contrast of a strong woman who leads in her daily life but likes to be submissive in the bedroom extremely enticing. If you enjoy being led in the bedroom, communicate this clearly when flirting. Who knows? You both might find what you're looking for.
» Check out these tips to feel more in the moment during sex.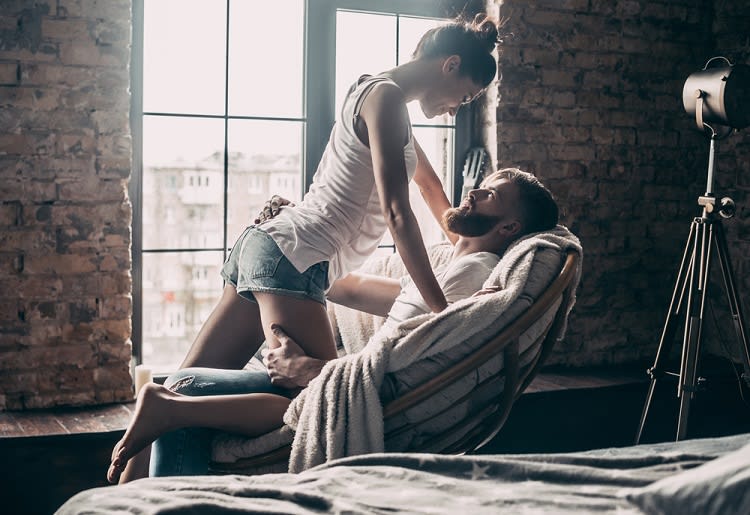 7. Women Who Are Dominant in Bed
On the other hand, many men find a woman who will take the lead in bed irresistible. We found that men who are leaders in their work lives appreciate a partner who takes charge and makes the decisions in the bedroom.
If you enjoy leading in the bedroom, don't be afraid to make the first sexual move.
8. Showing a Little Skin When Wearing Otherwise SFW Clothing
We found that most men find a tasteful slit in a conservative skirt or a little bit of cleavage when bending over extremely exciting. Some went a little further and said that they find a woman who is dressed conservatively but isn't wearing underwear irresistible.
This one can be a lot of fun to play with when flirting. So, if you're comfortable, use your creativity to figure out a few ways to subtly show some skin.
» Use these tips to boost your self-esteem if you're lacking confidence.
9. Women Who Show Their Fun Side
Men enjoy seeing a woman who is consistently in good spirits. Humming, dancing, and singing to yourself highlight a generally positive mood.
Many men commented on how they feel that they have been let into a secret part of a woman's life when they observe these activities. So, relax and let him see more of the happy, fun-loving you.
10. A Text or Call to Say That He Is on Your Mind
Letting someone know they are on your mind instead of waiting to hear from them shows that you're not afraid to take action. It can be a sexy or subtle text or call. The best subtle flirty texts include a sensual but SFW photo and some variation of "thinking of you."
» Use these flirty emojis to spice things up.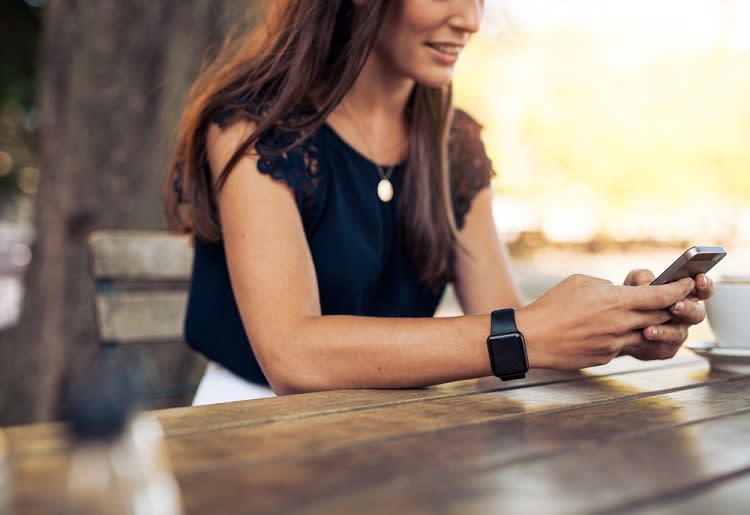 Men Are Far More Nuanced in Their Attractions
To make sure he knows you are into him and to guarantee he is turned on, try employing the strategies above. Use a combination of feeling-based ones (sexual confidence, being present, etc.) and sexual ones (eye contact, dominance, etc.) for the best outcome.
» Join EliteSingles, eharmony, or the best black dating sites to practice your new skills.