It can be hard to connect with someone you're dating when there are miles and miles between you, but there are plenty of things to do for your boyfriend long distance. Even if you can't be physically present, a few nice gestures can go a long way toward letting him know you're emotionally present.
Some people in long-distance relationships feel almost as if they're single because their partner isn't completely in their lives. And while nothing can replace the joy of being together in person, there is a lot that can be done to counter any feelings of separation and let your partner know he is on your mind. In fact, being in different places can give you the opportunity to connect in different ways and on a deeper level than before.
1. Get Him a Nice Meal
Even if you can't head out on a dinner date together, food delivery apps let you send food to any address you want. You can surprise your boyfriend with a nice lunch or dinner. You can even make a date of it and eat together while video-chatting.
Another option is to get him a gift card to his favorite restaurant and video-chat him while he's there (perhaps from your restaurant of choice).
2. Send Him Flowers
Flowers aren't just for women! And lots of flower delivery services will deliver flowers—along with other goodies like chocolates and stuffed animals—at just a day or two's notice. This can be a great last-minute gesture for holidays or anniversaries.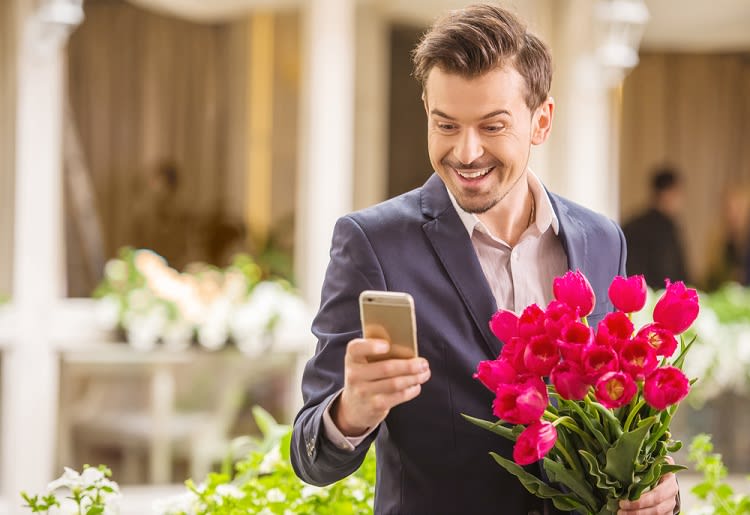 3. Write Him a Nice Message
Letting your boyfriend know you care can be as easy as composing a sweet text or email. If you want to get fancy, you can write him a love poem, but he'll also appreciate something as simple as "just wanted to let you know you're amazing" or "I feel so lucky to have you in my life."
4. Make Him a Playlist
Create a list of songs that remind you of your relationship and share it with him through Spotify or another streaming platform. That way, he'll think of you and feel loved whenever he listens to it—and you can listen to it when you miss him too.
5. Get Him a Long-Distance Sex Toy
The distance doesn't have to kill your sex life. A few different sex toy companies make products that couples can use long-distance by controlling each other's toys through an app. Check out We-Vibe's selections, which include male and female toys controllable through the We-Connect app or Lovense's Nora and Max—male and female toys whose movements respond to each other across a distance.
6. Sing Him a Song
You can record a voice memo of yourself singing a song that has meaning for you two and send it to him. If you're musically gifted, compose your own song to express what's in your heart.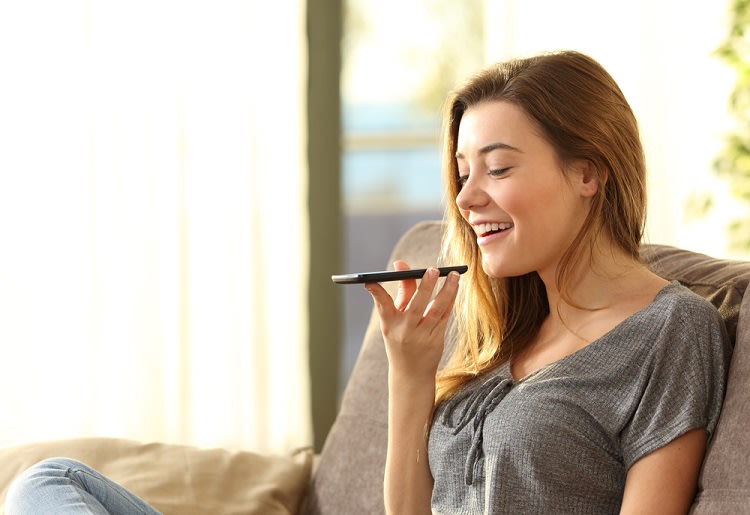 7. Create a Piece of Art for Him
If visual art is more your thing, you can create a meaningful piece of art that demonstrates the love you feel. Create a painting based on a photograph of him or you two together, digitally alter one of your favorite photos of the two of you, or make a collage of photos that tell the story of each stage of your relationship.
8. Surprise Him With a Gift
Amazon makes it super easy to go online and find a gift that'll appeal to your significant other and have it sent wherever they are. This can be great for birthdays or other occasions, but it'll be even sweeter if it's a total surprise.
9. Send Him a Card
Who said snail mail was outdated? Writing a card shows a level of thoughtfulness that can't be replicated over text or email. If you want to make it extra special, include a hand-drawn illustration or poem in the card.
10. Plan a Surprise Party
If he's celebrating a birthday or big accomplishment, you can get in touch with his friends and plan a surprise party together. Perhaps, the biggest surprise of the evening will be that you managed to orchestrate it all from a distance.
Make sure that you're there on video chat as he arrives. You can make the celebration even more special by going for a visit and being physically present to celebrate with him.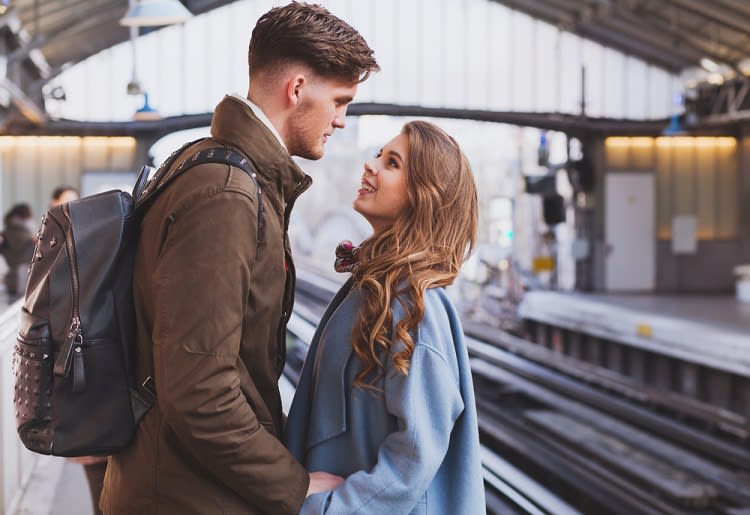 The Bottom Line
Long-distance relationships can be tough. You're bound to miss each other and may even argue as distance-fueled miscommunications happen. So, it's important to put effort into making your long-distance relationship work. Kind, romantic surprises can be a useful way to ensure that your love and devotion are evident no matter how far apart you are.
Make sure that you are asking your boyfriend for what will make you feel happy and secure in the relationship as well. After all, someone as generous as you deserves that!
Don't have a boyfriend? You can talk to plenty of eligible men on online dating sites like EliteSingles, Zoosk, Christian dating sites, or any other dating site guide for singles.