At the beginning of the pandemic, stress rose rapidly. People quickly found they only had the energy to focus on the daily tasks that were necessary for survival. As people came to terms with the effects of COVID-19, focusing on nurturing existing relationships with friends and families took up most of our social energy.
As countries started to shut down, dating had to change shape. Meeting people in the ordinary course of our lives became extremely unlikely as we were confined to our homes. Opportunities for physical connection dwindled. After work, no one had much of an appetite for more screen time, which made dating even harder.
» Looking for your perfect match? Check out our top picks for the best dating sites and apps.
What Is Hesidating?
Hesidating is when you feel apathetic about dating and cannot decide if you want to date casually, get into a serious relationship, or date at all because so much in life is uncertain. This trend came about due to the COVID-19 pandemic because all the touchstones in our lives were removed or shaken up.
Suddenly, daily survival became an obsession in a way it had not been for many of us in our lifetimes. Dating and finding relationships had to take a back seat to make sure we could stay healthy, look after our families, and have enough money to meet our basic needs.
» Check out these signs that you might not be ready for a relationship.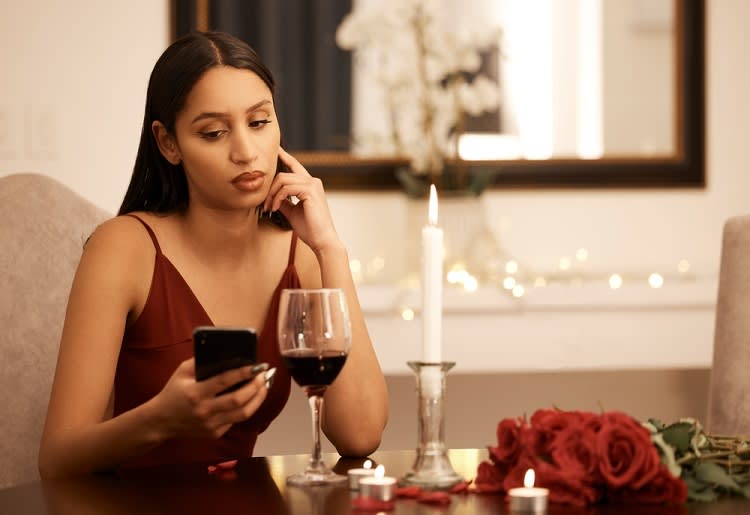 How to Spot a Hesidator ASAP
To spot a hesidator, look for these 3 signs.
1. They Are Not in a Hurry to Make Plans
When you are ready to meet in person, a hesidator won't want to make definite plans. They might leave everything to the last minute or be uninterested when you ask when they would like to get together.
2. They Cannot Clearly Explain What They Are Looking For in a Relationship
Hesidators may say contradictory things about what they are looking for in a relationship. They don't tell you what they need or find it hard to describe what is important to them in relationships.
3. They Don't Prioritize Time With You
Hesidators don't text or call when they say they will. They are hard to pin down about getting together and cancel dates regularly for work commitments.
If you are looking for more than an occasional hookup or conversation, it would be best to end things if you see these signs. You can test if they are a hesidator by trying to have a few conversations about dating goals and going on actual dates. Then, let the person know that you are ready to date. If they are ambivalent about dating, it isn't a good match.
» Ready to find someone new? Check out a few dating apps like Plenty of Fish or Match.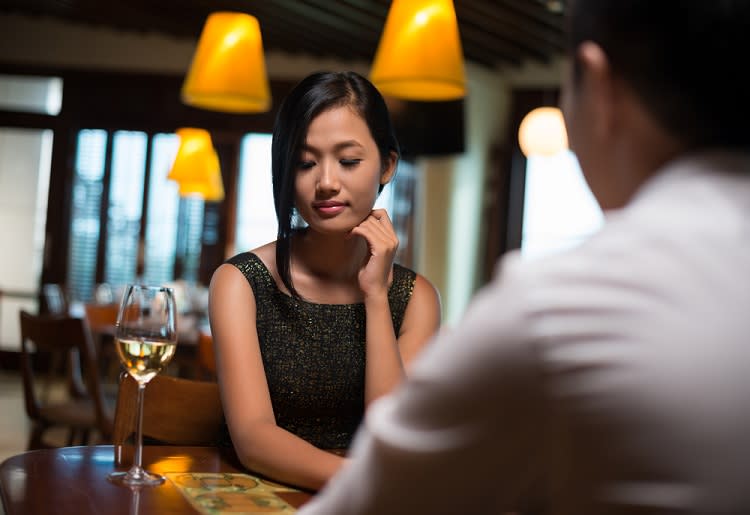 Are You a Hesidator?
Do you avoid scheduling dates until the very last minute? Do you have an ambivalent attitude toward dating? Are you too stressed to go through the dating process? If so, you might be a hesidator.
These three traits highlight the qualms of the hesidator. If you find it difficult to get excited about dating or have recently felt that dating is pointless, you are probably a hesidator.
3 Tips for Getting Out of the Hesidating Mindset
If you want to open yourself up to new romantic adventures, the following tips can help.
1. Identify Your Current Priorities
If dating is not at the top of your priority list, what is? Give your current priorities adequate attention, then set aside time to consider your dating strategy.
Maybe this is not the time to try to date. If that is the case, don't force it. It is far better to be clear about your intentions than to communicate your ambivalence and apathy to a potential partner.
2. Take Time to Figure Out What You Want in a Partner
Do you want a casual partner, hook-up, or long-term relationship? Are you monogamous, polyamorous, or monogamish?
Take the time to answer these questions by reflecting on them or going for some coaching or therapy to figure things out. Then, head back into the dating landscape once you have a clear idea of what you are looking for in a partner and relationship. It is far easier to get excited about dating if you are clear about what you want.
3. Try to Lower Your Overall Stress Levels
Hesidating is the direct result of feeling stressed. Lowering your stress levels will make it easier to re-engage with the world of dating and relationships.
Be clear about your physical and emotional boundaries. Identify places where you can decrease stress, and work on these. Seek out support to help lower stress and build stress management skills.
» Check out these 10 ways to deal with pre-date anxiety.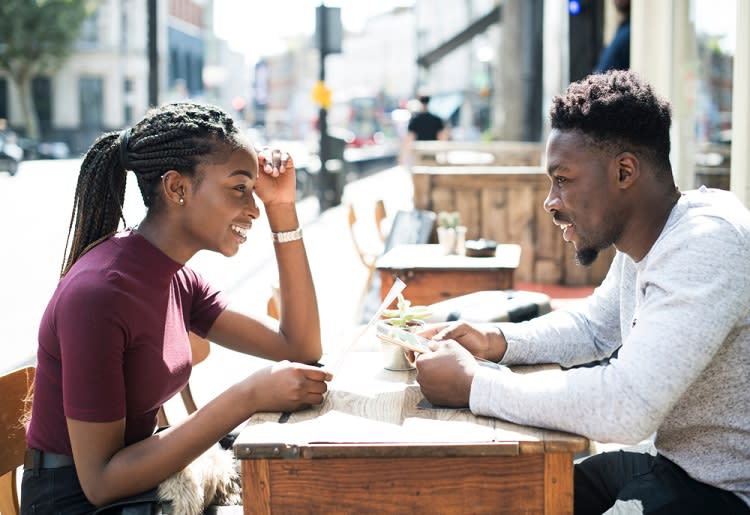 From Hesidating to Re-Engaging
The pandemic has changed how we interact socially and prioritize health, work, finance, family, love, and friendship. High levels of change and uncertainty make it hard to find energy for the dating world.
Psychologist Abraham Maslow talks about the hierarchy of needs and says that until we meet our basic needs, the more lofty ones are not on our radar. His hierarchy starts with basic physical needs (air, water, food, shelter, sleep) and moves to safety (personal security, employment, resources, health). It is only after these two levels of needs are met that we move to consider our needs for love and connection. The pandemic meant refocusing on physical and safety needs. Once these have been met, we can re-engage with our need for love, connection, and companionship.
Re-engaging means creating a new mindset around dating. Step 1 is to lower our stress levels. Then, we clarify what we want in a partner and the type of relationship we seek. Once we have done that, hesidating becomes a thing of the past.
» Ready to get back out there? Check out our top picks for the best gay dating sites.