First dates on days like New Year's Eve and Valentine's Day are especially popular because no one wants to be single on special days like these.
A blind first date on Valentine's Day can be thrilling. It can either lead to your "happily ever after" or become a funny first date disaster story that you'll remember for the rest of your life.
You may start the date dancing on air, but when things don't go as planned, this dancing can quickly turn into a waltz of trepidation.
I've gathered these ten stories from my own experience, my clients' experiences, as well as from my friends. My hope is that they will inspire you to consider going on a first date on Valentine's Day and also help you decide if a first date on Valentine's Day is right for you.
Here are 10 real stories about first dates on Valentine's Day.
» Ready to find your forever valentine? Check out our top picks for the best dating sites and apps.
1. A Dance With a Red Carnation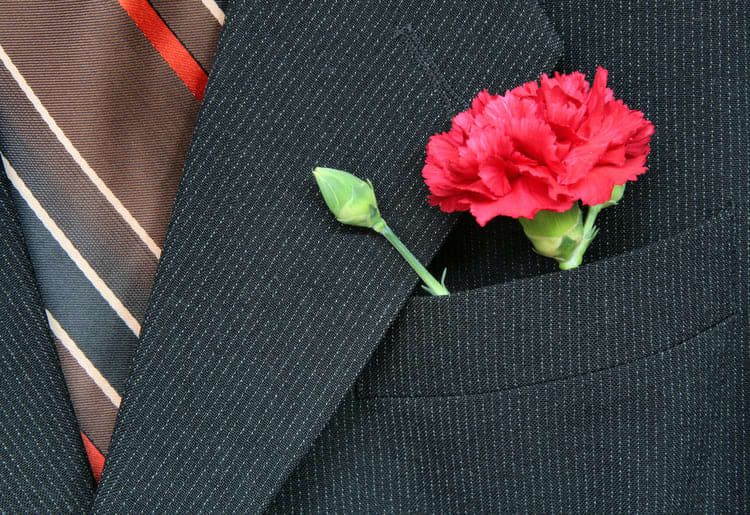 Before the Internet, it was common to meet people via personal ads. Yes, like in the well-known Rupert Holmes song, "Escape (The Piña Colada Song)."
James answered my ad when I was 20. Our first date was a dance on Valentine's Day. In his letter, he described what he looked like, but he didn't send me a photo. He just said that he would wear a red carnation so I could recognize him.
I spotted James as he arrived. He was considerably shorter and older than I expected. I guess you could say he lied on his "dating profile"—a typical case of catfishing. If I were to redo it today, I would definitely run a dating background check on him first.
I was disappointed but decided to stay. I enjoyed our conversation. But the dancing was difficult. Because it was Valentine's Day, the dances were slow and sensual—not ideal for a first date.
I told James I preferred not to slow dance. He was insulted, so he went off in search of someone else. And I headed home.
2. A Chocolate Kiss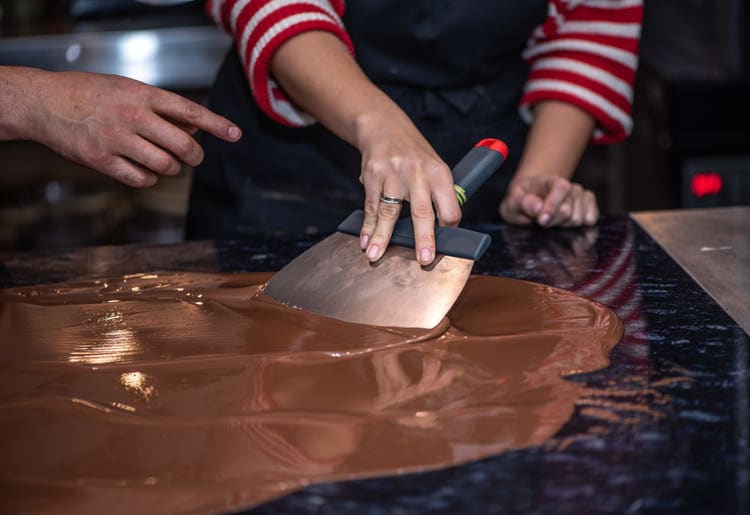 Mary is 55 and has been divorced for two years. She met Rob (59) on a dating app in mid-January. They started talking on the phone by the end of the month, so Rob suggested meeting as February began.
They met on Valentine's Day at a chocolate making class. There were ten people in the class, but Rob and Mary were the only ones on a first date.
They had great chemistry and enjoyed feeding each other chocolate. It was a brilliant first date for Valentine's Day. Because the focus was on learning to make chocolate, the awkwardness of being on a first date disappeared quickly.
3. A Scavenger Hunt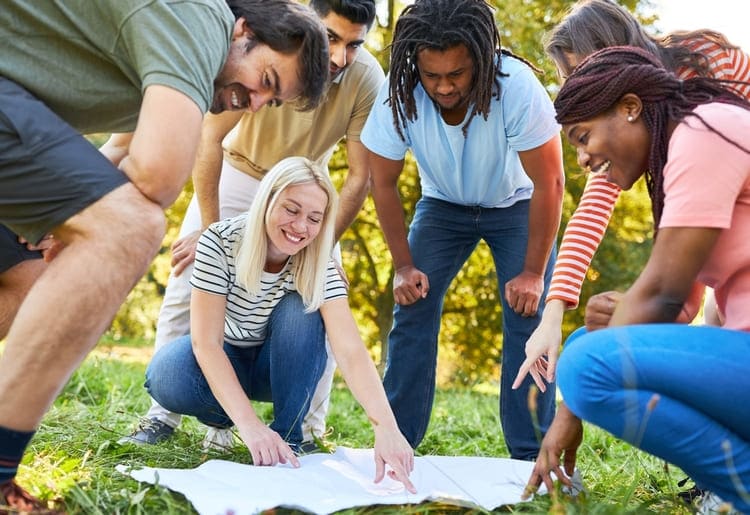 Rita (32) and Wren (45) met through a friend at the start of February. They wanted to get to know each other better, so they planned a first date on Valentine's Day and went on a group scavenger hunt.
The hunt was fun but didn't allow them to spend much time together—not the most romantic Valentine's Day first date.
» Here are 10 date stories that'll make you facepalm.
4. A Drive-In Horror Movie Fest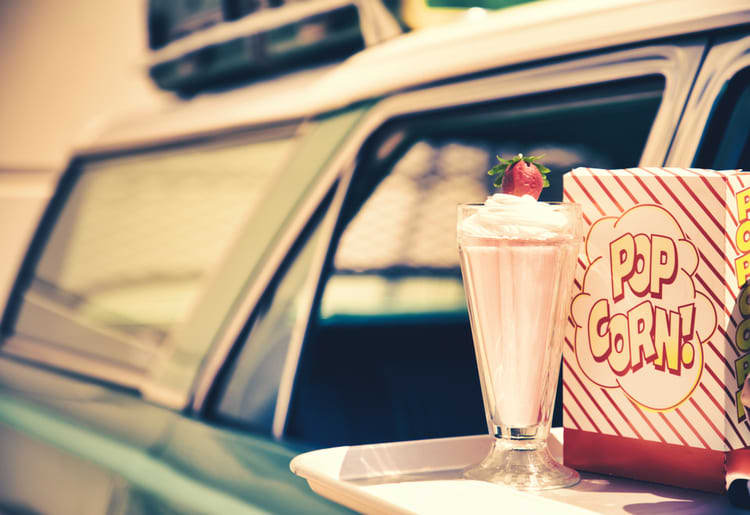 Darren (45) and Jonathan (60) met at a work-related event. They connected instantly over their love of cinema and decided to have their first date on Valentine's Day.
So, Jonathan invited Darren to a horror movie fest at a drive-in that reminded him of his first dating experiences. Watching these horror films together lowered their romance expectations and made the usual first date awkwardness disappear.
5. A Very Awkward Planetarium Show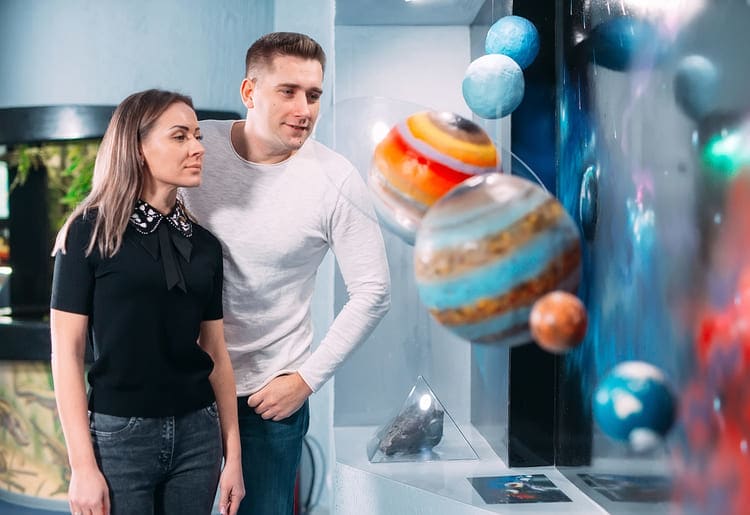 Ron (27) and Barbara (28) both love astronomy. So for their first date—on Valentine's Day—they went to a planetarium show.
During the show, each couple needed to figure out whether their stars aligned. There were lasers highlighting the different constellations visible in the local sky. And everyone was drinking champagne.
But unfortunately (for Ron and Barbara), the audience was filled with canoodling couples, and they didn't have the same chemistry. This led to a very awkward first date.
6. An Interactive Picture Show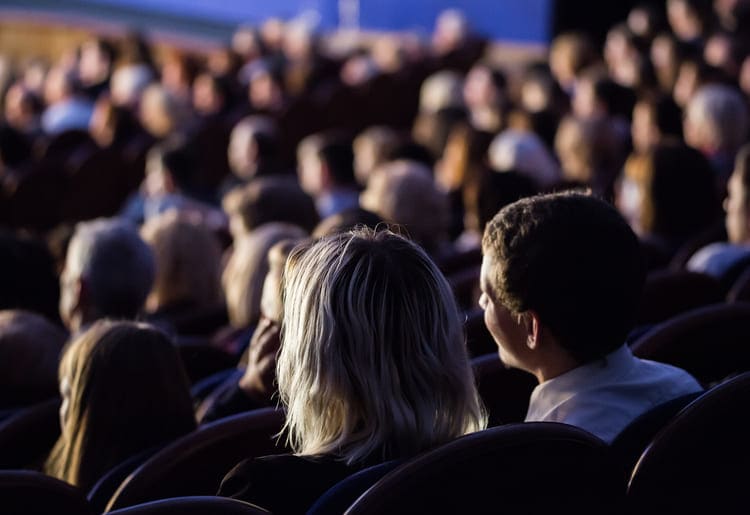 Arden (35) and Nina (30) went to see The Rocky Horror Picture Show on Valentine's Day for their first date.
The production encouraged the audience to interact. This was a perfect Valentine's Day first date—a bit of sensuality and a lot of fun.
As Dr. Frank-N-Furter famously said, "It's not easy having a good time," but Arden and Nina sure did.
7. A Blind Date Dinner Party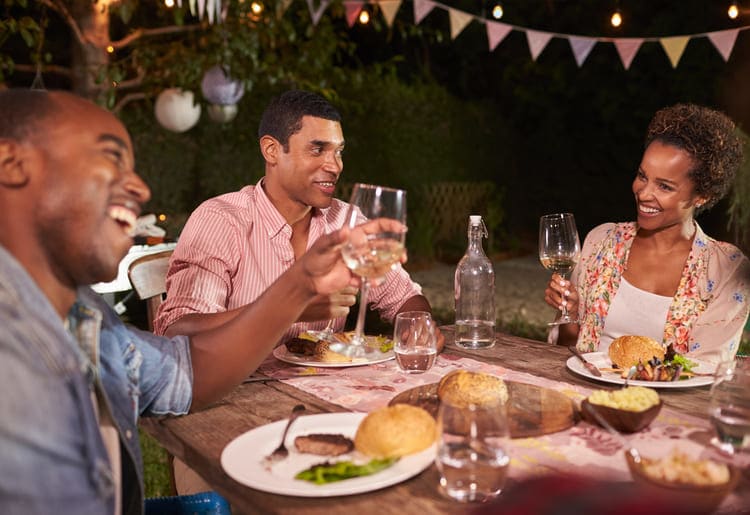 Wayne was widowed at 55. His friends decided it was time for him to start dating, so they organized an intimate Valentine's Day dinner party for three couples, including Wayne and his blind date, Patty (45).
This had the potential to be a Valentine's Day first date disaster because of unknown expectations and the pressure for romance. But Wayne and Patty enjoyed each other's company and even decided to go on a second date.
» Want to meet Black singles? Find your perfect match on BlackPeopleMeet.
8. A Dive With Dogs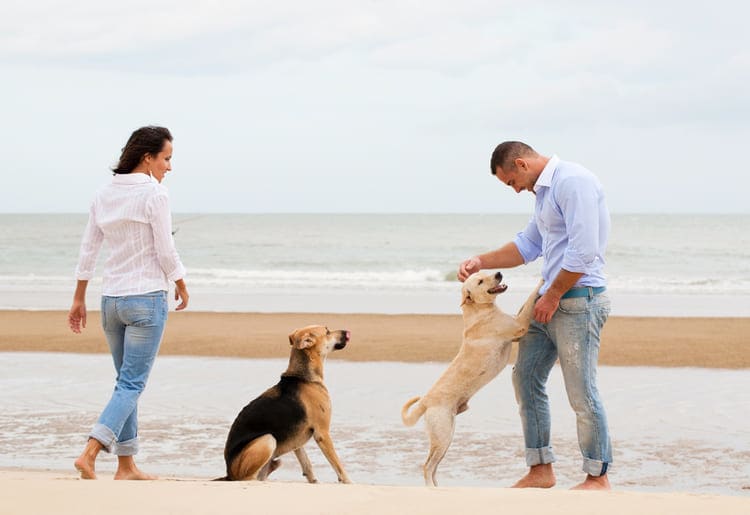 Jody (42) and Marc (47) met on a dating app and decided to walk their dogs together for their first date on Valentine's Day. Because it was a low-pressure activity that wasn't focused on romance, it was an excellent first date idea.
Their date started really well, with great chemistry between them and their dogs. After 30 minutes, they reached a lake, and before Jody could stop her dog, he ran in, pulling her in behind him. Marc's dog followed.
Everyone ended up soaking wet but laughing—an excellent ice-breaker for a first date.
9. A Loud Sushi Bar With Delicious Food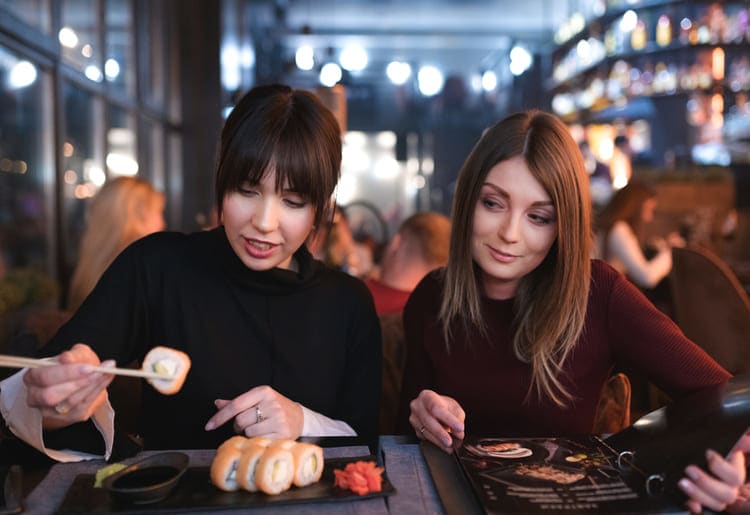 Beth (29) and Cora (36) met in line while waiting for concert tickets. They arranged a Valentine's Day first date at a sushi restaurant but were seated at the bar next to each other.
This was not a good place to get to know each other better because it was loud, and there was no privacy. But while it was challenging to have a proper conversation, they enjoyed superb food on their first date.
10. A View of the City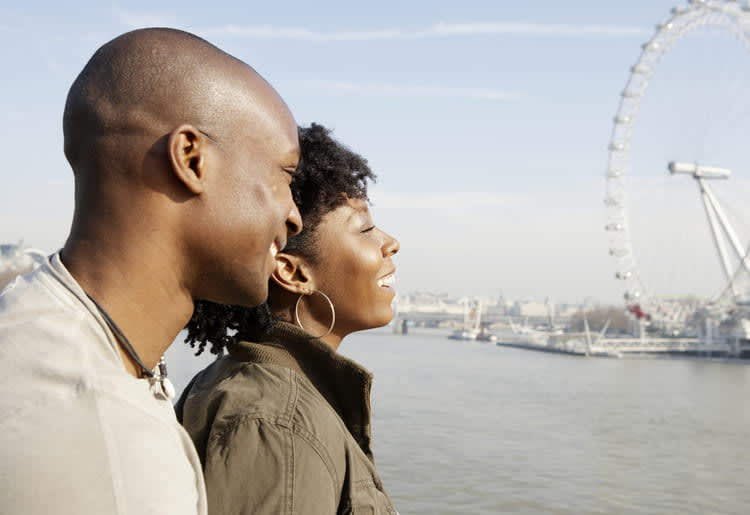 Amy (44) and Joe (44) went to the London Eye for their Valentine's Day first date, enjoying the view of the city. Afterward, they wandered through food stalls and had fish and chips.
It was an excellent Valentine's Day first date with space for romance—without the normal pressure you'd expect from a first date on Valentine's Day.
First Dates On Valentine's Day: My Advice
First dates carry pressure for romance. But I have found that this pressure can be alleviated by being creative or engaging in activities during the date.
If you have chemistry, the opportunity for romance will present itself. And if it isn't there, an activity will ensure that you still have a great time, removing any unnecessary awkwardness.
In my opinion, Valentine's Day is an awkward day to be uncoupled. But I believe a first date on Valentine's Day is fine as long as you keep your expectations in check.
» Tired of swiping and ready to find real love? Sign up to eharmony today.