I am sure you've heard the adage, "You cannot love others until you love yourself." And while it might seem cliché, it is true that time spent alone increases our self-esteem.
Dating yourself is a great way to reconnect with who you really are and gain a deeper understanding of your desires. Being single is a great time to treat yourself and to figure out what you really want from dating.
Here are 10 real stories from my clients, friends, and myself about treating yourself, plus a little something extra so you'll want to treat yourself, too.
» Not sure how to celebrate Singles Awareness Day? Try one of these solo date ideas.
1. The Gift of Touch
Marcy is an acquaintance of mine. When I had lunch with her in November, she told me she dreads the holidays because this would be her fourth year of being single and on her own.
I asked what she misses most about having a partner during the holidays. She replied, "Cuddling. Since COVID, I don't see many people. I miss regular hugs."
So, I suggested a day at a spa. We went on the 28th of December so that Marcy wouldn't spend the holiday period alone. My gift to her was a two-hour massage, giving her some of the touch she craved.
When we're single, experiencing regular touch is often difficult. But human beings need physical touch.
Touch is essential to physical and mental development and well-being from the time we are babies through to the end of our lives. From helping us to form parts of our immune systems to increasing mental health, all types of touch have a part to play.
2. A Feast for the Senses
I attended my first Japanese tea ceremony when I was in university. I remember the beautiful tea house in the garden, the smell of the tea, and the beauty of the ceremony itself very clearly.
Japanese tea ceremonies are a feast for your senses. I love the peacefulness and precision of the ceremony, the emphasis on using all of my senses, and just being present in the moment.
When we're single, we get the opportunity to reconnect to pure sensory experience with no obligation to focus on anyone else.
3. A Guide, Treasures, and a Confidence Boost
The last time I was in Los Angeles, I went to a few vintage stores with a clothing designer. We spent three hours combing through shops for treasures. I found more amazing clothing than I could afford and left feeling really happy and genuinely fantastic in my own skin.
This trip reminded me that a confidence boost in one area of my life will positively impact other areas of my life, too.
4. Stop, Taste, Enjoy
While on a trip to Montreal, I had my first tasting menu experience. The chef chose 8 courses, each one a few bites worth of scrumptious food.
Tasting menu meals are designed to savor, so they take longer. This feast took 90 minutes and reminded me to slow down and enjoy different tastes and experiences.
Often when we eat on our own, we rush. A leisurely meal reminds us to appreciate our own company, which, in turn, makes us better company for others.
» Here are 10 lesser-known uses for dating apps.
5. Swept Away at an Art Theatre
I once took myself to see Swept Away (1974) at an art theatre. It was an amazing solo date. At first, I felt awkward but settled quickly as the film began.
One of my favorite scenes was Mariangela Melato trying to catch her first fish. The frustration she expressed was so intense. I loved watching it without concern about someone else's comfort or opinion.
This experience highlighted how beneficial exploring one's own reactions is when aiming to learn more about oneself. The more we know ourselves, the better our partnerships will be.
6. Energized by Nature's Beauty
My client Jennifer has been single for 7 years. I noticed that when she planned activities, she would always focus on whether she might meet someone.
So, I challenged her to go for a walk through the woods and focus on the beauty around her. She came back energized. Jennifer said she felt less anxious and realized she had a clear purpose that had nothing to do with relationships.
Spending time on our own teaches us to shift our focus from the past and the future to the present, increasing joy and decreasing stress.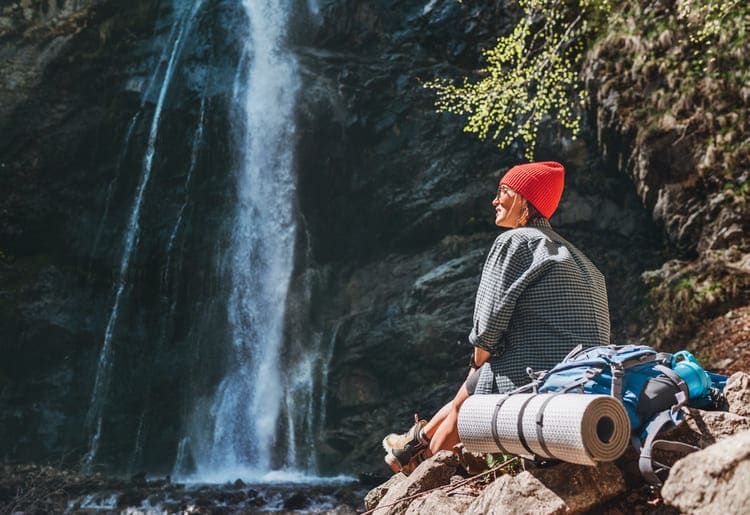 7. A Childhood Treat
My client Sarah worries about her weight when she's single. And she's not alone. Time alone can become associated with self-restraint in addition to loneliness.
I challenged Sarah to eat whatever she wanted for a day. I asked her to fully embrace and enjoy it so she'd remember that time alone can be fun, too.
She chose to have a delectable scoop of butter pecan ice cream, which made her think of her childhood and how fun it was to get it as a treat when she was younger.
8. Self-Knowledge Is Power
When I go to a new city, I love browsing through bookstores. I once spent ages in a shop in La Jolla, California, drinking coffee as I wandered through stacks of rare books.
Reading is a great way to expand self-knowledge. The more we know about ourselves, the better our relationships with others will be.
» Looking for something serious? Try EliteSingles.
9. Like No One's Watching
One of the best concerts I attended was a UB40 concert at Kew Gardens, which I attended solo. I got lost in the music, dancing and singing along in the open air. They played two of my favorites: "Red Red Wine" and "(I Can't Help) Falling in Love with You."
Spending time like this, getting lost in something you love, lowers one's self-consciousness.
10. Took a Class, Learned Something New
Single clients often spend most of their free time focused on finding a partner. Instead, I encourage them to take a class and learn something new.
Sam took up Tai Chi which he now uses as an effective way to soothe himself, calming both his mind and body. Learning new things increases life satisfaction and makes us more interesting to others.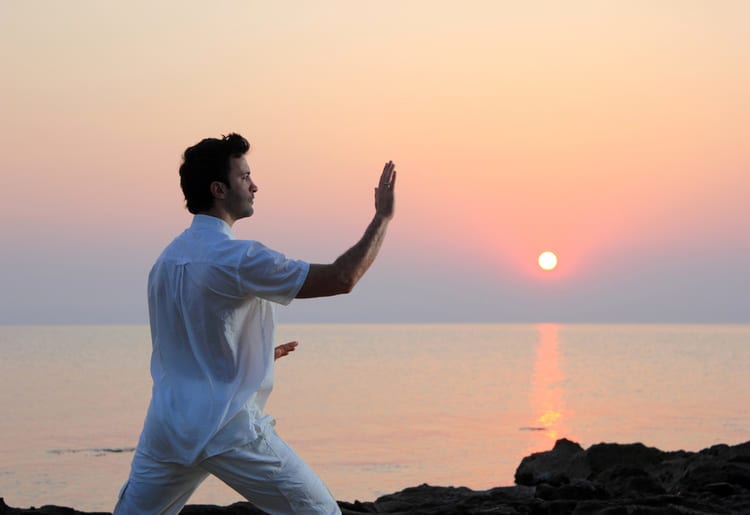 Because You're Worth It
Treating yourself when you're single helps build confidence and increases your satisfaction with yourself and the world.
We often focus on the negatives in our day—the tasks to complete, so we don't notice any of the positives. Treating ourselves helps us to slow things down and focus on the positives without distraction.
Whether you're single or in a relationship, regular solo dates are an essential part of self-care.
» Ready to meet someone special? Sign up for Zoosk today.