People have used many different dating sites and apps to find friends, roommates, professional collaborators, and more. In fact, some apps even have features that are designed for things like networking and developing friendships.
If you're open to finding more than a date or a hookup on a dating app, or simply curious about the possibilities, keep reading to learn about some outside-the-box ways to use dating apps.
» More: Dating sites for specific interests.
1. Finding Friendships
If you want to make new friends without relying on people you already know, you can use your dating app's profile to say that you're looking for friends. You can then swipe accordingly—and even if you're primarily interested in dating, don't dismiss someone just because you're not feeling that kind of chemistry. Maybe the person you don't click with romantically will be someone you click with platonically—they could even become one of your best friends down the line.
You can use dating apps to discover friends by creating a profile specifically devoted to friend finding. You can also use certain matching features to help you to connect with people who share your hobbies and interests. Some apps even have activities you can participate in which lends themselves to finding new friends. Remember, some of the best relationships begin as friendships!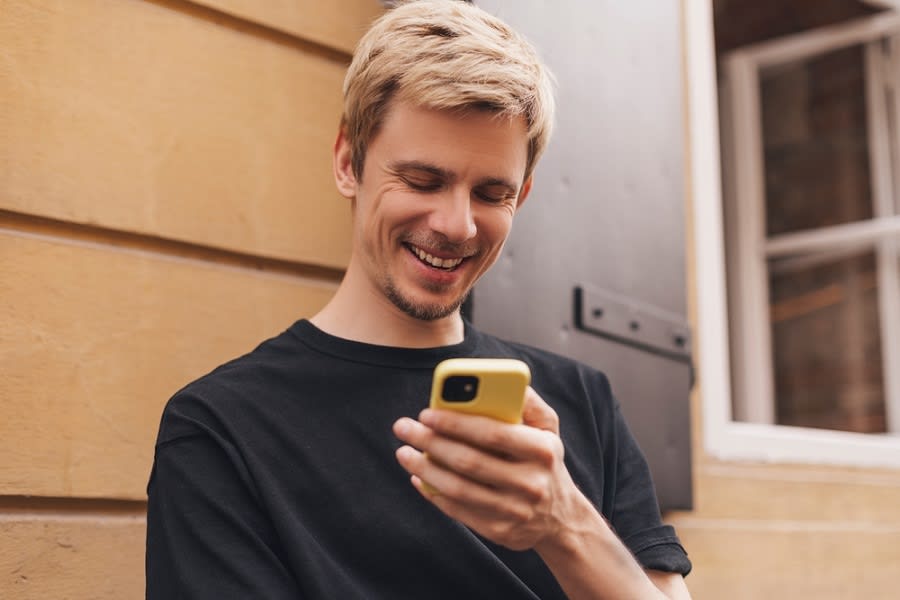 2. Professional Networking
Did you know that dating apps can also be…professional? It might sound bizarre, but around one in ten UK employees uses dating sites exclusively for networking. If you keep an eye out for people in your line of work on a dating app, you just might find a professional mentor or collaborator. Meet up as friends first and see if any opportunities come up, or write on your profile that one of your goals is to make professional connections.
Many of these apps have a special section or mode that you can use specifically for work-related connecting. It is smart to be careful what you share while looking for partners if you are also planning on looking to connect with potential mentors, employers, or investors.
» Not interested in someone's advances? This is how to politely reject someone.
3. Finding Roommates
Want a roommate you actually click with? People look for housing all the time, and just as many have extra space in their homes.
Since dating apps are designed to help you find people you'll get along with, they take some of the guesswork out of finding others you might enjoy living with. You can write on your profile that you're looking for a roommate, especially if you're using a feature to look for friends. Some apps even have specific tags that cover looking for roommates.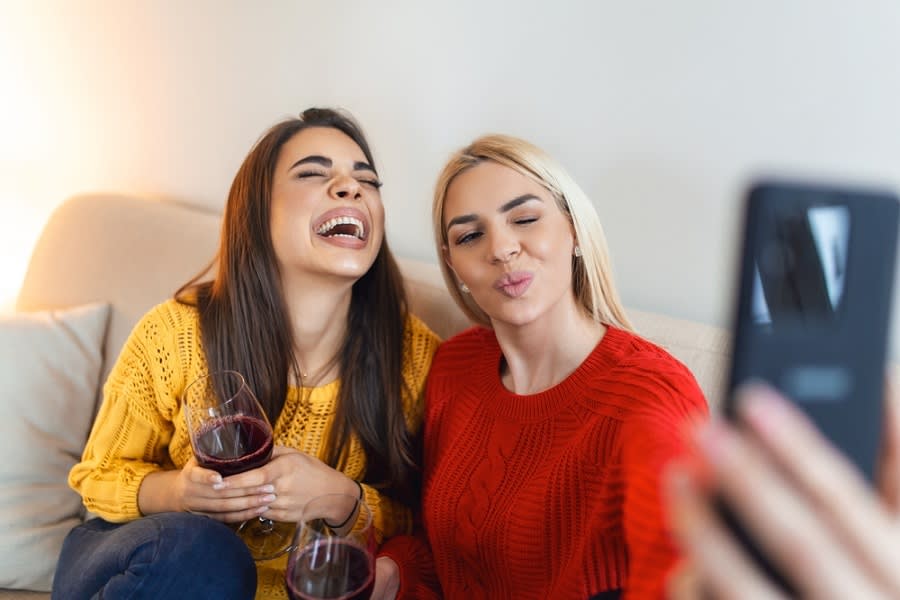 4. Matchmaking Friends
If you don't hit it off with someone or can tell you won't before even meeting, you may still know someone who would get along splendidly with them and vice versa. Sharing potential matches with friends can make you extremely popular! If you know the person well, you may spot someone they will click with that they might have overlooked.
If you and someone you meet mutually agree that you're not meant to be together, you can ask each other to keep an eye out for each other's potential matches.
» Want to meet someone you can click with? Here are the most compatible personality types.
5. Linking Up With Fellow Event-Goers
There are many apps designed for finding a night out. However, dating apps also have features that can be used to find people who are attending the same events. For example, you can put a tag in many dating apps that will let people know you are interested in meeting up with others who are going to the same festival.
6. Finding Travel Companions
It can be hard to get to know new people when you travel, especially if you're by yourself. There are a number of dedicated sites that help people meet travelling companions. Some dating sites help you to meet travelling companions by having tags and sections devoted to travel related content.
Once you begin to form friendships on an app, making a connection for travel and exploration is easier. Many people prefer not to travel on their own so having a variety of places to meet potential traveling companions is extremely helpful.
» More: How to use dating sites without paying.
7. Meeting Those With Common Interests
Dating apps help you find friends who share your interests or backgrounds while offering a judgment-free space to chat about them. Finding someone with common interests is also essential when dating as a senior.
No matter how obscure your passions and interests are, you're bound to find someone who shares them—and there's a dazzling variety of ways dating apps can help with that. There are dating apps devoted to particular interests, passions and even to particular types of people. It is worth having a look around to find out if there is a site or two devoted to the things you love most and to begin your search for a partner on those sites.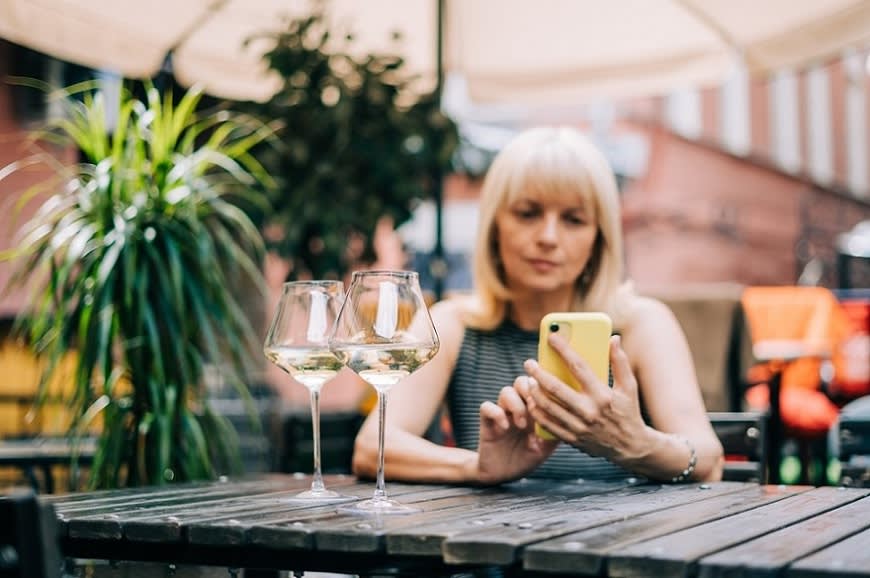 8. Finding Workout Buddies
If you're looking for someone to help motivate you to work out—or just to keep you company during your next job or gym visit—check out apps that are devoted to singles who enjoy working out. There are apps for runners, gym rats, and every sport you can imagine. Some are just devoted to getting fit and thus let explore a variety of activities.
Either way, engaging in an activity with someone can be an easier way to start to know them and figure out if you want to date. It takes the pressure off to have the 'right' conversations as it gives you a topic you share.
» Want to make meaningful connections? Try these Bumble alternatives.
9. Meet Gaming Lovers
Some apps let you meet fellow gaming enthusiasts—and with the sheer growth of the gaming industry, you won't be hard-pressed to find someone you connect with.
You may not be aware that there are dating apps that are geared towards helping single gamers meet. There are also dating apps that are avatar-based. If you are old school, you've probably relied on live chat features in the past. Today you have far more options.
10. Discovering Yourself
Dating apps can also help you discover more about yourself. By participating in some quizzes and activities, you can learn more about your likes and dislikes, and learn more about what attributes are essential in a potential partner and what attributes are not.
As you meet and talk to people on the app, you will gain more insight into what you want in partner, and what type of relationship you want. These apps can help you figure out whether you want to be dating or to have a relationship.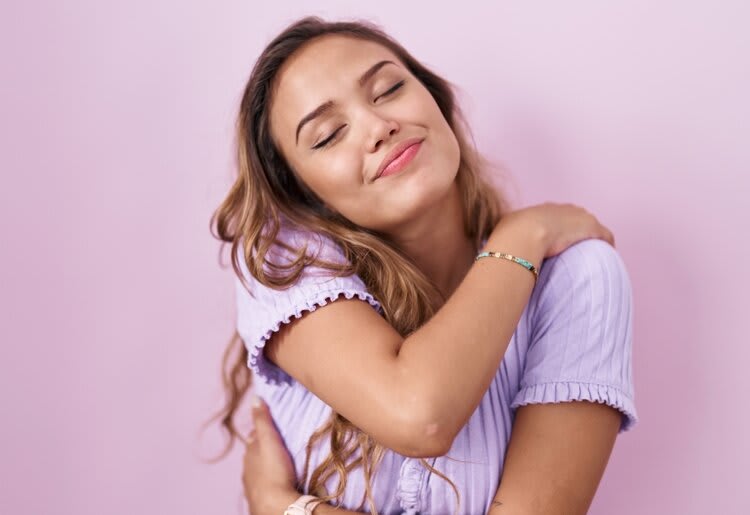 A Final Note
There are so many kinds of connections you can make with so many different people, and opening yourself up to all of them will drastically increase your success on dating apps. Try to go on a date with an open mind so that you're able to see everything this person has to offer you. And if you're looking for something specific that's outside the realm of dates or hookups, taking advantage of one of the features above can help you find that!
And if you've read through this article and decided that you'd prefer to stick to the dating scene, then take a look at our reviews of Zoosk and eharmony, two great apps guaranteed to find you someone special.