Obtaining a security clearance is crucial for individuals seeking roles within the US government that involve access to sensitive and confidential information. This clearance ensures that the person can be trusted with national secrets, safeguarding the nation's security.
The process is rigorous: Applicants undergo a comprehensive evaluation where government investigators assess their past actions through a basic background check and their character and trustworthiness.
However, securing this clearance is not guaranteed. For instance, the National Security Agency recently denied 9.2% of requests, marking the highest denial rate of any government authority.
» Interviewing a potential employee? Check out our picks for the top 10 background check red flags.
Security Clearance: What You Need to Know
A security clearance assesses both your character and your loyalty to the US. It's conducted by the Defense Counterintelligence and Security Agency using a "whole person" approach, similar to background check best practices.
According to Yale University, there are three levels of security clearance:
Confidential—A potential threat to national security
Secret—A significant threat to national security
Top Secret—A severe threat to national security
While only certain individuals in the US government require a security clearance, it is mandatory for specific roles such as civilian and military personnel, contractors, consultants, and grantees within agencies like the FBI and CIA.
We've compiled a list of ten disqualifiers that may complicate your job application to various government agencies.
1. Financial Distress
A history of failing to meet financial obligations will disqualify you from a security clearance. Living outside your means indicates a lack of self-control and reflects your ability to protect government secrets.
You can show investigators that you won't pose a risk by:
Explaining that the issue was outside of your control, like a job loss or a divorce
Taking measures like financial counseling
Showing you've arranged to pay debts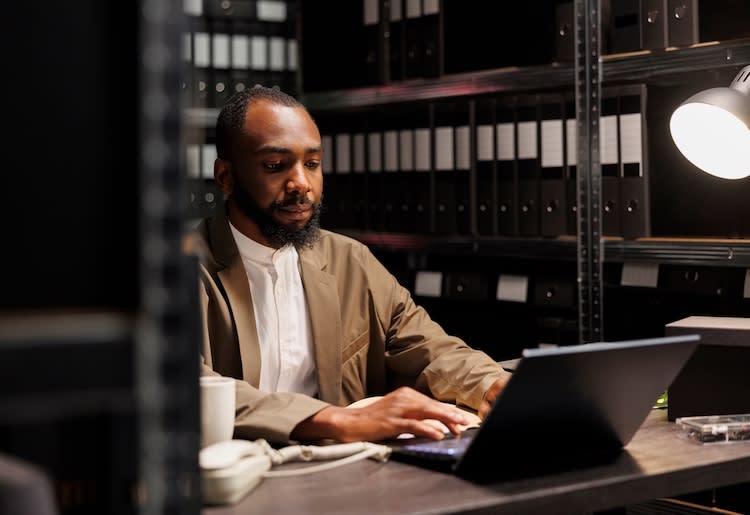 2. Influence by a Foreign Country
If you've lived, worked, or have substantial business and financial interests in a foreign country, you'll be vulnerable to exploitation by the government and will face disqualification.
You can decrease suspicion by:
Disclosing any foreign interests or contacts immediately
Explaining that your ties or interests in a foreign country are unlikely to create a conflict
3. Concerns Over Allegiance to the US
According to the national security adjudicative guidelines, any reason to suspect your allegiance to the US, like terrorism or sedition, can cause disqualification. By supporting these activities, you compromise national security.
Be honest with your potential employer and alleviate suspicion if:
You were involved in a group but were unaware of their anti-governmental leanings
Your involvement was a long time ago
You participated for humanitarian or academic purposes
4. Compulsive Sexual Behavior
Engaging in compulsive sexual behavior can affect your application regardless of prosecution. It shows that you're unreliable and vulnerable to manipulation.
You can ease doubts by:
Explaining that the event happened before or during adolescence
Confirming the completion of a treatment program
5. Lying During Your Security Clearance Review
The government will disqualify you if you provide false or misleading information during your review, refuse to meet with an investigator, undergo a medical evaluation, or decline a polygraph test.
You can relieve doubts by:
Notifying the investigator immediately
Clarifying that it was an unintentional error
Explaining if you've concealed the information on the advice of a lawyer
6. Criminal Activity
An investigator will disqualify you if you've committed a criminal offense. Criminal activity can question your reliability, judgment, and willingness to comply with laws, rules, and regulations.
Some government agencies might consider hiring you if you have minor, non-violent offenses irrelevant to the job you're applying to. Additionally, juvenile records are sealed or expunged automatically in many jurisdictions once the individual reaches a certain age, like 18 or 21.
You can ease suspicion by:
Demonstrating that you were pressured into the crime by past influences
Showing evidence of successful rehabilitation, like attending school and maintaining employment
Explaining that the offense happened a long time ago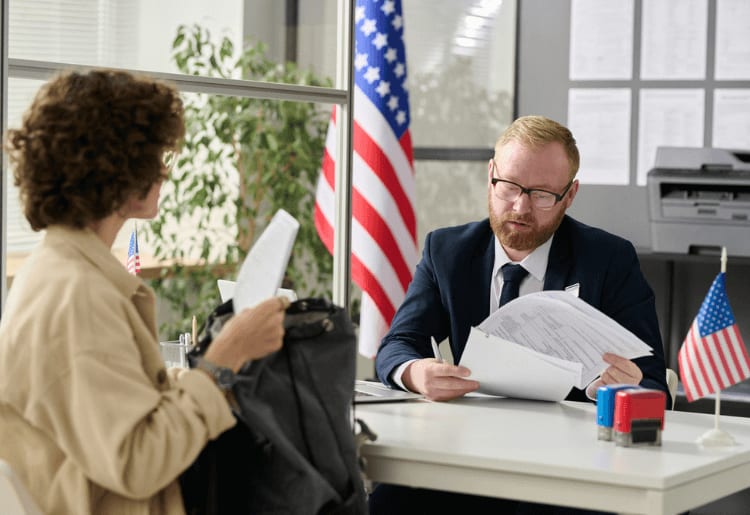 » Learn how to conduct a criminal background check.
7. Alcohol or Substance Abuse
Alcohol or substance abuse that resulted in incidents like working while drunk or driving under the influence will disqualify you. It shows you lack the trustworthiness and reliability necessary to perform the job.
You can relieve doubts by:
Enrolling in a treatment program before applying for a job in the government
Showing you're unlikely to relapse
Explaining that the substance or alcohol abuse happened a long time ago
8. Certain Psychological Conditions
Certain conditions that result in self-harming, suicidal, violent, paranoid, or manipulative behaviors may end your application process because they can impair judgment and stability while performing your duties.
You can ease worries by:
Showing that you can control the condition by attending therapy
Demonstrating that you've complied with your treatment plan
9. Mishandling Protected Information
An agent will deny a security clearance if you disclose protected information to the media or personal contacts. Revealing sensitive information shows your inability to protect it and is a significant security risk.
You can alleviate suspicion by:
Showing you changed your behavior after a security training
Explaining that the breach was the result of unclear instructions
Clarifying that the violation was an accident that you promptly reported
10. Unauthorized Use of Information Technology
You'll be rejected if you have a history of unauthorized use of IT systems, like unauthorized access to any device used to store or process information—or any modification and destruction of data.
Reassure the investigators by:
Demonstrating that it was unintentional
Ask for references from individuals who can vouch for your character and integrity
Proving that you've acted quickly to correct it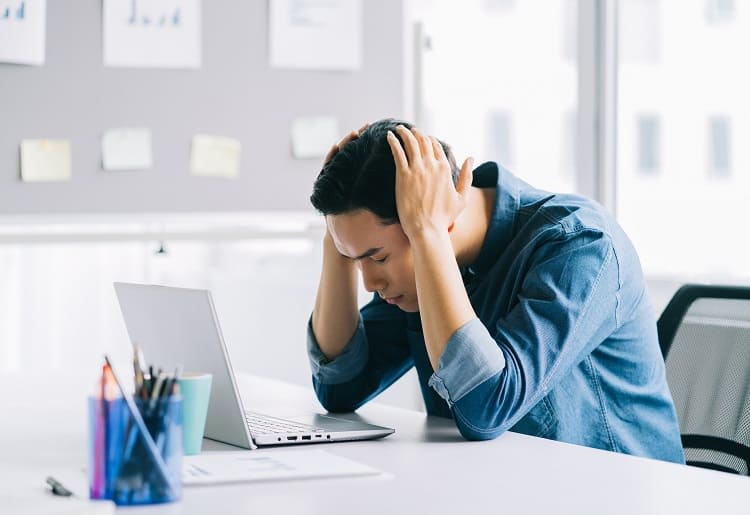 Be Prepared for Your Security Clearance Review
Undergoing a security clearance review means facing one of the most thorough background checks. The good news is that the government doesn't only consider risks but also your corrective measures.
Conduct a basic background check with an online service like Intelius or CheckPeople. That way, you'll have a picture of the information publicly available. You can also prepare explanations for anything the government considers a risk.
» Applying for a government job? Look at ways to improve your credit score for a better background check.