But cocktails are tricky to make, and as for hard alcohol like tequila and rum, well, you're not a lush after all. What's more, bars are expensive, and especially in this current health climate, not too many people are venturing out to clubs.
So what's a body to do if they want to enjoy the relaxing effects of a good drink without any of the negative side effects we've mentioned? Three words: Homemade Wine Cocktails. They're lighter than their hard alcohol counterparts (with a lower alcohol content and dehydration effect), and they'll work out cheaper since you're making them at home. What's more, wine cocktails are more flavorful, making them a tastier option that you can pair with a good meal as well. Plus, since you're working at home, you can play around with a lot of different concoctions until you find the one that really makes your palate sing. So whether you're hosting a party, having a special someone over for drinks, or just trying to unwind after a long day, check out ten of our favorite wine cocktails that you can make at home with just a few simple ingredients. Bon appetit!
Ultimate Homemade Wine Cocktails #1: White Wine Spritzer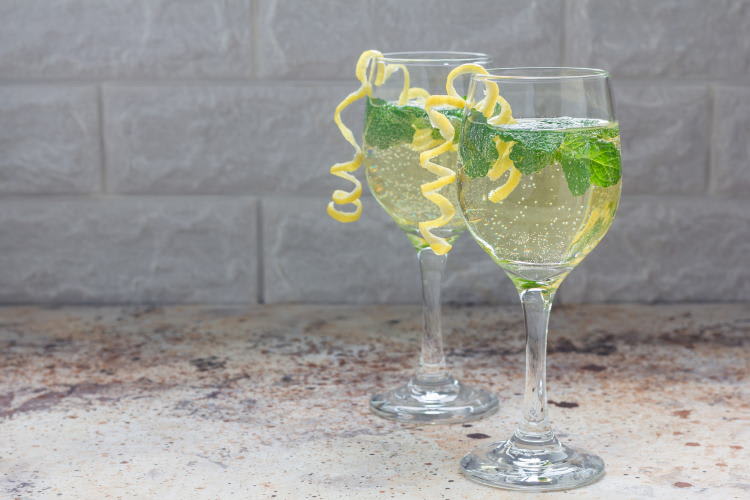 Probably one of the easiest wine cocktails to prepare, white wine spritzer is a lovely addition to any bridal shower, brunch, or another daytime affair. And with just two ingredients, it's also a great way to break into the homemade cocktail venue. Just mix your favorite white wine with club soda (3:1) and garnish with orange or lime. Note: both drinks should be chilled/cold for best flavor.
Serving tip: Add various flavored ice cubes to vary the taste of this simple but refreshing spin on an ordinary glass of wine.
Ultimate Homemade Wine Cocktails #2: Apple Cider Sangria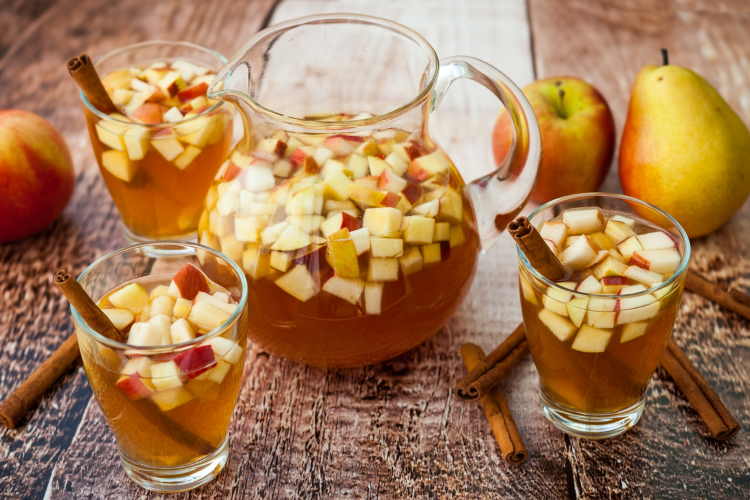 Sangrias are great and can be made in a wide variety of flavors. This sangria is particularly well-suited for autumn evenings with friends and can be saved in the fridge for subsequent uses. Simmer 1 cup water along with a cup of sugar and approx 5 cinnamon sticks for about ten minutes. Be sure the sugar has completely dissolved. Once the cinnamon mixture is cool, combine all the ingredients and refrigerate for a few hours or overnight.
Ingredients:
White wine
12 oz hard cider
2 apples
¼ cup cinnamon simple syrup
5 cinnamon sticks
¼ cup frozen apple juice concentrate
1 orange for garnish
Serving tip: Make a large batch of this and keep it sealed in the fridge. You can also reheat it for a warm apple cider vibe.
Ultimate Homemade Wine Cocktails #3: Moscato Ginger Iced Tea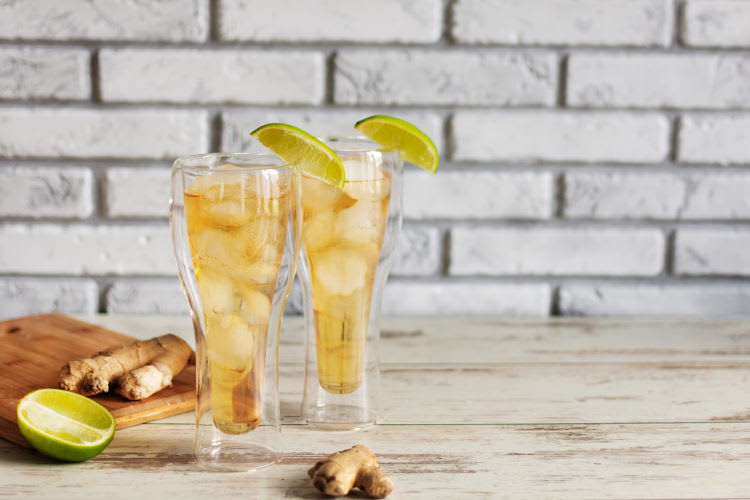 This wine cocktail has some of everyone's favorite elements. The Moscato wine gives the drink an irresistible sweet and bubbly texture, while the freshly brewed iced tea and candied ginger create an unusual medley of flavors your palate will adore.
Start by making a ginger simple syrup by boiling a cup of water and a cup of sugar together, dissolving the sugar completely. Remove from heat and add fresh ginger. Once this has steeped for about ten minutes, strain and cool the syrup. Then you can combine the syrup and tea to chill in the refrigerator. To serve, fill glasses with ice cubes, pour in your tea mixture, and add about ¼ cup of Moscato. Top it off with candied ginger.
Ingredients :
1 cup sugar
½ cup peeled and sliced fresh ginger
2 ½ qt. Fresh brewed iced tea
1 bottle Moscato
12 pieces of candied ginger for garnish
1 bottle Moscato
Ice cubes
Serving tip: If serving a lighter meal such as a creamy pasta or fish, use a drier iced tea brew like green tea. Meanwhile, richer, full-bodied teas will pair well with heavier, thick meat sauces.
Ultimate Homemade Wine Cocktails #4: French 75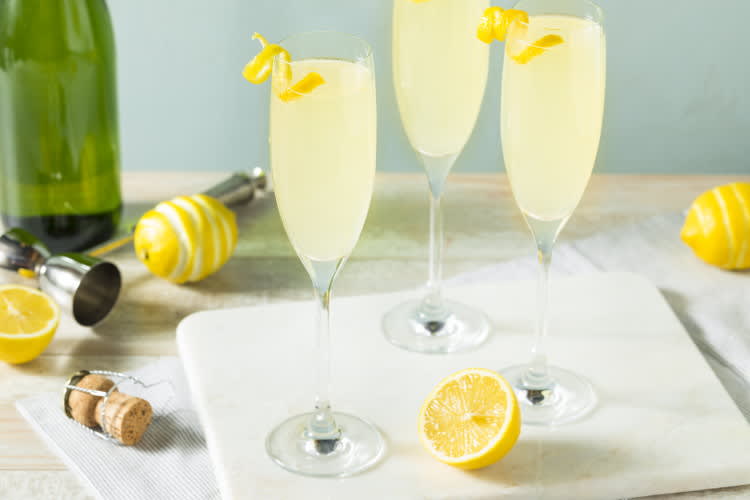 This classic champagne cocktail is a lot less complicated than its sophisticated name and wine companion implies. To prepare the French 75, combine gin, lemon juice, and syrup into a shaker along with ice. Strain and pour into a champagne flute. Top with a lemon twist garnish.
Ingredients:
3 TB gin
1 ½ TB lemon juice
1 TB pure maple syrup or simple syrup
6 TB champagne (about ½ a glass)
Serving tip: Serve this sophisticated drink for a New Year's bash, holiday party, bachelorette party, or other celebration.
Ultimate Homemade Wine Cocktails #5: Rose Berry Bliss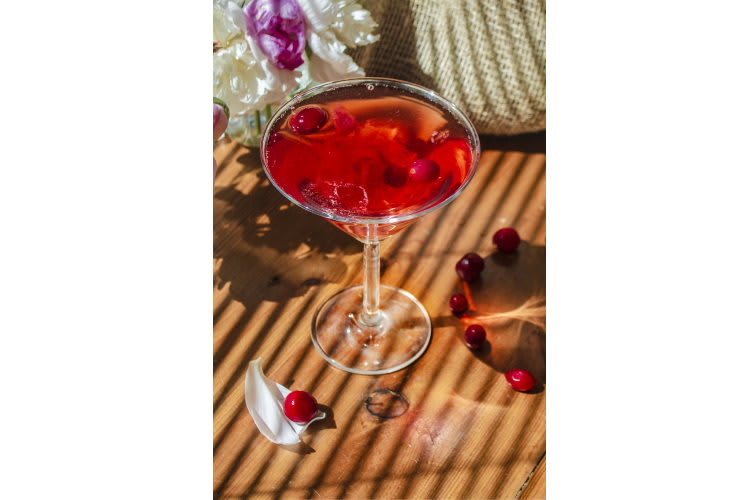 The Rose Berry Bliss is just what it sounds like. It's just the right combination of sweet with a pleasantly-tinted rose color. You can make a bigger batch of this delicious drink to serve as a punch at a party or enjoy it on your own. And it doesn't get simpler than this. Mix, pour, enjoy!
Ingredients:
Rose wine
1 cup blueberries
12 oz. frozen pink lemonade
1 liter lemon-lime soda of choice
Serving tip: Rose wine pairs nicely with light pasta, salads, and seafood (rice dishes too).
Ultimate Homemade Wine Cocktails #6: Mulled Red Wine Muscovado Sugar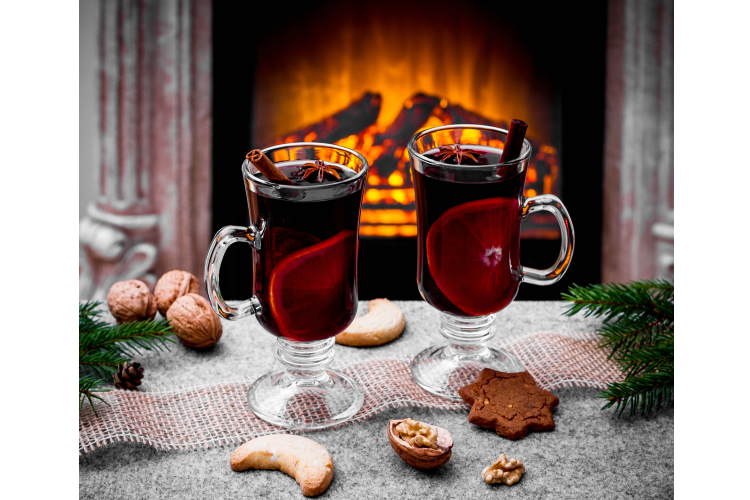 This mulled wine recipe is sure to warm your insides and win a special place in your heart as well. Combine peppercorns, fennel seeds, and cinnamon into a tea ball or cheesecloth. Add this to the wine with the orange zest and bay leaves and place in a saucepan. Once simmering, cover and let it sit on a low flame for 10 minutes. Once cooled, remove the tea ball and zest and stir in the muscovado sugar until dissolved. Serve warm in your favorite mug or glass.
Ingredients:
2 bottles of fruity red wine (zinfandel or merlot)
Zest from one orange
1 ½ cup muscovado or dark brown sugar
2 ts black peppercorns
Cinnamon stick
3 bay leaves
1 ts fennel seeds
Serving tip: You can keep this cocktail in the fridge for up to three days. When you reheat it, do so slightly and slowly so as not to drain the flavor.
Ultimate Homemade Wine Cocktails #7: Pomegranate Grapefruit Frose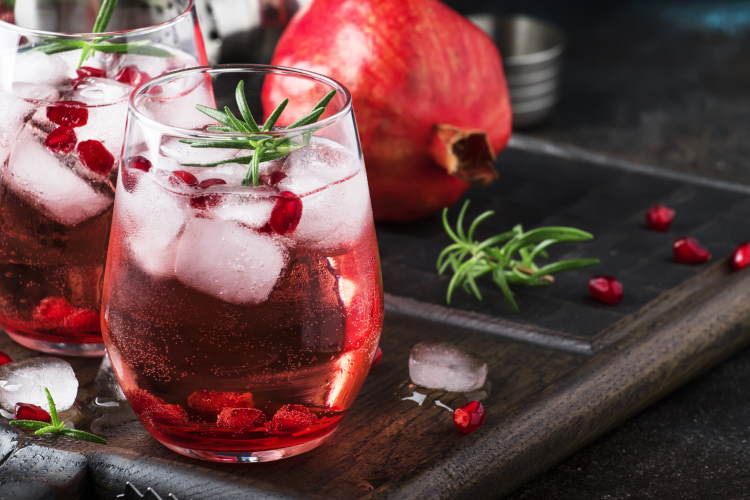 This might be our favorite...anything! The combination of punchy pomegranate with the tart grapefruit frozen and blended into slushy heaven is the perfect way to spend a summer evening or afternoon. Serve this to friends, and they'll owe you for life.
Combine all the ingredients into a blender and blend until smooth. Pour into a chilled glass and garnish with a sprig of mint and fruit slice of your choice.
Ingredients:
1 oz pomegranate vodka
3 oz rose wine
1 oz grapefruit juice
¼ oz lemon juice
¼ simple syrup
1 cup ice
Serving tip: Not into these fruits? No problem! Play around with different fruit vodkas and juices until you come up with your own favorite frose.
Ultimate Homemade Wine Cocktails #8: Strawberry Frose (All-natural)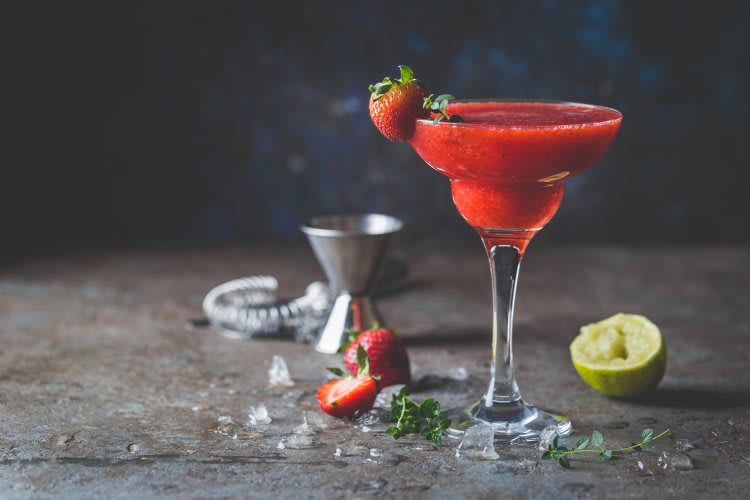 Looking for something flavorful that won't kill your diet? Well, have we got a wine cocktail for you! It's another frose (have we mentioned how much we love these things??), and it's as easy as 1-2-3. Blend together the strawberries, honey, and rose wine (reserving ⅔ cup for later). Strain and freeze the strawberry combo overnight. Blend once more to fluff up the mixture. Add the reserved wine to a glass of the frose and garnish with a strawberry slice. Makes six servings
Ingredients:
1 bottle Rose wine
8 large strawberries
1 TB honey
Serving tip: This is a sugar and gluten-free recipe. To make it vegan-friendly, replace the honey with maple syrup.
Ultimate Homemade Wine Cocktails #9: Plumdog Millionaire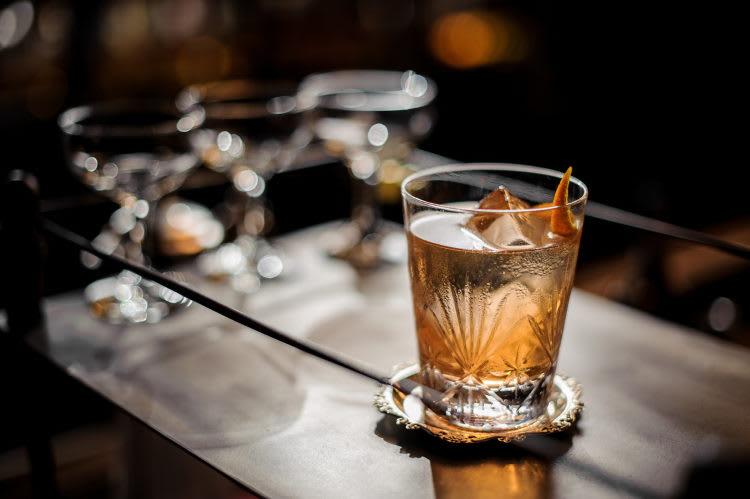 This is a slightly more mature cocktail made with Japanese wine and bulldog gin. What's really cool about this drink is the presentation; you'll rim the glass with lavender sugar. Then you just mix the ingredients into a glass with ice and garnish using plum slices. Easy elegant peasy.
Ingredients:
1 oz gin
1 oz plum wine (Japanese)
1 oz lavender soda, dry sparkling
Black plum and lavender sugar for garnish
Serving tip: To complement this unique blend, you'll want to serve something special. Try a lamb and smoked mozzarella pizza, pistachio-crusted pork, or linguine with shrimp and plum tomatoes.
Ultimate Homemade Wine Cocktails #10: Raspberry Lemonade Sangria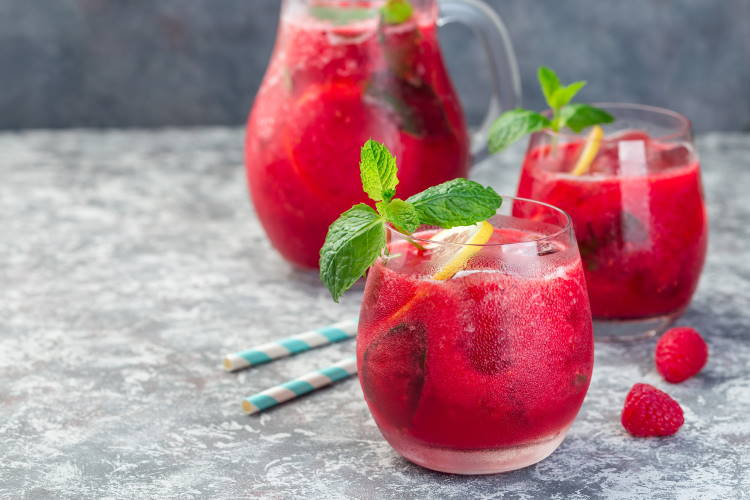 This sangria is particularly delightful thanks to its deep red color and zesty flavor. To create this masterpiece, simply combine the wine, berries, lemons (sliced), lemonade, and sugar into a pitcher or container. Place this in the fridge overnight. To serve, add ice cubes, lemon-lime soda, and garnish with more lemon slices.
Ingredients:
White wine
12 oz lemon-lime soda
12 oz lemonade
2 lemons
2 cups fresh or frozen raspberries
⅓ cup sugar
Serving tip: This sangria can be served with a wide variety of foods thanks to the sweet white wine and fruity flavor. Enjoy together with spicy foods, cured meats, nuts and seeds, or soft cheeses.
For all of these cocktails you're going to need the right wine. Check out our list of the best wine subscription services, the ideal way to discover new wines delivered straight to your door. Cheers!
You may also like:
These Are the 10 Countries That Produce the Most Wine Each Year