In a Nutshell
"Wine is one of life's simple pleasures," according to the folks at Winc, a wine club that helps you discover your wine preferences and get wine sent directly to your front door that matches your unique tastes. The team at Winc creates and curates hundreds of wines, from reds to whites to sparkling, cider, and vegan. You test out some fine wines, learn what you're into, and step by step, you discover your inner sommelier.
pros
Learns your preferences and sends personalized wine selections
Affordably priced and satisfaction guaranteed
Skip a month or cancel at any time
cons
Does not deliver to all 50 states
Doesn't offer liquor

Winc Visit Site
Winc at a Glance
3 bottles for $39, each additional bottle is $13. Shipping is $9 per order. Wine can be purchased separately without membership as well
Learning about new wines and sampling fun new wines each month for an easy price
3-6, can order more bottles if desired
Wine Types and Quality
Winc offers red, white, rosé, sparkling wines, and ciders, in addition to vegan wines. The wines come from California wine country, but also from France, Argentina, Portugal, and beyond. The company focuses on small batch wines "with distinct character" and partners directly with wine producers in order to get as close to the winemaking process as possible. Alongside each wine you'll see the rating and also the per bottle price if you're buying a la carte. Also, on the Winc website you can find recipes that call for wine, including entrees, appetizers, veggie meals, and dessert (keep in mind that as long as you're drinking when you're cooking, then you're cooking with wine).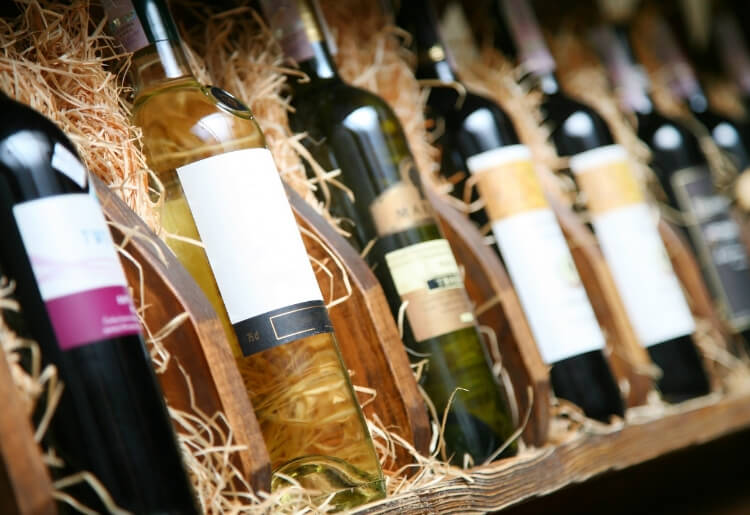 Membership Options
When you start out with Winc, the site will ask you a series of questions in order to learn your preferences. These include questions like "how do you like your coffee?" and "how do you feel about salt?" to name a couple. You can then select how you'd like your wine box to look, how many whites and how many reds, and you're then taken to an order page, where you can purchase 4 bottles, for around $55, shipping included. You can sign up for the monthly newsletter, invitations to regular events, including wine tastings and parties, get updated about new products, and receive recipes and special offers.
The membership itself is free, and a monthly Winc membership order starts at 3 bottles per month for $39 plus a $9 flat shipping rate and tax. If you order 4 or more bottles, shipping is free. You can also add as many bottles you want at $13 a piece.
Pricing
Featured Wines
1. 2017 Restless Earth Cabernet Sauvignon
A full-bodied, fruity vegan red wine from southern California, where restless earth might not always have the best connotation. Do not fear though! This is just a high-rated Cabernet Sauvignon that makes for nice sipping on a cool autumn night.
Cost per bottle: $18 a la carte
Goes great with: hearty beef stew, ribs with all the fixins, a big chunk of dark chocolate or some sharp cheese.
2. 2017 Pretty Young Thing Sauvignon Blanc
This fruity, sparkling Sauvignon Blanc is a favorite for Winc club members, and don't let the label fool you: it's for all ages, and besides, age is just a number, especially after you're about halfway through a bottle of sparkling wine.
Cost per bottle: $23 a la carte
Goes great with: Sushi, poke bowls, fish tacos, a summer day at the beach
3. 2017 Endgame Chardonnay
Not to read too much into the name of this wine but if 2019 is the beginning of the end, then you might as well go down drinking a rich, fruity chardonnay with hints of apple, vanilla, and butterscotch.
Cost per bottle: $28 a la carte
Goes great with: creamy pasta, grilled fish, stocking your fridge for the apocalypse.
Giving the Gift of Wine
It's very easy to buy a wine club gift card on Winc, which allows you to purchase gift cards in sums ranging from $60-$600 directly on the company website. You can also get a custom gift by contacting the company, a good option for people purchasing gifts or discounts in volume.

Winc Visit Site
Customer Service
If you want to contact Winc customer service there is a query form on the company website, as well as a spot to send a text. You can also try the live chat widget, or contact them by phone during regular office hours 7 days a week.
Bottom Line
Few human inventions are as cherished or timeless as wine, though if you're not a big wine enthusiast, sometimes it can be hard to know where to start. Winc understands this, and has crafted a wine club that helps you learn more about wine, while also sending you recommendations that are tailor-made to fit your preferences. All that at a price point that's friendlier than a lot of the competition.