In a Nutshell
"A better way to buy wine" is the tagline for Naked Wines, a customer-funded wine business. How does it work? Members of the wine club, called "angels" invest $40 per month in their Naked Wines "piggy bank," which is used to invest in independent winemakers. In exchange, members are able to purchase great wines at up to 60% off retail.
pros
Great wine at wholesale prices
Money-back guarantee
Help small winemakers get funding
cons
Shipping not included unless you spend over $100
Does not ship to all 50 states

Naked Wines Visit Site
Naked Wines at a Glance
Price Range: $9.99 to $29.99 per bottle, shipping is $9.99 unless you order over $100. You also need to pay a monthly membership fee of $40
Best For: People who want to try a wide range of wines while also helping fund up-and-coming wineries
Order Frequency: Deliveries take 2-6 business days
Bottles per Shipment: You can order packs of 6 bottles and cases of 12. In some states you can send 15.
Wine Types and Quality
All of the wines offered by Naked Wines are exclusive to the company and are funded by club members. If ever you are not satisfied with the wine you order, the company promises a money-back guarantee.
Naked Wines has more variety than most competitors, offering red, white, rosé, fortified, dessert, champagne, and sparkling wine.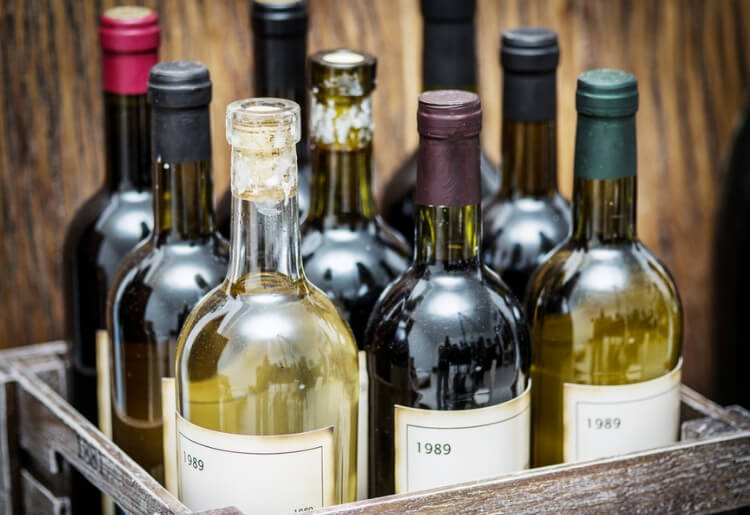 Membership Options
With Naked Wines you can become an angel without having to slip the surly bonds of Earth. You pay $40 into your Naked Wines account, and then you'll receive discounts, freebies, and access to exclusive wines. You can save up to 60% off the retail price of wines and also get invited to exclusive wine tastings.
Pricing
$8.99 to $29.99 per bottle
$9.99; free for orders over $100
Featured Wines
Mauricio Lorca Reserve Uco Valley Cabernet Sauvignon 2017
Naked Wines calls this wine "seductive, smooth and spicy" like roasted red peppers fresh off a sizzling grill. Usually, if someone is naked talking about seduction and red peppers, you might want to start looking for the fire exit, but do not fear, this is the company's highest-rated wine, straight from the Uco Valley Cabernet region in Argentina.
Cost per bottle: $11.99
Goes great with: A great argentinian steak on the Pampas, a plate of sharp cheeses and fresh fruit, drinking in your remote Andes villa while you hide from the authorities.
Mauricio Lorca Reserve Los Arboles Malbec 2016
This dark, intense Malbec is rounded out with a bit of oak and simply sings with flavor.
Cost per bottle: $12.99
Goes great with: Barbeque and traditional pastel de papa y carne (meat and potato pastry)
W. Donaldson Sonoma Blanc de Blancs 2016
This is a crisp, creamy, and refreshing white at a low price that we can all salute. Made from pure Sonoma Coast Chardonnay, this refined and delicious trophy-winning bubbly is meant for special occasions.
Cost per bottle: $18.99
Goes great with: Hog Island Oysters
Giving the Gift of Wine
With Naked Wines you can easily buy gift certificates in increments of $10, $20, $50, and $100.

Naked Wines Visit Site
Customer Service
Naked Wines has a customer service live chat, email, and phone, as well as an extensive online knowledge base where you should be able to find answers to your questions.
Bottom Line
Naked Wines brings a truly novel concept to the wine club industry. You get to use your money not only to buy wine, but also to help local wineries grow and make their dreams come true. The plan also includes a much wider variety of wines than your average wine club, as well as flexibility that you'll be hard-pressed to find elsewhere.