But, do it right. Make certain you always have on hand a collection of wines that are best paired for that certain occasion. You don't need a cellar with 10,000 bottles to have the right wine match on hand. In fact, you only need to keep 10 different types of wines on hand to prepare for a better life.
1. For Those Life-Marking Moments: Champagne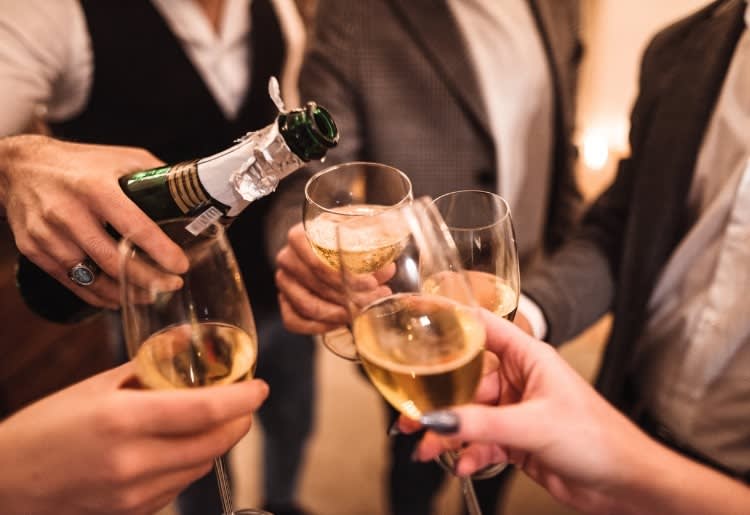 For the college graduation, the 25th anniversary, the engagement party, or the 50th birthday, only Champagne will do. The real stuff, with its tiny rising bubbles, yeasty nose, and citrusy sparkle on your throat, is symbolically and deliciously the wine to have ready for those most special of occasions. You don't need to spend a week's pay either.
Best Wine Club for Champagne: Bright Cellars
2. For Sunday Brunch and Other Lazy Mornings: Sparkling Wine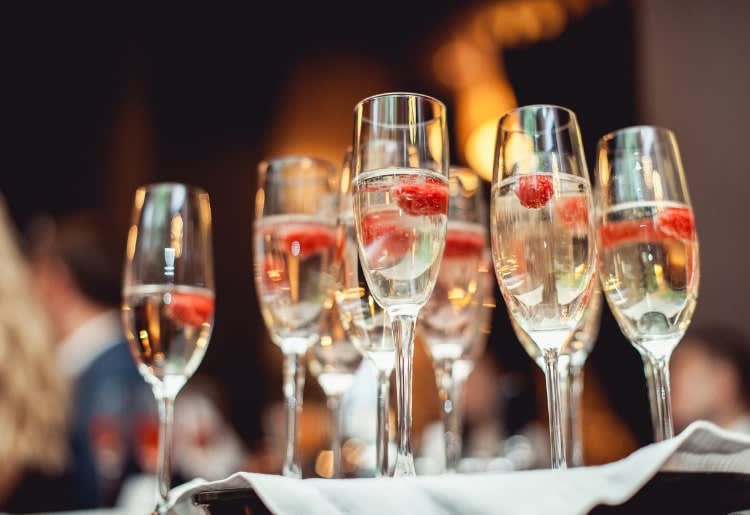 Think truffled scrambled eggs with a bright hollandaise sauce and a side of avocado — paired with a refreshing, spritzy sparkling wine. If all goes well, you're going to have lots of these kinds of weekend mornings, and you'll want a simple sparkling wine on hand to accompany them. Something from Sonoma County or a Prosecco from Italy or a nice Cremant courtesy of France.
Best Wine Club for Sparkling Wine: Winc
3. The Outdoor Sipping Red: Pinot Noir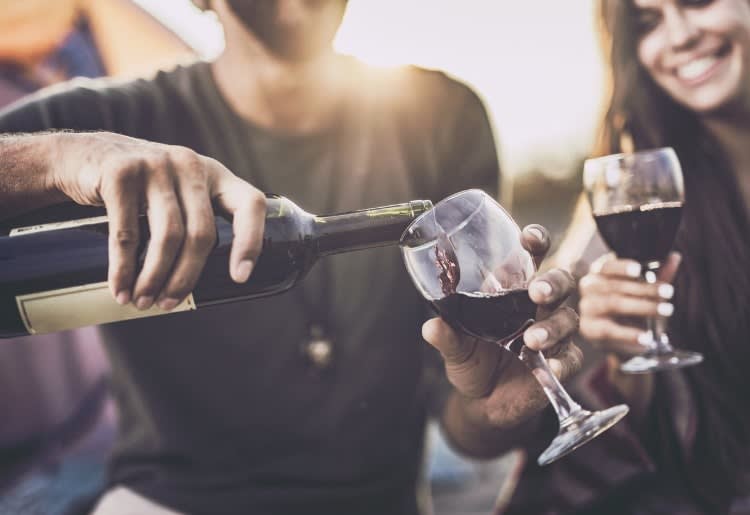 The best Pinot Noirs are lighter, elegant, and memorable — perfect for those late summer afternoons and early evenings outside on the patio with friends. Moreover, Pinot Noir will pair wonderfully with a number of those great outdoor summer dishes like barbecue, fresh tomatoes and olive oil, or a simple roast chicken. If you are living the right kind of life, you'll want to keep a number of bottles on hand.
Best Wine Club for Pinot Noir: Firstleaf
4. An All-Purpose Refreshing White: Riesling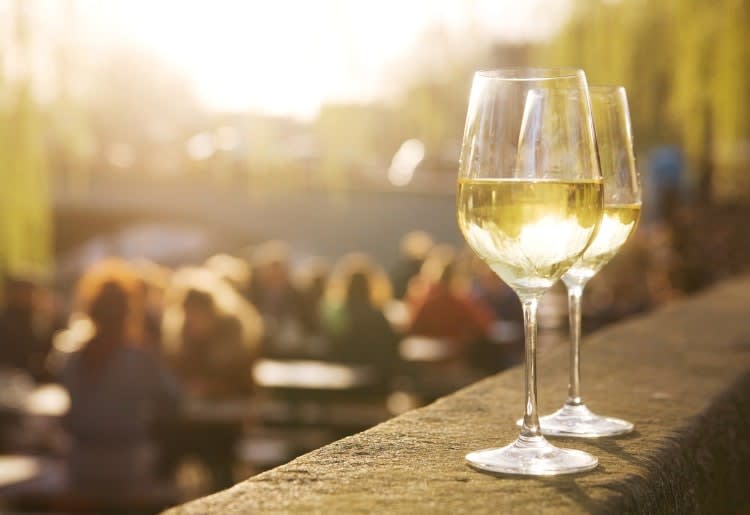 It doesn't get as much attention as Chardonnay and Sauvignon Blanc, but for my money, the best all-purpose and refreshing white wine that is always perfect for the quick after-work dinner, binge-watching Marvelous Mrs. Maisel, or a casual lunch with friends is Riesling. Its crisp and refreshing profile, various styles from semi-dry to dry, and the ability to pick up great bottles at fantastic prices should convince you to make this the white to keep on hand when you just need something easy and quaffable.
Best Wine Club for Riesling: California Wine Club
5. A Special Occasion Red: Cabernet Sauvignon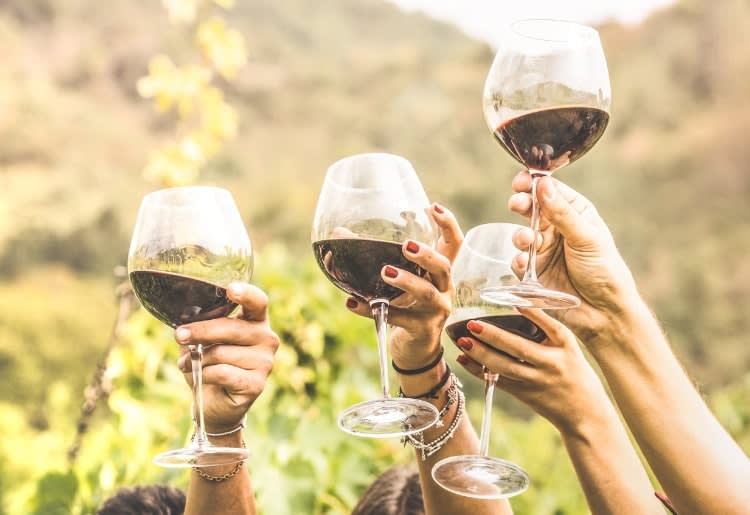 Maybe it's a first date — or maybe you made it to the third. Perhaps your parents (or child) are in town for a visit. Maybe you finally prepared Cassoulet for the first time and it came out (thankfully) great. These kinds of occasions call for a special wine. And they don't say Cabernet Sauvignon is king without a good reason. This grape produces some of the finest wines in the world, and — while living your best life — you need to keep some on hand for those special occasions.
Best Wine Club for Cabernet Sauvignon: Tasting Room
6. The Gift Wine: Old Vine Zinfandel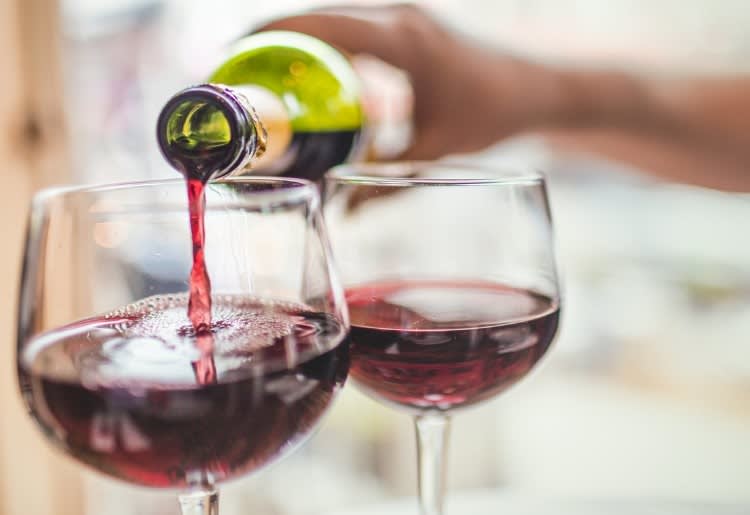 Keeping a few bottles of Old Vine Zinfandel on hand works perfectly for those times you want to bring a gift to the host and hostess. With its rich, blackberry and strawberry flavors and bold profile, Old Vine Zinfandel is a crowd-pleaser — but also these wines, from their signature old gnarly vines, almost always have a great story behind them.
Best Wine Club for Old Vine Zinfandele: Winc
7. The Versatile Red: Syrah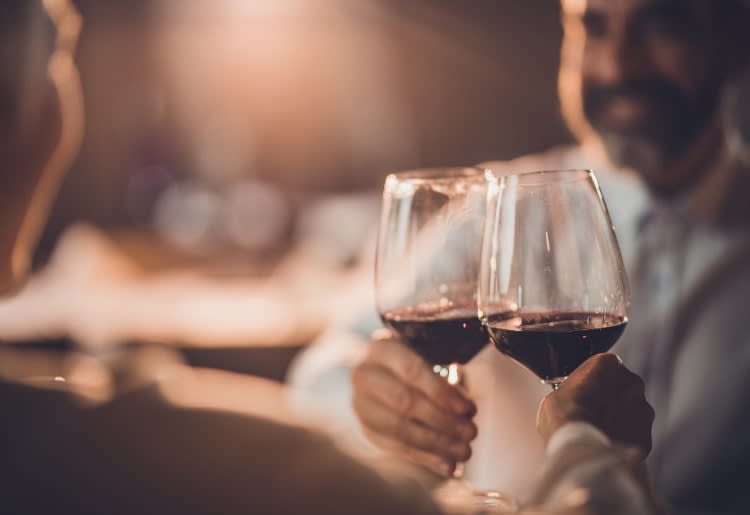 Syrah makes for a great, versatile, everyday drinking wine that you can keep on hand for weekday dinners, for evening sipping, and to pull out when folks drop by. Its medium to full-bodied profile allows it to fit with a variety of foods and moods. Plus, you can find great Syrah from a variety of regions, such as California, Washington, France, and Australia.
Best Wine Club for Syrah: Wine of the Month Club
8. The Versatile White: Chardonnay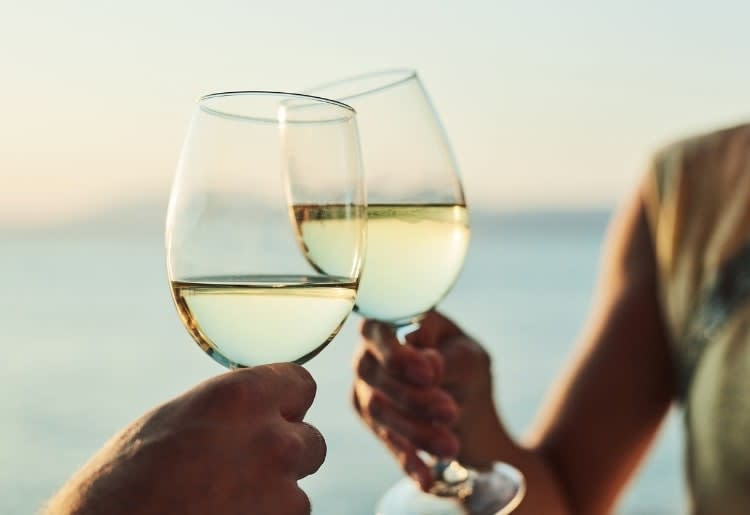 Chardonnay is the most popular white wine in the world — and for good reason. It is made in so many different styles, it's often affordable, plus it's the wine so many of your guests and friends will know and be comfortable with. You have to keep a few bottles of this on hand for everyday white wine drinking and story sharing.
Best Wine Club for Chardonnay: Plonk Wine Club
9. For After Dinner and Winter Warming: Cognac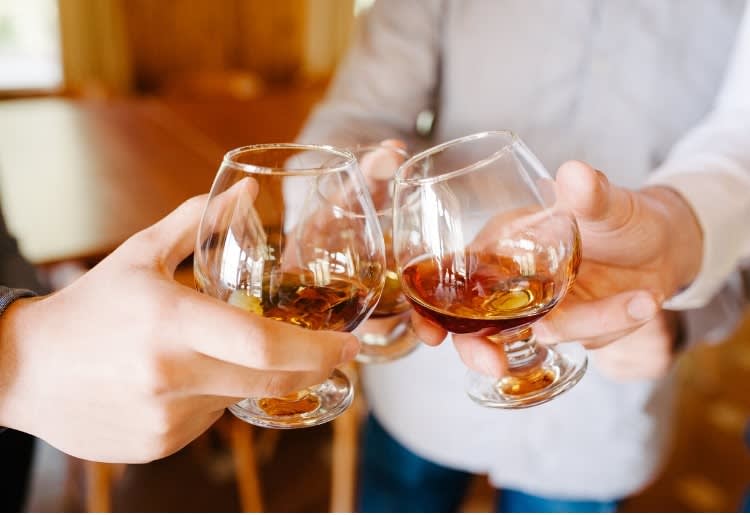 It's not technically wine, but rather distilled juice from grapes. It's essentially brandy, but the Cognac version, always from the Cognac region in France, is where brandy reaches its height. It's perfect for slow sipping after a meal or dinner party and for warming yourself up on cold winter and spring nights. Always keep at least a bottle on hand.
Best Wine Club for Cognac: Vinesse
10. The Last Bottle of the Night: Something Simple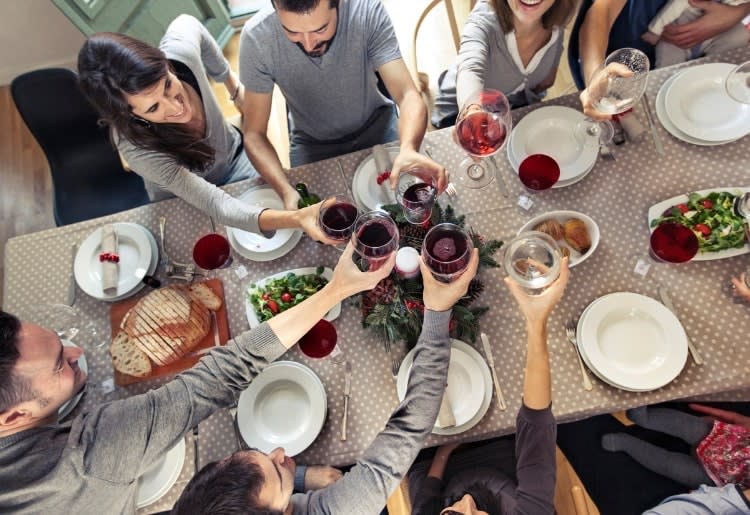 We've all been there: You're hanging with friends, dinner is over, and you've retired to the living room to keep the conversation going. There are already a few empty bottles left behind on the dining room table, and it's getting late — but you just don't want the evening to end quite yet. Want to open one last wine?
Best Wine Club for Something Simple: Bright Cellars
Let's face it, the quality of that last bottle of the night simply isn't going to get much attention. So don't waste the good stuff here. In all honesty, it doesn't matter what bottle you open last, just pick something simple and serviceable — that won't cause you to wake up the next morning and say, "Dang, I wish we hadn't opened that!"
Now you know which wines you need, make sure you stay upated and get them delivered direct to your door by signing up to one of the top wine club subscription services.