In a Nutshell
Website builder ideal for small to mid-sized local businesses seeking a worry free alternative to a do-it-yourself website builder. All packages include detailed analytics, add-on features like DIY Ecommerce and 24/7 support.
pros
Fully responsive websites on mobile and tablet devices
Built-in SEO to help you get found on search engines
cons
Slightly more expensive than DIY website builders
Could be difficult to move website to another platform
Hibu Visit Site
Executive Summary
Hibu has built well over 500,000 websites for businesses across the US within the last 10 years. It offers professionally built, modern, customized websites for its customers. These websites are fully responsive and built to look great across all devices. Hibu experts will do all the work, but during an initial consultation and throughout the process, you can provide the input and direction you want. You'll even receive proofs of the site before going live with the opportunity to make additional changes. By including the site build, hosting and upkeep, this option is attractive for those who don't mind paying a bit more for a professionally built, done-for-you website.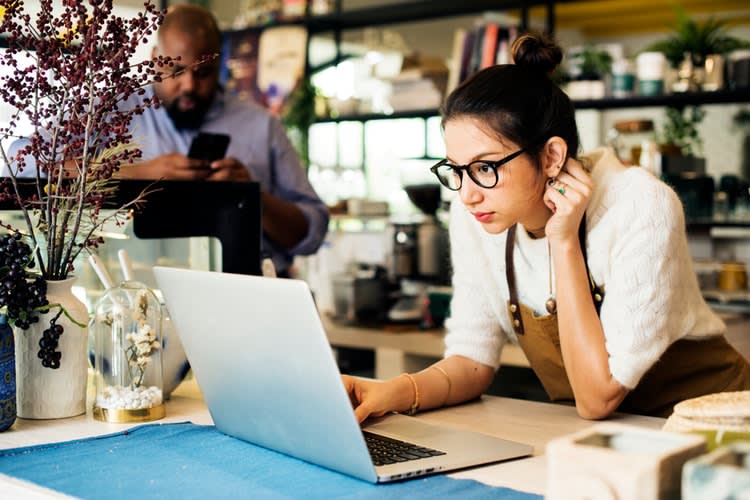 Hibu Highlights
Professional designers, copywriters and developers help businesses build, launch and update your website
A comprehensive suite of digital services allows for Hibu websites to be the foundation of other website traffic and online visibility solutions
Exemplifying expertise in the digital space, Hibu is a Google Premier Partner, Facebook Marketing Partner, Yahoo Preferred Partner and Bing Partner
Features
Hibu offers digital solutions for local small businesses, including website design services. This means customers have the extra benefit of integrating their website with Hibu's complete digital marketing suite, which includes paid search, social media, online reviews, display ads, SEO and directory listings. It's ideal for businesses seeking customers in their immediate location on a small scale.
Templates/Design
Hibu has 100's of customizable templates to choose from, fitting to different business types. The designs are simple, modern and clean. Those looking for something ornate or fancy are probably not the ideal customers for Hibu. Hibu's designers build the sites for their customers after receiving some basic instructions, images, content or just ideas. After the website is built a proof is sent. Any changes to the site can be done either by their designers and copywriters or on a do-it-yourself basis for those who prefer such an option. Hibu's templates are both mobile and tablet responsive.
Hibu Visit Site
Pricing
Hibu is much cheaper than paying for a website designer, but a bit more expensive than a typical do-it-yourself website builder. They offer separate packages which include a one-time website design fee and a further monthly fee, depending on which services the customer is interested in. A premium package with add-on's can cost up to $1,800 for the first year, with the initial web design fee included. A less extensive package with fewer features but with full service assistance cuts those yearly costs to less than half of the premium package.
Design and build services currently FREE for all packages. Limited-time only.*
One-Time Design & Build Fee
*Pricing chart represents averages. Pricing varies within packages based on features, use only as a guide. Contact Hibu directly for details.
Bottom Line
Hibu focuses on building and maintaining websites for small and mid-sized business owners who lack technical expertise or time.
Hibu offers full service website design and updating, with a do-it-yourself option for those who are interested in making future changes on their own. Its SEO tools are very basic, but its host of other digital marketing services are ideal for local businesses. Hibu is a bit more expensive than most do-it-yourself website builders, but they do take a lot of the burden off of business owners who prefer to focus on other day-to-day matters.