We're here to share and discuss 3 of the best options for quickly and easily setting up your own Ecommerce site.
Wix, BigCommerceand Volusion are each user-friendly to the newbie, and also answer to the needs of large Ecommerce stores.
Option #1 – Shopping Page on Larger Shared Shopping Site
If you want to put up a shopping website quickly and easily, one option is to add your shopping page to an existing shared shopping site. To research options, try searching on keyword such as:
Ecommerce site
Ecommerce site builder
Online store builder
This means your site will show up as www.BigShoppingSite.com/mysite instead of www.mysite.com. Some of the benefits of going this route include:
Easy to design your own store
Secure shopping already in place
Hosting included in monthly price
No need to purchase domain
No need to configure your domain, DNS, etc.
No need to install software
On the other hand, some of the cons of going this route include:
You can lose sales to other stores on the platform
You don't gain much brand recognition
Your products could be perceived as less-valuable
Any SEO value you bring to the platform, you lose when you grow out of it
Option #2 – Shopping on Your Website
If you want shopping available on your own website, many hosting companies offer an auto-installer for various Ecommerce applications. Different hosting companies offer different software, so you'll need to find a provider that offers the software of your choice. Try these keywords when researching hosting companies, in addition to the name of any shopping cart software that you like:
Ecommerce hosting
Shopping cart hosting
Easy Ecommerce
Easy shopping cart for website
Some of the benefits of going this route include:
Hosting companies offer an auto-installer
Only takes a few clicks and minimal input to install
Shopping is on your own website (domain)
You have more freedom to modify the design
Whichever option you choose, there are a couple more important things to consider before making your final selection: Features and Pricing.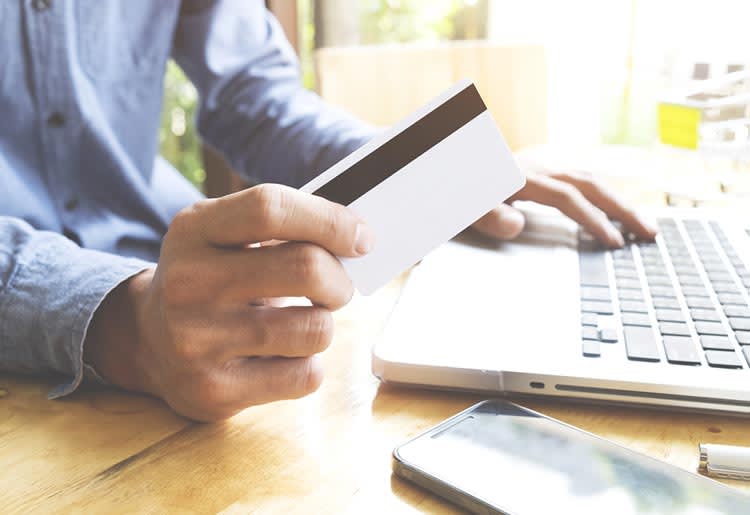 Wix Visit Site
Shopping Cart Features
There are hundreds of Ecommerce applications on the market today. All of these applications will have most of the same basic features, such as the ability to list an item with photo and description, the ability for a consumer to purchase the item and provide payment. Beyond the basics, applications vary widely in their ease-of-use and features offered. Make a list of the features you want before starting your search. For example, you may want the ability to:
Offer your customer coupons
Accept credit cards directly through your website
Use a payment service, such as PayPal
Duplicate an item to more easily list similar items
Offer downloadable products
Offer wholesale pricing and/or discounts
Track inventory
Input product variables, such a size or color.
How Much Does it Cost?
One of the most important questions to consider when researching an Ecommerce solution, is the cost.
Free: There are many free options available, which often need some kind of configuration. Most of the free software is fairly easy to setup, but each one is different. So be sure to demo or test-drive the software during your research.
One-Time Fee: Some Ecommerce applications have a one-time purchase price. This payment option is most often used when the software is hosted on your own website.
Monthly fee: If you opt to setup a shopping cart through an existing website, instead of setting up your own website, there will most likely be a monthly fee.
Make sure you understand the pricing structure before committing to a selection.
Best Online Store Builders
1. Wix
Wix provides small business owners with a variety of website building and Ecommerce tools and services. It provides retailers with a host of template options, SEO strategies and payment options. You can choose from 500+ professional templates, an easy-to-use drag-and-drop builder, an affordable pay structure and 200+ apps for your site.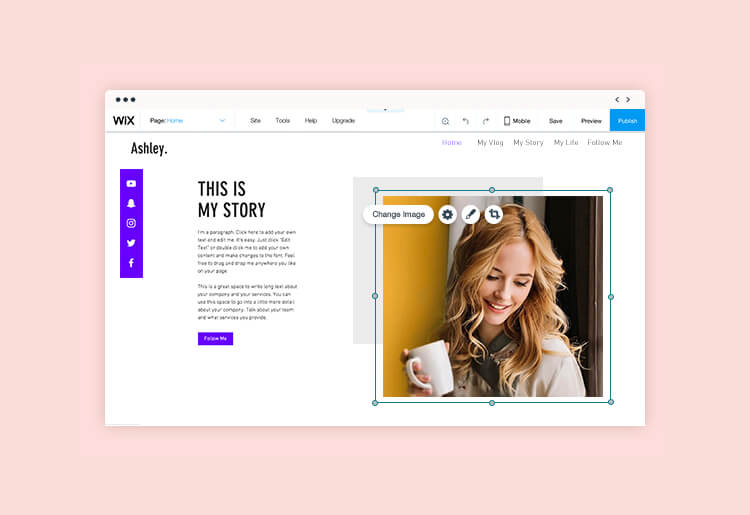 It's easy to customize the free templates without any coding experience, making it an affordable option for any sized business. The Ecommerce plan starts at $16.50 per month and includes 20GB of storage and 10GB of bandwidth, with an option for unlimited bandwidth.\

Wix Visit Site
2. BigCommerce
BigCommerce has made it easy to start your store online with unlimited bandwidth, storage, products and zero transaction fees. On top of all that, you'll have access to highly-customizable templates, PayPal One Touch and access to hundreds of apps and integrations.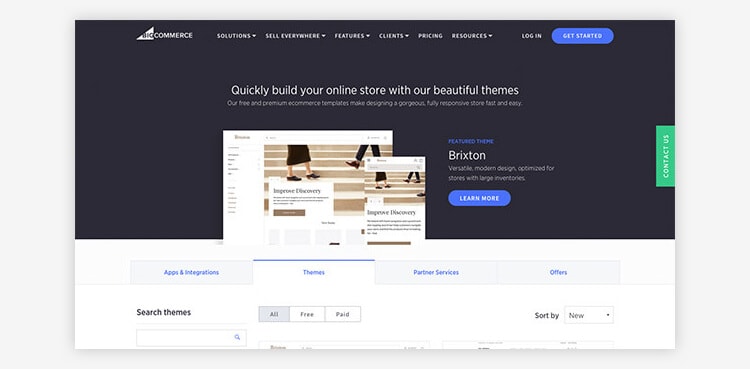 High-volume retailers can take advantage of BigCommerce Enterprise for advanced security, real-time analytics and much more specifically for large, growing businesses. It boasts a 99.99% average uptime, and once you set up your domain you can integrate your own SSL certificate to keep customer data encrypted.

BigCommerce Visit Site
3. Volusion
Volusion offers businesses a user-friendly, all-in-one Ecommerce solution that includes advanced shopping cart software and social media integration. It has several affordable plans, with no transaction fees and a host of other features like abandoned shopping cart management.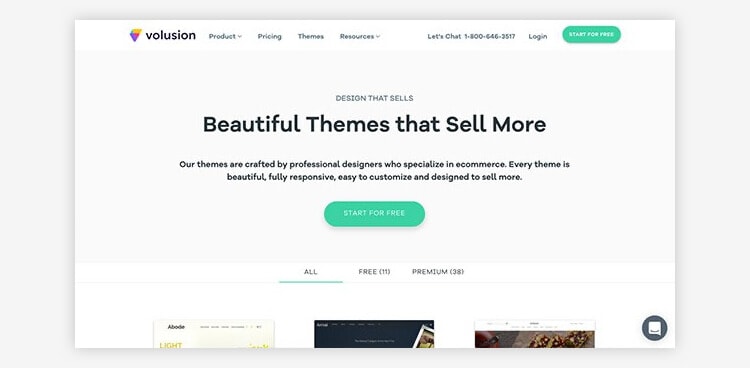 You'll have access to more than 50 payment gateways, including popular platforms such as Paypal, Stripe and Amazon and Xero. All plans include 24/7 phone and email support, and if you want priority support for faster response times, you can upgrade to a premium plan.
Almost Done
All you have to do now is choose an Ecommerce provider and get started. Which is it going to be?
Top10 reccomends Wix.com.

Wix Visit Site