To compete in this fast moving market, having a standout website is your ticket to showcasing your work and grabbing client attention. With the continuous rise of website-building platforms, creating a professional online presence has never been more accessible. Squarespace, known for its user-friendly drag-and-drop features, offers an affordable way to achieve this.
Squarespace consistently updates its platform with new tools and integrations, offering a seamless experience for both site owners and visitors. As personal branding via websites becomes a pivotal differentiator in various industries, it's the perfect time to elevate your online presence. Explore our top 10 Squarespace portfolio templates and give your brand the boost it deserves.
This sleek and contemporary template stands out with its minimalistic yet vibrant design. It boasts a responsive layout that seamlessly adapts to various screen sizes. The smooth scrolling experience, combined with subtle animations and hover effects, makes Ortiz the top choice for professionals. It's an ideal pick for photographers, designers, and artists aiming to present their work on a platform that exudes warmth and invitation.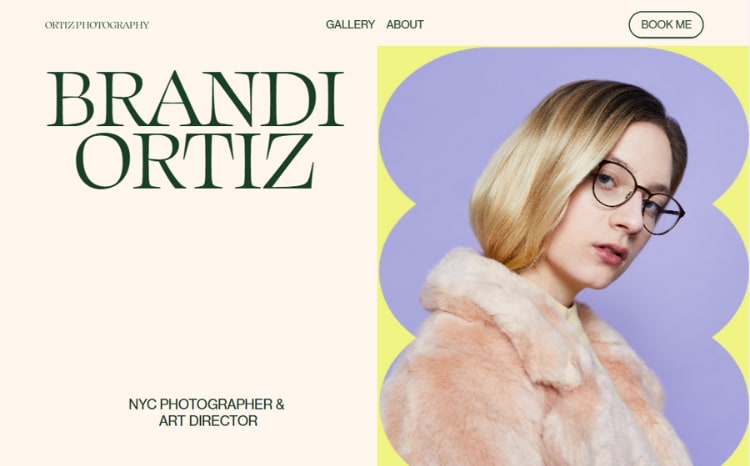 Ranked as our #1 Squarespace template, Ortiz offers unparalleled ease of use. The template's content pages are comprehensive, featuring sections where visitors can explore services, a robust booking system, captivating galleries, and even a subscription form. Specifically crafted for showcasing photos, art, and videos, Ortiz ensures ample spacing between visuals and text, allowing viewers to fully engage and appreciate the content.
Stepping into the spotlight as our second choice, Agaro is a vibrant blend of contemporary design and tech-savvy aesthetics. This template is a visual treat for those who appreciate a harmonious interplay of text, images, buttons, and animations.
Agaro is the go-to choice for marketing agencies, web and graphic designers who are on the lookout for a platform that allows them to showcase their services with flair, innovation, and utmost responsiveness.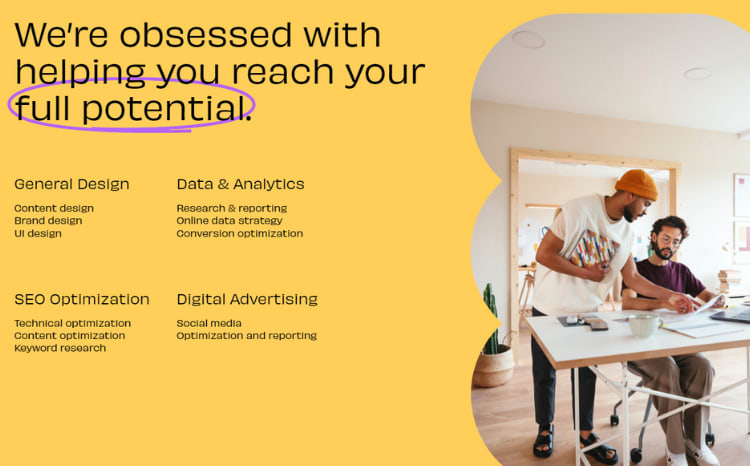 What sets this template apart is its ability to encapsulate the latest web design trends, eliminating all superfluous elements, ensuring a clean and engaging user experience.Especially tailored for digital marketing services, Agaro exudes a warmth that beckons visitors, compelling them to delve deeper, scroll further, and explore more.
To truly make your website a cut above the rest with Agaro, it's recommended to harness the default layout, text, and image positioning. Remember, the key is to keep your content straightforward, crisp, and captivating.
Attention web designers and developers: Nolan is your gateway to digital distinction. Crafted with precision, this Squarespace template is a harmonious blend of color, structured sections, and meticulously placed elements.
Its layout is designed to present information in an engaging and legible manner, accentuated by striking contrasts, clear section demarcations, and strategic image positioning.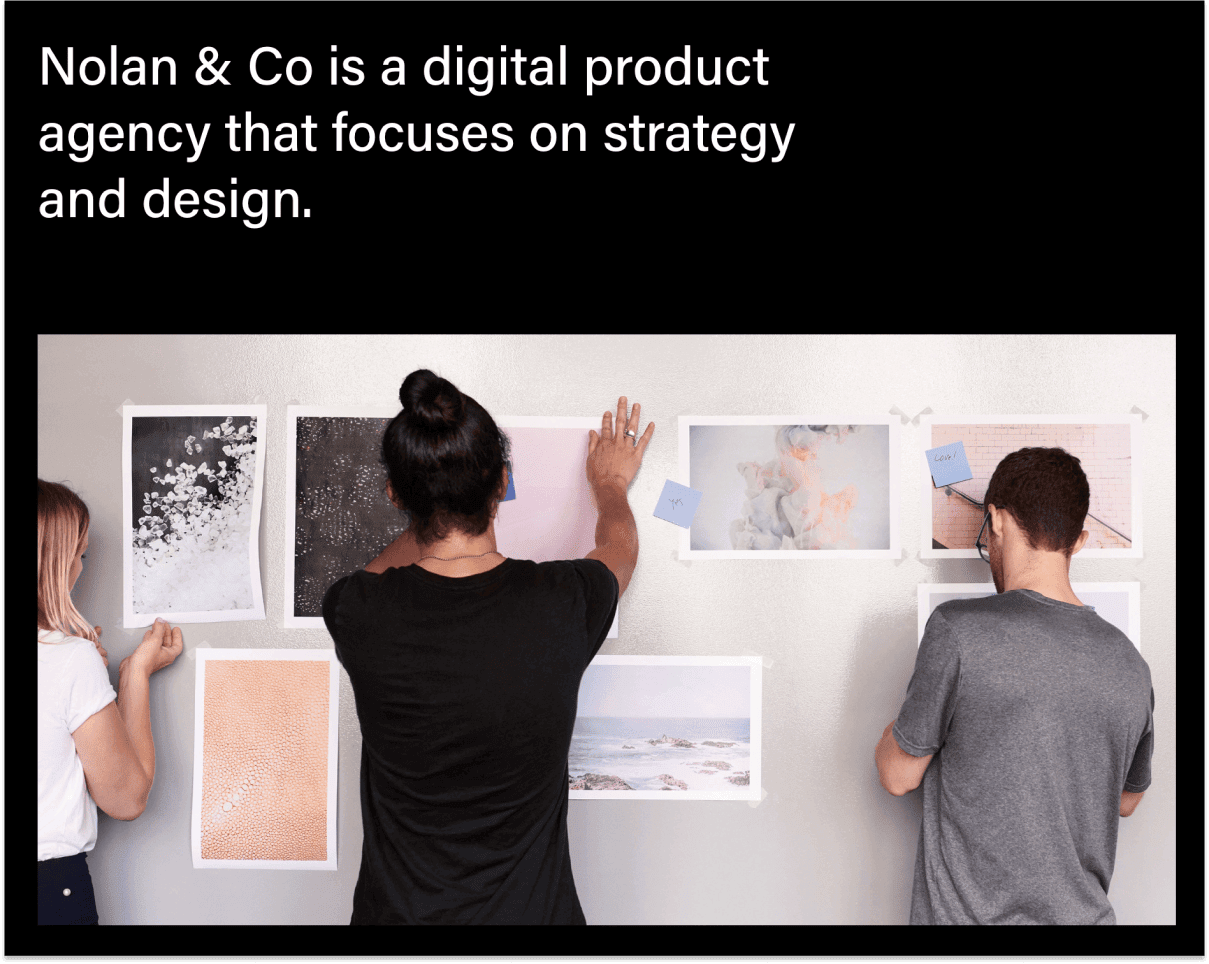 Nolan stands out as the epitome of Squarespace templates tailored for UX portfolios. The spotlight it casts on your projects ensures they capture and retain attention. We've handpicked Nolan not just for its aesthetic appeal but also for the immersive experience it offers to visitors.
Ideal for Web Agencies, Graphic Designers, and Digital Marketing mavens, Nolan serves as an impeccable starting point. And a pro tip? Embrace a monochromatic theme with black & white – it's timeless, elegant, and simply irresistible!
From its captivating aesthetics to its seamless user flow, this template offers a clean and professional look suitable for any portfolio site. With smooth scrolling animations,well-balancedd sections, and clear contrast, it ensures both clarity in messaging and a positive user experience.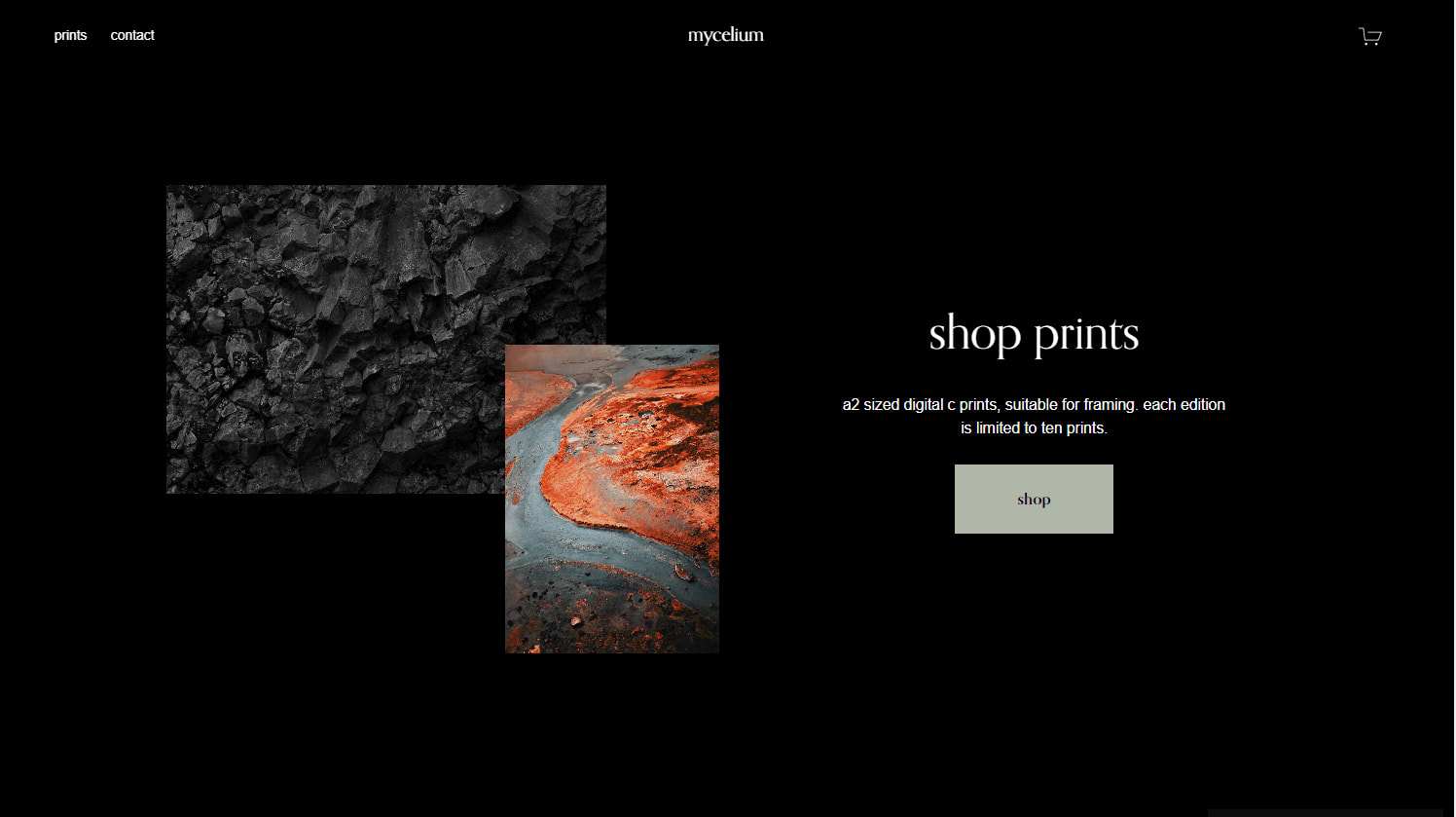 The Mycelium template promises a visual journey that has high potential to transform visitors into loyal customers. For optimal results, we recommend retaining the default positioning. The user experience (UX) has been expertly crafted with precise text and image placements. Simply integrate your photos and see for yourself how seamlessly it complements your content.
Elevate your graphic design and artwork with this sleek, minimalistic template. Made for artists, illustrators, and graphic designers. Tailored specifically for artists, illustrators, and graphic designers, it emphasizes your creative pieces with its exceptional contrast and color balance.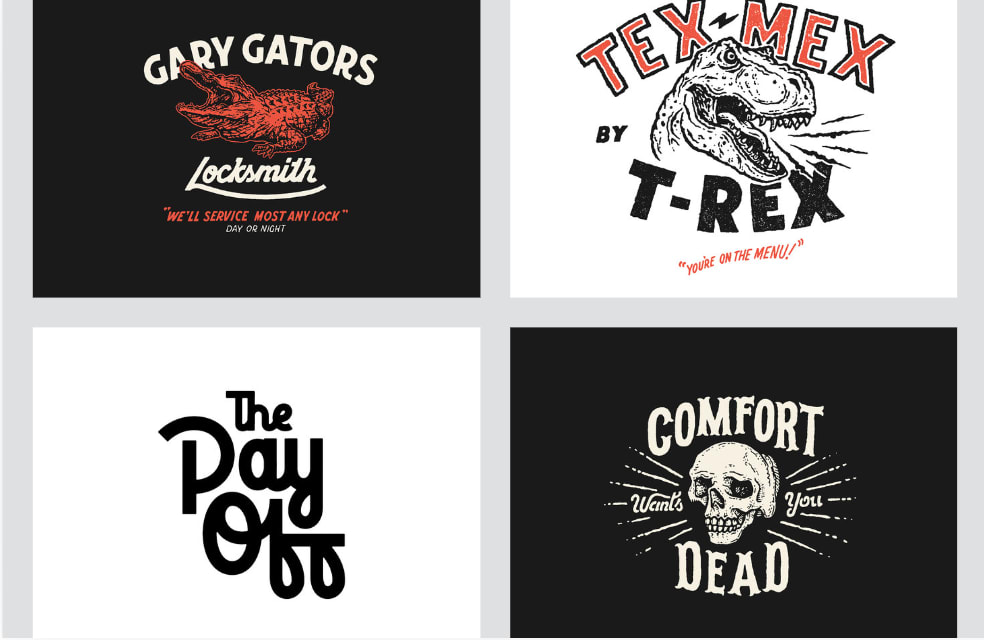 Whether you're an emerging artist or an established graphic designer, this platform offers a harmonious blend of aesthetics and functionality. The intuitive layout ensures easy navigation, allowing your audience to immerse themselves in your creative world.
Experience seamless browsing with Cami, the ideal choice for UX, Web, and Graphic Designers. This template serves as an efficient starting point, minimizing the need for extensive design modifications. With its intuitive layout, Cami ensures clear messaging throughout the user journey.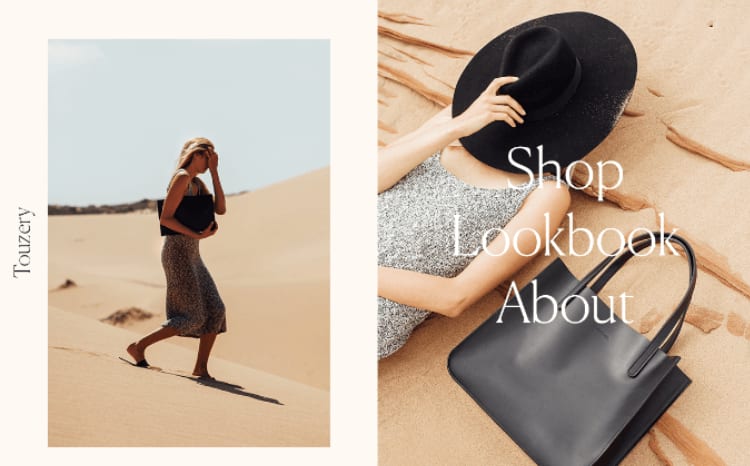 Cami's blog section stands out as a dedicated space meticulously crafted for showcasing case studies. With a keen emphasis on art and imagery, it ensures that your work is presented in its best light. By leveraging the intuitive design of this section, professionals can effectively highlight their projects, drawing in and captivating their target audience. This feature not only enhances the visual appeal but also adds depth to your portfolio, making it a comprehensive reflection of your expertise.
Reseda, one of Squarespace's most versatile templates, is a masterclass in design harmony, blending the timeless allure of vintage aesthetics with the crispness of modern design. Every element, from the header to the footer, is meticulously crafted to ensure a consistent and immersive user experience.
For emerging photographers or designers, Reseda is an asset. Its layout and design nuances accentuate even the simplest of works, making them stand out and capture attention.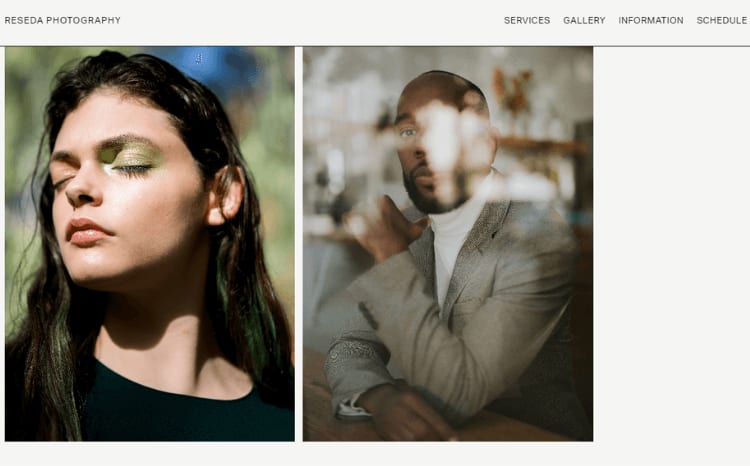 Reseda's retro ambiance doesn't just stop at its visual appeal; it evokes feelings reminiscent of flipping through an old photo album or perusing a classic magazine, creating a sense of nostalgia and warmth.
The template's adaptability means that it can be tailored to various content types, from portfolios to blogs, making it a versatile choice for diverse needs. With Reseda, you're not just choosing a template; you're opting for a narrative that bridges the gap between the past's charm and today's design innovations.
Utica stands out as a streamlined and user-friendly Squarespace template. Its minimalistic design ensures effortless browsing and optimal readability. While crafted with an architecture portfolio in mind, its versatility makes it suitable for a wide range of professional fields.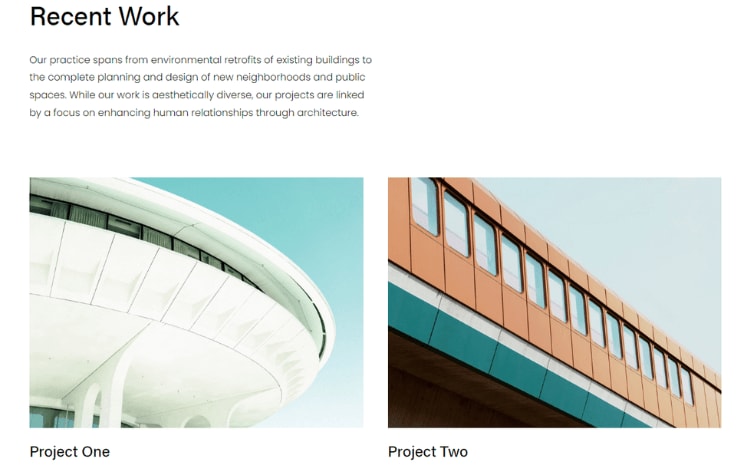 Utica's simplicity is its strength, offering a responsive design that shines on mobile devices. While you have the freedom to infuse more color, the classic black & white palette remains a timeless choice. Dive into Utica and experience design at its finest.
Embodying the principle of "less is more," Otto is a top choice for UX/UI Designers, Web Developers, and Graphic Designers. Its thoughtful layout, which seamlessly integrates sections and images, offers a clutter-free and aesthetically pleasing user experience.
Beyond its clean design, Otto ensures that your content is presented in the most refined manner. Its minimalist approach doesn't compromise on functionality, making it both user-friendly and visually captivating.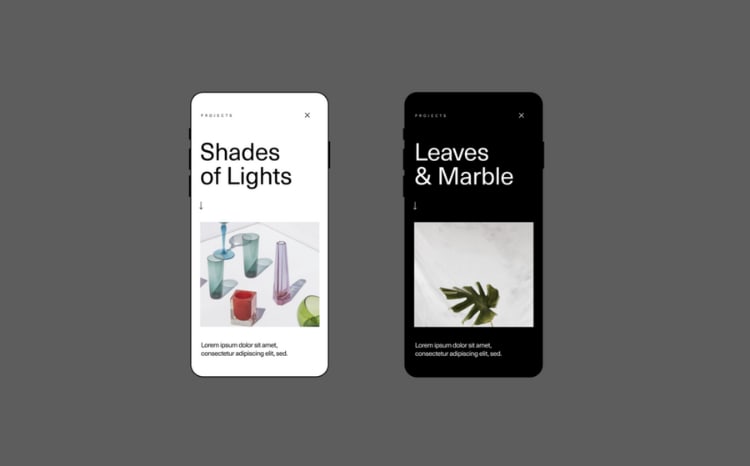 Whether you're showcasing a portfolio, presenting case studies, or sharing your professional journey, Otto provides the perfect backdrop. Its adaptability ensures that your work remains the focal point, resonating with your audience and leaving a lasting impression.
Showcase your work with a template that embodies elegance and functionality. Tailored for those in residential and commercial design, this Squarespace template offers a seamless navigation experience, harmonious color balance, and distinct buttons. It's the go-to choice for Space Designers, Interior Designers, and professionals in Construction/Architecture.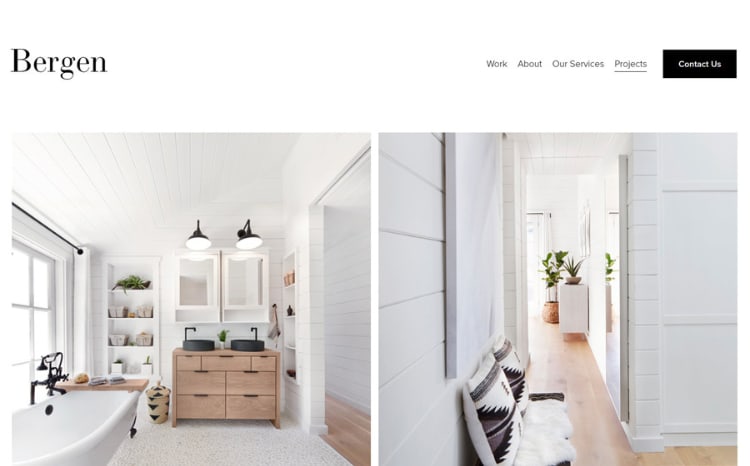 Ranked among Squarespace's top portfolio templates, it's equipped with content-rich pages and captivating galleries. Offer your visitors a unique journey as they explore your services. Plus, with Squarespace's user-friendly drag-and-drop interface, personalizing this template is a breeze, ensuring optimal performance across all devices while being cost-effective and time-efficient.
Elevate Your Portfolio with Squarespace
A compelling portfolio website is indispensable, whether you're freelancing or presenting your work for job applications and interviews. Squarespace stands tall in the competitive website builder arena, rivaling giants like Wix.
While it offers a robust platform tailored for showcasing talent, it's essential to evaluate if it aligns with your brand's unique needs, as other alternatives might be a better fit. Choose wisely and let your work shine.