From messiahs who may be mad men to road-tripping drag queens, here's a look at 10 shows that will be fighting for your attention in the weeks ahead.
1. Spinning Out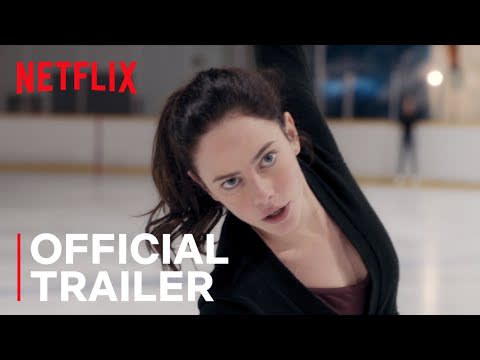 Who doesn't love a good comeback story… especially if said story involves overcoming impossible odds, long-hidden secrets, a sexy bad boy and Mad Men's January Jones as a manipulative matriarch? Kaya Scodelario, who stepped in to replace Emma Roberts after a scheduling conflict arose, stars as a figure skater looking to get her derailed career back on track. Need a fun game to play while watching? See if you can spot the body doubles during skating sequences! All 10 episodes of this bingeworthy Netflix drama drop on January 1.
2. Zoey's Extraordinary Playlist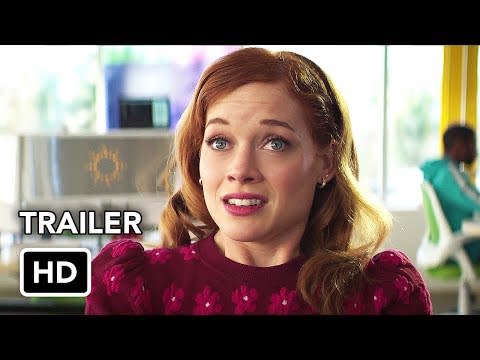 NBC is calling this a "high-concept drama", which might be their way of saying, "This is definitely not Cop Rock." Jane Levy (Suburgatory) stars as a young woman who, after an earthquake strikes while she's getting an MRI, emerges with the ability to hear people's innermost thoughts, in the form of songs. Lauren Graham (Gilmore Girls) plays Zoey's boss, while Peter Gallagher (The O.C.) is our leading lady's dad. The key here will be striking just the right balance between drama and musical numbers, something The CW's Crazy Ex-Girlfriend often struggled with. Zoey and her pals will try to croon their way into our hearts when the show airs a special preview episode on January 7th before moving to its regular day and time on February 16th.
3. Nine Perfect Strangers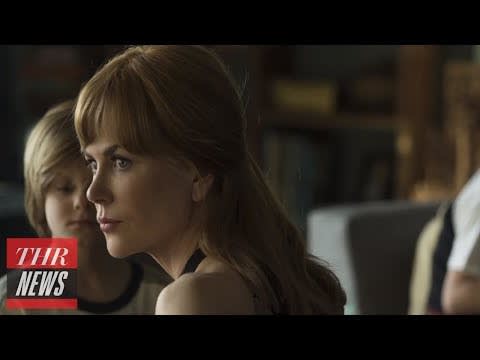 So far, not a whole lot is known about this upcoming Hulu production, including a release date beyond "sometime in 2020." But the 2 biggest pieces of information out there — that it stars Nicole Kidman and is based on the novel by "Big Little Lies" author Liane Moriarty — are enough to stoke a whole lot of excitement. As the title implies, the story (at least as told in the novel) follows 9 guests at an upscale spa. Of course, each comes with more metaphorical than literal baggage, and nothing is quite as it seems. To say that the book's final third proved "divisive" among readers would be an understatement akin to "Meryl Streep was the best thing about Big Little Lies' second season."
4. Run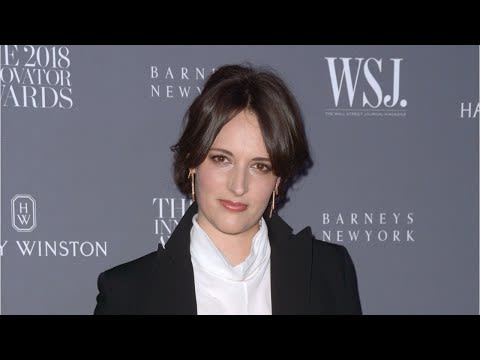 Like Nine Perfect Strangers, there's little yet known about this upcoming HBO series. There are, however, 3 little words which instantly earn it a place on our list: Phoebe Waller-Bridge. At this point, we're assured to be turning in for pretty much anything the Fleabag/Killing Eve creator attaches her name to. Here, she's serving as executive producer along with Vicky Jones, with whom she worked on Killing Eve. Storyline-wise, all we have to go on is HBO's description, which reads: "Ruby, a woman living a humdrum existence, gets a text inviting her to fulfill a youthful pact promising true love and self-reinvention by stepping out of her life to take a journey with her oldest flame." Merritt Wever (Nurse Jackie, The Walking Dead) stars as Ruby, with Waller-Bridge recurring as Flick.
5. Snowpiercer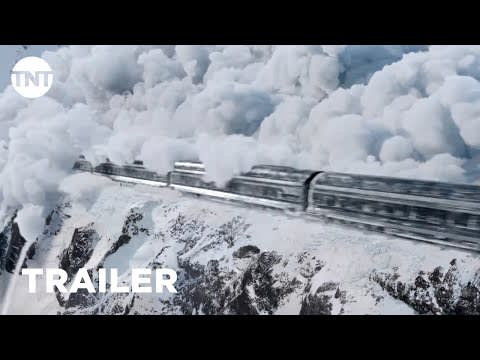 The first trailer for TNT's adaptation of the 2013 film looks… well, familiar, with both lines and even scenes echoing — a much nicer word for "copying" — ones from that production. For the uninitiated, the movie, based on a graphic novel, told the story of humanity's last survivors, trying to live their best lives on a perpetually moving locomotive several years after the planet's been turned into a frozen wasteland. In development for several years and delayed more than once, the series is now set to debut this spring. Despite these issues, TNT clearly has faith that the ends will justify the means, as Snowpiercer has already been greenlit for a second season.
6. AJ and the Queen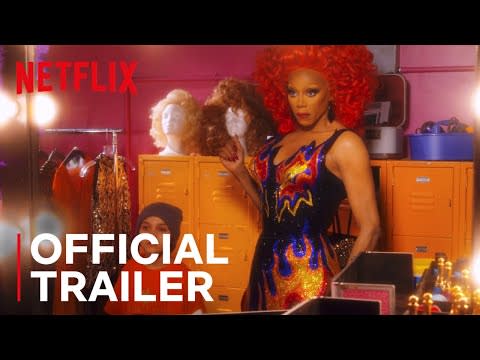 RuPaul, undoubtedly the most famous drag queen of all time, stars as Ruby Red, who only dreams of the kind of fame achieved by her portrayer. After Ruby's life savings are stolen and her plans to open a club of her own dashed, she takes her show on the road, literally, only to discover a tough-talking 11-year-old stowaway has come along for the ride. As you might expect, this Netflix series, dropping January 10, will feature cameos by just about every drag queen to have worked the Rupaul's Drag Race runway during that show's epic 11 seasons-and-counting run.
7. Duncanville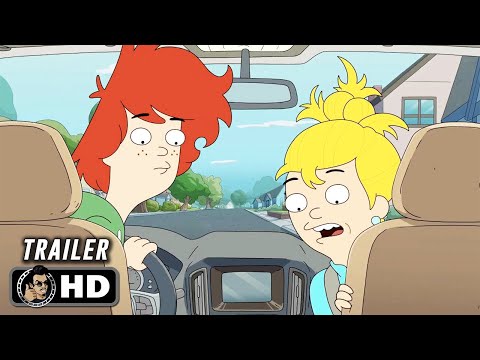 Fox has had incredible luck with their Animation Domination block of programming on Sunday nights, and it seems likely that this new entry will fit in just fine. Created by Amy Poehler, Mike Scully and Julie Scully, Duncanville follows the adventures of a 15-year-old boy named — you guessed it — Duncan (voiced by Poehler) who tends to make a whole lot of bad decisions. The cast also includes Modern Family's Ty Burrell, Another Period's Riki Lindhome, Rashida Jones (Parks and Recreation) and rapper Wiz Khalifa. Duncanville will join fellow animated sitcoms The Simpsons, Bob's Burgers and Family Guy beginning on February 16.
8. Messiah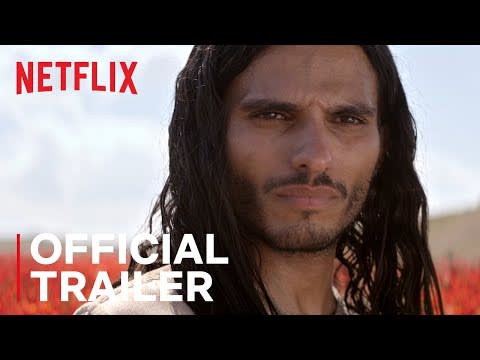 The tagline for this Netflix series about a man who may or may not be the Second Coming sums things up perfectly: "Will he convert or con you?" The high-concept thriller plays on the age-old question: If someone showed up claiming to be the messiah, would people believe him? How would the world react? What would it take for him to prove himself to a people who claim to believe but are, at the end of the day, cynics and skeptics? Mehdi Dehbi (Tyrant) stars as the man at the center of the controversy, while Michelle Monaghan of the Mission: Impossible franchise plays the CIA agent tasked with figuring out whether he's the real thing or a fraud.
9. The Outsider
Stick the words "based on a novel by Stephen King" on a project, and it's going to get some attention. Sometimes, the end result proves worthy (Castle Rock, especially the just-concluded second season), and sometimes… well, let's just say nobody's bragging about their involvement in Maximum Overdrive. While we won't know for sure until The Outsider hits HBO on January 12, we're willing to go all-in on this adaptation. The tale starts as a fairly straight-forward crime drama about a man accused of the gruesome murder of a child but, this being a story from one of the most twisted minds of his or any other generation (and we mean that as a compliment), the police quickly discover they're treading dangerously close to X-Files territory.
10. The Walking Dead: World Beyond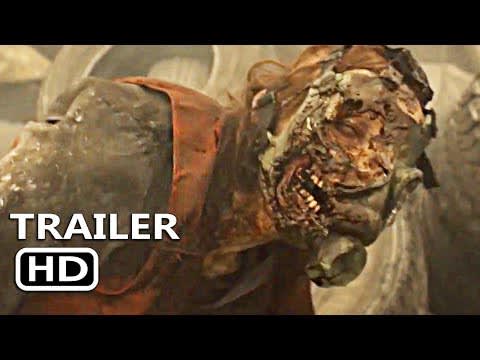 Do we really need another Walking Dead spin-off? That's debatable. But ready or not, here it comes. World Beyond will focus on the first generation to "come-of-age" since the planet went to you-know-where in a handbasket. Lest you fear that this will basically be a CW-type series with zombies, take heart in the fact that the cast includes Julia Ormond. Her Elizabeth is described as "a charismatic leader of a large, sophisticated and formidable force." (If you've seen the teaser trailers for the show, and have a familiarity with the universe in which the show exists, you know that means the much buzzed-about "helicopter people.") AMC's third zombie-centric series will launch this spring.
If you want to stream any of these shows, a VPN can help. Check out our list of the 10 best VPN services to make sure you get the shows that want, when you want them.